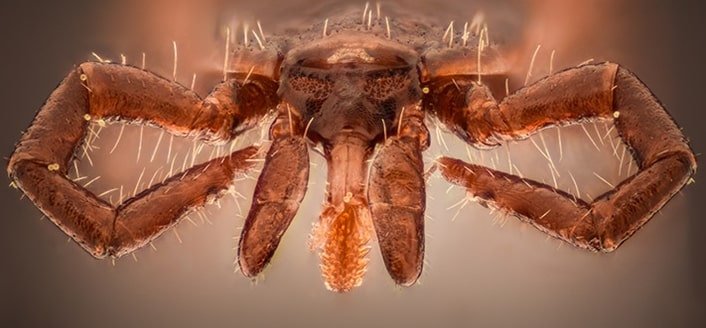 Health Editor's Note:  Ticks are a very real concern for everyone who visits the outdoors, including animals.  Whenever you have been outdoors remove your clothing in an area where you can contain any ticks that might fall off of your clothing, check your scalp (all of it), behind your ears, backs of knees, around waist line area, all over to make sure you have not received a passenger. Prevention is definitely the best treatment for any of these tick-born diseases.  Wearing long sleeves, long pants (I know it is hot, but worth cutting the risk) whenever hiking, working, playing in locations of tall grassy, wooded, leafy and brushy areas. You can certainly meet up with ticks in your own yard.  Also, they can fall from trees and land on you. 
You can wear a repellent that works on ticks, but it is hard to get the repellent onto all areas of the body. Use EPA registered insect repellents. But repellents cannot be used on the very young. There is even a method for putting repellent into clothing.
If you have found a tick, and it is not attached, pick it up with a kleenex or cloth, never with your bare fingers and get rid of it with whatever method you want to use without touching. Ticks can ride in on back packs, coats, gear, clothing, fur of animals, etc. 
There are various ways to remove a tick if it is already attached.  I have removed ticks in the past from dogs by taking a tissue and firmly grasping the tick by the closest part that is attached to the dog…I guess the head. They (others) recommend using tweezers but I think it is more effective to grab with finger tips (with tissue, rubber gloves if you have them, just do not touch.) You can grasp all the head and body and pull.  If you have successfully gotten the tick off there will be some body tissue in the tick's mouth. I imagine this means that the head and jaws are removed as well as a bit of body (whoever it is attached to) tissue, but no more portion of the tick should remain within the skin.
I have had the brain storm that maybe if the tick was attached, it should be placed into a container and taken somewhere to be identified or perhaps tested. Do not take a tick bite lightly.  At the very least thoroughly cleanse the area where the tick was attached with soap, water, perhaps alcohol, antiseptic, etc.   
Taking a shower after removing and checking clothing would also be a good idea….lots of soap and searching for any ticks.  Use a mirror if necessary if there is not someone available to help search. 
Due to the various serious illnesses ticks can cause, it is worth any extra time and effort to keep ticks away and to be proactive if you find one……Carol
Tick Facts: Dangers at the height of tick season
by Military Health System
From April to September, tick activity spikes throughout the United States. With high tick activity comes the importance of increasing awareness of common tick-borne illnesses and how to prevent them.
According to Army Maj. Elizabeth Wanja, of the Uniformed Services University for Health Sciences, outdoor activities during peak tick season raise the chances of transmitting pathogens from living organisms that can carry diseases. These organisms include mosquitos, fleas and, you guessed it, ticks.
"Outdoor activities like farming, camping, and military training exercises in grasslands or edges of the forest increase chances of these pathogens' transmission," Wanja said.
Information from the Centers for Disease Control and Prevention states that 77 percent of all insect-borne diseases are carried by ticks. Lyme disease, transmitted through bites from deer ticks, remains the most common of these diseases. However, Lyme is not the only disease to be aware of. Here are five other tick-borne pathogens to be aware of:
Ehrlichiosis, which commonly occurs in the Southeast, South Central, and Midwest U.S., is transmitted to humans primarily by a bite of an infected lone star tick, which is native to this region. Symptoms include fever, chills, headache, muscles aches, and the occasional upset stomach. Ehrlichiosis can be treated in adults and children with the antibiotic Doxycycline.
Anaplasmosis occurs in the Northeast, mid-Atlantic, upper Midwest and West Coast of the U.S. and is transmitted through a bite of the blacklegged tick and the western blacklegged tick. Anaplasmosis has the same symptoms and treatment as ehrlichiosis – the main difference being the tick that carries the disease.
Rocky Mountain spotted fever is caused by infection from a bacterial organism. It is transmitted by a bite of an infected American dog tick, brown dog tick, and the Rocky Mountain wood tick. This is commonly reported in the Southeast U.S. This infection causes high fever, headache, and rash, and can be deadly if not treated with Doxycycline.
Powassan virus is a rare, tick-borne flavivirus that can have severe effects on the human nervous system. The deer tick transmits Powassan, which is a rare infection that's on the rise, with 33 cases in 2017 alone. There are currently no vaccines or treatments for Powassan virus infection, so hospitalization is imperative to help with breathing complications and brain swelling.
The most peculiar tick-borne disease on the list, alpha-gal syndrome, occurs when the alpha-gal sugar molecule – often found in red meats like beef and pork – is transmitted into the human body. This molecule has been associated with the bite of the lone star tick, transmitted through saliva. Studies are still ongoing to find a specific link between alpha-gal syndrome and ticks, but the result for a human can be a tick-caused red meat allergy.
Tick-borne illnesses can also be transported overseas. U.S. military personnel and their family members deploy to various regions of the world, where they can be exposed to arthropod-borne diseases that the rest of the U.S. population does not encounter.
"These deployments expose service members and families to novel pathogens which may be introduced in the U.S. when infected personnel redeploy back home," Wanja said.
Luckily, there are various ways to reduce the chances of getting tick-borne infections. They include avoiding areas where ticks may be found and checking for ticks if someone conducts activities that might bring them into tick-prone areas.
Use of skin-topical repellents and treated clothing, wearing of pants tucked in shoes and boots, and proper removal of ticks to avoid pathogens being injected into the body can also prevent the spread of these illnesses.
For more prevention tips and ways to identify different bugs and bites, visit the Military Health System's Bug Week page.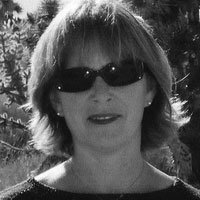 Carol graduated from Riverside White Cross School of Nursing in Columbus, Ohio and received her diploma as a registered nurse. She attended Bowling Green State University where she received a Bachelor of Arts Degree in History and Literature. She attended the University of Toledo, College of Nursing, and received a Master's of Nursing Science Degree as an Educator.
She has traveled extensively, is a photographer, and writes on medical issues. Carol has three children RJ, Katherine, and Stephen – one daughter-in-law; Katie – two granddaughters; Isabella Marianna and Zoe Olivia – and one grandson, Alexander Paul. She also shares her life with her husband Gordon Duff, many cats, and two rescues.
ATTENTION READERS
We See The World From All Sides and Want YOU To Be Fully Informed
In fact, intentional disinformation is a disgraceful scourge in media today. So to assuage any possible errant incorrect information posted herein, we strongly encourage you to seek corroboration from other non-VT sources before forming an educated opinion.
About VT
-
Policies & Disclosures
-
Comment Policy
Due to the nature of uncensored content posted by VT's fully independent international writers, VT cannot guarantee absolute validity. All content is owned by the author exclusively. Expressed opinions are NOT necessarily the views of VT, other authors, affiliates, advertisers, sponsors, partners, or technicians. Some content may be satirical in nature. All images are the full responsibility of the article author and NOT VT.