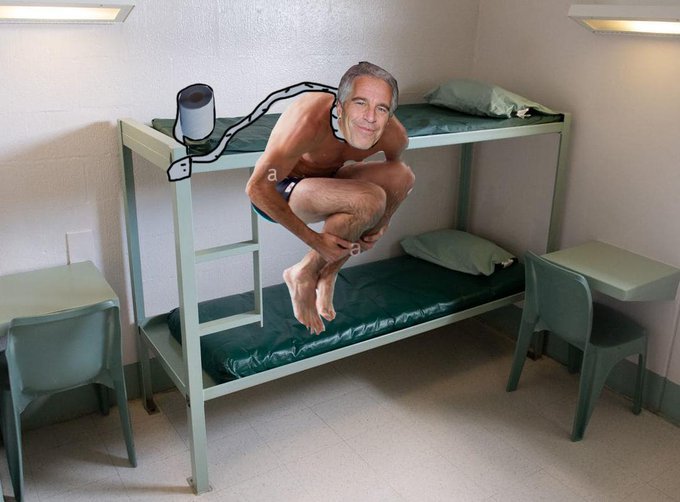 The plot thickens on the Epstein case: virtually no serious person thinks that Epstein actually committed suicide. In fact, "only 29% of American Adults believe Epstein actually committed suicide while in jail. Forty-two percent (42%) think Epstein was murdered to prevent him from testifying against powerful people with whom he associated."
There are still some mush-heads out there who still think that Epstein hanged himself in jail, despite the fact that it was almost impossible for any prisoner to commit suicide where Epstein was being held.
Spencer Kuvin is a lawyer for three of Jeffrey Epstein's alleged victims. He has recently declared that Epstein did not commit suicide but was in fact murdered by powerful people. Long before Epstein even went to jail, Kuvin predicted that he would be murdered because the criminal world would not want him to reveal their dark secrets.
All you have to do to prove this point is look around and see how politicians and the oligarchic rulers are now disassociating themselves from Epstein. Trump, who once called Epstein "a terrific guy," is now saying that he never liked him. Prince Andrew, we are told, was "appalled" at Epstein's claim,[1] despite the fact that Andrew was caught with his pants down.[2]
Kuvin, like other investigators, declared that "every square inch of the cells where Epstein was kept were covered by surveillance cameras, so investigators shouldn't have needed to conduct an investigation – he says the pedophile's death would have been documented on video."[3]
So how did Epstein commit suicide? Did ALL the cameras fail? Did ALL the guards fail? And no one—not a single individual—is in jail for negligence? Not a single individual is being prosecuted? Obviously the oligarchic narrative is like a room full of smoke. As Kuvin puts it,
"If reports that there is no CCTV are true – it would mean that they'd either shut the cameras off or they were not functioning in some way…there's no way that they would not have been able to see what was going on."[4]
Kuvin says he received reliable information from "a prison source" that someone was actually paid to kill Epstein in jail. Why was Epstein's cellmate, argues Kuvin, moved to a different area just a few hours before Epstein was found dead? Why did Epstein previously say that someone attempted to kill him earlier? Kuvin continues to say:
"The purpose of a cell mate for someone who either who was on suicide watch or is on suicide watch is to notify guards if something is happening. So the fact that they pulled the cell mate is not only one level above negligent, it also appears intentional.
"Really he should have been on suicide watch. Not only was he not on suicide watch, they pulled the one person that could have notified guards if something untoward was about to occur. It was almost as though they did it so that no one could see what was going to happen the following day."[5]
Epstein, Kuvin further adds, did not have the mental mechanism to kill himself at all:
"He always seemed highly intelligent, arrogant, self-assured, confident. Never thought he did anything wrong, even in light of all the evidence against him, he basically just blamed the victims and had an incredible ego about himself and someone with that type of ego just never struck me as someone that could possibly commit suicide.
"I didn't think he was that brave to be perfectly honest. He always hid behind lawyers upon lawyers upon lawyers in his civil and criminal cases. I mean you can't even count the number of people he hired to protect him from any allegations, both civil and criminal."[6]
Why was Epstein murdered? Kuvin asserts that Epstein "had powerful friends who 'didn't want their secrets out.'"[7] So how did Epstein died? Kuvin believes that it was very simple:
"As a result, the attorney believes that somebody inside the prison was paid to make Epstein's death look like a suicide, and the guards were 'paid to disappear and not be there'.
"'So someone went in there in the early morning hours, tied him around the neck with a bed sheet, tied the bed sheet to the bed and pushed him down effectively and held him down until he choked to death.
"'With the fracture of the bone in his neck it suggests a high amount of force pushing down on him,' he continued. 'I think the most likely scenario if it is not suicide – as I've said before – is that there were too many people that were afraid that he would talk about what he may have done with them and others. They just paid off someone to go into the jail and take care of him."[8]
To sum up, VT was right all along: much of the media was wrong about Epstein; powerful people did not want Epstein to name names; powerful people will move heaven and earth in order to keep their criminal activity secret.
---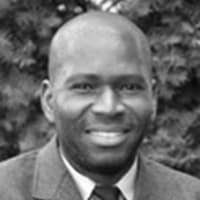 ATTENTION READERS
We See The World From All Sides and Want YOU To Be Fully Informed
In fact, intentional disinformation is a disgraceful scourge in media today. So to assuage any possible errant incorrect information posted herein, we strongly encourage you to seek corroboration from other non-VT sources before forming an educated opinion.
About VT
-
Policies & Disclosures
-
Comment Policy
Due to the nature of uncensored content posted by VT's fully independent international writers, VT cannot guarantee absolute validity. All content is owned by the author exclusively. Expressed opinions are NOT necessarily the views of VT, other authors, affiliates, advertisers, sponsors, partners, or technicians. Some content may be satirical in nature. All images are the full responsibility of the article author and NOT VT.