The Definitive Primer on Cannabis and its Medical\Recreational Role in Society
by Rob R. Cichy
As a neuroscientist and social worker, whose specialty is the reward pathway and associated neural networks, I have shared research on the neuro-chemical effects of cannabis and its effects on neural circuitry.  There is a saying that "a little knowledge can be a dangerous thing" and it appears that this saying can be applied to some well-intentioned, but profit-driven research.  Hopefully this document will help explain some confusing data about cannabis and give some guidance on current research and potential roles for the molecular components known as CBD and THC
I was prompted to write this primer after watching main-stream media's coverage of Surgeon General Jerome Adam's warning regarding cannabis use during pregnancy/nursing and the confused, sometimes misleading commentary from the news hosts.  In order to make informed decisions about how best to interact with cannabis, some fundamental understandings need to be shared and their implications need to be explained.
How does cannabis modulate neural circuitry?  Cannabis affects the brain in multiple and sometimes, contradictory fashion.  It can be at the same time stimulating, and calming, and occasionally it is reportedly hallucinogenic and or/panic attack triggering, which leads to differing opinions on the safety and efficacy of cannabis as a medicinal or therapeutic tool.  These multiple effects have prompted researchers to examine potential uses for cannabis as a pain reliever, anti-anxiety drug, a PTSD treatment, anti-cancer and anti-seizure medication to name a few uses under exploration.  However, this long-overdue research, due to Schedule 1 membership, has led some to misunderstand the concerns associated with clinical, medical or recreational use of cannabis.
The Surgeon General's warning about cannabis use during pregnancy and nursing is exactly correct.  It should not be done while the affects can be passed on to the child.  Human brain circuitry forms over the course of many years, and it is generally agreed that the baseline neurotransmitter "soup" , known as a state of homeostasis, forms until the individual is around 25-years of age.  While this homeostatic balance is being established, chronically or repeatedly modulating the neural circuitry with chemicals can lead to the brain underestimating the amount of dopamine, serotonin, or GABA neurotransmitters needed for mental and physical well-being.  These shortages can lead to serious mental conditions such as clinical, chronic depression.  Other serious conditions can occur with chronic use, such as elongated neural synapses and I will address those later in this document.
Multiple researchers have proven that the initial intake of cannabis stimulates or modulates the dopaminergic reward pathway (Voruganti, Slomk, & Pamela, 2001) (Nina Urban, Mark Slifstein, & Judy Thompson, 2012).  This stimulation leads to the mildly euphoric effect that is experienced as well as the brief stimulation.  However, since the late 1990's the "potency" of THC in cannabis has been increased by 300 percent in some cases and this enhanced potency can lead to the expression of increased amounts of dopamine, which raises the risk of physical addiction.
Cannabis use not only modulates the dopaminergic reward pathway, but it also has an effect in the nucleus accumbens (NAc), where it modulates the "expectation of reward" registry as well as "behavioral activation" queues, primarily responsibilities or hunter/gatherer imperatives.  As my research has shown, these modulations are responsible for the "calming" effects of cannabis, as well as the increased enjoyment experienced by cannabis users during otherwise routine tasks or endeavors.   From a negative perspective, the "calming effect" is also known as "demotivation" or the erasing of behavioral activation imperatives, which decreases "responsible" behavior and potentially increases neglect of personal systems.
Can the calming effect be used to treat anxiety and PTSD?  The simple answer is "NO!" and the main reason lies in the root cause of anxiety.  First, a definition of anxiety.  Anxiety is:
a feeling of worry, nervousness, or unease, typically about an imminent event or something with an uncertain outcome.
Psychiatry- a nervous disorder characterized by a state of excessive uneasiness and apprehension, typically with compulsive behavior or panic attacks.
As you can see, anxiety is a temporary mental state brought on by external circumstances and in clinical cases, creates behaviors which are subjectively judged excessive or detrimental.  In many cases, a problem with an individual's systems (family, friends, work, organizations, and legal institutions) is the root cause of anxiety and a clearing of behavioral activation queues can only lead to exacerbation of the causes of anxiety.  As we all know, you cannot drink your problems away and neither can you smoke them away.  In fact, the increased potency of cannabis can, in many cases trigger the very same panic attacks that it is suggested cannabis could treat.  Many so-called "anxiety drugs" , such as Xanax have a street value and are themselves drugs of abuse and their use should be temporary and limited as they do nothing to address the root cause of anxiety.
The last several years has seen an increase in the call for medical marijuana to be prescribed to veterans as a clinical treatment for post-traumatic stress disorder (PTSD),  a mental-health issue, which can have debilitating effects.  The severity and symptoms of PTSD can vary wildly among trauma survivors and the clinical treatments usually consist of a combination of cognitive-behavioral therapy (CBT) and medically-assisted treatment (MAT).  One of the most severe symptoms of PTSD is a phenomenon known as a "flashback" with accompanying panic attack and this is a mental event which I suspect is the result of an experiential memory schism, created by sensory input which is so traumatizing that processing of the data is halted and "archived/quarantined" to prevent further damage to the psyche.  Successful integration of these splintered memories is a lengthy process known as Prolonged Exposure Therapy and modulation of this mental state of PTSD should not be complicated by a substance which can trigger panic attacks or whose chemical composition can vary purchase-to-purchase.
Survivors of traumatic events with PTSD commonly experience a condition known as "hyper-vigilance" or a state of feeling unsafe.  This condition, if chronic, can lead to adverse health effects and also has an effect on attention and subsequently, learning.  Children of low socio-economic states (SES) often experience childhood trauma through dangerous living conditions brought upon by resource deprivation and in many cases, hyper-vigilance leads to self-medication and addiction.  Childhood sexual abuse (CSA) is another cause of hyper-vigilance and a leading contributor to PTSD.  It is understandable that the layperson may reason that the "calming" effect of cannabis could be used to modulate hyper-vigilance; however, the conflicting effects of THC and CBD are a cause for concern, as use could trigger a panic attack.  Hypervigilance is heritable and can be passed on to children as an aid to survival in dangerous environments and my research has shown it to likely be the "addiction gene" that everyone is searching for.  CBT programs, such as Seeking Safety are a less risky, proven treatment for PTSD among veterans.
Can cannabis be used to treat chronic pain or seizures?  Of course.  The cannabinoid receptors modulate the pain network and cannabinoid receptors and endocannabinoids are abundant in the periphery nerve endings as well as the brain circuitry.  The potential uses for CB1 and CB2 receptors are just now being explored and offer many opportunities for research and exploitation.   Strains of cannabis that are rich in CBD and devoid or low in THC could be helpful in alleviating opioid withdrawal symptoms and potentially less costly than current MAT protocols.  However, any concomitant stimulation of the dopaminergic reward pathway is to be avoided as it is detrimental to the brain circuitry's return to healthy homeostasis.  Moreover, the side effect of behavioral demotivation would likely be a challenge to recovery from opiate addiction and slow the repairing of the many personal systems that have been devastated by the opioid SUD (family, legal, health).  This researcher has not made a study of the effects of cannabis in regard to epilepsy and seizure alleviation but the anecdotal research is promising and something that should definitely be studied and explored.
In summary, for hundreds of years cannabis use for both medical and recreational purposes has been a subject of controversy for many reasons, some of which can be attributed to financial concerns and research has been discouraged.  As we continue to navigate these uncharted waters as a culture and society, it will serve us well to remember that we have successfully integrated the use of alcohol into our society and it is a poison to every organ in the body, and the cause of a progressive, destructive disease.  Cannabis is arguably less destructive and has the potential to be medically more useful than alcohol if one remembers these genuine concerns.
Chronic use of cannabis will cause neural synapses to elongate or lengthen, which I believe is a response to constantly wiping the "expectation of reward" registry in the NAc.  This registry serves to assign values to items or events that are experienced in life and I believe are passed along to the next generation as a species survival strategy.  Denying the NAc the ability to keep accurate data could be considered threatening to the survival of humanity and since cannabis accomplishes this without over-stimulating the dopaminergic pathways, the reward pathway cannot eliminate this threat through the normal process of neurotransmitter allostasis and instead attempts to separate the receptors from the neurotransmitters.  With this evidence in mind, I once again suggest and encourage the cannabis growing industry to self-regulate before this oversight is imposed upon you and take the step of imposing a limit on the amount of THC that can be present in legal marijuana for medical and recreational use.
Bibliography
Nina Urban, M., Mark Slifstein, P., & Judy Thompson, P. (2012). Dopamine release in chronic cannabis users: a Craclopride Positron Emission Tomography study. Biological Psychiatry, 677-683.
Voruganti, L. N., Slomk, P., & Pamela, Z. (2001). Cannabis induced dopamine release: an in-vivo SPECT study. Psychiatry Research: Neuroimaging, 173-177.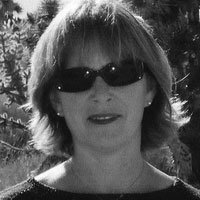 Carol graduated from Riverside White Cross School of Nursing in Columbus, Ohio and received her diploma as a registered nurse. She attended Bowling Green State University where she received a Bachelor of Arts Degree in History and Literature. She attended the University of Toledo, College of Nursing, and received a Master's of Nursing Science Degree as an Educator.
She has traveled extensively, is a photographer, and writes on medical issues. Carol has three children RJ, Katherine, and Stephen – one daughter-in-law; Katie – two granddaughters; Isabella Marianna and Zoe Olivia – and one grandson, Alexander Paul. She also shares her life with her husband Gordon Duff, many cats, and two rescues.
ATTENTION READERS
We See The World From All Sides and Want YOU To Be Fully Informed
In fact, intentional disinformation is a disgraceful scourge in media today. So to assuage any possible errant incorrect information posted herein, we strongly encourage you to seek corroboration from other non-VT sources before forming an educated opinion.
About VT
-
Policies & Disclosures
-
Comment Policy
Due to the nature of uncensored content posted by VT's fully independent international writers, VT cannot guarantee absolute validity. All content is owned by the author exclusively. Expressed opinions are NOT necessarily the views of VT, other authors, affiliates, advertisers, sponsors, partners, or technicians. Some content may be satirical in nature. All images are the full responsibility of the article author and NOT VT.