By Gordon Duff, Senior Editor
We're going to be telling a story here, a highly classified story.  This means, as we are so often accused of, we will withhold information.  We are going to try to tell the story, more truth than anyone will ever see otherwise, and stay alive in the process.
Wish us luck.
What I am writing here was known all over Washington.  Millions was paid to cover it up.  The vicious murder of Chris Stephens was an assassination by mob owned arms companies and their congressional lapdogs.
Everyone in Washington knew the Benghazi killings was "big business," everyone but Hillary Clinton.  She was simply too stupid.
The killings, at the time, weren't real to me.  I was working in military contracting in the region and had somehow lost a piece of humanity I think.  I had also been out of Washington for awhile.
While the Benghazi hearings went on, those responsible were either running them or paying those running them while, on the other end, in Libya, they were putting together the mechanism for a permanent war, one to cover massive human trafficking, oil looting, drug smuggling and building the terror organization that the CIA's puppet Libyan's could pretend to save Europe from.
Time we began asking questions about the murder of US Ambassador to Libya, Chris Stephens.  We have stumbled over material from Italian and French sources that make it clear, this was false flag terrorism, aimed to build a narco-state in Libya like the neocons had in Afghanistan and help Hillary Clinton "do herself in" with the help of lots of Israeli and UAE cash.
The power behind this, it seems, is the arms industry.  There we trip over two companies, BAE and Thales Group, the largest arms concerns in Britain and France.
All that was needed was a powerful Libyan general long held in storage by the CIA who had been pouring cash into his tribal/clan members…who ran the "boots on the ground" that killed Stephens.
Behind that…Washington's "elite" Heritage Foundation and a fake movie, remember it?  A movie attacking Islam that caused fake riots that led to the extremely well staged commando raid that killed Stephens and his well trained security staff?
VT began looking into the 2012 death of Ambassador Chris Stephen's immediately.  Few remember the details:
Terry Jones, a fake Koran cooking preacher and former CIA-Gladio operative for 12 years in Germany, produced a sick little film, "The Innocence of Islam"
Behind him was the Israeli controlled Heritage Foundation and their propaganda arm, PJ Media or Pajama Media.
Inside Libya, a small contingent of UAE Special Forces trained by Dyncorp (not directly involved) and VT/Adamas personnel (not involved at all) landed in Libya
A prime CIA asset, General Haftar, had been in place for some time after living on the CIA payroll for a decade just outside Langley.  His clan members were the assault force on Stephens and his Navy Seal security detail (privately contracted)
Haftar then announced, with help from the CIA, France, Saudi Arabia, UAE and…Russia, that he would fight "Islamism" in Libya and, of course, take control of the oil.
In the US, the Heritage Foundation dumped it all on Hillary Clinton, using their control of "The Family" through Edwin Meese.
The organization put together by Heritage, the CIA, the Russian "Kosher Nostra" and French intelligence began a partnership initially running a massive refugee/pedophile ring from North Africa into Europe and beyond.
Then turned to heroin.
Then turned to managing the sale of Syria oil smuggled through Turkey.
And today, General Haftar's army sits outside Tripoli, ready to save Libya on behalf of the RKM.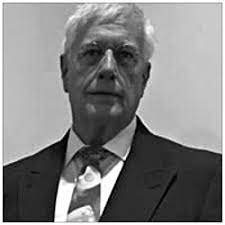 Gordon Duff posted articles on VT from 2008 to 2022. He is a Marine combat veteran of the Vietnam War. A disabled veteran, he worked on veterans and POW issues for decades.
Gordon is an accredited diplomat and is generally accepted as one of the top global intelligence specialists. He manages the world's largest private intelligence organization and regularly consults with governments challenged by security issues.
Duff has traveled extensively, is published around the world, and is a regular guest on TV and radio in more than "several" countries. He is also a trained chef, wine enthusiast, avid motorcyclist, and gunsmith specializing in historical weapons and restoration. Business experience and interests are in energy and defense technology.
ATTENTION READERS
We See The World From All Sides and Want YOU To Be Fully Informed
In fact, intentional disinformation is a disgraceful scourge in media today. So to assuage any possible errant incorrect information posted herein, we strongly encourage you to seek corroboration from other non-VT sources before forming an educated opinion.
About VT
-
Policies & Disclosures
-
Comment Policy
Due to the nature of uncensored content posted by VT's fully independent international writers, VT cannot guarantee absolute validity. All content is owned by the author exclusively. Expressed opinions are NOT necessarily the views of VT, other authors, affiliates, advertisers, sponsors, partners, or technicians. Some content may be satirical in nature. All images are the full responsibility of the article author and NOT VT.