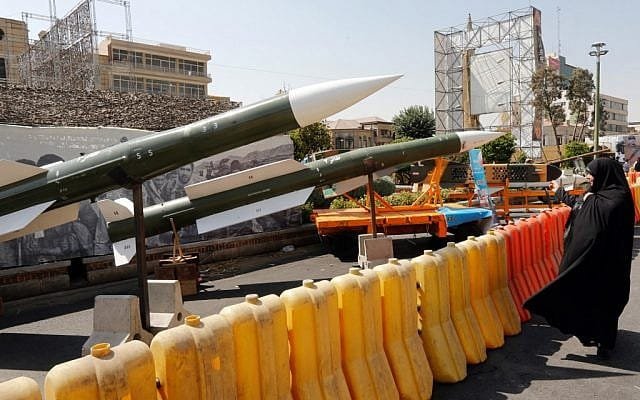 Abbas Nilforoushan, the deputy commander of operations of the Iranian Revolutionary Guard Corps (IRGC), sent the Israeli regime an ultimatum which basically reminds Israel that this Iran isn't Iraq or Afghanistan or Syria, where the regime essentially devastated men, women and children through the United States industrial complex. Nilforoushan said:
"Iran has encircled Israel from all four sides. Nothing will be left of Israel. Israel is not in a position to threaten Iran. If Israel makes a strategic mistake, it has to collect bits and pieces of Tel Aviv from the lower depths of the Mediterranean Sea. No country can stand up to the Islamic Republic. Tehran's enemies know that the will not be in control of ending a war they might start against Iran.
"If the enemies could have started a war against Iran, they would have done it. We are not a small country that could be conquered in one step. If all the Western, Arab and Israeli coalitions forces enter our country, Iran's geography will defeat them before they can do anything… Any action to start a war in the region will flare up a fire that will burn those who have started the war. A war will drag Israel's regime to the threshold of annihilation. We will not let the enemies to face us at our borders. We will quickly drag the war to the bases and interests of the enemies anywhere they may happen to be."[1]
Iran has never attacked a single country in the Middle East in centuries. But when it comes to defending itself, Iran has every right to tell the Israeli regime that enough is enough. Certainly Iran has numerous allies that can back them up. Russia would certainly try to reach a diplomatic solution, but they would certainly not appreciate it if Israel attempts to attack a friendly ally such as Iran. Perhaps this is one reason why Israel hasn't done a damn thing about Iran, despite the fact that Benjamin Netanyahu summoned one categorical lie after another. Not a single Western political representative has ever listened to him and said that the West needed to attack Iran by any means.
Netanyahu deceptively declared that Iran would have acquired nuclear weapons in 1996, and we all know that the mad man in Tel Aviv was just psychotic. He perpetuated that Iran wanted to kill all Jews, but Jews in Iran declared that Netanyahu was living in a world of his own making. Ciamak Morsadegh, an elected Iranian parliamentarian who happens to be Jewish, declared last year:
"Benjamin Netanyahu and the anti-Semites need each other: they supply each other with what they need – intolerance and hatred. The fact is, Iran is a place where Jews feel secure and we are happy to be here. We are proud to be Iranian. I know this doesn't follow the Zionist script, but this is the reality. No one forces the Jews to stay here.
"The Israelis offer money to Jewish people to emigrate to Israel, but we choose to stay. My view is that the actions of Netanyahu and his government, the way they behave towards the Palestinians, cause problems for Jews everywhere. I am not the only one holding these views. Am I not allowed to say it because I am a Jew?"[2]
Morsadegh just brought the entire Zionist Kingdom down in just one statement. And here again and again we see that Netanyahu is either crazy or is following a diabolical script. Avner Cohen has said in the past that Netanyahu is sometimes "crazy."[3] Former Shin Bet director Yuval Diskin declared that Netanyahu makes "decisions from messianic feelings."[4]
No matter how you cut it, Netanyahu lacked the moral and political backbone to be a head of a state. We should all be happy that he is no longer around mouthing one categorical lie after another.
---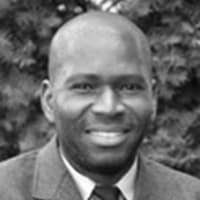 ATTENTION READERS
We See The World From All Sides and Want YOU To Be Fully Informed
In fact, intentional disinformation is a disgraceful scourge in media today. So to assuage any possible errant incorrect information posted herein, we strongly encourage you to seek corroboration from other non-VT sources before forming an educated opinion.
About VT
-
Policies & Disclosures
-
Comment Policy
Due to the nature of uncensored content posted by VT's fully independent international writers, VT cannot guarantee absolute validity. All content is owned by the author exclusively. Expressed opinions are NOT necessarily the views of VT, other authors, affiliates, advertisers, sponsors, partners, or technicians. Some content may be satirical in nature. All images are the full responsibility of the article author and NOT VT.