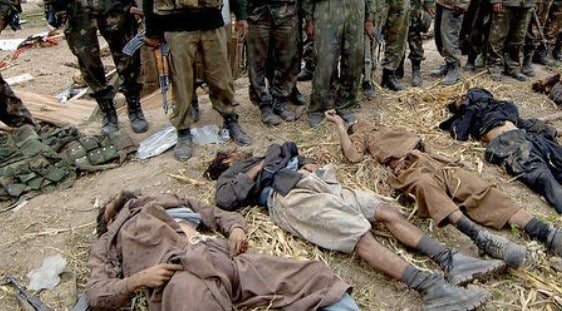 …by Sajjad Shaukat, for VT
Almost three months have been passed. Indian forces have continued lockdown and curfew in the Indian Occupied Kashmir (IOK). In order to hide human rights violations, communication services in that region have been cut off from the world and foreign delegations and journalists are not allowed to enter the IOK.
On August 5, 2019, New Delhi unilaterally annexed the IOK, revoking articles 35A and 370 of the Constitution which gave a special status to Kashmir. The aftermath has witnessed war within India, as besides leaders of Western countries and their media, India's opposition parties, various leaders; renowned entities and media criticized the illegal moves of the Modi government.
While, Indian extremist rulers are also escalating tensions with Pakistan to divert attention from the drastic situation of the Indian Held Kashmir, and have continued shelling inside Pakistani side of Kashmir by violating the ceasefire agreement in relation to the Line of Control (LoC).
In this regard, Business Standard wrote:
"The chiefs of three armed forces met Defense Minister Rajnath Singh, a defense ministry spokesperson said. Sources said Singh reviewed the security situation. Indian military is in a fiasco and feels burdened with domestic and international pressures on IOK. Indian narrative has not been successful, thanks to Pakistan's aggressive foreign policy initiatives.
Even within India, many people in society are worried that a serious blow back continues to simmer and waits lifting of curfew. Indian government already feels stuck and this meeting was in the context to induce a reaction from Pakistan to shift focus of world from Kashmir crisis to a conflict between two nuke capable neighbours".
Business Standard also pointed out,
"India said it was regrettable that a few U.S lawmakers used a Congressional hearing to question measures to protect lives of people in J&K [Jammu and Kashmir]. Ministry of External Affairs Spokesperson Raveesh Kumar said that U.S Congressional hearing on Kashmir was a reflection of lack of understanding about robust functioning of democratic institutions in India.
He said that we are regularly updating the U.S government about situation in Kashmir. India has been badly exposed to the world on her stance over IOK. US Congressional hearing is an evident proof that India has surfaced on the scope of troubled regions and merits world's attention.
Simply by giving statements, India cannot hide her war crimes and state sponsored terrorism against people of IOK. Concern shown by numerous US law makers also indicates that US view on IOK does not align with Indian perspective".
CNN News 18 wrote:
"A senior UK politician claimed that the Indian government withdrew with little explanation its invitation to him to be part of an EU delegation…on a visit to Kashmir after he demanded to speak with local people without a police escort. A delegation of 23 MPs from EU reached Srinagar for a two day visit…briefed on the situation by government officials and also met a cross section of local people.
The team originally comprised 27 parliamentarians, mostly from extreme right or right wing parties. Liberal Democrat Member of the European Parliament Chris Davies said the decision showed the Indian government was trying to hide the reality of its actions and blocking absolute freedom of the press. Modi's desire to create a PR event in IOK has miserably backfired.
Inviting far right MPs from EU and taking them to IOK on a guided tour with no freedom to interact with locals has been criticized in Europe, UK and India. Such activities act as catalyst in convincing world that all reports about atrocities in IOK by Indian military stands verified.
Withdrawing invitation of one member, a senior UK politician who had asked to speak and move freely in IOK without protection has confirmed the fears of world bodies. The withdrawal of invitation has made more news than the event itself".
According to Indian Express,
"Union Minister Jitendra Singh has said that the day is not far off when the Indian flag will be unfurled in Pakistan-Occupied-Kashmir. India is giving her masses a utopian hope.
Neither people of IOK nor Pakistan is willing to let India annex J&K. With 900,000 troops committing killings, detentions, rapes and use of pellet guns, aggressive reaction of the local Kashmiri people will make India stumble. No amount of oppression or fake narratives can hide reality of Indian brutal annexation".
Times of India wrote:
"India…called as 'naked propaganda' Islamabad taking a group of foreign diplomats to POK [Pakistan Occupied Kashmir] after India's artillery fire targeting several terror launch pads along the LoC in Kashmir…Pakistan had very openly offered Indian government to allow her Ambassador to Islamabad to visit alongside other 22 diplomats to the targeted area and indicate the alleged launch pads.
The response is still awaited from India. Avoiding this opportunity to verify own claims testifies against Indian narrative. The visiting diplomats have seen proofs of Indian firing, the damages caused on to civil population and interacted with  local population to find the reality, which is totally against what India is telling her masses".
Hindustan Times wrote:
"The October 27, anti-India protests in London over Kashmir will not be allowed to gather or culminate outside the Indian high commission, Scotland Yard has informed organizers, following pressure from New Delhi and the Indian community concerned over a possible repeat of the recent violence…Violators will be arrested under Public Order Act.
The battle for Kashmir will not be fought in J&K region alone, rather Kashmiris will take this conflict to all continents of the world…More protests in more capitals of the world will continue to take place. UK has likely taken this decision due to likely development of any law and order situation but it does not imply that UK agrees with Indian narrative".
Deccan Herald indicated:
"Northern Army Commander Lt Gen Ranbir Singh and eight other men from the armed forces had a miraculous escape when the Dhruv Advanced Light-weight helicopter they were traveling crashed at Poonch in Jammu and Kashmir.
Army officials said all the nine passengers and crew on-board including Singh received injuries but there was no danger to their lives. Much propagated DHRUV heli-built by Hindustan Aeronautics Ltd is highly controversial project propagated to be Made In India while it was designed and collaborated on by Germany…Since 2007, this is the 11th crash of the HAL-made Dhruv ALH, which is being projected by the Defence Ministry as a product fit for exports.
Almost a decade ago, India sold ALH to Ecuador, out of which one crashed during a military parade in 2009. Subsequently, there was a second crash. Six years after the incident, the Defence Ministry in February 2015 informed the Parliament that pending findings of the Court of Inquiry set up by Ministry of Defence, Ecuador, consisting of representatives from Ecuadorian Army and Navy into the cause of the two recent accidents of Dhruva, Ecuador Air Force suspended flying their Dhruva helicopters."
According to NDTV, "India's former Prime Minister and leader of the opposition party Manmohan Singh stated the Congress had voted in favour of the bill to abrogate Article 370 in J&K and the party had only raised a problem with its implementation.
"We believe Article 370 is a temporary measure but if a change has to be brought, it should be with the goodwill of the people of Jammu and Kashmir". This implies that BJP has virtually no opposition left in so-called democratic India to resist brutality in IOK. 'Times Now' quoted Mehbooba Mufti's message [Former Chief Minister of IOK] on Twitter hitting out at the BJP for its demand to confer Bharat Ratna [Highest Civil Award] on Hindutva [Hindu Natinalism] ideologue VD Savarkar who justified rape as a weapon of war".
It is mentionable that addressing an election rally at Ausa in Maharashtra's Latur district for state polls which held on the October 21, 2019, Indian Congress leader Rahul Gandhi said on October 13, 2019:
"Prime Minister Narendra Modi abrogated Articles 370 and 35A on one hand and farmer-unemployment issues on the other…Prime Minister Modi and…BJP nationalist president…Union Home Minister Amit Shah are deflecting the core issues and asking youths to watch the moon when they are demanding jobs…the media is [also] distracting people's attention from the real issues like the downfall of the economy…Most of the media houses are owned by big corporate houses and some of their names are well-known such as Ambani, Adani etc.
The Modi government has waived Rs 5.5 lakh crore [loan] of these people…divisive politics is one of the reasons behind the closure of scores of factories…What Modi and Shah are doing is to divert the attention of the people from the real issues and focus on Corbett Park, Moon, China Pakistan…They are conveniently silent on the issues that are plaguing the country…the real objective of moves like demonetisation in 2016 and rollout of Goods and Services Tax (GST) was to help the rich at the cost of the poor people….The real target of the note ban and GST was to take out money from pockets of poor and give it to the rich".
Regarding India's economic problems, Al Jazeera pointed out on August 30, 2019:
"Fears of an economic slowdown in India are mounting after figures published…showed that growth slackened to its slowest pace in six years. India's economy grew only five percent year over year from April to June [2019], according to data released by the country's Central Statistics Office.
Overcoming anemic economic activity is a major hurdle for the government of Prime Minister Narendra Modi as it aims to transform India into a $5 trillion economy by 2024…Multiple indicators suggest trouble is brewing in India's economy.
The auto industry, seen as a bellwether for activity, has reportedly laid off 350,000 workers since April…Many of the measures were U-turns on Sitharaman's July budget announcement, which was criticised by some as unnecessarily punitive to business….The value of new projects announced between 2018 and 2019 hit a 14-year low, according to the Centre for Monitoring Indian Economy.
This indicates a lack of business confidence. Financial markets have also not recovered fully from a liquidity crisis induced by last year's collapse of Infrastructure Leasing & Financial Services, a major non-bank lender… India's tax revenue is currently 16 percent short of budget estimates due, according to the Economic Survey 2018-19.
…The July budget, which came after the ruling Bharatiya Janata Party secured a huge victory in the May 2019 elections, also disappointed those who expected to see greater clarity on the government's reform agenda…Critics have recently suggested the recent revocation of article 370, which has brought media reports of unrest to Indian-administered Kashmir, is a tool to detract attention away from an ailing economy."
It is notable that in 2017, Indian government of PM Modi announced economic reforms, claiming that the country's economy was in a strong position. Instead of improving the economy, Premier Modi wanted to make India, an economic power to counter China. Modi's hastily planned economic reforms created many domestic social evils in the country and have resulted into wearisome economic policies for citizens.
In this respect, BJP former lawmaker and finance minister Yashwant Sinha, while pointing out poorly planned economic reforms stated:
"Private investment has shrunk as never before in two decades, industrial production has all but collapsed, agriculture is in distress, construction industry, a big employer of the work force, is in the doldrums and exports have dwindled."
On March 6, this year, Rahul Gandhi claimed: "There is now enough evidence to prosecute Indian Prime Minister Narendra Modi in Rafale deal…the trail of corruption in the Rafale fighter jet deal begins and ends with…therefore, an FIR should be lodged against him…crucial Rafale files incriminating him are now reported stolen by the Government, is destruction of evidence."
It worth-mentioning that during a visit to France in 2015, Modi scrapped the deal, signed under the previous government led by the Congress party, and ordered instead 36 jets—all to be built in France— for an estimated $9.4 billion.
According to a report about India, "Of its more than 1 billion inhabitants, nearly 260.3 million are below the poverty line, of which 193.2 million are in the rural areas and 67.1 million are in urban areas".
Failure of Modi's economic plans has especially affected the Indian police officials who have accelerated the practice of corruption.
Besides, since the leader of the ruling party BJP Modi became Prime Minister of India, various developments like unprecedented rise of Hindu extremism, persecution of minorities even of lower cast-Hindus, forced conversions of other religious minorities into Hindus, ban on beef and cow slaughter, inclusion of Hindu religious books in curriculum, creation of war-like situation with Pakistan etc. clearly show that encouraged by the Hindu fundamentalist outfits such as BJP, RSS VHP, Bajrang Dal and Shiv Sena, including other similar parties have been promoting religious and ethnic chauvinism in India by propagating ideology of Hindutva.
Particularly, assaults on Christians and Muslims, including their places of worships and property have been intensified by the fanatic Hindu mobs.
In the Indian general elections of 2019, BJP and National Democratic Alliance (NDA) won huge majority in the Lok Sabha, with the BJP sweeping up 303 seats on its own—21 seats more than it won in the 2014 elections. Across most of North and Central India, BJP candidates also won with bigger vote shares and wider victory margins than in 2014.
Hindu majority was mobilized on 'hate Muslim' slogans and 'anti-Pakistan' jargons, while the incessant and unjust Indian propaganda against the Muslims and Pakistan was beyond anybody's cognition, which still keeps on going. Indian Prime Minister Modi's extremist party BJP had also got a land sliding triumph in the Indian elections 2014 on the basis of anti-Muslim and anti-Pakistan slogans.
As regards Modi's victory in the elections 2019, India's many politicians and analysts opined,
"Modi's election win is a victory for far right Hindu nationalism…India's secular democracy is under threat…BJP's record in 2015-2019 has been divisive to say the least. The party has marginalised religious minorities, especially Muslims, from public life with many, as a result, being lynched by Hindu nationalists in the name of cow protection…Jingoism and Islamophobia have propelled the BJP to an even stronger showing than in 2014.
A Modi victory puts India's 200 million Muslims in danger…Modi is part of the large Hindu supremacist family…In his home state of Odisha, he furthered India's sectarian divide, pushed the idea of Hindu supremacy and with that, violence against Muslims, Christians and other minorities…Modi is radicalising Muslims."
Nonetheless, we can conclude that owing to the continued lockdown in the Indian Held Kashmir, the war within India has accelerated, as PM Modi has failed in diverting attention from internal issues and problems which the country has been facing.
Sajjad Shaukat writes on international affairs and is author of the book: US vs Islamic Militants, Invisible Balance of Power: Dangerous Shift in International Relations
Email: sajjad_logic@yahoo.com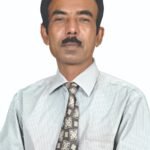 ATTENTION READERS
We See The World From All Sides and Want YOU To Be Fully Informed
In fact, intentional disinformation is a disgraceful scourge in media today. So to assuage any possible errant incorrect information posted herein, we strongly encourage you to seek corroboration from other non-VT sources before forming an educated opinion.
About VT
-
Policies & Disclosures
-
Comment Policy
Due to the nature of uncensored content posted by VT's fully independent international writers, VT cannot guarantee absolute validity. All content is owned by the author exclusively. Expressed opinions are NOT necessarily the views of VT, other authors, affiliates, advertisers, sponsors, partners, or technicians. Some content may be satirical in nature. All images are the full responsibility of the article author and NOT VT.