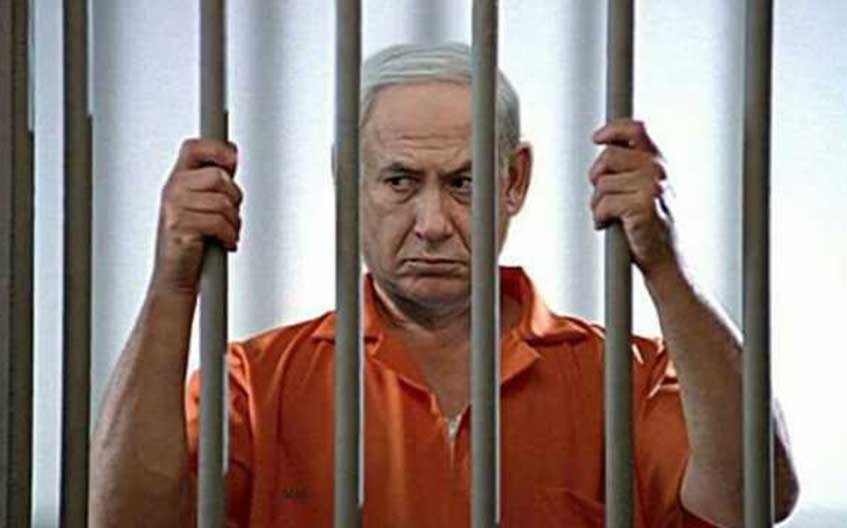 If you have been listening very carefully to the words of Benjamin Netanyahu, then you will know that there is still a politically incestuous relationship between the mad man in Tel Aviv and Donald Trump. What he ended up saying is that Trump listened very carefully to what he had to say about Iran and executed it. Netanyahu said that the Iranian general "is responsible for the death of American citizens and many other innocent people." Trump repeated the same thing.
But the question for us is simply this: When was the last time Netanyahu said something that was truthful with respect to the Middle East? Think about it for a moment. The Israeli regime has been saying that Iran aspires to have nuclear bombs since 1979![1] Netanyahu explicitly wrote in his 1995-book Fighting Terrorism:
"The best estimate at this time place Iran between three and five years away from possessing the prerequisites required for the independent production of nuclear weapons. After this time, the Iranian Islamic republic will have the ability to construct atomic weapons without the importation of materials or technology from abroad."[2]
Netanyahu, who generally acts like a complete psychopath who hasn't realized that his previous comments have been recorded in books and articles and public appearances, was still marshalling the perverse claim that Iran was "the most dangerous terror state"[3] in 2015.
Netanyahu never cited the sources for this extraordinary claim. Forty years later, Iran still does not have the bomb. In fact, it is generally agreed among U.S. and Israeli intelligence that Iran abandoned its nuclear weapons program.[4] Did Netanyahu start rethinking about his relentless lies and fabrications? Did he apologize to the world for slandering Iran? Did he listen to the head of the Israel Defense Force Lieutenant General Benny Gantz, who said that "the Iranian leadership is composed of very rational people" and is not interested in building nuclear weapons?[5]
As Gareth Porter has meticulously documented in his study Manufactured Crisis: The Untold Story of the Iran Nuclear Scare, the so-called Iranian threat is just a colossal hoax and a big lie manufactured by the Israelis.[6] Iran hasn't invaded a single country in over one hundred years. In fact, Iran has been reaching out to the West for decades.[7]
So why is Netanyahu using Trump to attack Iran? Well, Netanyahu is a Satanist. And Trump is one of his political whores. You see, people like Netanyahu are dangerous because they do not want to submit their political appetite to practical reason. This is one reason why anti-Israeli reactions are quite ubiquitous in many quarters in the West and the Middle East. In fact, every reasonable person ought to resent any country that seeks ethnic cleansing, which is what the Israeli regime is doing.
Netanyahu has been in a state of panic about Iran since the beginning of time. Martin Indyk, a former US ambassador to Israel, declared last year that Netanyahu simply cannot control his passion. He has an anxiety problem whenever the US attempts to have a frank dialogue with Iran. We were told that Netanyahu "frantically called US President Donald Trump after Iranian Foreign Minister Javad Zarif made a surprise visit to France during the G7 summit in a bid to stop the American leader from meeting with Tehran's top diplomat."[8]
Indyk declared:
"I've been on the other end of those phone calls many times from desperate Bibi aides insisting that he has to speak to the President or SecState IMMEDIATELY. When he's in panic mode the fact that the President is in meetings with other world leaders is irrelevant."[9]
Trump was in a meeting. Barak Ravid tells us: "Netanyahu frantically tried to reach Trump for hours on Sunday to block Zarif meeting but the President couldn't take his call." Netanyahu has been in a panic mode since the beginning of his political career. He is not fit for politics. He should be behind padded cells for the rest of his natural life.
Netanyahu's world, as St. Athanasius would have said, is Satanic precisely because it is against metaphysical reason, political order, and harmony. Netanyahu, like Satan or "the infernal Serpent" in Milton's Paradise Lost, seems to be saying, "evil, by thou my good!"[10] Milton's Satan "stirred up with envy and revenge, deceived the mother of mankind" with one of his biggest weapons known as "pride."[11]
Netanyahu wants to deceive much of the Western world with his lies and deceptions. In fact, he has been doing exactly that for more than twenty years.[12] Netanyahu doesn't care if you live or die. He doesn't care if perpetual wars in the Middle East will bring America down as we know it. He doesn't care if mothers and fathers are weeping for their lost sons and daughters. He only cares about marshalling lies and deceptions. That is Satanism in a nutshell.
When thousands upon thousands of people lost their lives in the 9/11 attack, his cogent response was that the attack would be good for Israel! "We are benefiting from one thing, and that is the attack on the Twin Towers and Pentagon, and the American struggle in Iraq," said Netanyahu. Those events, he continued to say, "swung American public opinion in our favor."[13]
How is that not satanic? How can Netanyahu sit down in front of a TV screen and watch people die by the hundreds and then laugh about the whole event? And Donald Trump is listening to this man? Netanyahu has been indicted for bribery and fraud,[14] and perhaps he is trying to politically rehabilitate himself when he whispered to Trump's ears to take down the Iranian general.
The election in the United States is coming soon, and Trump is also trying to gain ground by pretending that he is protecting American citizens by killing the Iranian general. But no serious person believes this diabolical enterprise anymore because, as E. Michael Jones would put it, Logos is rising!
---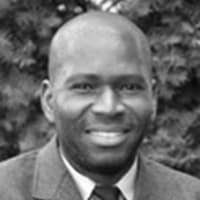 ATTENTION READERS
We See The World From All Sides and Want YOU To Be Fully Informed
In fact, intentional disinformation is a disgraceful scourge in media today. So to assuage any possible errant incorrect information posted herein, we strongly encourage you to seek corroboration from other non-VT sources before forming an educated opinion.
About VT
-
Policies & Disclosures
-
Comment Policy
Due to the nature of uncensored content posted by VT's fully independent international writers, VT cannot guarantee absolute validity. All content is owned by the author exclusively. Expressed opinions are NOT necessarily the views of VT, other authors, affiliates, advertisers, sponsors, partners, or technicians. Some content may be satirical in nature. All images are the full responsibility of the article author and NOT VT.