Written and submitted by Enkidu Gilgamesh
CONTENT
Corporatist Geophysical Warfare
Atmospheric Fanning vehicles!
Atmospheric Conductability!
Firewhirl, Firenado, Firespout!
Collateral Damage!
Historic background!
---
.
1. Corporatist Geophysical Warfare!
Dear fellow humans,
please get aware that we are already in the midst of a global geophysical war of super-rich colonialist, plutocracies, plotonimist, imperialists against humanity and all life on this planet.
Get aware that globalism is global corporatism/fascism, not global peace, global socialism, global welfare or anything else You would like to have by dissolving the current state structure.
What you observe as forest and bush fires in Australia, Asia, Europe, Africa, and the Americas is nothing but the evidence of WWIII by measures of geophysical warfare.
Accept it, even if You don't want to believe it yet!
Imagine and think about it to open Your mind for the allegedly unthinkable!
What you observe now in Australia is the direct impact of geophysical warfare!
What is now done in Australia is a preparation for the whole world!
They don't just test the effectivity of their methods and weapons but foremost the degree of the dumbness of the masses, who buy this as a "natural disaster"!
The target is Your mind! Wake up!
If you want to understand this, please first imagine what I describe now and You will see the reality, which You have ignored because of MindControl by NLP on the masses.
You are mentally blinded to ignore what can see with bare sight.
Observe it on Discovery, National Geographic or any other brainwashing mainstream channel.
Fire Tornado Explained
Sep 8, 2010
The key wording here is: "If there is any rotational effect in that, that effect amplifies the flame and stretches it!" In the laboratory, You can see that above in the corner there must be a high frequently rotating fan. The question must arise, what is the source of the high rotation outside?
In this video, they write only lies for brainwashing in the explaining text. They say:
"This is a firewhirl, a common phenomenon during bush fires."
This is under natural conditions never a common phenomenon. In nature, there is no fan above the fire.
"Energy from the fire causes columns of hot air to rise into the atmosphere."
In this video, it is clearly visible that the fire is in the bush, but the whirling column about 5 meters distant from it on the vegetation-free field.
"Wind fanning the fire causes the columns to twist of up to 99MPH."
The twist comes from above, in a concentrated and unnaturally highly frequent form.
"As it moves away from the fire and loses energy, the whirl grows in diameter, but slows in speed."
You can clearly observe that more distant on the field it becomes concentrated again. The weakening is the impact of abrupt movement only and has nothing to do with the fire.
"Fire whirls can pose a danger to firefighters due to their unpredictability."
Such artificial whirls are highly predictable because they are created intentionally by specific vehicles, which I will explain to You in the next paragraph.
This funny video is for clearly understanding there won't be a whirl without intentionally twisted air. It also clearly shows that if the fanning doesn't come from above the column becomes weak at the top and ends at the border of the twisted air column.
So again we must ask, why is the fanning so high above?
In other videos of the brainwashing media, the perpetrators try to distract the obvious with some extraterrestrial alien activity.
.
2. Atmospheric Fanning vehicles!
I name them here as "Atmospheric Fanning Vehicles" (AFV), just to give them a descriptive name.
You may also read the following article to learn more about the power of this technology, but I will give some explanations in this chapter.
Desalination by thermally geoengineered lower tropospheric Centrifuges (Waterspout, Tornado)!
An AFV doesn't need secret alien technology. It consists of all that we already know and observe and even can buy as toys. An AFV is a combination of helicopter and aircraft technology. Imagine a pentacopter drone, with a huge turbofan engine, which is positioned vertically in the center of the vehicle.
You can even observe them live, but You need to look into and above the cloud if there is one where the whirl comes through. In the night they are more easily detectable because of the lights emitted from combustion.
Since India has signed a bilateral Climate Agreement with the USA, Indians have many "UFO sightings", extreme weather events, former warm and dry areas become cold and flooded with water and other areas get unnatural "heat waves".
India-USA Climate Agreement – Big democracies pledge to work together
Fact Sheet: U.S. and India Climate and Clean Energy Cooperation
January 25, 2015
"To further support the achievement of our ambitious climate and clean energy goals, the United States and India have pledged to enhance our cooperation in this area. The United States welcomes India's intention to increase the share of renewable energy in electricity generation consistent with its intended goal to increase India's solar capacity to 100 GW by 2022 and intends to support India's goal by enhancing cooperation in clean energy and climate change. Our two countries already have a robust program of cooperation, including the highly successful U.S.-India Partnership to Advance Clean Energy (PACE) umbrella program, and we will expand policy dialogues and technical work on clean energy and low greenhouse gas emissions technologies."
The United States and India agreed on:
Enhancing Bilateral Climate Change Cooperation:
Cooperating on Hydroflurocarbons (HFCs):
Expanding Partnership to Advance Clean Energy Research (PACE-R):
Accelerating Clean Energy Finance:
Launching Air Quality Cooperation:
Starting Technical Cooperation on Heavy-Duty Vehicles and Transportation Fuels:
Initiating Climate Resilience Tool Development:
Promoting Super-Efficient Off-Grid Appliances:
Transforming the Market for Efficient and Climate-Friendly Cooling:
UFO sighting over Chandigarh INDIA 6 April 2019
.
3. Atmospheric Conductability!
The geoengineering SRM gangsters are putting aerosol dust into the troposphere to regulate, transport and trade the tropospheric – not stratospheric – water!
SKYGRABBING WATERGRABBING LANDGRABBING DESERTFARMING FRACKING
By intentionally polluting the troposphere from 6km up to 12km, they make this naturally isolating layer immensely conductive for cosmic and nebular energy transfer onto the surface, which is commonly known as lightning.
The screening by artificial aerosol clouds results in sunlight deficiency, weakening of photosynthesis, mass death of plants and animals in the oceans and on land and suffocation by oxygen deprivation. The dead forests become easily ignited by intensified lighting and burn down without enough precipitation. This is the chain of mass genocide of all life!
.
4. Firewhirl, Firenado, Firespout!
Understanding all the above, it may now become clear how the bush fires are made. Like the life in the seas is burned with directed energy, fire spouts burn everything on land!
Here an example from the Persian Gulf, where sea mammals were burned to death! You can see that it is the same method.
Look here is an example where that application of geophysical warfare is very clearly observable! A strong laser-like attack during a "wildfire" in the desert of the USA, Nevada near Rod Dines, Winnemucca!

https://twitter.com/matt_weiser/status/904780952634671105
Here is another example from Yamal in Russia!
Dustdevil se transforma em "firenado" ao atravessar usina de gás em Bovanenkovo, Yamal, Rússia (22/06/17) (Crédito: Reprodução/SRM)
— De Olho No Tempo (@deolhonotempo)

#Dustdevil se transforma em "#firenado" ao atravessar usina de gás em #Bovanenkovo, #Yamal, #Rússia (22/06/17) (Crédito: Reprodução/SRM) pic.twitter.com/rHYr1MM9at

— De Olho No Tempo (@deolhonotempo) June 24, 2017
The firewhirl, firenado, fire out or whatever You want to call it, is not the result, but the reason for burning!!
This is an example from Australia!
.
5. Collateral Damage!
To cover the collateral damage, the presstitutes, maulhuren & science whores are diligently writing about climate change and global warming causing more wildfires and longer wildfire season. They can blame everything on the hoax, as long as the people stay dumb!
The opposite of the lie is always the TRUTH!
This lie is too silly to believe! It is an insult to human intelligence!
So read, think and understand the propaganda from the opposite, because it consists only of lies. This is the best method for reaching the target every time.
Now You may read their propaganda by putting the notions geoengineering, SRM, aerosols into the context to learn the truth!
Across The Globe, Wildfire Season Is Lasting Longer
National Preparedness Level 2
as of June 6, 2016, at 7:45 a.m. MDT (on a scale from 1 to 5)
Current hours for the National Fire Information Center are
Year-to-date statistics
2016 (1/1/16 – 6/24/16)
Fires: 23,842
Acres: 1,975,558
2015 (1/1/15 – 6/24/15)
Fires: 26,542
Acres: 885,842
2014 (1/1/14 – 6/24/14)
Fires: 24,831
Acres: 856,877
2013 (1/1/13 – 6/24/13)
Fires: 20,793
Acres: 908,823
2012 (1/1/12 – 6/24/12)
Fires: 25,675
Acres: 1,276,708
2011 (1/1/11 – 6/24/11)
Fires: 34,894
Acres: 4,591,188
2010 (1/1/10 – 6/24/10)
Fires: 28,581
Acres: 1,384,622
2009 (1/1/09 – 6/24/09)
Fires: 46,573
Acres: 1,872,023
2008 (1/1/08 – 6/24/08)
Fires: 34,143
Acres: 1,879,559
2007 (1/1/07 – 6/24/07)
Fires: 44,480
Acres: 1,791,334
2006 (1/1/06 – 6/24/06)
Fires: 54,686
Acres: 3,238,319
Annual average prior 10 years
2006-2015
Fires: 33,762
Acres: 1,837,247
Systematic burning in the interest of industrial large scale farming and fracking of oil and gas!
People and animals have first forced to flee and free the ground, without compensation!
¿A que espera Castilla la Mancha para pedir ayuda? Va a arder todo???? IFYeste PNdelosCalares
— METEOHELLÍN (@MeteoHellin)

¿A que espera Castilla la Mancha para pedir ayuda? Va a arder todo😣#IFYeste #PNdelosCalares pic.twitter.com/UK1HriaSck

— Meteo⚡Hellín (@MeteoHellin) July 27, 2017
Emerxencias-Protección Civil Vilagarcía realizando maniobras con fuego táctico en incendio forestal de hace dos meses. Yo 2º, detrás d cabo. — Alén Pérez (@AlenPerz)

Emerxencias-Protección Civil Vilagarcía realizando maniobras con fuego táctico en incendio forestal de hace dos meses. Yo 2º, detrás d cabo. pic.twitter.com/PxdBv5op23

— Alén Pérez (@AlenPerz) July 27, 2017
Portugal lucha por controlar el incendio más mortífero de su historia
— Cooperativa (@Cooperativa)

Portugal lucha por controlar el incendio más mortífero de su historia https://t.co/bVMNVGAssy pic.twitter.com/guo4hwyvGO

— Cooperativa (@Cooperativa) June 18, 2017
Please pray for Australia australiafire AustraliaBushfires AustralianWildFires AustraliaBurns Australiaanimals
— harish jal (@Harishjal1)

Please pray for Australia #australiafire #AustraliaBushfires #AustralianWildFires #AustraliaBurns #Australiaanimals pic.twitter.com/8PwCh0XroA

— harish jal (@Harishjal1) January 6, 2020
Kangaroos hop uphill in smoky New South Wales to escape the smoke and raging fires in Australia. The country's bushfires have scorched millions of acres, putting millions of people and animals at risk.
Welcome to the hellish future of life on Earth.

— WIRED (@WIRED)

Kangaroos hop uphill in smoky New South Wales to escape the smoke and raging fires in Australia. The country's bushfires have scorched millions of acres, putting millions of people and animals at risk.

Welcome to the hellish future of life on Earth. https://t.co/yG8H95JHEm pic.twitter.com/3BTVqFSVPs

— WIRED (@WIRED) January 4, 2020
.
6. Historic background!
Please read the following articles with original sources about how the geophysical warfare by climate control was begun.
1960, CIA Memorandum on ClimateControl!
How the Geoengineering Scam began in 1965 by turning Geophysical Warfare into "Protection of Environment"! LBJ, JFK!
"Restoring the Quality of Our Environment!"
Timeline of Geoengineering by ClimateControl and Nuclear Fracking.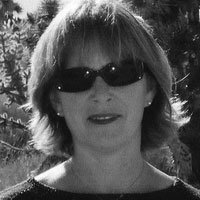 Carol graduated from Riverside White Cross School of Nursing in Columbus, Ohio and received her diploma as a registered nurse. She attended Bowling Green State University where she received a Bachelor of Arts Degree in History and Literature. She attended the University of Toledo, College of Nursing, and received a Master's of Nursing Science Degree as an Educator.
She has traveled extensively, is a photographer, and writes on medical issues. Carol has three children RJ, Katherine, and Stephen – one daughter-in-law; Katie – two granddaughters; Isabella Marianna and Zoe Olivia – and one grandson, Alexander Paul. She also shares her life with her husband Gordon Duff, many cats, and two rescues.
ATTENTION READERS
We See The World From All Sides and Want YOU To Be Fully Informed
In fact, intentional disinformation is a disgraceful scourge in media today. So to assuage any possible errant incorrect information posted herein, we strongly encourage you to seek corroboration from other non-VT sources before forming an educated opinion.
About VT
-
Policies & Disclosures
-
Comment Policy
Due to the nature of uncensored content posted by VT's fully independent international writers, VT cannot guarantee absolute validity. All content is owned by the author exclusively. Expressed opinions are NOT necessarily the views of VT, other authors, affiliates, advertisers, sponsors, partners, or technicians. Some content may be satirical in nature. All images are the full responsibility of the article author and NOT VT.