The sports betting industry is on the rise once again in the US as more states start to sign its legislation. Currently, there are already 20 states that have legalized sports betting. However, some of these states haven't launched it yet.
For other states, like Kentucky and Missouri, they are already working on passing a law regarding this. It is projected that these states will have legalized sports betting by the end of this year. Meanwhile, states like Utah, Idaho, and South Carolina, it's still unlikely that a sports betting law will be in place in the next two years.
For now, sports betting enthusiasts are happy that they can now place their bets locally. Online betting is now a popular way to do this. Many flock online bookmakers to place their bets and the biggest online bookies are now operating in more states.
The internet can be a risky way to wager for many, but the key here is to make sure that you're only placing your bets on reputable sites. You can always check online sportsbooks reviews like what Nostrabet does. This site has reviews of the top online bookies where you should place your bets.
Now, the United States has quite a history when it comes to gambling and sports betting in particular. In fact, gambling is one of the main reasons why the US became what it is right now. The lottery is what helped fund the USA after the American Revolutionary War.
An article titled "Lotteries, Revenues and Social Costs: A Historical Examination of State-Sponsored Gambling" written by law professor Ronal J. Rychlak's best described how it helped the US during this time. Part of the article includes:
"Two hundred years ago, government-sanctioned lotteries were common throughout America. Lacking a strong central government and burdened with a weak tax base, early Americans viewed lotteries as legitimate vehicles for raising revenue. Lottery proceeds were used to build cities, establish universities, and even to help finance the Revolutionary War."
There was also a report about gambling for the California Research Bureau that was written by Roger Dunstan. He wrote, "Lotteries were not the only form of gambling during this era. Wagering on horse racing was a popular form of gambling. Not surprisingly, it was not quite as organized nor as elaborate as modern horse racing. Rather, the gambling was limited to a few friendly bets between owners of horses and their partisans. The first racetrack in North America was built on Long Island in 1665."
The report also included, "Casino gaming started slowly. Taverns and roadhouses would allow dice and card games. The relatively sparse population was a barrier to establishing gaming houses. But as the population increased, by the early 1800s lavish casinos were established in the young republic."
And so, it was during these years when gambling, including sports betting, became popular. Horse racing was basically the start of sports wagering but it eventually became common practice for other sport like baseball and football.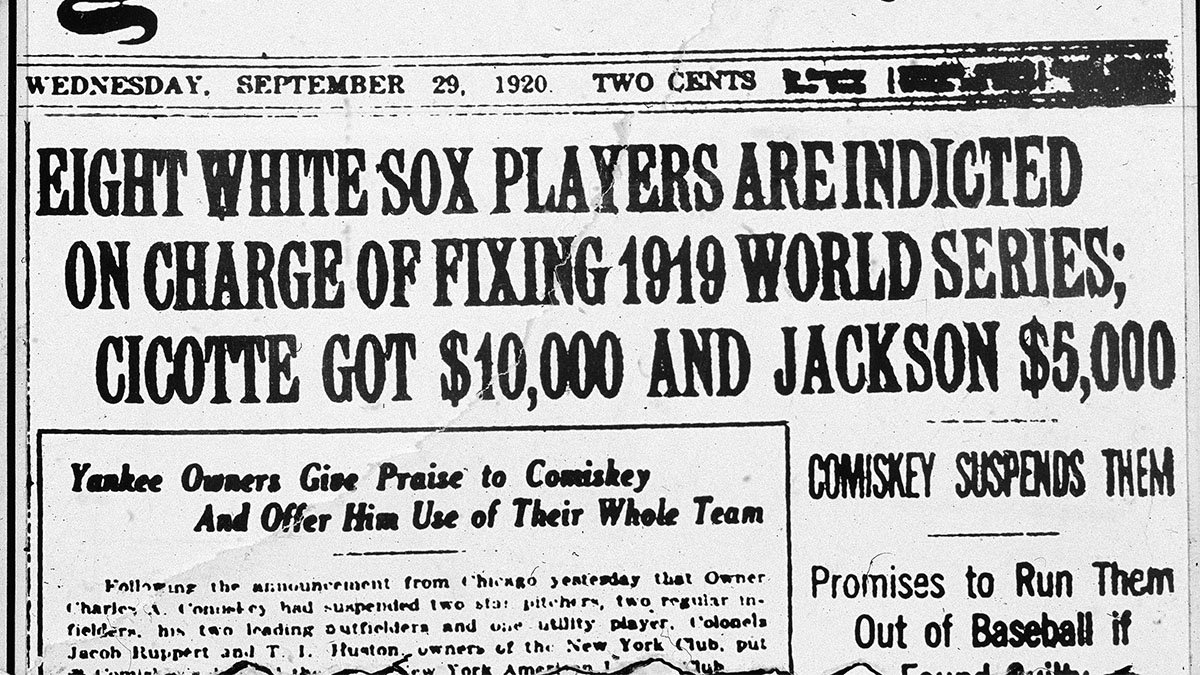 However, with the growth of this industry, the chance to exploit it also became bigger. In sports betting, a scandal broke in 1919. The Black Sox Scandal involved eight members of the popular baseball team Chicago White Sox.
These eight people were accused of intentionally throwing the World Series against Cincinnati Reds. It was reported that each of thee members were bribed 10,000 US dollars. Because of how big the issue was, the US began banning various forms of gambling. Gaming operators or bookies were targeted first.
This scandal also became the reason why Major League Baseball elected its first commissioner, Judge Kenesaw. Kenesaw was tasked to restore the integrity of the game and regain the public's confidence in it. What Kenesaw first did was to ban the eight accused members even if they all had an acquittal in a criminal trial.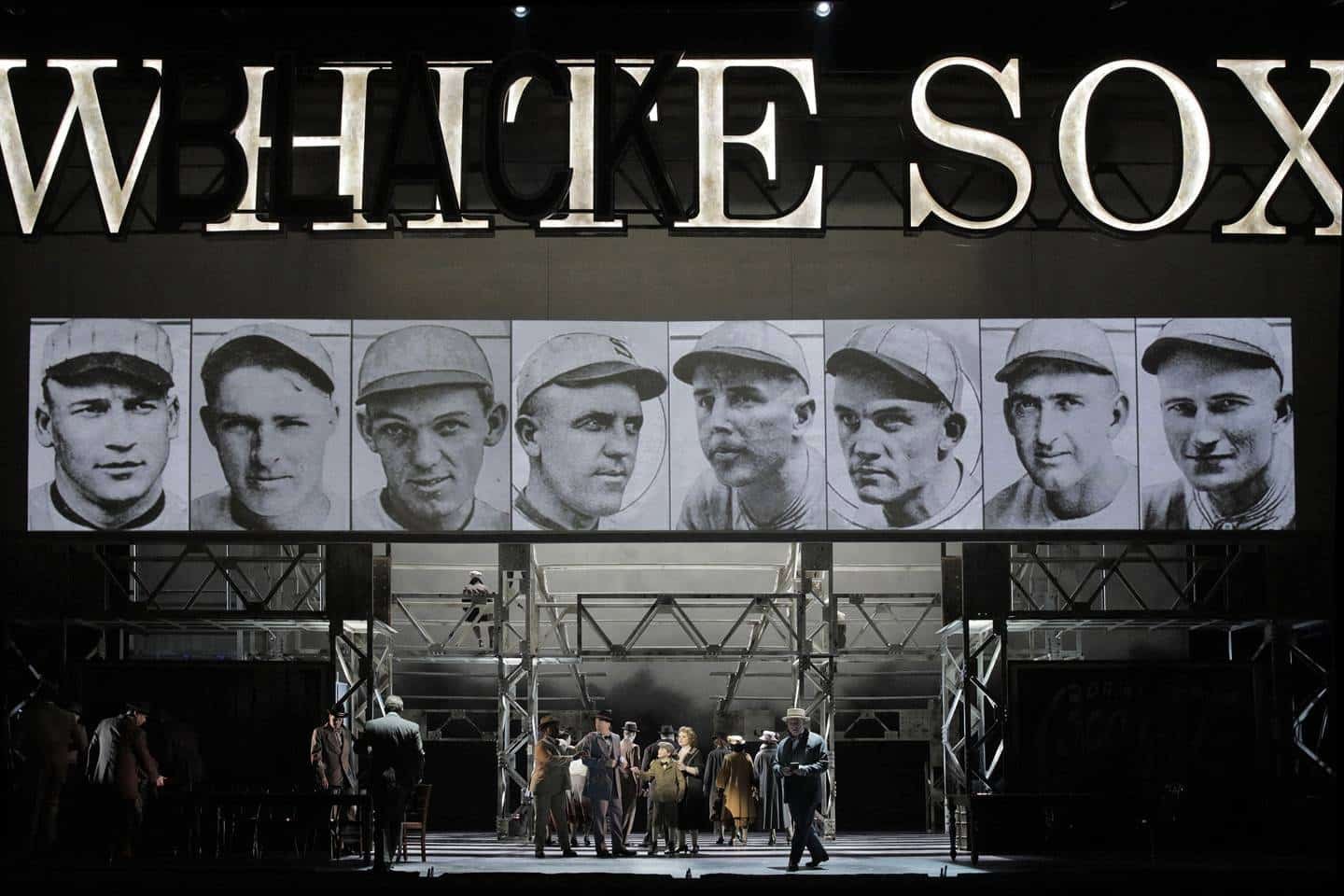 Eventually, more laws were implemented to avoid such problems and to protect the integrity of many sports in the country. In the 60s, the Federal Wire Act was implemented. This law bans everyone from taking or placing bets through a wire.
Other laws that were aimed towards the harms of betting are the Travel Act of 1961 that finds the use of mail or a facility or the interstate for commerce to distribute the proceeds of unlawful activity.
The Interstate Transportation of Paraphernalia Act of 1961 targets the tools and materials associated with gambling. There's also the Illegal Gambling and Business Act which eyed big gambling operations.
Then there's also the Professional and Amateur Sports Protection Act of 1992 which stopped the majority of the states to legalize sports betting. This was a step taken by the government to stop the widespread illegal activities in betting.
Only four states (Delaware, Nevada, Oregon, and Montana) were allowed to regulate betting from this point until May 2018. These states have preexisting laws that made them excused from the betting clause that PASPA had.
However, in 2018, this was challenged by New Jersey and the Supreme Court made a decision that PASPA is unconstitutional. Because of this, sports betting can now be legalized and regulated by all the states.
Things are still looking bright in terms of the rise of this industry in the US. The states that have already launched betting are already gaining the revenues they were only projecting to get. With the rise of online betting, one can only expect that this industry will continue to grow in the next few years.
ATTENTION READERS
We See The World From All Sides and Want YOU To Be Fully Informed
In fact, intentional disinformation is a disgraceful scourge in media today. So to assuage any possible errant incorrect information posted herein, we strongly encourage you to seek corroboration from other non-VT sources before forming an educated opinion.
About VT
-
Policies & Disclosures
-
Comment Policy
Due to the nature of uncensored content posted by VT's fully independent international writers, VT cannot guarantee absolute validity. All content is owned by the author exclusively. Expressed opinions are NOT necessarily the views of VT, other authors, affiliates, advertisers, sponsors, partners, or technicians. Some content may be satirical in nature. All images are the full responsibility of the article author and NOT VT.