Abby Martin was scheduled to deliver a speech at Georgia Southern University, but her itinerary came to an abrupt end when political prostitutes in the United States asked her to sign a contract.
Was she violating the tenets of freedom of speech as pretentiously espoused by US politicians? Was she advocating violence? No. Martin was asked to "sign a contractual pledge to not boycott Israel."
Listen to this: "Since 2014, 28 states, among those Georgia, have adopted anti-boycott laws, including five executive orders issued by governors." Martin again did not sign the contract. She said:
"I refused and my talk was canceled. The event fell apart after colleagues supported me. This censorship of my talk based on forced compliance to anti-BDS laws in Georgia is just one level of a nationwide campaign to protect Israel from grassroots pressure. We must stand firmly opposed to these efforts and not cower in fear to these blatant violations of free speech."
The Israelis have already gotten Donald Trump by the balls and have implemented a draconian laws in the White House with respect to college campuses: "As the nationwide crackdown on BDS continues, President Donald Trump signed an executive order on Dec. 11 that will effectively allow the government to interpret Judaism as both a race or nationality and religion under federal law so that the Education Department can take direct action against what he views as 'anti-Semitism on college campuses.'"
In other words, if you say something that the Israelis do not like, then they will ask their lackeys in the White House to call you an anti-Semite. And if you are a student asking probing questions about the Middle East, Gaza, and Palestine in general, then your career in academia is virtually over. "Trump stated clearly that the decision targets the Boycott, Divestment and Sanctions movement (BDS) calling it an 'anti-Semitic campaign against Israel.'"
If you again protest against Israel's relentless attack on the Palestinians—particularly in Gaza—if you say no more to perpetual wars which support the Israeli agenda in the Middle East, and if you say that the Neocons are essentially Jewish ideologues which continue to drag America into a sinkhole, then you are an ipso facto anti-Semite.
The New York Times has recently declared:
"President Trump released his long-gestating plan for Middle East peace, the so-called "deal of the century." It calls for a Palestinian state in the West Bank and Gaza; for Jerusalem, including its Old City, to be the undivided capital of Israel; and for Israel to annex all settlements, as well as the Jordan Valley — which makes up nearly a fourth of the West Bank, including its eastern border with Jordan — creating a discontiguous Palestinian archipelago state, surrounded by a sea of Israeli territory. Mr. Trump announced that the United States will recognize Israeli sovereignty over all the territory the plan assigns to Israel, and shortly after, Prime Minister Benjamin Netanyahu of Israel pledged to annex all settlements and the Jordan Valley beginning on Sunday."[1]
If you happen to resist this diabolical plan, and if you go to college campuses and protest, then you are again an anti-Semite. It was Jewish Neocon Melanie Philip who unequivocally declared that "The Neocon view of the world is demonstrably Jewish."[2] But if a Goyim happens to quote Philip, then the Goyim would be an anti-Semite, and Philip would continue to receive great accolades.
In 2006, a British party parliament group, led by Denis MacShane and backed by a number of prominent Jews and British neocons such as Melanie Phillips and Emanuele Ottolenghi, released a report entitled the Report of the All-Party Parliamentary Inquiry into Antisemitism, in which it is stated that "it is the Jewish community itself that is best qualified to determine what does and does not constitute anti-Semitism."[3]
These could include "conversations, discussions, or pronouncements made in public or private, which cross the line of acceptability" as well as "the widespread change in mood and tone when Jews are discussed, whether in print or broadcast, at universities, or in public or social settings."[4]
How far can this go? Can we honestly say that it is only the black community that is qualified to determine what constitutes racism or only the Muslim community that is qualified to determine what constitutes anti-Islamic sentiments? Can anyone see the complete absurdity of this system, not to mention the danger?
Whether the Israelis, the Neocons, and even their prostitutes in the White House like it or not, they are essentially deconstructing what used to be free speech in America and elsewhere. But they are too blind to realize that they are undermining their own mines by doing so because, as E. Michael Jones will be pointing out in his forthcoming book Logos Rising: The History of Ultimate Reality, their ideology will eventually lead to the demise of their political power.
---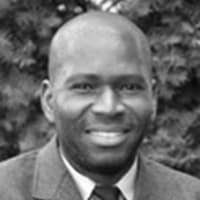 ATTENTION READERS
We See The World From All Sides and Want YOU To Be Fully Informed
In fact, intentional disinformation is a disgraceful scourge in media today. So to assuage any possible errant incorrect information posted herein, we strongly encourage you to seek corroboration from other non-VT sources before forming an educated opinion.
About VT
-
Policies & Disclosures
-
Comment Policy
Due to the nature of uncensored content posted by VT's fully independent international writers, VT cannot guarantee absolute validity. All content is owned by the author exclusively. Expressed opinions are NOT necessarily the views of VT, other authors, affiliates, advertisers, sponsors, partners, or technicians. Some content may be satirical in nature. All images are the full responsibility of the article author and NOT VT.