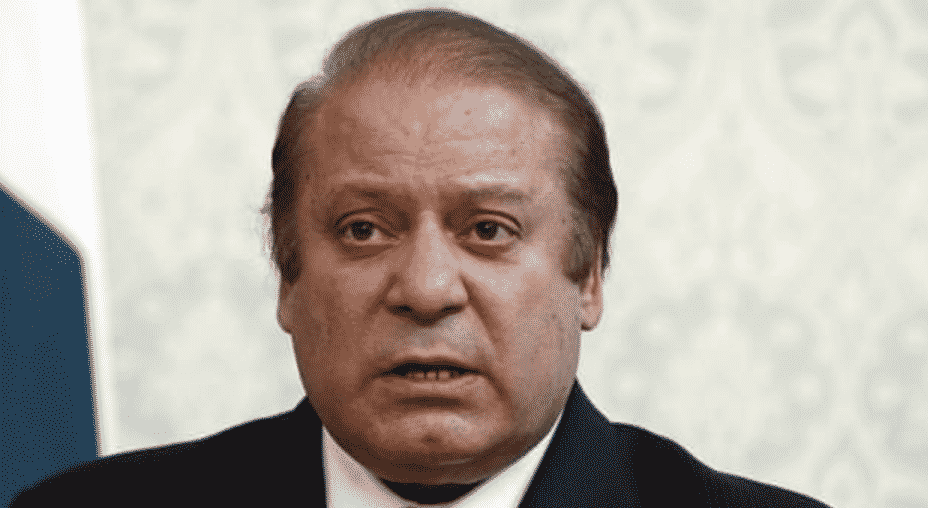 By Sajjad Shaukat for VT
During an interview to a private TV channel on March 15, this year, Pakistan's Foreign Office's (FO) former spokesperson Tasneem Aslam made some revelations about the former Prime Minister Nawaz Sharif, which shows his pro-Indian approach.
Ms. Tasneen Aslam said that during the tenure of former Prime Minister Nawaz Sharif, the FO had been instructed not to deliver statements against India and its spy Kulbhushan Jadhav. The spy is presently in Pakistan's custody. Ms. Aslam stated that she thought business purposes were the reason to favour India by Sharif family, while Nawaz Sharif, himself avoided statements against India.
Ms. Aslam further stated:  "It is the policy of Pakistan to meet Hurriyet [Kashmiri] leadership whenever a leader from Islamabad visit New Delhi. Despite his [Nawaz Sharif] participation in [Indian prime minister Narendra] Modi's oath-taking ceremony in 2014, he did not meet Hurriyat leaders,,,Mr Sharif had business interests in India…India's Prime Minister Narendra Modi was greeted by his Pakistani counterpart."
The spokesperson Tasneem Aslam also revealed: "Even in his speech at the United Nations summit Mr Sharif did not talk about India and Jadhav, but on the Kashmir issue [to fulfill the formality]".
She added that the foreign office did not mention Indian activities in Balochistan during Nawaz Sharif's tenure.
Ms. Aslam criticised that the policy had not benefitted Pakistan, regardless of discussing any advantage received by Nawaz Sharif and the diplomats had also witnessed unchanged policy from Indian side.
Notably, Tasneem Aslam had performed duties as Foreign Office spokesperson during the era of Pakistan Muslim League Nawaz (PML-N)'s Nawaz Sharif.
It is mentionable that speaking regarding the Mumbai terror attack of November 26, 2008, in an exclusive interview, published in a leading newspaper of Pakistan on May 12, 2018 , Pakistan's disqualified Prime Minister Nawaz Sharif unrealistically said: "Militant organisations are active [In Pakistan]…non-state actors, should we allow them to cross the border and kill 150 people in Mumbai? Explain it to me. Why can't we complete the trial?…It's absolutely unacceptable. This is exactly what we are struggling for."
Soon after the publication of Nawaz's interview, the Indian media appreciated his remarks, terming it an admission on part of the deposed prime minister that non-state actors from Pakistan were involved in the Mumbai attacks.
The Pakistan Muslim League (N) supreme leader's statement had triggered a storm of criticism from people of all social strata, especially leaders of the political parties, including Pakistan People's Party (PPP) and Pakistan Tehree-i-Insaf (PTI), who slammed the statement of the ex-Prime Minister Nawaz, taking it as part of the anti-Pakistan and Pro-Indian activities.
In his tweet on May, 13, 2018, PTI chairperson Imran Khan called the PML-N leader "a modern day Mir Jafar" and assailed him for speaking "PM Narendra Modi's language" to protect his wealth stashed in his son's offshore companies. He stated: "Today Nawaz Sharif stands exposed before the nation…To try and protect his wrongdoings he not only adamant on destroying government institutions like the Supreme Court, Pakistan Army and National Accountability Bureau (NAB), but has also come down to putting the future of Pakistan at stake."
Next day, addressing a press conference Imran Khan said former premier Nawaz Sharif is appealing to "international establishment" to save him from going to jail…All Nawaz had to do was prove where his money coming from….Nawaz violated his oath as the prime minister, and should be proceeded against under Article 6 of the Constitution…He hurt the national interests of Pakistan…investigation should be carried out in Nawaz's sons' businesses in India…Shehbaz Sharif (His brother and chief minister of Punjab) and Shahid Khaqan (Prime Minister of the PML-N) should resign…Nawaz's statements helped India considerably."
PTI Vice-chairman Shah Mehmood Qureshi asked "why Sharif raised the issue when Pakistan is surrounded by conspiracies…the ousted prime minister tried to please anti-Pakistan forces…It is indeed an open pro-Indian declaration…Mumbai attack was India's self made drama. It was not Islamabad but New Delhi which tactfully tried to delay the trial of Mumbai attack incident in Pakistani court and failed to provide any solid proof about Pakistan's involvement in the attack."
Pakistan Muslim League-Quaid (PML-Q) Senior Leader Chaudhry Pervaiz Elahi stated: "Nawaz has once again committed treason against Pakistan in order to shroud his corruption…the Sharif brothers and their associates are busy in conspiring against the country, the army and the judiciary."
President of Awami Muslim League Sheikh Rasheed Ahmed remarked that the statements of Nawaz Sharif would have disappointed the Muslims in Kashmir and India.
Even a leader of his own party Chaudhry Nisar had categorically challenged the position, taken by Sharif about the Mumbai attacks-related trial which had been stalled in Rawalpindi's anti-terrorism court. Nisar had held the Indian side responsible for not cooperating in the trial of the accused involved in the Mumbai.
In its crucial meeting held  on April 14, 2018, the National Security Committee (NSC), the country's top civil-military body unanimously rejected the controversial statement of the ousted prime minister Nawaz Sharif about alleged Pakistan's role in the 2008 Mumbai attacks, terming it "incorrect and misleading".
In fact, Mumbai attack was just another false flag operation of Indian establishment to gain sympathies of world community and defame Pakistan in the comity of nations. The whole drama was staged to accuse Pakistan and its intelligence agency, Inter-Services Intelligence (ISI).
But, Indian orchestrated drama was exposed, when in July, 2013, the Indian former home ministry and ex-investigating officer Satish Verma disclosed that terror attacks in Mumbai in November 26, 2008 and assault on Indian Parliament in January 12, 2001 were carried out by the Indian government to strengthen anti-terrorism laws.
Showing pro-Indian approach, the ex-Prime Minister Sharif had crossed the red line. Besides, on April 26, 2017, an unannounced meeting between Prime Minister Nawaz Sharif and a visiting Indian business tycoon at the hill resort town of Murree had surprised the opposition parties and the media. Sajjan Jindal, who is known for being close to the Prime Minister Modi, also has a friendly relationship with Nawaz Sharif. Informed online sources had pointed out that it was not possible for Jindal to visit Pakistan without prior knowledge of the country's civilian and military intelligence services.
Many politicians were angry over the government's decision to keep Jindal's visit as well the PM Sharif's secret meeting with him.
In this regard, a resolution, submitted by the then Leader of the Opposition in the Punjab Assembly Mian Mahmoodur Rasheed had expressed grave concern over Prime Minister Sharif's "secret meeting" with Jindal, the Indian steel magnate. The meeting was mentioned by a number of Pakistan's TV anchors that there was no official word until the prime minister's daughter, Maryam Nawaz, tweeted confirmation of his visit by saying, "Mr Jindal is an old friend of the prime minister."  However, the resolution elaborated that a three-member delegation, led by Sajjan Jindal, was taken to Murree under official protocol—the timing of the meeting was cause for concern, especially in the wake of the extreme atrocities being committed against unarmed Kashmiris by occupying Indian troops; the death sentence awarded to Kulbhushan Jadhav by a military tribunal and Indian forces' unprovoked firing at the Line of Control.
Rasheed added in the resolution. "Has Sajjan Jindal come to Pakistan to rescue Prime Minister Nawaz Sharif, who is currently embroiled in crisis, the opposition leader asked? The resolution demanded that the nation be informed about the aims and objectives of the Indian delegation's meeting with the P.M."
Even, Foreign Office was unaware of the arrival of Indian delegation in Pakistan.
In this respect, some political leaders had remarked that Jindal's relationship with the Sharifs was no secret: he was an honoured guest at the wedding of the prime minister's granddaughter in December 2015, the same occasion where Indian Prime Minister Modi was also a guest.
It is noteworthy that Pakistan's lawyer Khawar Qureshi was dealing with the case of Indian Spy Kulbhushan Yadhav in the Hague-based International Court of Justice (ICJ). He had said that being a terrorist, Kulbhushan's case did not fall under Vienna Convention.
During investigations, it was proved that that Kulbushan Jadhav, alias Hussain Mubarak Patel was serving Commander of Indian Navy and was working with the Indian intelligence agency RAW. He was apprehended on March 3, 2016 after he illegally crossed over into Pakistan from the Pakistan-Iran border. He was found in possession of an Indian passport issued by Government of India on May 12, 2015 and was valid until May 11, 2024.
Kulbushan Jadhav has confessed that he was a resident of Mumbai, India, and was still serving in Navy and his retirement is due in 2022. He was responsible for espionage, sabotage and terrorism in Pakistan. His activities resulted in the loss of many lives and damage to property. And, he had been tried according to the law of the land, in a fully transparent manner by the Field General Court Martial (FGCM) under section 59 of Pakistan Army Act (PAA) 1952 and Section 3 of Official Secret Act of 1923.
In this connection, in a video statement, telecast by many TV channels of Pakistan, Kulbhushan also admitted that during his stay in Pakistan, he contacted various Baloch separatist leaders and insurgents, including Dr Allah Nazar Baloch to execute the task to damage the China-Pakistan Economic Corridor project (CPEC). Yadav confessed that he spied for India and was "assigned with the task to create unrest in Karachi and Balolchitan…to destabilize Pakistan". He also disclosed that he was funding Baloch separatists along with other terrorists.
It is worth-mentioning that the International Court of Justice (ICJ) announced its verdict about the case of Indian spy Kulbhushan Jadhav on July 17, 2019. In its judgment, ICJ President Abdulqawi Ahmed Yusuf stated that Pakistan should review the case under the laws of Pakistan. The ICJ rejected all other remedies sought by India, which included the annulment of the military court decision convicting Jadhav, restricting Pakistan from executing the sentence, securing Jadhav's release and ordering his return to India. So, Islamabad was allowed to consider whether the same military courts should adjudicate the matter or whether somehow an appeal should lie before the civilian courts in this case.
It is of particular attention that on February 5, 2018, the nation was observing Kashmir Solidarity Day. While the leaders of all the mainstream political parties had condemned the Indian perennial state terrorism in the Indian Occupied Kashmir, with a pledge to seek a solution to Kashmir dispute according to UN resolutions and aspirations of the Kashmiri people. But, while addressing a public gathering in Muzaffarabad on the same day, Pakistan Muslim League-Nawaz's President Sharif and his daughter Maryam Nawaz were crying about the disqualification of the prime minister. They did no criticize the brutal tactics of the Indian security forces, which have continued unabated on the innocent Kashmiris.
Undoubtedly, these facts point out former Prime Minister Sharif's pro-Indian approach at the cost of Pakistan.
Sajjad Shaukat writes on international affairs and is author of the book: US vs Islamic Militants, Invisible Balance of Power: Dangerous Shift in International Relations
Email: sajjad_logic@yahoo.com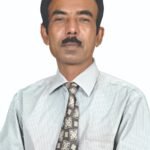 ATTENTION READERS
We See The World From All Sides and Want YOU To Be Fully Informed
In fact, intentional disinformation is a disgraceful scourge in media today. So to assuage any possible errant incorrect information posted herein, we strongly encourage you to seek corroboration from other non-VT sources before forming an educated opinion.
About VT
-
Policies & Disclosures
-
Comment Policy
Due to the nature of uncensored content posted by VT's fully independent international writers, VT cannot guarantee absolute validity. All content is owned by the author exclusively. Expressed opinions are NOT necessarily the views of VT, other authors, affiliates, advertisers, sponsors, partners, or technicians. Some content may be satirical in nature. All images are the full responsibility of the article author and NOT VT.