VT: The author, our good friend Sajjad Shaukat, received a primer from VT.  I have discussed 9/11 personally with the PM and heads of ISI and ISPR, along with former heads of the Army and Chairman JCOS among other.
They all know bin Laden had nothing to do with 9/11 and died in 2001.  I personally reviewed their classified files along with Jeff Gates back in 2009.
                By Sajjad Shaukat for VT
The grim tragedy the United States suffered on September 11, 2001 through terror attacks on World Trade Center and Pentagon resulted into the death of more than 5500 persons. In the aftermath, the US held Al-Qaeda chief Osama Bin Laden responsible for the incident, and attacked Afghanistan where he had taken shelter.
A majority of the small and major countries joined US-led Global War on Terror (GWoT). Owing to its fragile economy and hostile factor of India, Pakistan also joined the GWoT and was granted the status of non-NATO ally by America due to the early successes, achieved by Pakistan's Army and country's Inter-Services Intelligence (ISI) against the Al-Qaeda militants.
When the US-led NATO forces felt that they are failing in coping with the stiff resistance of the Taliban in Afghanistan, especially American high officials and their media started a blame game against Pak Army and ISI of supporting cross-border terrorism in Afghanistan, including the Afghan Taliban. Their major aim was to pacify their peoples. They constantly impressed upon Islamabad to do more against the militants, and they continued the CIA-operated drone attacks on Pakistan's tribal areas by ignoring the internal backlash in the country.
Without informing Pakistan, a helicopter raid by US covert forces on May 2, 2011 killed Al-Qaeda leader Osama Bin Laden in Abbottabad, Pakistan. His death triggered celebrations across the US, India, Israel and some Western countries by ignoring Pakistan's sacrifices during the war against terrorism, as they revived a deliberate propaganda campaign against the Pakistani Army and ISI. They said that Bin Laden lived in a Pakistan compound 5 to 6 years, and as to why Pakistan's security and intelligence agencies were unaware of his presence.
It is mentionable that Pakistan faced various kinds of terrorism-related attacks on its civil and military installations, including civilian and military personnel because of GWoT. Islamabad sacrificed more than any country in terms of collateral damage, economic losses and political instability.
In this regard, Pakistan suffered 75,000 casualties and over $123 billion was lost to the economy, while US aid was almost $20 billion. Tribal areas were devastated and millions of people uprooted from their homes, while the country also officially hosted 1.4 million registered Afghan refugees.
Taking cognizance of these negative developments, Pakistan decided to revise its relations with the US and also left the GWoT.
Recently, Pakistan's Prime Minister Imran Khan, Chief of Army Staff General Qamar Javed Bajwa, the DG of Inter-Services Public Relations (ISPR) Maj-Gen. Babar Iftikhar and Foreign Minister Shah Mahmood Quereshi have stated that Pakistan would not allow its soil to be used against anyone and would continue to play its role in establishing durable peace in the region.
However, in its misconceptions, particularly the US ignored the early sacrifices of the Pakistan's armed forces which had killed tens of thousands of the Taliban militants through successful military operations, while ISI had arrested renowned Taliban commanders including other militants and masterminds of Al-Qaeda, such as Abu Zubaida, Khalfan, Abu Hamza Rabia, Mullah Abdul Ghani Bardar, and more.
In this context, on the one side, American high officials admired Pakistan, while on the other; they continued their blame game against Pakistan's security forces and intelligence agencies.
It is notable that the then Director General of ISI, Ahmed Shuja Pasha pointed out that Osama's compound in Abbottbad was registered under a fake name. He elaborated that after the Tora Bora operation, Osama Bin Laden became an enemy of Pakistan. He was living in a residential area, and it was not in the knowledge of the agency. Besides, the ex-Pakistan's Prime Minister Yousaf Raza Gilani and the then Army Spokesman Maj-General Athar Abbas (R) also refuted foreign allegations in connection with Osama and ISI.
It is worth-mentioning that Bin Laden was living in the Abbotabad compound, and despite its vast resources, technical intelligence e.g. satellites, unmanned aerial vehicles and human intelligence—extraordinary long-range aerial military capacity, the ability to strike at will from the space at any point on the globe, US secret agencies, CIA and FBI failed in detecting his presence in Pakistan and destroying Al-Qaeda's terrorist network in the ten years of America's war against terrorism.
Similarly, a question also arises about the September 11 suicide attacks. It was described as the greatest intelligence failure of the American spy agencies. However, compound where Osama Bin Laden was living was a norm rather than exception. A number of people have been living in the neighbourhood of that compound at Abbottabad. While, Pakistan's various television channels showed the interviews of the neighbourers, living there, who remarked that they were never suspicious about Osama's presence. So, ISI did not have a magic [method] to know the whereabouts of Bin Laden there. It was also not possible for this spy agency to check all the houses of Pakistan or to interfere in peoples' privacy so as to locate Bin Laden.
In fact, America, India and Israel wanted to fulfill a number of clandestine aims by continuing their propaganda against Pakistan. Notably, the American cost of war against terrorism had reached 8 trillion dollars, and was increasing rapidly; acute recession inside the country had given a greater blow to the US economy. In that scenario, the American public was particularly worried about the failed mission in Afghanistan. Hence, Osama's episode could be used to distract the attention of its general masses from internal crisis, and for re-election of Obama as President.
Likewise, under the pretext of Osama's demise, and with the tactical support of America; India and Israel, which had well-established their covert network in Afghanistan, intended to implement their hidden agenda to destabilize Pakistan, Iran and China by assisting the insurgency against these countries.
In this connection, by taking advantage of the golden opportunity of the 9/11 catastrophe, both India and Israel joined Bush's anti-terrorism campaign to crush the wars of liberation being waged by the Kashmiris and the Palestinians, and intensified their state terrorism to maintain their occupation of these territories. They have continuously been exploiting the world phenomenon of terrorism and anti-Muslim approach of the West so as to obtain their nefarious designs.
In this respect, Indo-Israel lobbies, which have penetrated the US Administration and are working in other Western countries, became pro-active to manipulate the war on terror. Besides, Pakistan is the only nuclear country in the Muslim World, having close ties with China. Therefore, it became target of the Indo-Israeli secret diplomacy. New Delhi and Tel Aviv (Jerusalem) are collectively manipulating the double standards of the West in relation to terrorism and human rights vis-à-vis Pakistan, China and Iran.
Pakistan's armed forces, especially its army, have successfully broken the backbone of the foreign-backed terrorists by the military operations Zarb-e-Azb, Radd-ul-Fasaad and Operation Khyber 4, while ISI has broken the network of these terrorist groups by capturing several militants and thwarting a number of terror attempts. So, peace was restored in various regions of the country, particularly in Balaochistan and Khyber Pakhtunkhwa (KP) provinces, including Karachi.
But, in the recent past, terror assaults in some areas of the country—particularly North Waziristan and Balochistan which is central point of the China-Pakistan Economic Corridor (CPEC) indicate that the CIA-led Indian RAW, Afghanistan's intelligence agency National Directorate of Security and Israeli Mossad are weakening Pakistan and want to damage the CPEC project which is part of China's One Belt, One Road (OBOR) initiative or BRI. The US and India, including some Western countries have already opposed this project. These external agencies are supporting separatists of Balochistan and Afghanistan-based Tehreek-e-Taliban Pakistan (TTP) and its affiliated terror outfits, which have claimed responsibility for various subversive acts.
In order to obtain its secret designs, particularly aimed at augmenting Indian hegemony in the region, New Delhi is foiling the peace process between Afghanistan and Pakistan by managing terrorist attacks in Afghanistan and Pakistan to create a rift between Islamabad and Kabul.
Since the US special envoy for Afghan Reconciliation Zalmay Khalilzad started his efforts to convince the Taliban to have direct talks with the US, he admitted that Pakistan has been playing a major role, as Islamabad succeeded in bringing the Taliban to the negotiating Table. Zalmay Khalilzad, who repeatedly visited Pakistan and met country's civil and military leadership, admired Pakistan's role in the US-Taliban peace dialogue. It was due to Pakistan's key role that in Doha-the capital of Qatar on February 29, 2020, the US and the Taliban signed the historical agreement for bringing peace to Afghanistan.
Regrettably, New Delhi is trying to disrupt the US-Taliban peace deal as part of its scheme to destabilise the regional countries in general, and Afghanistan and Pakistan in particular.
Besides, in the direction of the Indian leader of the fundamentalist party BJP and Prime Narendra Modi, Indian forces have accelerated unprovoked shelling across the Line of Control, while creating a war-like situation with Pakistan.
In this respect, Chief of Army Staff General Bajwa warned India, saying: "We will respond any aggression with full might…India is facing many internal issues after the August 5, 2019 [after abrogation of the special status of the Indian Occupied Kashmir-imposed continued lockdown there] move… Now they [India] think the best way is to divert the attention towards Pakistan".
Now, a positive change has occurred in Americans towards Islamabad, who know that after the withdrawal of the US/NATO forces from Afghanistan, stability in that war-torn country and the region is essential for American global interests. For the purpose, Washington needs Pakistan's assistance.
These developments also rectified the US misconceptions by proving that Pakistan's Army and ISI which had successfully been coping with terrorism and Al-Qaeda had no knowledge about Osama Bin Laden's presence in Abbottabad.
Sajjad Shaukat writes on international affairs and is author of the book: US vs Islamic Militants, Invisible Balance of Power: Dangerous Shift in International Relations
Email: sajjad_logic@yahoo.com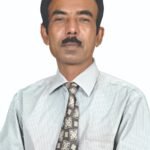 ATTENTION READERS
We See The World From All Sides and Want YOU To Be Fully Informed
In fact, intentional disinformation is a disgraceful scourge in media today. So to assuage any possible errant incorrect information posted herein, we strongly encourage you to seek corroboration from other non-VT sources before forming an educated opinion.
About VT
-
Policies & Disclosures
-
Comment Policy
Due to the nature of uncensored content posted by VT's fully independent international writers, VT cannot guarantee absolute validity. All content is owned by the author exclusively. Expressed opinions are NOT necessarily the views of VT, other authors, affiliates, advertisers, sponsors, partners, or technicians. Some content may be satirical in nature. All images are the full responsibility of the article author and NOT VT.