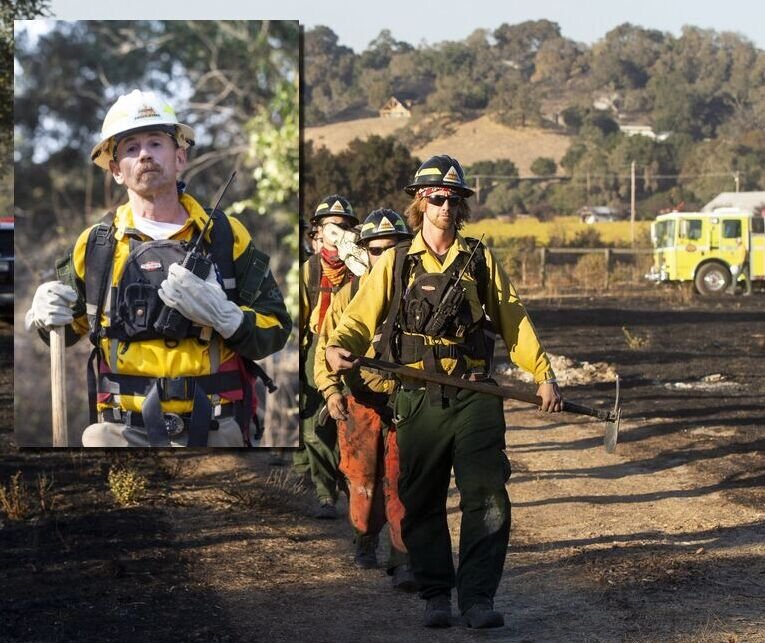 Facebook takes down Antifa wildfire rumors days after they start
[ Editor's note: Is the Oregon wildfire season falling into a psyop? How hard is it to create doubt in the public's mind for the advancement of political movements in an election year?
Arson has been a part of western wildfires for decades, as are campfires, downed power lines and nature's lightning strikes.
Arson. Lightning strikes. Campfires. Power lines. The four horsemen of fires.
Arsonists have been running around since Prometheus shared a light, but now stakeholders have adopted a new narrative that serves their interests. What should a good skeptic think? Well for starters, good skeptics resist the pull of the tide.
This week, what is in the best interest of thousands of evacuees is for their fellow Americans to not make evacuations worse in real time by clogging the phone lines of first responders, police departments and sheriffs.
And, perhaps those who heighten the public's fears are no better than Orson Welles, the guy who caused panic with his radio spoof, War of the Worlds and sent people out into the street, an early 20th century psyop where Welles claimed his innocence and naïveté and that he meant no harm. But two decades after the Twin Towers psyop, patterns of premeditation and duplicity can be discerned; and Welles' denial starts to fit snugly into the category of calculated plausible deniability.
No good crisis should ever be wasted. And, do organized conspiracy promoters know that they are taking advantage of a situation? Of course. The manipulators are counting on a certain small percentage of success; end result, to destabilize order. To paint good and evil in a new way. Reduce it to black and white. The theme never ends, as long as it keeps working. Yet it's strange how an arson attack on a navy ship in harbor is overlooked when it doesn't fit a convenient narrative. All damped down and hushed up until someone in authority tells us what to think. 'Nothing to see here; move along.'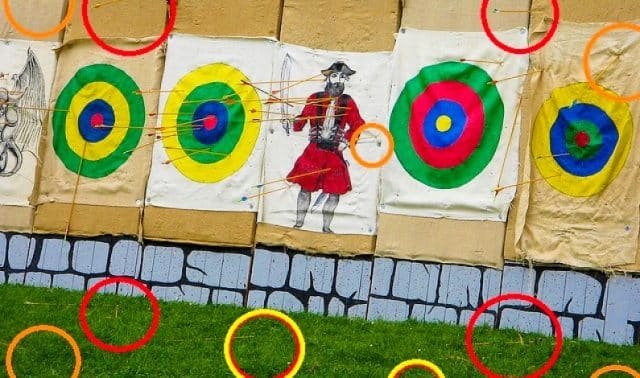 Tens of thousands of people are evacuated each fire season, their boots and the trunk of their cars pursued by the flames of raging wildfires across twelve western states of the US. It tests the mental resilience of each and every evacuee, except for the toddlers and infants that are too young to understand. People stay strong for the benefit of those around them.
I know this from personal experience, having had the joy of being evacuated at 1 a.m. on the morning of May 10, 2000, driving slowly in a long line of cars on the last open road out of town.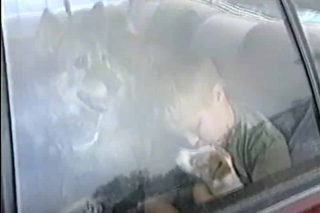 Companion animals absorb stress from their evacuated caregivers, and when the people move back into their home (if it's still there), sometimes their pet will show that they are stressed.
A neighbor's youthful pet dropped dead on their bed a week after it was all over, and the newspaper wrote about it in their survivor series. Readers chimed in about their animals showing emotional strain. The companion animal is responding to the scent of fear and the expressions on people's faces, perhaps combined with a drastic change in location and routine.
Our animals can be like a litmus test for our own stress level. When people are evacuated, their entire life that day or month is upended. There is much uncertainty. Wild rumors routinely get started and make the rounds, and although they can be titillating gossip, they do not help the situation one iota.
Godspeed the evacuees in rebuilding their communities and in some cases burying their lost ones… Editor4 ]
Facebook took down the posts Sept. 12, after they had already gone viral and caused headaches for law enforcement officials and 911 dispatchers.
– First published 12 September 2020 on KGW8 News –
Author: Mila Mimica
PORTLAND, Ore. — Facebook announced Saturday it is removing false claims that antifascists were responsible for setting fires in Oregon throughout the week amid a historic wildfire event that has burned a million acres and left hundreds of Oregonians without homes.
The rumors of "antifa" setting fires throughout the state began Sept. 8, and quickly spread beyond just social media. Law enforcement agencies — both local and national — have dispelled the rumors. Despite that, the false information continued spreading for days as firefighters battled more than 35 wildfires around the state.
---
Reports: Arson suspected in Bonhomme Richard fire; sailor questioned
The July 12 fire that burned aboard the USS Bonhomme Richard for four days may have been an intentional act of arson, according to an unnamed defense official who spoke with the Associated Press and the New York Times.
Both the AP and the New York Times have reported, based on an unnamed official's comments, that the fire that burned on the U.S. Navy's amphibious assault ship is being investigated as an intentional act. Both outlets also reported a Navy sailor has been questioned by the Naval Criminal Investigative Service (NCIS) and the Bureau of Alcohol, Tobacco, Firearms and Explosives (ATF).
ABC10 also reported unnamed sources said investigators have served multiple search warrants at a sailor's home and property. The sailor has not been detained and his name and rank have not been disclosed. No motive has been identified for the alleged arson.
In a public comment provided to various media sources, Navy spokesman Lt. Tim Pietrack said, "The Navy will not comment on an ongoing investigation to protect the integrity of the investigative process and all those involved. We have nothing to announce at this time."
About 160 sailors and officers were on board the Bonhomme Richard (LHD-6) when the fires broke out. The fire on the ship reportedly spread quickly and at least two explosions were reported as the fire spread up the ship's elevator shaft and exhaust stacks. At least 59 people, including 36 Navy personnel and 23 civilians, were injured as the fire spread aboard the ship and in subsequent efforts to control the blaze. Most of the injuries were minor, and many consisted of heat exhaustion and smoke inhalation.
Numerous local and federal firefighting resources worked the ship fire from the ground, firefighting boats and aerial water drops. The ship began to list to one side as a result of the weight of water settling in the ship after days of water drops over the ship.
The Bonhomme Richard, a Wasp-Class amphibious assault ship, was designed to act as a carrier for helicopters and landing craft, to support amphibious landing missions. According to Defense News, the Bonhomme Richard was being upgraded to accommodate F-35B Lightning II joint strike fighter jets, as part of the Navy's "lightning carrier" concept.
The "lightning carrier" concept entails converting amphibious assault ships, like the Bonhomme Richard, into a light carrier that can fit up to 20 F-35Bs, which are the short take-off and vertical-landing (STOVL) variant of the F-35 Lightning II joint strike fighter. The July fire happened as the ship was nearing the end of an estimated $250 million two-year upgrade process to convert the assault ship into such a "lightning carrier."
Defense analysts told the AP that if the ship cannot be repaired, it could cost the Navy up to $4 billion to replace.
After the fires were extinguished, Rear Adm. Philip Sobeck, the commander of the Navy's Expeditionary Strike Group 3, expressed optimism that the ship may still be salvaged. 
"The survivability of the ship is there — it's survivable," Sobeck said. "It's in stable condition all the way through."
ATTENTION READERS
We See The World From All Sides and Want YOU To Be Fully Informed
In fact, intentional disinformation is a disgraceful scourge in media today. So to assuage any possible errant incorrect information posted herein, we strongly encourage you to seek corroboration from other non-VT sources before forming an educated opinion.
About VT
-
Policies & Disclosures
-
Comment Policy
Due to the nature of uncensored content posted by VT's fully independent international writers, VT cannot guarantee absolute validity. All content is owned by the author exclusively. Expressed opinions are NOT necessarily the views of VT, other authors, affiliates, advertisers, sponsors, partners, or technicians. Some content may be satirical in nature. All images are the full responsibility of the article author and NOT VT.