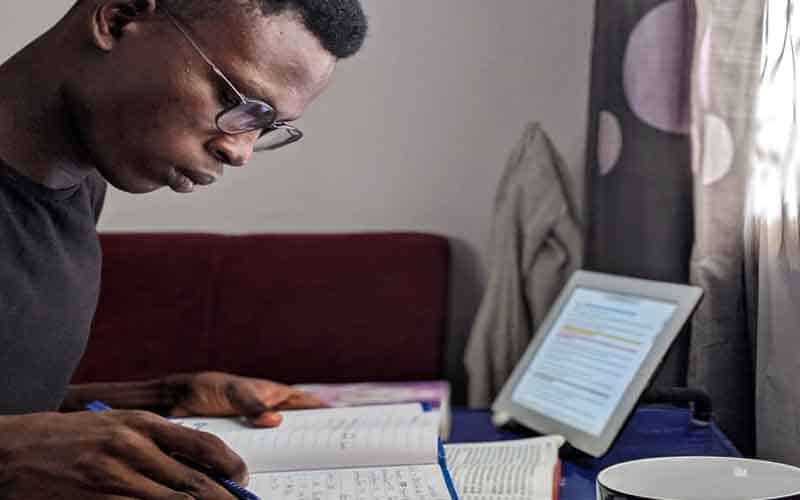 Grades become increasingly important throughout high school and college. It is important to maintain a good GPA so that later, potential colleges or employers can see that you can effectively put into use the skills or knowledge you have learned. It is important when you are trying to secure a good job or apply for higher studies. Competition has been getting tougher and tougher over the last few years, and your academic achievement might often be the only differentiator between you and another candidate.
To give yourself that competitive edge, you need to improve your GPA. Every student is capable of getting a high GPA. The difference between those who actually manage to get it those who don't might only be a few smart decisions and hacks. Let's see what they are!
Attendance Is Important
One of the easiest ways to improve your grades is to attend your classes. Many teachers and professors have attendance requirements as part of their course. Others even put a small percentage of your grades in your attendance. If the latter is the case, then simply turning up adds some easy marks to your report card. Improving your attendance takes little to no effort, and benefits you in so many ways.
If it is the former, then use the opportunity to your advantage. See which students are doing well and find out what they're doing. Make friends with other helpful students to keep you informed of everything that goes on in class and assist you if you need it. Take note of which aspects of the subject your teacher or professor stresses so that you can use that bias to get a few extra marks. This doesn't add any amount of homework to your day, but you'll be able to improve the marks you get on the amount of homework you already have!
Add Citations
Citations are basically a list of sources which show your professor where you got your facts from. If you're doing a homework assignment, this is an easy way to show how much work youre doing and how much effort youre putting in. This is also an easy way to polish your homework assignment and make it look more professional. You aren't adding much homework to your load, but you're maximizing the utility of what you do have.
Citations are also a pain write. If you're pressed for time, then you can use a simple hack. When youre doing your homework assignment, you can use the citations the source youre consulting used. These citations are already properly formatted, which saves you guesswork if you're not confident with these yet!
Use The Internet Smartly
Generally, when we use the Internet for homework assignments, we're looking for specific answers. Instead, use the internet to figure out all the points you should be covering in your homework. See what else has been written about the topic you need to research on, and create a list of all the aspects you could be covering. Then, pick and choose which ones you want to use in your homework.
If you need extra help, you can also get homework help by professional tutors on the internet. These are professionals who will guide you with personal attention and help you build study habits that will improve your grades steadily over time.
Ask Your Professors For Extra Credit Assignments
Extra credit assignments are basically voluntary homework assignments! If you think you are putting your all into a subject but your grades aren't where you want them to be, it's time to speak to your professor to improve your grades.
Different schools and universities have different rules regarding extra credit assignments. Speak to your professor and find out both their rules and the school rules regarding the same. These extra homework assignments are a great way to improve your grades, even though it adds more than a few minutes of homework to your weekly schedule.
If You Have Any Major Projects, Work On Them Throughout The Year
When you start your semester, find out if there are any major projects that your professor wants you to do. Many professors have major projects like presentations or term papers that constitute a major part of the grade. If you plan well, this can be an easy A that greatly improves your overall score. Seen this way, this a large amount of homework that you have time to prepare for.
Just like you work on your daily homework assignments, take some time out at least every week to start figuring out your project. You don't have to spend much time because even 20 minutes or 30 minutes every week is more than enough to start. This way, you'll have plenty of time to structure your assignment, research, and get feedback from your professor before submission as well if you play your cards right!
ATTENTION READERS
We See The World From All Sides and Want YOU To Be Fully Informed
In fact, intentional disinformation is a disgraceful scourge in media today. So to assuage any possible errant incorrect information posted herein, we strongly encourage you to seek corroboration from other non-VT sources before forming an educated opinion.
About VT
-
Policies & Disclosures
-
Comment Policy
Due to the nature of uncensored content posted by VT's fully independent international writers, VT cannot guarantee absolute validity. All content is owned by the author exclusively. Expressed opinions are NOT necessarily the views of VT, other authors, affiliates, advertisers, sponsors, partners, or technicians. Some content may be satirical in nature. All images are the full responsibility of the article author and NOT VT.