[ Editor's Note: Thanks Jonas for picking this up. I was shocked that I had not seen anything in my news streams yesterday, as Saturday is a normal working day for us, as is Sunday.
But I just googled "Stephen F. Cohen dies with little news coverage" (meanie me)…and all the biggies from the NY Times down are missing in action on his death. Maybe they used Ginsburg's passing as cover for ignoring him.
In the Intel biz, we call this getting the concrete treatment, i.e., our fake media gets instructions to treat the event as in "Stephen who?" This is how the enemies of the Republic always treat their strong adversaries.
Cohen always looked in good health, but lung cancer is a big killer of men, especially those who volunteered for an early and expensive death by smoking, often leaving an impoverished wife to 'lead' the family.
VT is very conscious of this fact of life because, as our old people go down, frankly the pickings are slim in terms of replacing them, both in talent and interest. They just don't have the deep backgrounds, and so many are psychologically defeated in their thinking that raging against the corruption storm is a fool's errand.
They feel such efforts are best left for idiots to pursue, while the 'rational' folks focus on grabbing and holding on to the good life. But they are wrong, because in looking away due to lack of courage, they have written that as the fitting epitaph on their gravestones.
I can't remember Cohen ever having any contact with VT. He did not need help in getting his message out. One of the weaknesses of the 'resistance' is this feeling of competition for attention and not wanting to be seen as one of many.
These are the types of people who, if they see you at an event across the room, they nod to say hello but never walk over to chat about "what have you been up to". We do this all the time online, as we are looking for updated information including critique on what we are doing.
But people like Cohen are never really gone, as their body of work is their monument. We live in a world now that could be divided into three groups, the real, the 'doesn't matter' (because they are not going to do anything), and the fakes.
An ancient Chinese general left a great way to describe this, "I hope I live long enough to see the bodies of my enemies float down the river before me".
If anyone sees a Mearshimer obit on Cohen please send it to us …Jim W. Dean ]
*
It is sad to announce that Stephen F. Cohen has passed away at the age of 81. He had lung cancer.
Cohen was actually one of the leading scholars who had the intellectual courage to say uncomfortable things—things that the mass social media didn't want to hear about Russia and Vladimir Putin. Without a doubt, Cohen was one of the finest minds when it comes to issues related to Russia and the United States.
Cohen also was not the type of academic who would perpetuate nonsense about Russia without checking his sources and without serious scholarly examination. That's why the Neocons in America didn't like him. Cohen was a contrarian. As such, he doesn't care about what the mass media establishment and puppets of the New World Order establishment.
Cohen was a tenured professor at Princeton and New York University, and what seemed to matter to him was an accurate description of what was taking place in the political landscape. That was one reason why he took on flaming Neocon Max Boot and put him on a frying pan.
According to Boot, America has to threaten Iran, North Korea, Syria, and indeed Russia. When Trump was only attacking Iran, Syria, and North Korea. Boot was somewhat happy. But he was hoping that Trump would eventually take on Russia. Boot declared then:
"The striking thing to me is though he is willing to threaten North Korea, he is willing to threaten Iran, he never threatens Russia. And that's why a lot of intelligence officials think that there is something highly suspect in the relationship between Putin and Trump."[1]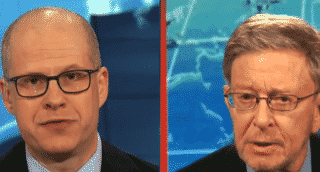 Cohen destroyed the poor Neocon. Cohen responded: "I have no idea what Mr. Boot is talking about. He wants Trump to threaten Russia? Why would we threaten Russia?" Boot cut Cohen off and, like a fire-breathing dragon, inserted angrily: "Because they are attacking us! Russia is attacking us, Mr Cohen! Russia is attacking us right now, according to Trump's own director of national intelligence!"
Because he had no serious argument, Boot ended up with name-calling, saying crazy things like Cohen was simply an apologist for Russia. Boot had another chance to produce serious arguments, but since he is living in an imaginary world, he again could not remember what elementary logic actually is. Here was his response: "You just denied being an apologist for Russia. You are apologizing for Russia as we speak."
Boot's logic is pretty straightforward: Cohen was an apologist for Russia? Why? Because he was an apologist for Russia. How? Well, he was just an apologist. It is just plain dumb. And these people want to tell us all that they are the smartest people who will determine the fate of US foreign policy!
Cohen had to grab Boot by the balls and tell him to simply shut up:
"'Will you let me finish? You don't know what I am going to say,' Cohen said after a pause. Then he argued that the US and Russia have been meddling in each other's affairs since after the 1917 Bolshevik revolution. The US actually sent troops to get involved in the Russian civil war, he reminded. The alleged Russian meddling 'is not an attack, it is not 9/11, it is not Pearl Harbor. It is not Russian paratroopers descending on Washington,' he said.
"'I think that Mr Boot would have been happy if Trump had waterboarded Putin at the summit and made him confess,' Cohen said. 'Trump carried out an act of diplomacy fully consistent with the history of American presidency. Let us see what comes out of it, then judge.'"
I don't necessarily agree with Tucker Carlson, but I was simply glad that he took Boot to the shredder as well.
In any event, Cohen had my respect. He declared in 2016 during an interview with Tavis Smiley:
"The orthodox, consensual, political media establishment view is that only Putin is to blame. We are completely innocent. We never did a single thing in the 25 years since the end of the Soviet Union to bring about a cold war. That isn't true. But if we try to discuss it…then comes the cries, 'Puppet of the Kremlin, agent of Putin.'"
Cohen again declared: "This guy [Putin] gives more interviews, more speeches, it's all available in English" and "no one paid any attention to what Putin said." Absolutely correct. John J. Mearsheimer of the University of Chicago said almost the same thing back in 2014. Mearsheimer even argued that "the Ukraine crisis" is actually "the West's fault."[2]
Russia indeed does not want to have a war. In fact, Russian officials have repeatedly reached out to the United States. But the Neoconservatives, warmongers and ethnic cleansers in Washington and elsewhere want to see blood in the West again. The Middle East isn't enough. They have to drink the blood of the Goyim in order to quench their thirst.
---
[1] "'You'd have Trump waterboard Putin?' – Stephen Cohen schools Max Boot on CNN," Russia Today, July 31, 2018.
[2] John J. Mearsheimer, "Why the Ukraine Crisis Is the West's Fault," Foreign Affairs, September/October 2014.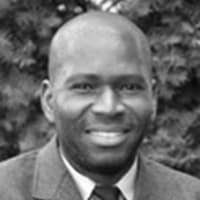 ATTENTION READERS
We See The World From All Sides and Want YOU To Be Fully Informed
In fact, intentional disinformation is a disgraceful scourge in media today. So to assuage any possible errant incorrect information posted herein, we strongly encourage you to seek corroboration from other non-VT sources before forming an educated opinion.
About VT
-
Policies & Disclosures
-
Comment Policy
Due to the nature of uncensored content posted by VT's fully independent international writers, VT cannot guarantee absolute validity. All content is owned by the author exclusively. Expressed opinions are NOT necessarily the views of VT, other authors, affiliates, advertisers, sponsors, partners, or technicians. Some content may be satirical in nature. All images are the full responsibility of the article author and NOT VT.