…by Sajjad Shaukat Pak VT
Historically, India has continued interventionist and hegemonic policies vis-à-vis her neighbouring countries through its military and intelligence agency RAW. It continued assistance to the separatist elements of Balochistan province and other regions of Pakistan through employment of state-sponsored terrorism. However, Indian state-sponsored terrorism in Pakistan has been proved.
In this regard, addressing a press conference with Foreign Minister Shah Mahmood Qureshi on November 14, this year, Director General (DG) of Inter-Services Public Relations (ISPR) Major-Gen. Babar Iftikhar unveiled a dossier containing "irrefutable evidence" of India's sponsorship of terrorism in Pakistan.
DG ISPR disclosed: "RAW has given banned organizations the task to target cities, including Lahore, Karachi and Peshawar in November and December this year…RAW made two transactions to promote terrorism in Khyber Pakhtunkhwa…through Indian banks…Indian embassy and consulates in Afghanistan have become a hub of terror sponsorship against Pakistan…to spread terrorism in Balochistan.
An amount of US$5 million has been given to nationalists and militants…the Balochistan Liberation Army and the Balochistan Liberation Front were involved in the attack on PC Gwadar and its mastermind was RAW officer Anurag Singh…India raised a 700-strong militia to sabotage CPEC [Chnia-Pakistan Economic Corridor]…India is aggressively pursuing clandestine agenda of destabilising Azad Jammu and Kashmir and Gilgit Baltistan".
He said that they had "caught 17 clips of the facilitator Dr Allah Nazar in which Allah Nazar was getting instructions from RAW…We have apprehended a RAW-sponsored sleeper cell in Karachi, which wants to target important personalities to create unrest in the country".
The army spokesperson highlighted major attacks at the Agriculture University in Peshawar, the Army Public School…an IED [Improvised Explosive Device] attack on Peshawar police which were traced back to RAW.
Maj-Gen. Babar revealed that India is running 87 terrorist camps; 66 in Afghanistan and 21 in India.
He stated: "India united Tehreek-e-Taliban Pakistan (TTP) with banned dissident [Terror] organizations…the Indian intelligence agencies are also trying to establish Daesh-e-Pakistan…has recently shifted 30 terrorists of Daesh to Pakistan".
DG ISPR pointed out that India did "terrorism in Pakistan through Altaf Hussain…RAW also provided the MQM London terrorists with weapons-funded through foreign countries"-Besides terrorists funding, "RAW is providing training, weapons, ammunition and IEDs to TTP" and other terrorist outfits.
He further said: "Pakistan's intelligence agencies averted a massive terrorist attack on August 14 this year…An officer from Indian intelligence agency Major Fermin Dass, operating from Kabul was planning the attack…A network of six terrorists was recently discovered which also had links to the attack on the Pakistan Stock Exchange in Karachi on June 29".
Foreign Minister almost expressed similar thoughts by adding: "India is becoming a rogue state…India has developed a plan to destabilise Pakistan…has three objectives: derailing Pakistan's journey towards peace, economic and political stability….You can see a pattern of constant ceasefire violations [By India at the Line of Control]…we have irrefutable facts that we will present before the international community through this dossier".
Nevertheless, DG ISPR and foreigner minister called on the international community to take notice of Indian-supported terrorism and make efforts for peace and stability in South Asia.
As regards various terror-attacks, it is notable that Pakistan's security forces had successfully foiled an attack on the Chinese consulate in Karachi on November 23, 2018. BLA had claimed responsibility for that failed terror attempt.
In this connection, Pakistan's media and reliable sources have disclosed that mastermind of that terrorist attack was Aslam alias Achu-a commander of BLA, who frequently visited Afghanistan and was receiving medical treatment at Max Hospital in the Indian capital New Delhi, where he died.
In the recent past, some terror attacks were carried out in Karachi, Ghotki and Larkana in Sindh, and Balocistan, including Waziristan and Peshawar in Khyber Pakhtunkhwa province, leaving several people, including some soldiers of the security forces dead and a dozen injured.
It is mentionable that RAW which is in collusion with Israeli Mossad and Afghanistan's intelligence agency National Directorate of Security (NDS) has well-established its network in Afghanistan and has been fully assisting cross-border incursions and terror-activities in various regions of Pakistan through Baloch separatist elements and anti-Pakistan groups like Jundullah and TTP, including their affiliated outfits.
RAW is also using some terrorists of ISIS which claimed responsibility for a number of terrorism-related attacks in Pakistan and Afghanistan.  These terror entities also abducted and killed many Chinese and Iranian nationals. Besides Pakistan, RAW is also making efforts to destablise Tibetan regions of China and Iranian Sistan- by arranging the subversive activities, promoting acrimonious sense of dissent, sectarian violence and arousing sentiments of separatism.
In past years, Pakistan faced various kinds of terror attacks on the civil and military installations, including civilian and military personnel because of joining the US-led Global War on Terror. Besides collateral damage, the country faced serious implications such as political instability and economic crisis.
Pakistan's Armed Forces and especially Army have successfully broken the backbone of the foreign-backed terrorists by the military operations Zarb-e-Azb and Radd-ul-Fasaad, while country's primary intelligence agency ISI has broken the network of these terrorist groups by capturing several militants and thwarting a number of terror attempts. So, peace was restored in various regions of the country, particularly in Balochistan and Khyber Pakhtunkhwa provinces and Karachi.
But, latest terror assaults in some areas of the country, especially in Balochistan which is central point of the CPEC indicate that the CIA-led RAW, NDS and Mossad are weakening Pakistan and want to damage the CPEC project which is part of China's One Belt, One Road (OBOR) initiative or BRI. The US and India have already opposed this project.
Besides, previous terrorism-related assaults, in an incident, seven soldiers of Frontier Corps (FC) Balochistan and seven security guards were martyred in an encounter with a large number of terrorists on October 15, this year, while escorting a convoy of the personnel of state-run Oil & Gas Development Company Ltd (OGDCL) on the Makran Coastal Highway in Ormara.
Notably, reliable sources as mentioned in Pakistan's media on August 18, 2020 revealed that TTP has merged with its splinter groups Jamat-ul-Ahrar (JuA) and Hizb-ul-Ahrar (HuA) in Afghanistan. Their sole objective is to restart terrorist activity against Pakistan, while simultaneously sabotaging efforts to restore peace and stability in war-ravaged Afghanistan.
NDS and RAW played a key role in their reunification. The agreement, reportedly, designated Mufti Noor Wali as the amir (Chief) of TTP, making him responsible for all planned terrorist activities inside Pakistan and Afghanistan.
Islamabad has long accused Kabul of turning a blind eye toward TTP and other terrorists who fled to Afghanistan to escape counter-terrorist operations in Pakistan.
According to the UN report of July 26, 2020, "The banned Tehreek-e-Taliban Pakistan and its splinter group Jamaat-ul-Ahrar (JuA) continue to target Pakistan from their bases in Afghanistan…the significant presence of ISIL-K (The Islamic State of Iraq and the Levant Khorasan) in Afghanistan", which the UN warns "now pursues a global agenda.
The UN report warns of "a strong presence of ISIL-India in Kerala and Karnataka. ISIL-K considers Afghan territory a base for spreading terrorist influence across the wider region…The investigators found links between Indian nationals and terrorist attacks in Sri-Lank".
Nonetheless, during the joint press conference, DG ISPR Major-Gen. Babar Iftikhar and Foreign Minister Shah Mahmood Qureshi, undoubtedly, proved Indian state-sponsored terrorism through the dossier.
Sajjad Shaukat writes on international affairs and is author of the book: US vs Islamic Militants, Invisible Balance of Power: Dangerous Shift in International Relations
Email: sajjad_logic@yahoo.com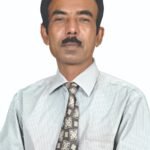 ATTENTION READERS
We See The World From All Sides and Want YOU To Be Fully Informed
In fact, intentional disinformation is a disgraceful scourge in media today. So to assuage any possible errant incorrect information posted herein, we strongly encourage you to seek corroboration from other non-VT sources before forming an educated opinion.
About VT
-
Policies & Disclosures
-
Comment Policy
Due to the nature of uncensored content posted by VT's fully independent international writers, VT cannot guarantee absolute validity. All content is owned by the author exclusively. Expressed opinions are NOT necessarily the views of VT, other authors, affiliates, advertisers, sponsors, partners, or technicians. Some content may be satirical in nature. All images are the full responsibility of the article author and NOT VT.