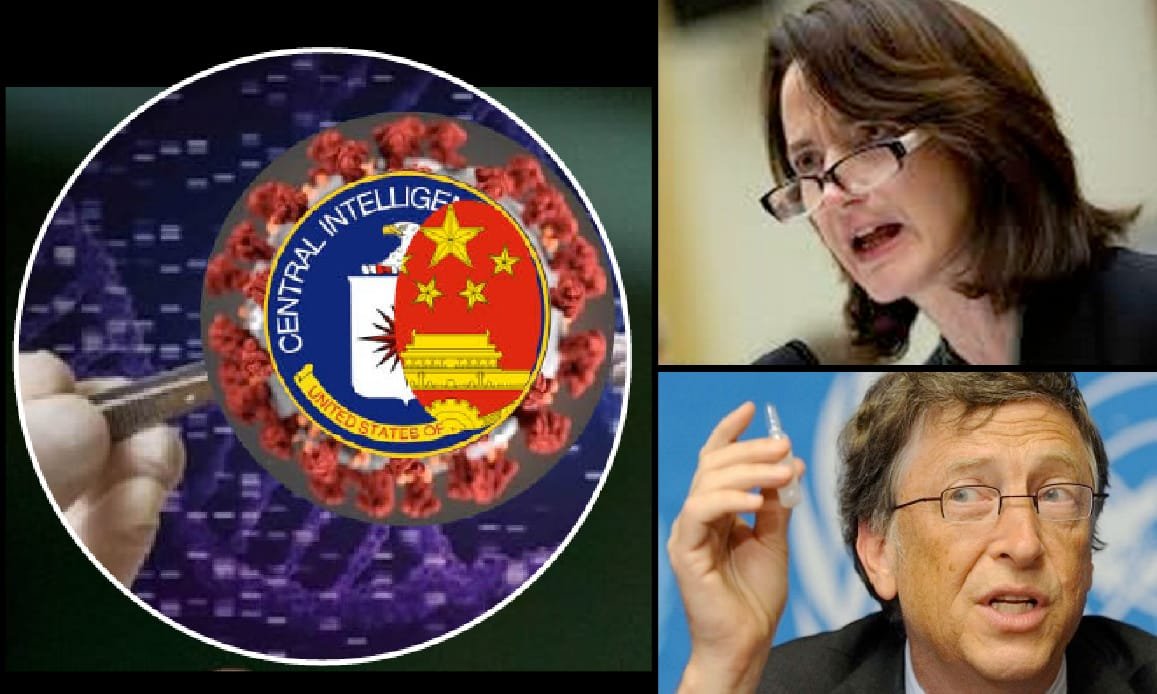 by Fabio Giuseppe Carlo Carisio for VT Italy
Versione originale in Italiano
First posted on October, 31,2020
For the umpteenth time in the course of our WuhanGates dossier focused on the SARS-CoV-2 virus built in the laboratory in "a deal between China and the US", as claimed by the French virologist Luc Montagnier.
He is a Nobel Prize for Medicine recipient and former department head of Shanghai Jiao Tong University, disturbing clues emerge about the role of members of the American Democratic Party in a pandemic, "planned for decades by Anthony Fauci and Bill Gates" according to lawyer Robert F. Kennedy, nephew of the assassinated president JFK.
In fact, last summer, Barack Obama's white lady of National Security, an expert in military missions with drones but above all in biological weapons, joined the team of Joe Biden who will have to revolutionize US intelligence if the democratic candidate succeeds to win the race in the White House against outgoing President Donald Trump, supported by a part of the Republicans but above all by the Americans who know the danger of the Deep State against which he has been fighting since his inauguration (as shamelessly admitted by a former CIA director on the case UkraineGate).
WUHAN-GATES – 21. "Pandemic Planned for Decades". Kennedy blames Fauci & Gates. Terrible Plot in 30 Investigations' summary. Pope against Big Pharma's Affairs
Lawyer Avril Haines, who grew up in the Dem judicial "nursery" and then became first deputy director of the Central Intelligence Agency (2013-2015) and then elevated to deputy national security adviser to the White House (2015-2017), is working behind the scenes to Biden despite his co-optation by some fronds of the progressives themselves for some contradictory positions on the always hot issues in Washington of torture against prisoners of war and the persecution of immigrants from Latin America but above all for his embarrassing proximity to authoritative figures in Trump's own entourage.
These contradictions, however, appear such only in the short-sighted eyes of those who are not experts in geopolitics. Those who are well aware of the role of the so-called Deep International State, the occult potentate of veteran Masonic politicians, of shady businessmen largely Zionists, of officials and military of the secret services, knows very well that it is absolutely transversal to the bipolar political system Democrats-Republicans as confirmed by the fact that George Bush jr. has already made its emblematic endorsement in Biden along with a slice of the same GOP (Grand Old Party) that only the election results will tell how thick it really is …
UKRAINEGATE, CIA-DEEP STATE'S PLOT AGAINST TRUMP with two whistleblowers and Italian ties
Mrs Haines is therefore the new Matha Hari in a perfect suit to represent the link between Biden and the Deep State (or NWO) precisely by virtue of her long experience in the military, espionage but also academic fields. It is no coincidence that she was therefore chosen by the prestigious Johns Hopkins Center for Health Security of the Johns Hopkins Bloomberg School of Public Health in Baltimore (Maryland), also her hometown, as a prominent protagonist at the famous Event 201 drills held in mid-October 2019 in New York to simulate a Coronavirus pandemic in terrifyingly suspicious times.
That summit, also capable of predicting the delay in the arrival of vaccines but the useful support in the treatment of an antiviral as it really happened with Remdesivir (definitively approved in recent days by the Food & Drug Administration as an effective therapy against Covid-19) , was financed by the Bill & Melinda Gates Foundation of the two famous billionaires also known for their fundamental role as donors of the Dems and in particular of the former president Barack Obama of which the current candidate Biden was deputy.
HAINES AND BIDEN PROPHECIES ON THE PANDEMIC
Obama on Sunday 25 October invited voters to support the Democratic candidate Biden, sharing a tweet that his former vice-president published on 25 October 2019, in which he warned that President Trump was not prepared to face a pandemic.
The Hill reported it, reporting the full tweet: "We are not prepared for a pandemic. Trump reversed the progress President Obama and I have made in strengthening global health security. We need leadership that enjoys public confidence, is focused on real threats and mobilizes the world to stop epidemics before they reach our shores".
CoronaVirus BioWeapon – 6. Prophecy on Pandemic and NWO by Obama-Biden CIA's Queen
Biden's comment was inspired by an article published the previous day by the Washington Post, which reported the Global Health Security Index report, "the first comprehensive assessment of global health capabilities", which indicated that 195 countries in the world were unprepared to face a "Global catastrophic biological event".
"The Index, wrote the Washington Post, is" a project of the Nuclear Threat Initiative (NTI), a non-profit organization based in Washington, and of the Johns Hopkins Center for Health Security "- quotes the Italian blog Piccole Note republished by the Milanese newspaper Il Giornale – The Nuclear Threat Initiative was founded by Democratic Senator Sam Nunn and CNN founder Ted Turner; of the Johns Hopkins Center we have dealt with in previous notes regarding some anti-pandemic military exercises that took place in 2019 in the United States of America, before the emergence of Covid-19 ".
WUHAN-GATES – 5. FDA ok to GILEAD Antiviral: Gambles thanks to WHO, Chinese Lab & Soros. Bio-Weapons' Killer Tests with CIA & Pentagon
However, the story lacks a fundamental link: that of the lawyer Dem Avril Haines who is responsible for the bio-weapons sector on the NTI board. In 2013, when Haines became deputy director of the CIA, the Obama administration brought the Richiard Lugar Center, one of the Pentagon's most advanced and secretive biological laboratories, coordinated through the Defense Threat Reduction Agency (DTRA), into operation near Tbilisi, Georgia. and the CIA itself, where the pharmaceutical multinational Gilead (producer of the miraculous Remdesivir) carried out clinical tests that proved lethal to 72 human guinea pigs in a few months.
So much so as to induce Russia to launch accusations for military bacteriological experiments never subject to investigations also for the influential role of President Gilead Donald Henry Rumsfeld, Secretary of the Defense Department in two terms.
WUHAN-GATES 19 – SARS-2 Bio-Weapon to Vaccinate All against AIDS. Bill Gates supports Vaccines & Gay Pride. Military Tests on HIV-Coronavirus
The Georgian project, launched after the Rose Revolution openly financed by Soros, was born after the visit of the late Republican Senator Lugar, president for the Disarmament Commission in the former Soviet Union countries, accompanied by his Democrat colleague Obama who carried out the project once you get to the White House.
In 2014 Obama made a moratorium to block funding for dual use vaccine-bioweapon research due to the very dangerous practice of Function Gain, the GOF process that allows the enhancement in the laboratory of a pathogen, as would have happened for the SARS virus. Cov-2 infected with HIV, according to bio-engineer Pierre Bicage, former NATO consultant Pierre Bricage.
WUHAN-GATES – 4. "Covid-19 manipulated, CHINA-US Hidden Affair". Class-Action for Bio-Weapon in Texas
For the umpteenth curious coincidence, six experiments on the SARS virus (2003 strain isolated from bats in the Wuhan Institute of Virlogy) conducted between the USA and China as part of the PREDICT-2 project obtained a derogation from the moratorium thanks to funding from USAID, a government agency tool of the CIA, Gates Foundation and EcoHealthAlliance of New York.
The latter is an initiative to promote vaccine research that sees as partners the two American universities Columbia and John Hopkins, with which former CIA deputy director Avril Haines collaborates, but also the big pharma Johnson & Johnson and a university of the Saudi Arabia, the financing nation of the global immunization project launched by Obama in 2014 with the Global Health Security Agenda (GHSA), but also a partner country of GlaxoSmithKleine, administered by a director of Microsoft Corporation, founded by Gates thanks to the investments of Warren Buffet, founder of the aforementioned Nuclear Threat Initiative.
GSK is the vaccine giant that has profited from the "pilot project" carried out by the Democratic Party in Italy with the Lorenzin Decree which made 10 school-age vaccines mandatory after the visit of plutarch George Soros, donors of the American Dems and investor in Gilead, to former Prime Minister Paolo Gentiloni (later appointed European Commissioner for Economic Affairs).
WUHAN-GATES – 12. MI6 British Intelligence former Head: "SARS-2 Built in Bio-Lab". Pics and Proofs of HIV Tests
It should not be forgotten that the first experiments on the 2003 SARS virus infected with HIV began in 2004 in the biosecurity laboratory in Wuhan (then Bsl 2 today Bsl 4) thanks to the financing of the Episars project of the European Commission chaired by Romano Prodi, future premier of the Party Democrat in Italy where years earlier his preface to a book by George Soros himself had aroused controversy.
According to former British MI6 counterintelligence director Richard Dearlove, the SARS-Cov-2 visur would have escaped – or deliberately released – from the CIna. A thesis also supported by whistleblower Li-Meng Yan, the Chinese virologist who fled to the United States of America and placed under protection by the FBI for having denounced the construction of the pathogen of the current pandemic in the Wuhan Insistute of Virology.
Joao's Mystery: AstraZeneca Covid-19 Vaccine's Volunteer died at 28yo in Brazil
To deny it, so far, only a study by John Hopkins University itself has tried, implicated for multiple connections with the pandemic announced by former CIA deputy director Avril Haines in 2018 during the Camdem conference in which it also evoked a new "world order" as the only solution to counter these threats from Coronavirus epidemics.
To combat Covid-19 infection, GSK, in collaboration with AstraZeneca in Italy and with Sanofi in Europe, is putting the vaccine already purchased by the European Union, despite some unforeseen events that occurred during the clinical trials of AstraZeneca and Johnson & Johnson.
POLEMIC DEM AGAINST HAINES
In late June, Biden's campaign announced that Haines, a lawyer who served as CIA deputy director from 2013 to 2015, will direct the foreign policy and national security aspects of a potential Biden transition team.
«To activists, security experts, congressional aides who are more left than liberal—as well as mainstream human rights campaigners and at least one ex-senator—Haines' elevation is worrisome or unacceptable – wrote the Daily Beast – She approved an "accountability board" that spared CIA personnel reprisal for spying on the Senate's torture investigators, and was part of the team that redacted their landmark report. After the administration ended, Haines supported Gina Haspel for CIA director, someone directly implicated in CIA torture, a decision that remains raw amongst progressive activists. Until late June, she consulted for the Trump-favorite data firm Palantir, which emerged from the CIA».
«"This is a pretty ominous signal about what is to come" in a Biden administration, said a Senate staffer who works on national security issues. "To have the deputy CIA director touted for her record in advancing human rights and respect for the rule of law I don't think can be adequately squared with not only her record but her deliberate choices of advocacy."  To Obama administration alumni who are more liberal than left, the antipathy for Haines is stunning. Haines was perhaps the leading voice inside the administration for restricting the drone campaign. She was "a voice of restraint on all counterterrorism issues," said Harold Koh, the former State Department legal adviser».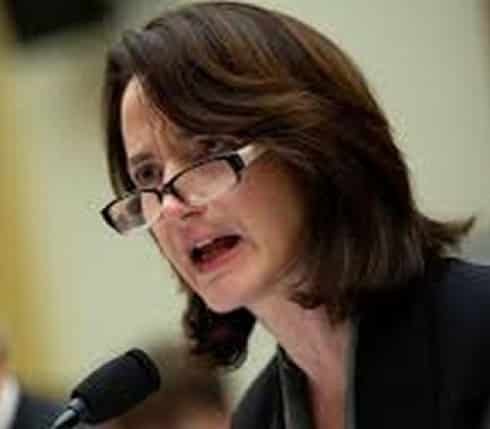 «In addition to her past national security work and impressive presence in the D.C. think tank world, Haines has in the past described herself as a former consultant for the controversial data-mining firm Palantir. Haines's biography page at the Brookings Institute, where she is listed as a nonresident senior fellow, boasted of this affiliation until at least last week, when it suddenly no longer appeared on the page – wrote The Intercept – The nature of the consulting work that Haines did for Palantir is not clear. As of press time, requests for comment to her, the Biden campaign, Palantir, and Brookings were not answered».
«Co-founded by a far-right, Trump-supporting tech billionaire, Palantir, whose business has benefited from a slew of government contracts, has been accused of aiding in the Trump administration's immigration detention programs in the U.S. andhelping the Trump administration build out its surveillance state – added Intercept – Palantir's information technology systems have given the Trump administration the ability to carry out mass deportations that have been tearing apart and terrorizing our immigrant communities," said Yasmine Taeb, senior policy counsel at Demand Progress, a group that marshals support for causes ranging from human rights to transparency».
However, company owner Peter Thiel recently distanced himself from Trump by arguing that he would no longer fund his re-election campaign, in perfect harmony with other Republican members of the Deep State.
DOSSIER ON ARTIFICIAL INTELLIGENCE FOR DEFENSE
Haines is not in Biden's inner circle of foreign policy, like former Deputy Secretary of State Tony Blinken; former Pentagon political official Brian McKeon; Jake Sullivan, Biden Vice President National Security Advisor; and Carlyn Reichel, his vice president's foreign policy speechwriter.
DailyBeast highlighted, however, attempting to detect the role played by Haines in the context of a strategic segment of Big Tech, especially in the military field: Artificial Intelligence. The former CIA deputy director, in fact, is part of WestExec Advisors, a think-tank of the Dem area that includes important national security personalities such as the two founders, Blinken himself and Michèle Flournoy, former Undersecretary of Defense for politics with Obama from 2009 to 2012.
After announcing in June his intention to suspend his activity for WestExec Advisors during the election campaign for Biden, in reality Haines has maintained strong ties that have materialized with the publication of a dossier on AI, developed together with Flournoy, which seems to indicate to the Pentagon the strategies to be pursued should the Democratic candidate succeed in being elected to the White House.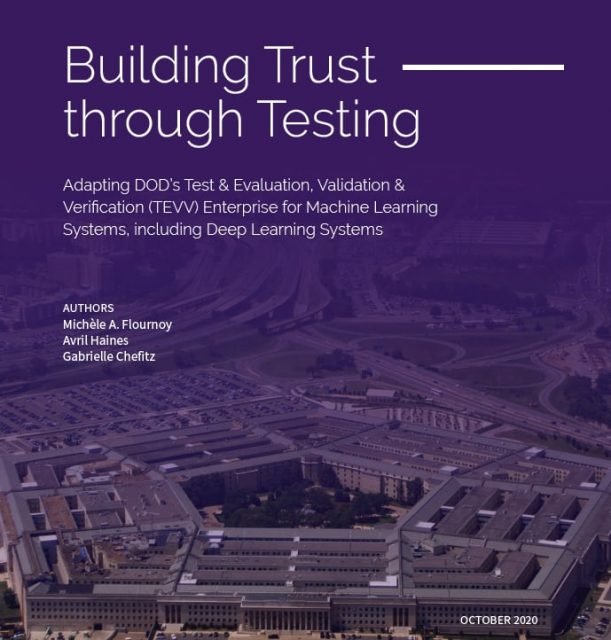 «This moment is taking place in the context of a technological revolution that exacerbates the challenges we face while simultaneously offering potential solutions, providing breakthroughs in climate, medicine, communications, transportation, intelligence, and many other fields. Many of these breakthroughs will come through the exploitation of artificial intelligence (AI) and its related technologies—chief among them machine learning (ML). These advances will likely shape the economic and military balance of power among nations and the future of work, wealth, and inequality within them» the two authors write in the introduction of the study called "Building Trust through Testing. Adapting DOD's Test & Evaluation, Validation & Verification (TEVV) Enterprise for Machine Learning Systems, including Deep Learning Systems".
A concrete example of AI use has come in recent weeks from the forum of the Italian news agency Ansa in relation to an innovative method of vocal diagnosis of Covid-19. Born from an idea of ​​Professor Giovanni Saggio, professor at the Department of Electronic Engineering of the University of Tor Vergata, VoiceWise is today the company protagonist of a clinical trial to diagnose and monitor the coronavirus infection activated at the Tor Vergata Polyclinic of Rome, the Technoscience Technological Park of Latina and the San Matteo Foundation Polyclinic of Pavia.
Italy-US Academic Virologist: "Stop to Pandemic's Terrorism. Covid-19 less Lethal. Lockdowns may destroy Economy"
The system involves the use of devices such as smartphones and tablets provided in support of the project by the Chinese manufacturer Huawei, which are used "for their ability to record audio properly and because it was not possible to bring to patients in isolation microphone and recorder we usually use, "explains Professor Saggio. The devices are delivered to volunteer (and anonymous) Covid-19 patients to record "their voice, coughs and everything the algorithm needs to be trained to identify the disease".
Obviously this can work if the algorithms are interpreted correctly but just like in the case of the controversial PCR buffer, of which we have highlighted the limits of diagnosis connected to countless variables capable of creating "false positives". Therefore, any error in setting the AI ​​or worse still its "manipulation" can be able to alter the results much more than traditional medical analyzes.
BIG TECH CONNECTIONS AND TRADING IN EUROPE
«Joseph R. Biden Jr. has been critical of Big Tech, admonishing Facebook for mishandling misinformation and saying internet companies should lose a central legal protection. But his campaign has quietly welcomed onto its staff and policy groups people who have worked with or for Silicon Valley giants, raising concerns among the industry's critics that the companies are seeking to co-opt a potential Bidenadministration». Thus began an article written by David McCabe and Kenneth P. Vogel in the New York Times in August.

«One of Mr. Biden's closest aides joined the campaign from Apple, while others held senior roles at firms that consulted for major tech companies. And a nearly 700-person volunteer group advising the campaign, the Innovation Policy Committee, includes at least eight people who work for Facebook, Amazon, Google and Apple, according to documents reviewed by The New York Times. Other committee members have close ties to the companies, including economists and lawyers who have advised them, and officials at think tanks funded by them».
CORONAVIRUS – 10. The Plot in 100 lines: from CIA Bio-Weapons to New World Order Prophecy
Here then returns the name of the white lady of 007: «Avril Haines, a former Obama national security and intelligence official who is helping to lead Mr. Biden's transition team, was a consultant for the data-mining company Palantir and WestExec Advisors, a firm that represented a major tech company it hasn't identified – wrote NYT – A WestExec co-founder and Obama State Department official, Antony J. Blinken, is running the Biden campaign's foreign policy operation. WestExec has worked with the philanthropy started by Eric Schmidt, the former Google chairman, and with Google's in-house incubation unit, Jigsaw. But Mr. Blinken and Ms. Haines did not participate in that work, according to the Biden campaign, which said both advisers stepped away from WestExec this month».
The dossier on Artificial Intelligence strategies for the Department of Defense, signed by Haines in October for WestExec, clearly denied these distances. From the curriculum of the former deputy director of the CIA, however, further elements emerge that project her relations in the financial field from the US to Europe and Italy. From his very long curriculum he appears to be a member of the Board of Directors of the Vodafone Foundation but also of the Member of the international advisory committee of Tikeau Investment Management. (read more…)
Fabio Giuseppe Carlo Carisio
© COPYRIGHT GOSPA NEWS
no reproduction without authorization – Versione originale in Italiano

---
MAIN SOURCES
GOSPA NEWS – WUHAN.GATES REPORTS
GOSPA NEWS – CORONA VIRUS DOSSIER
GOSPA NEWS – WEAPONS' LOBBY INVESTIGATIONS
PICCOLE NOTE – LA PROFEZIA DI BIDEN
THE HILL – BIDEN PROPHECY ON PANDEMIC
LUGAR NEWSLETTER – OBAMA E LUGAR IN UKRAINE
DAILY BEAST – DEMS AGAINST HAINES
THE INTERCEPT – PALANTIR ISSUE FOR HAINES
NEW YORK TIMES – BIG TECH AND BIDEN
WESTEXEC – AI DOSSIER BY HAINES
BEBEEZ – TIKEAU CAPITAL IN ITALIA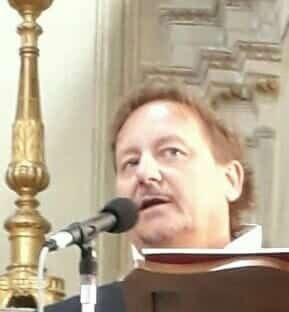 Fabio is Director and Editor of Gospa News; a Christian Information Journal.
Fabio Giuseppe Carlo Carisio, born on 24/2/1967 in Borgosesia, started working as a reporter when he was only 19 years old in the alpine area of Valsesia, Piedmont, his birth region in Italy. After studying literature and history at the Catholic University of the Sacred Heart in Milan, he became director of the local newspaper Notizia Oggi Vercelli and specialized in judicial reporting.
For about 15 years he is a correspondent from Northern Italy for the Italian newspapers Libero and Il Giornale, also writing important revelations on the Ustica massacre, a report on Freemasonry and organized crime.
With independent investigations, he collaborates with Carabinieri and Guardia di Finanza in important investigations that conclude with the arrest of Camorra entrepreneurs or corrupt politicians.
In July 2018 he found the counter-information web media Gospa News focused on geopolitics, terrorism, Middle East, and military intelligence.
His articles were published on many international media and website as SouthFront, Reseau International, Sputnik Italia, United Nation Association Westminster, Global Research, Kolozeg and more…
His investigations was quoted also by The Gateway Pundit, Tasnim and others
He worked for many years for the magazine Art & Wine as an art critic and curator.
ATTENTION READERS
We See The World From All Sides and Want YOU To Be Fully Informed
In fact, intentional disinformation is a disgraceful scourge in media today. So to assuage any possible errant incorrect information posted herein, we strongly encourage you to seek corroboration from other non-VT sources before forming an educated opinion.
About VT
-
Policies & Disclosures
-
Comment Policy
Due to the nature of uncensored content posted by VT's fully independent international writers, VT cannot guarantee absolute validity. All content is owned by the author exclusively. Expressed opinions are NOT necessarily the views of VT, other authors, affiliates, advertisers, sponsors, partners, or technicians. Some content may be satirical in nature. All images are the full responsibility of the article author and NOT VT.