As fun as it is to enjoy nicotine e-liquids as an adult, the same content is very dangerous when consumed or comes into contact with children. These young beings, especially toddlers, explore everywhere and eat or drink anything they come across. If you are a vaper and live with children or have children visiting your house, you need to take precautionary measures for their safety.
Just like you can't leave your prescriptions or any toxic products within reach of children, you shouldn't do it with the e-liquids. Nicotine is very harmful when misused, and you should be cautious at all times and get ready for emergencies.
Are E-Iiquids Harmful to Your Kids?
With cheap vape deals in the market, users can afford to own a collection of these products in the house. But this calls for extra caution. It's not uncommon to accidentally lose or misplace the e-juice only for your kids to find them.
Nicotine is one of the elements used to make e-liquids. This compound is poisonous and very dangerous, especially if swallowed or directly applied to the skin. It can cause nausea, seizures, heart attacks, and sometimes even death. As such, users need to practice caution when dealing with products containing nicotine.
How to Properly Handle E-Liquids
The U.S Food and Drug Administration set up the following guidelines to prevent unnecessary accidents due to nicotine consumption. Nicotine isn't dangerous to kids alone; your pets are not safe either, so users need to observe these precautionary measures for safety.
Use Lock if Need Be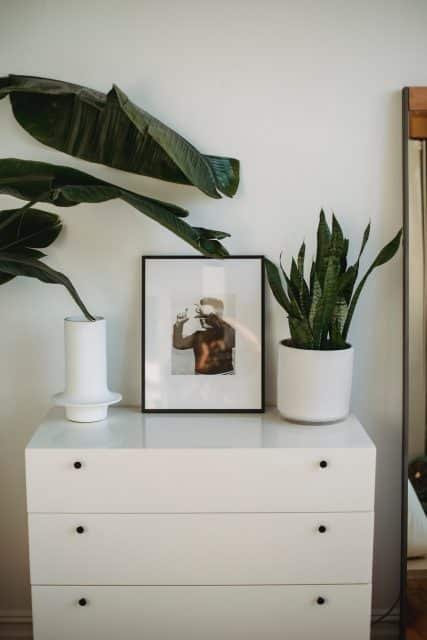 There is a reason most houses have lockable alcohol bars, lockable cabinets, or security safes inside. These facilities are set up to enhance privacy and security purposes, which is key when handling nicotine products. You need to ensure you store e-liquids in places where kids or pets cannot reach and ensure they are lockable. Every time after use, ensure you return the product and lock it.
Maintain Their Original Containers for Storage
It is very key and not just for kids, but also anyone patrolling your house will know that it is a container for an e-liquid. If you are dealing with kids of school-going age, you can talk with them and let them understand that only adults can handle the products. Make them understand the dangers of the products to kids their age so that they will avoid them. The use of original containers will also avoid mistaking the products for something else in the house.
Avoid Direct Contact with the E-Liquids
Nicotine, when exposed to the skin or swallowed, can be very dangerous. Users need to be extra cautious when handling their e-liquids. Users can avoid direct contact with this substance by practicing simple hygiene behaviors. You should ensure to immediately clean surfaces that get spills of the product and probably use disinfectants. Also, ensure you wash your hands after use before touching other things. It ensures pets and kids crawling around the house do not touch the product.
Properly Dispose of the E-Liquid Containers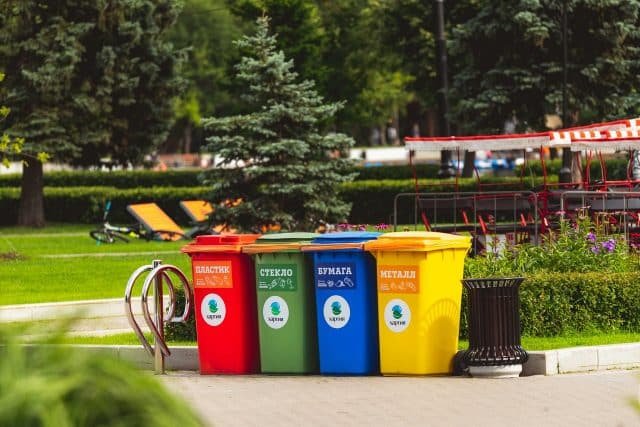 You should avoid carelessly throwing e-liquid containers in the bin. Kids are unpredictable and can end up in any corner of the house. It would not be surprising to find them searching through the bin and eating or licking anything they find.
It's advisable to properly wrap the e-liquid containers before throwing them in the bin. You can also use absorbing materials for the disposal of the e-liquids. Better still, you can have a separate bin for disposing of such containers and keep it outside or far from the reach of your young ones.
What to do In case of an Emergency
As a parent who vapes, you should have emergency contacts for your area's poison control department. If that is not possible or they are far from where you live, try and have another emergency team's contact.
In case your child consumes the nicotine products, immediately call for help. Even if you suspect they might have taken it, you're better off reaching for help than wait until the situation is out of control.
Final Thoughts
Having kids in the house should not hinder you from having a little fun with your e-liquids but instead calls for more caution. Like you cannot keep your alcohol within reach of young children, do the same with these nicotine products. In case you have visitors who are users of the e-liquids, it would be good to inform them of the safety measures.
There's no doubt that dealing with young kids or pets with dangerous substances in the house is a bit of a challenge. However, it's not something you cant manage. If you follow these tips, you can be sure to enjoy your vaping experience while keeping everyone at home safe.
References
https://www.cdc.gov/tobacco/basic_information/e-cigarettes/Quick-Facts-on-the-Risks-of-E-cigarettes-for-Kids-Teens-and-Young-Adults.html
https://www.fda.gov/consumers/consumer-updates/do-you-vape-see-these-tips-how-keep-e-liquids-away-children
https://www.fda.gov/tobacco-products/products-ingredients-components/tips-safe-disposal-e-cigarettes-and-e-liquid-waste
ATTENTION READERS
We See The World From All Sides and Want YOU To Be Fully Informed
In fact, intentional disinformation is a disgraceful scourge in media today. So to assuage any possible errant incorrect information posted herein, we strongly encourage you to seek corroboration from other non-VT sources before forming an educated opinion.
About VT
-
Policies & Disclosures
-
Comment Policy
Due to the nature of uncensored content posted by VT's fully independent international writers, VT cannot guarantee absolute validity. All content is owned by the author exclusively. Expressed opinions are NOT necessarily the views of VT, other authors, affiliates, advertisers, sponsors, partners, or technicians. Some content may be satirical in nature. All images are the full responsibility of the article author and NOT VT.