By Sajjad Shaukat Pak VT
Once, Abraham Lincoln said: "You can fool all the people some of the time, and some of the people all the time, but you cannot fool all the people all the time."
It is quite true in case of the Indian fanatic Prime Minister Narendra Modi-the leader of the extremist ruling party BJP.
In this regard, Modi-led government unilaterally abrogated the special status of the disputed territory of the Indian Illegally Occupied Jammu and Kashmir (IIOJK) on August 5, 2019 when Indian Parliament revoked articles 35A and 370 of the Constitution. The act split the IIOJK into two territories to be ruled directly by New Delhi. The purpose was to turn Muslim majority into minority.
Indian other moves such as amendment of the law, allowing Indian citizens to buy land in the IIOJK and issuance of domicile certificates to more than 600000 non-Kashmiris were part of the same scheme.
And more than 18 months have passed. But, India has continued lockdown in the IIOJK. New Delhi has deployed more than 900,000 military troops who have martyred thousands of the innocent Kashmiris through brutal tactics-fake encounters in wake of closure of mosques, basic necessitates of life, medicines for the patients and even for coronavirus-affected persons—the use of pellet guns and phosphorus bombs.
Indian rulers are also escalating tensions with Pakistan to divert attention from the drastic situation of the Indian Occupied Kashmir (IOK) and its other internal issues—have continued shelling inside Pakistani side of Kashmir by violating the ceasefire agreement.
Very tragedy of the Kashmiris had started after 1947 when they were denied their genuine right of self-determination which was recognized by the UN resolutions. On February 5, 1964, India backed out of its promise of holding plebiscite in accordance with the UN Security Council's resolution of April 21, 1948. Instead, in March 1965, the Indian Parliament passed a bill, declaring Kashmir an integral part of the Indian union.
Since 1989, Kashmiris have already been enduring various forms of state terrorism; no Indian soldier has ever been taken to task. Hence, since the military clampdown started, Indian armed forces accelerated the employment of cruel tactics. Almost, 100,000 Kashmiris have died in the past 30 years.
Despite ban on journalists' entry in the IOK, some reports and images are appearing in the world and the social media, which show extrajudicial killings of the innocent people by the ruthless Indian forces.
This dreadful practice could be judged from the martyrdom of a 65 years old person Bashir Ahmed Khan on July 1, last year, who was dragged out of his car and shot dead by paramilitary troopers in Sopore, Srinagar. His three-year-old toddler grandson, who was travelling with him, was later pictured sitting on his chest.
Amnesty International said: "It is a breach of the best interests of the child principle as required to be the basis of any action by authorities under the Convention on the Rights of the Child, to which India is a state party."
The UNO stated: "Whosoever responsible for the killing in Sopore, has to be made to account for it."
However, this merciless event displays that New Delhi does not have any qualms about murdering any Kashmiri civilian.
Taking cognizance of the Kashmiris' plight, UN human rights experts on August 4, 2020 called on India and the international community to take urgent action to address the "alarming" human rights situation in Jammu and Kashmir—"to investigate all cases of human rights violations, including extrajudicial killings, enforced disappearances, torture and arbitrary detentions."
Amnesty International said last year that it is "stopping its work in India because the government has frozen its bank accounts for highlighting rights violations in Jammu and Kashmir…the government had sought to punish it for that".
In the recent past, the UN Security Council in its meetings has thrice reiterated that the Kashmir issue requires to be settled according to the related Security Council resolutions.
Recently, several British parliamentarians strongly agreed with Pakistan's positions on the Modi government's brutal treatment of the residents of the Indian occupied territory and gross human rights violations.
The European Parliament has repeatedly indicated that the people of Indian Occupied Jammu and Kashmir had been subject to intolerable suppression of their freedom and fundamental rights.
In a latest statement, UN Secretary-General Antonio Guterres who urged the resolution of Kashmir dispute in accordance with the UN resolutions, warned that "any military confrontation between two nuclear powers-Pakistan and India would be a disaster for both countries and the whole world. He added: "his good offices are always available for mediation."
As part of Islamabad's diplomatic efforts, New York State Assembly had passed a resolution on February 3, this year to observe February 5, 2021-Kashmir Solidarity Day as "Kashmir-American Day". The day was observed to express wholehearted support of the Pakistani nation to the just struggle of Kashmiri people for their inalienable right to self-determination under the UN resolutions.
Moreover, Indian fake news and websites on social media against Pakistan and IOK has come to the limelight of global media. In the recent revelations, the EU DisinfoLab disclosed the leaked WhatsApp chats of Indian Channel Republic TV Arnab Goswami who exposed the sinister designs of the Modi's government to blame Pakistan for the false Pulwama attack, followed by a failed air strike on Balakot in 2019.
Now, Indian perennial state terrorism and lockdown in the IIOJK is not internal issue of New Delhi, as it is on international radar.
Sajjad Shaukat writes on international affairs and is author of the book: US vs Islamic Militants, Invisible Balance of Power: Dangerous Shift in International Relations
Email: sajjad_logic@yahoo.com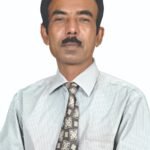 ATTENTION READERS
We See The World From All Sides and Want YOU To Be Fully Informed
In fact, intentional disinformation is a disgraceful scourge in media today. So to assuage any possible errant incorrect information posted herein, we strongly encourage you to seek corroboration from other non-VT sources before forming an educated opinion.
About VT
-
Policies & Disclosures
-
Comment Policy
Due to the nature of uncensored content posted by VT's fully independent international writers, VT cannot guarantee absolute validity. All content is owned by the author exclusively. Expressed opinions are NOT necessarily the views of VT, other authors, affiliates, advertisers, sponsors, partners, or technicians. Some content may be satirical in nature. All images are the full responsibility of the article author and NOT VT.