Dictator Joseph Biden, sadly, is in full control in Washington, backed by the Pentagon and the Supreme Court. As I have observed many times it is the duty of an intelligence analyst to be objective. There's no point in doing what CIA and the Joint Intelligence Committee do and politicizing the intelligence. The Biden regime has already started to dismantle the Second Amendment, although it won't find the going easy.
I'm aware of course that some folk are saying that Biden isn't Biden, but an impostor. Since the current occupant of the White House is able to string two sentences together I can quite see why many think that he couldn't possibly be a former Senator. His eyes also seem a bit different, but the days of doppelgangers have just about gone, thanks to facial recognition technology.
They were last used successfully by our community partner Adolf Hitler. It looks like at least two doppelgangers were sent down to South America, complete of course with Hitler moustaches. The real item was hiding away in Austria, minus the moustache of course. (Think about it – you're Adolf Hitler, you've just come second in World War II, you're even more unpopular than Joseph Biden is in Texas and you've gone into hiding – what's the first thing you would do?)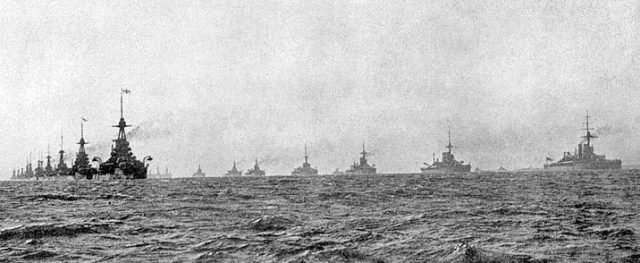 The Supreme Court
The Supremes have surrendered as completely as France in 1940. Chief Justice, or if you prefer Befehlshaber der Gerichtshof, John 'von' Roberts has been about as useful as balls on a mermaid, no offense intended. The one exception has been that nice man Justice Thomas, the brains of the court. His dissent in the Pennsylvania cases (cases 20-542 and 20-574) repays reading.
As the learned Justice rightly recognises with respect, free and fair elections are at the foundation of a democratic society. The coup in November violated the rights of American citizens to elect their President. It's not just that millions of people who allegedly voted for Biden did not – in many cases they actually voted for Donald Trump, but their votes were counted for Biden.
I'm not saying that all is lost, merely that November's coup has been a success, at least in the short term. It's a bit too early for the Jerries to start crowing, however. These are the guys after all who thought they'd won the Battle of Jutland! (You don't win battles by running away.) The coup was a sign of panic. Jerry may yet find that his rebranding exercise has not been as successful as Kentucky Fried Chicken's move to become KFC, with no more Colonel Sanders.
A new party?
Nothing would suit Germany, China and the Democrats more than to have the Republican Party split. Setting up a new party would simply let the Democrats through the middle. Donald Trump, with respect, is following the right strategy, attacking RINOs like Mitch McConnell. Clearing the RINOs out is the priority, not setting up a third party.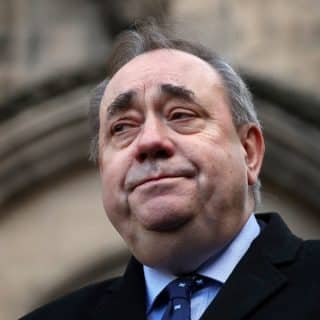 The Scotch Nats may be about to discover the dangers of splitting. The ding-dong between Alex Salmond and Nicola Sturgeon is coming nicely to the boil, with accusations flying back and forth. Just to recap, the SNP tried to get Alex Salmond banged up in prison on false sex charges.
He was very properly acquitted and is now out for revenge.
Scotland is being run like a banana republic, indeed the only thing missing at the moment is the bananas. As I have observed before the Piper Alpha scandal has yet to break. False sex charges are bad enough. Covering up mass murder is a lot worse.
The vaccine
Her Majesty the Queen got it right this week with respect on getting the jab. It's not just about keeping yourself healthy but of thinking about other people. Ignore the idiots on social media – the vaccines are safe, and a lot better than the alternative. I experienced mild side-effects from my first jab, but they only lasted a day or two. I still have only one head.
The Chinese attempt to defeat Western vaccines by developing new strains has failed so far. The MSM seem to think that the virus has a brain and has worked out that we've developed vaccine, presumably because it watches Fox News. No. New strains are emerging because the Chinese are modifying their bioweapon in order to defeat our countermeasures.
The time for appeasing China is over. It's not just China that we're appeasing of course, but Germany. Covid-19 is a descendant of Spanish Flu. We confirmed after the Iraq War that Spanish Flu was a bioweapon. (Saddam had armed himself with it.) The murder of between 50 and 100 million people after Germany's military defeat in 1918 was the greatest crime in history – it was the Holocaust times ten.
Protecting Germany from the repercussions should not be a priority. Of course the MSM are still laboring under the delusion that German intelligence was shut down in 1918. It just went underground, with Ludendorff still in charge. One of his Austrian officers was a certain A. Hitler, of whom more would be heard.
In going underground himself in 1945 Hitler was simply using skills he had acquired before, during and after World War I. Even though he was a politician he wasn't completely stupid. One of these fine days Jerry will finally allow us to see the works Hitler painted between 1945 and 1950. He enjoyed painting. No longer being able to occupy his time by invading Poland it is inconceivable to me that he did not break out his paint and brushes.
Koji and Gustav
I feel some sympathy for Ryan Fischer, Lady Gaga's dog-walker. He gets shot in the chest (ouch!) and all anybody's worried about are the poor little pooches! I'm glad he's OK, or at any rate as OK as anyone can be after getting shot in the chest.
Thankfully the evil dog-nappers, almost certainly Democrats, let the dogs go. Hopefully the dog-nappers will be brought to justice. Since only kidnapping people is a federal crime, not dogs, the FBI are not leading the hunt, thankfully. This means that there is a good chance the Bad Guys (the dog-nappers, not the FBI) will be caught. They deserve to go away for a long time.
Ronald Pickup (1940-2021)
The accomplished actor Ronald Pickup sadly passed last week. He first appeared on television as long ago as 1964 in an episode of Dr Who. He was a suitably sinister Archbishop of Canterbury in one of his final roles, in The Crown, on Netflix.
Amongst his other roles he played the eponymous mad German scientist in Einstein. He achieved worldwide fame in 2012 in The Best Exotic Marigold Hotel and its sequel, The Second Best Exotic Marigold Hotel. I thought he played the shifty appeaser Neville Chamberlain rather well in The Darkest Hour. (Chamberlain of course would be all for keeping quiet about China's role in developing Covid.)
A familiar face on the stage, the small screen and the silver screen, he will be missed.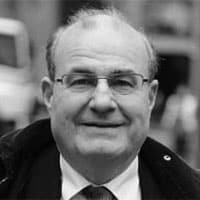 Michael Shrimpton was a barrister from his call to the Bar in London in 1983 until being disbarred in 2019 over a fraudulently obtained conviction. He is a specialist in National Security and Constitutional Law, Strategic Intelligence and Counter-terrorism. He is a former Adjunct Professor of Intelligence Studies at the American Military University.
Read Articles from Michael Shrimpton;
ATTENTION READERS
We See The World From All Sides and Want YOU To Be Fully Informed
In fact, intentional disinformation is a disgraceful scourge in media today. So to assuage any possible errant incorrect information posted herein, we strongly encourage you to seek corroboration from other non-VT sources before forming an educated opinion.
About VT
-
Policies & Disclosures
-
Comment Policy
Due to the nature of uncensored content posted by VT's fully independent international writers, VT cannot guarantee absolute validity. All content is owned by the author exclusively. Expressed opinions are NOT necessarily the views of VT, other authors, affiliates, advertisers, sponsors, partners, or technicians. Some content may be satirical in nature. All images are the full responsibility of the article author and NOT VT.