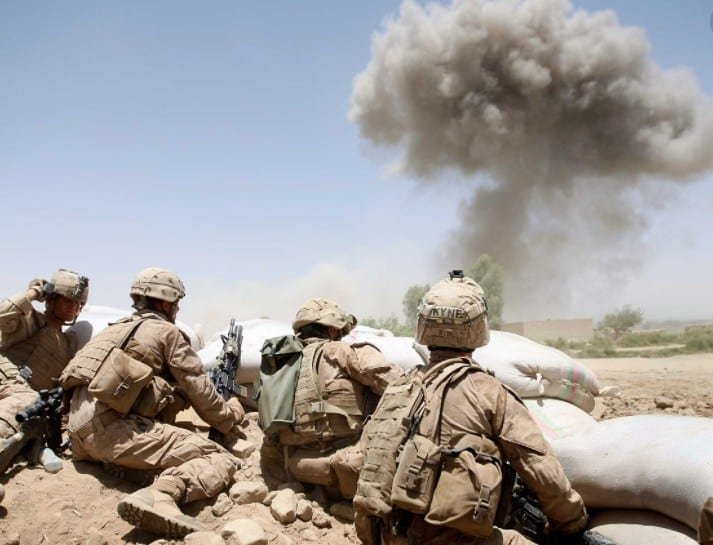 By Sajjad Shaukat Pak VT
After the end of the Cold War, America left both Pakistan and Afghanistan to face the fallout of the Afghan war 1.
As a consequence, civil war and instability in Afghanistan had implications on Pakistan which faced numerous problems such as Afghan refugees, criminals, drug traders, supply of weapons, drone attacks, terrorists' attacks, sectarianism, Kalashnikov culture etc.
Taking cognizance of these negative factors Islamabad is making strenuous efforts for peace and stability in Afghanistan.
During his visit to Kabul on November 19, last year, Prime Minister Imran Khan focused on deepening of bilateral ties and intra-Afghan peace process. He assured the Afghan government of Pakistan's unflinching cooperation to end violence in Afghanistan, leading to a ceasefire. He elaborated that Pakistan was most concerned about the fallout of situation in its own tribal areas by adding that peace and connectivity was the best way to ensure prosperity of Pakistan, Afghanistan including the entire region.
Both PM Khan and Afghan President Ashraf Ghani agreed to accelerate their joint efforts to reduce spate of terrorist incidents in Afghanistan through close coordination.
Since the US Special Representative for Afghan Reconciliation Ambassador Zalmay Khalilzad started his efforts to convince the Taliban to have direct talks with the US, he admitted that Pakistan have been playing a major role, as Islamabad succeeded in bringing the Taliban to the negotiating Table. Zalmay Khalilzad who, repeatedly, visited Pakistan and met country's civil and military leadership also acknowledged Pakistan's key role which resulted into the US and the Taliban agreement in Doha-the capital of Qatar on February 29, last year.
The then US Secretary of State Mike Pompeo had, especially, thanked Pakistan for efforts in helping reach the historical agreement.
In the agreement, it is committed that working with other NATO allies to proportionally reduce the number of coalition forces, America would withdraw all forces from Afghanistan in 14 months.
But, the US former President Donald Trump had surprisingly announced on October 7, last year that all US troops in Afghanistan could be home by Christmas.
While, American new President Joe Biden is reviewing his predecessor's 2020 deal with the Taliban, which includes a May 1 deadline for a final US troop withdrawal. In Washington, calls are mounting for the US to delay the final exit or renegotiate the deal to allow the presence of a smaller, intelligence-based American force.
In this respect, after chairing a meeting of NATO defense ministers, including new US Defense Secretary Lloyd Austin in Brussels, on February 18, this year, NATO Secretary-General Jens Stoltenberg said, "Taliban has to negotiate in good faith…has to stop supporting international terrorist groups like Al Qaeda…violence is also spiking and culprits include the Taliban, the Islamic State group, warlords and criminal gangs. NATO has just 10,000 troops in the war-ravaged country, helping to train and advise the Afghan security forces… None of the 30 NATO member governments has argued that security conditions are right for a withdrawal, and many allies would probably support a longer stay if the U.S. requires it…the focus now is how we can support the peace talks[in Qatar]."
Last month, Pentagon also clarified that the Biden administration would not commit to a full drawdown of troops from Afghanistan by May because the Taliban have not honored the commitments they made in their deal with the United States.
President Biden's newly appointed national security adviser, Jake Sullivan who spoke with his Afghan counterpart Hamdullah Mohib in January, this year also made clear "the United States' intention to review" the deal.
Meanwhile, deadly attacks and high-profile assassinations have increased in recent months, particularly in Kabul where several journalists, activists, judges and politicians have been murdered in brazen attacks.
The Taliban who denied any link with Al Qaeda have also denied responsibility for these killings, but Afghan and US officials have blamed the group for the assassinations.
Although the Taliban stopped attacks on international forces as part of the historic agreement, it has continued to fight the Afghan government in retaliation of the US-led air strikes against Taliban fighters. Taliban spokesman Qari Muhammad Yousuf Ahmadi stated that American forces in various forms by carrying out excessive air strikes have violated the Doha agreement.
The Taliban had also demanded that thousands of their men be released in a prisoner swap.
Direct talks then began in Doha in September 2020, but a major breakthrough has still not been reached.
In a recent statement, the Taliban said that if the deal "is abrogated, it would lead to a major war, the responsibility of which shall fall squarely on the shoulders of America."
Besides, Zalmay Khalilzad had remarked that the Taliban would not accept a permanent truce until a political deal was reached with the Afghan government.
Foreign media reported on March 7, this year that Zalmay Khalilzad recently met with the Taliban leader Abdul Ghani Baradar in Qatar, held talks with Afghan leaders in Kabul, including President Ashraf Ghani and Abdullah Abdullah-former Chief Executive and Chairperson of Afghanistan's High Council for National Reconciliation, who oversees the government's talks with the insurgents in Qatar, as part of efforts to intensify—to revive a peace process faced with mounting violence and a US troop withdrawal deadline.
It is mentionable that Dr. Abdullah Abdullah visited Pakistan on September 28, 2020. In the joint conference with Foreign Minister Shah Mahmood Qureshi, he stated that Afghanistan would never "allow its soil to be used by extremist forces, posing a threat to any other nation" and favoured the start of intra-Afghan talks.
However, this statement was Abdullah's double game. For example, ignoring the fact that India is destabilising Afghanistan and Pakistan, during his trip to New Delhi, he stated on October 10 last year that in the meeting with PM Modi, he discussed Kabul's talks with Taliban and emphasised India's role in the process.
Similarly, on Indian secret direction, in the recent past, President Ghani accused Pakistan for terror attacks in Afghanistan.
In fact, New Delhi and Afghan rulers who are creating obstacles in the Afghan reconciliation plan are manipulating the dual policy of America against Pakistan, China, Russia and Iran.
In this context, the then NATO commander, Gen. McChrystal had pointed out: "Indian political and economic influence is increasing in Afghanistan…is likely to exacerbate regional tensions."
Besides, the US-Taliban peace deal is likely to render Indian proxy support against Pakistan ineffective. It will suit Indian designs, if Afghanistan does not move towards peace and keeps simmering.
In this connection, in November, last year at a joint press conference and a joint press briefing, Director General of Inter-Services Public Relations (ISPR) Major-General Babar Iftikhar and Foreign Minister Shah Mahmood Qureshi unveiled a dossier containing "irrefutable evidence" of India's sponsorship of terrorism in Pakistan. They revealed: "Indian embassy and consulates in Afghanistan have become a hub of terror sponsorship against Pakistan…An amount of US$5 million has been given to the Balochistan Liberation Army and the Balochistan Liberation Front…India raised a 700-strong militia to sabotage CPEC [China-Pakistan Economic Corridor]…We have apprehended a RAW-sponsored sleeper cell in Karachi, which wants to create unrest in the country…India united Tehreek-e-Taliban Pakistan [TTP] with banned dissident [Terror] organizations…Indian intelligence agencies are also trying to establish Daesh-e-Pakistan…has recently shifted 30 terrorists of Daesh to Pakistan."
In the recent statements, Prime Minister Imran Khan and DG of the ISPR Maj-Gen. Babar Iftikhar also pointed out these facts.
And Pakistan's Ambassador to the UN Munir Akram handed over the dossier to the UN Secretary General Antonio Guterres on India's campaign to promote terrorism in Pakistan and the entire region.
In its 27th report, dated February 3, 2021, the UN Security Council's monitoring team for tracking terrorist groups verified Pakistan's dossier, while acknowledging Pakistan's efforts in arresting individuals engaging in terrorism financing and noting the threat from the TTP—the reunification of splinter groups [of TTP] in Afghanistan, which enhanced the threat of terrorism not only to Pakistan but the entire region.
According to the UN report of July 26, 2020, "The banned Tehreek-e-Taliban Pakistan and its splinter group Jamaat-ul-Ahrar continue to target Pakistan from their bases in Afghanistan…the significant presence of ISIL-K (The Islamic State of Iraq and the Levant Khorasan) in Afghanistan", which the UN warns "now pursues a global agenda.
Reliable sources as mentioned in Pakistan's media on August 18, 2020 disclosed that Afghanistan-based TTP has merged with its splinter groups Jamat-ul-Ahrar and Hizb-ul-Ahrar in Afghanistan. Afghan intelligence agency National Directorate of Security (NDS) and RAW played a key role in their reunification. The agreement, reportedly, designated Mufti Noor Wali as the amir (Chief) of TTP, making him responsible for all planned terrorist activities inside Pakistan and Afghanistan, while simultaneously sabotaging efforts to restore peace and stability in Afghanistan.
RAW is also using terrorists of ISIS which claimed responsibility for a number of terrorism-related assaults and sectarian attacks in Pakistan and Afghanistan.
Pakistan shares common geographical, historical, religious and cultural bonds with Afghanistan. Hence, Islamabad cannot afford instability in Afghanistan, because Pak-Afghan stability is interrelated.
Even Chief of Army Staff General Qamar Javed Bajwa stated on January 15, 2020 that Pakistan will continue supporting the ongoing intra-Afghan dialogue as "peace in Afghanistan means peace in Pakistan."
Recently, Foreign Minister Qureshi repeatedly said. "The world is watching that India is destroying the regional peace and playing its role as spoiler in Afghan peace process."
So, Afghan people and the US-led Western major countries or NATO needs to be aware that Indian and Afghan rulers, who are playing double game, are the real spoilers of Afghan peace process.
Sajjad Shaukat writes on international affairs and is author of the book: US vs Islamic Militants, Invisible Balance of Power: Dangerous Shift in International Relations
Email: sajjad_logic@yahoo.com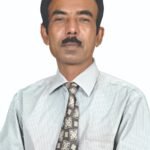 ATTENTION READERS
We See The World From All Sides and Want YOU To Be Fully Informed
In fact, intentional disinformation is a disgraceful scourge in media today. So to assuage any possible errant incorrect information posted herein, we strongly encourage you to seek corroboration from other non-VT sources before forming an educated opinion.
About VT
-
Policies & Disclosures
-
Comment Policy
Due to the nature of uncensored content posted by VT's fully independent international writers, VT cannot guarantee absolute validity. All content is owned by the author exclusively. Expressed opinions are NOT necessarily the views of VT, other authors, affiliates, advertisers, sponsors, partners, or technicians. Some content may be satirical in nature. All images are the full responsibility of the article author and NOT VT.