Excitement in the UK is building! A few Scots are miserable of course, mostly in the SNP, but then the SNP are a miserable lot at the best of times, no offense intended. My prediction is that Sunday night's Euro 2020 final between England (the Good Guys) and Italy (the Bad Guys) will see a reprise of the score at the Battle of Matapan, in other words three-nil to the Good Guys.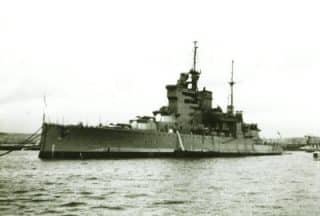 As many readers will know, VT readers being a well-informed lot on the whole, in late March 1941 Admiral Sir Andrew Cunningham's battle squadron annihilated an Italian heavy cruiser squadron off Cape Matapan. Three Eyetie cruisers were quite literally blown apart – Fiume, Pola and Zara. This was the action in which HRH Prince Philip manned a searchlight platform on the modernised battleship HMS Valiant.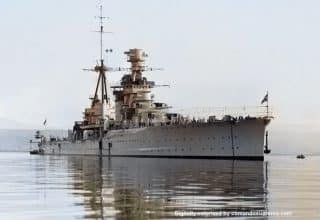 The action demonstrated the great power and efficacy of the British 15" 42 calibre Mark 1 gun. Although a bit long in the tooth by 1941 and theoretically short-ranged, the Mk 1 holds the record for the longest successful hit at sea in history, 26,000 yards, by HMS Warspite on Giulio Cesare, during the Battle of Calabria in 1940. The world's most powerful naval gun when introduced into service on the Queen Elizabeth class battleships in 1915, the Mk 1 proved to be both reliable and accurate.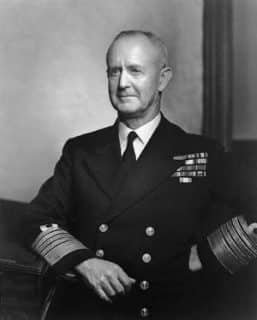 Famously, 'ABC' (Sir Andrew Cunningham) turned up with a suitcase at his golf club, making sure that he was observed by the Japanese consul. He then sneaked out the back to board his flagship, Warspite, before giving Johnny Eyetie what for. There had been nothing like it since Sir Francis Drake finished his game of bowls in Plymouth in 1588.
No one in England is expecting the Eyeties to play fair on Sunday night. Their soccer players dive faster than their submarines, no offense intended. No doubt they'll be doing a bit of ducking as well as diving. I expect that their strategy will be to try and injure either Harry Kane or Raheem Sterling when the ref isn't looking, but unlike in Abyssinia in '36 they won't be allowed to drop any poison gas bombs.
The Danes
In the events which happened Harry Kane's boys weren't quite able to match Lord Nelson's score at the Battle of Copenhagen. The final score was two-one, after a particularly fair decision by the Dutch referee to award a penalty to England in extra time, when the two sides were at one goal each. Possibly the ref was thanking us for that refit of the light cruiser HNLMS Jacob van Heemskerk. (As all ya'll will know she had escaped Jerry's clutches in 1940 before her design main battery of 5.9" guns could be fitted.)
The penalty decision will have sent a shockwave through Europe. In the bad old days the going rate for fixing a Euros match against England was a million euros, half upfront and half after the game, but I may have helped put a stop to that nonsense by trying to get a referee arrested at the Lichtenstein frontier when he turned up to collect his ill-gotten loot.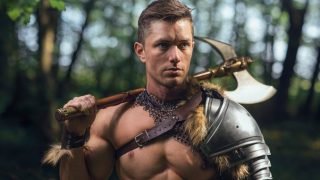 The Danes are quite cuddly really, now that they've given up raping and pillaging. Quite a few English villages were sacked in the bad old days, with the women and boys coming off worst. (All y'all would be surprised at how many gay Vikings there were.) For some odd reason the Danish captain wasn't called Canute. England and Denmark were of course united in the reign of King Canute, the first leader to resist flattery. (He'd have made a poor Member of Congress!)
The retreat from Afghanistan
It's not just the Danes who have been defeated this week. The Allies have just about completed handing Afghanistan back to the Taliban, who are eagerly filling the power vacuum left by the West's precipitate withdrawal.
After a brief moment of lucidity in the first second Bush Administration, if that makes sense, the West has gone back to the failed doctrine which resulted in 9/11, holding that terrorism is not a state-sponsored phenomenon. The Taliban of course are sponsored by the Islamic Republic of Pakistan and the People's Republic of China, with a little help from the DVD.
Given that they want Afghanistan to be a Chinese client state it's a bit rich of the Taliban, frankly, to be claiming that they're against foreign interference. The answer is to restore troop levels, give Terry Taliban a good hiding and permit hot pursuit into Pakistan.
Of course the Pakistanis might object to the deployment of British or American ground troops on their territory, but they should have thought about that before giving the Taliban houseroom. If their air force tried to intervene it could always be shot down.
In practice strategically sound thinking in Afghanistan will have to await the new British government which will inevitably follow revelation of the corrupt payments made to secure British acceptance to the one-sided Withdrawal and Trade and Cooperation agreements with the Evil Empire. Boris's strategic thinking, if thinking is not too strong a word with respect, is essentially along the same lines as Neville Chamberlain's at Munich.
Sadly you guys won't be joining us even if President Trump is restored to office. He's never been a national security conservative, no offense intended, and has never grasped why we went into Afghanistan and Iraq in the first place. It's far more likely that we shall see Indian troops fighting alongside British, Australian and Afghan troops in Afghanistan than American troops, fine though they are.
Once word gets out in India that Covid is a Chinese bioweapon the Indians will be up for a fight. We should of course agree to recognise India's perfectly proper claim to the whole of Kashmir, including both Pakistani-occupied Azad Kashmir and Chinese-occupied Kashmir. Hopefully a few Indian intelligence officers will be listening in to my speech on Sunday to the Bases Conference in Pewsey, Wiltshire, on China's Covid bio-campaign.
USS Helena (CL-50)
Last week saw the 78th anniversary of the tragic loss of the Brooklyn class light cruiser USS Helena in the Battle of Kula Gulf in July 1943. Kula Gulf of course lies between Kolombangara and New Georgia in the Solomon Islands. A survivor of Pearl Harbor, Helena was a fine ship, arguably the finest fighting cruiser in the United States Navy in World War II.
Her gunnery crews were particularly effective and had a record for maintaining a high rate of fire with her 15 6" 47 cal. main battery guns. Designed in response to the Japanese Mogami class, the Brooklyns were probably asked to do too much on a 10,000 ton hull. However the Bureau of Ships was constrained by silly naval disarmament treaties, which the Japanese of course ignored.
Stability was probably marginal and hull strength was an issue, as demonstrated later in the war by typhoon damage to follow-on designs using the Brooklyn class hull as a starting point. However Helena was a handsome ship, powerfully armed and fast. Hers was a great loss.
In a particularly admirable tradition the US Navy named a new Baltimore class heavy cruiser for her, CA-75, commissioned just too late to see action in the war. Armed with nine 8" 55 cal. guns she was an even more powerful ship than her namesake and did good work in the Korean War.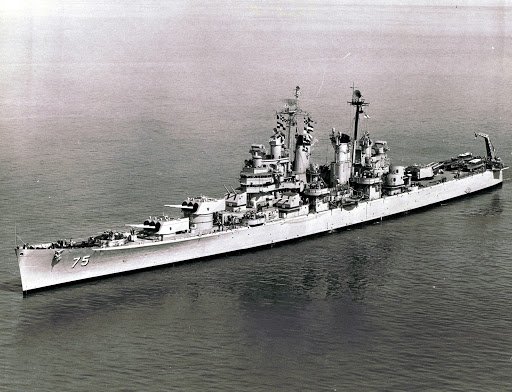 Given the Allied strategy in 1945 to leave German intelligence in place, recreate the failed League of Nations and have 75 years of non-stop war and quasi-war, it would have been a much better idea to have kept the Baltimore class in commission. As it was, I think I am right in saying that the only member of the class to see action off Vietnam was the USS St Paul (CA-73).
The Baltimores and their even better successors, the powerful Des Moines class, could have killed a lot more commies than they did. The Mark 16 8" guns of the Des Moines class were particularly effective in the fire support role and could have denied much of the North Vietnamese littoral to the enemy. The North Vietnamese air force lacked anything capable of sinking them. They had to rely on the DVD to sabotage US ships for them!
God Bless the Helena and all who sailed in her.
This Week's Movie Review: Chronical 2067 (2020, dir. Seth Larney)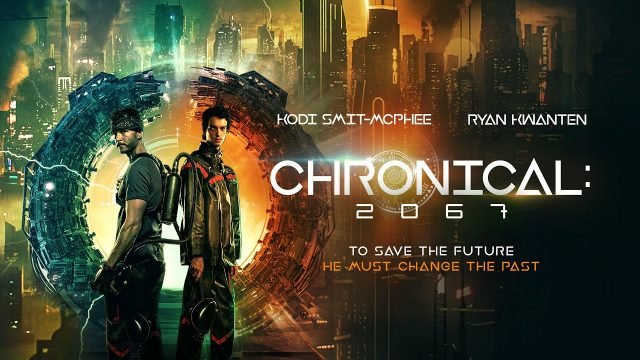 Chronical is a strange movie. Based on two German scientific hoaxes, the space-time continuum and man-made global warming, and made in Australia, the plot is both convoluted and unscientific. It's also not terribly convincing, in that great events tend not to happen in Oz. Great Test Matches and great surfing yes, but not many world-changing events, although that could change if the Morrison government changes course and leads the Western world out of our hideous climate change confusion.
The acting is pretty ordinary frankly, although in fairness with a script this bad acting isn't easy. Time travel of course is impossible, since space and time are quite separate concepts. You can travel and take a long time in getting there, especially if you fly United, no offense intended, but you travel in time, not through it. If you want to look at the past go to a museum.
What rescues the movie from the mediocre however is the music. It's enchanting and quite moving. Moreover, for all its faults, the movie conveys a sense of optimism about the future of mankind, or, if you're woke, humankind. I'm not saying don't watch it, indeed I rarely do, since I don't expect readers to share my opinions. You will be both confused and inspired in equal measure.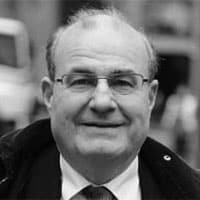 Michael Shrimpton was a barrister from his call to the Bar in London in 1983 until being disbarred in 2019 over a fraudulently obtained conviction. He is a specialist in National Security and Constitutional Law, Strategic Intelligence and Counter-terrorism. He is a former Adjunct Professor of Intelligence Studies at the American Military University.
Read Articles from Michael Shrimpton;
ATTENTION READERS
We See The World From All Sides and Want YOU To Be Fully Informed
In fact, intentional disinformation is a disgraceful scourge in media today. So to assuage any possible errant incorrect information posted herein, we strongly encourage you to seek corroboration from other non-VT sources before forming an educated opinion.
About VT
-
Policies & Disclosures
-
Comment Policy
Due to the nature of uncensored content posted by VT's fully independent international writers, VT cannot guarantee absolute validity. All content is owned by the author exclusively. Expressed opinions are NOT necessarily the views of VT, other authors, affiliates, advertisers, sponsors, partners, or technicians. Some content may be satirical in nature. All images are the full responsibility of the article author and NOT VT.