by Johnny Punish
This has been a super interesting month for Bitcoin. After its massive run-up from about $ 9000 less than a year ago to about $ 70,000 and now down to the current trading range over the last 4 weeks between $ 30,000 to $ 35,000, the Bitcoin world has garnered world mad attention from both retail and institutional investors from around the world. These folks are recognizing that Bitcoin is not a fad.
It's been 13 years since its introduction to the currency world. Created by Satoshi Nakamoto, allegedly, it has now grown into a $ 500 plus billion market cap. In fact, if you just ask your friend about Bitcoin, they have probably heard of it or will even say they own Bitcoin. It's that big now.
Of course, the governments around the world are not too pleased. And many banks around the world feel threatened by cryptocurrency because it's de-centralized, un-regulated, and cannot be controlled by central banks who want complete control.
Basically, it's the world's people who want freedom from oppression versus the top people in control who want the old way of dealing with money. This is a huge game-changer and the technology that runs it is threatening the 10,000-year-old way of doing business.
In fact, governments around the world are beginning to talk about regulation. The EU, today, just proposed such and the USA is looking into it. Other countries are also doing the same.
More, the governments are planning the release their own digital fiat currency to beat out Bitcoin and the other cryptos.
China is the first to go for it.
They have just released the YUAN digital currency and are promoting it at the Olympic games. They want their citizens to do business in digital YUAN that they control and monitor. And they want to world to switch to their ways.
What is Digital Yuan?
Official Yuan Pay Group is China's official crypto-based currency and the only one backed by the government itself.
Back in 2014, China started to develop its own cryptocurrency. Yuan Pay Group worked closely with the Chinese government for years to create this new type of currency. What you see is the current result of their work.
Cryptocurrency has become popular at the turn of the century. It's basically a digital form of currency. One of the main advantages is you can retain value during the conversion process. Depending on the cryptocurrency you use, the good ones don't allow for equal exchange rates.
Right now, in China, Yuan Pay Group is the only approved company to make cryptocurrencies. Back in 2017, China banned sales or exchanges on cryptocurrency for the entire country. They relaxed these laws, recently, since Yuan Pay Group is now authorized to sell this coin.
Yuan is the normal currency in China, so any digital version is still in the infant stages. Yuan Pay Group is the first major company to allow their cryptocurrency on the Chinese market. Depending on where you live, you are now able to exchange your country's own cryptocurrency with China. Now is a good time to invest in the digital yuan, which wasn't possible until now.
So who will win the future?
Most analysts believe the governments will win the 21st Century Currency Wars because that's the way it's always been. But the Bitcoin investors are in 100% belief that they can change the world and force the governments to accept a global de-centralized currency that no one controls and no one can "print" when they feel like it and devalue their money's value without their permission.
This is truly scary and exciting at the same time. Stay Tuned. The currency wars are on!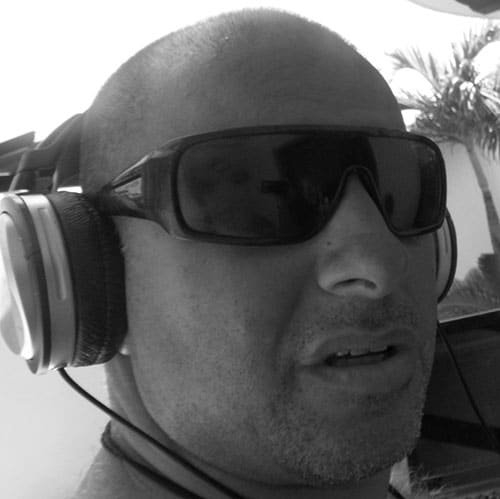 Johnny Punish founded VT in 2004.  After 20 years at the helm, he "retired" from the daily operations in late 2023 passing the ball over to the new owner of VT, Chief Justin Time.   He now writes for VT as "Writer Emeritus".  He is also a global citizen eco-activist, visionary, musician, artist, entertainer, businessman, investor, life coach, podcast host, and syndicated columnist.  
Punish is an ethnically cleansed Palestinian-American whose maternal family was evicted from their home in Haifa, Palestine in 1948 by Irgun; a Euro-Zionist Settler Terrorist Group.  The family became part of the over 1,000,000 Palestinians who are Al-Nakba refugees (The Catastrophe).  The family fled to Beirut Lebanon for 13 years eventually emigrating to the USA in 1961 via a Brasilian passport obtained by his Palestinian Brasilian-born grandmother (In the early 1900s, the family was sent to Sao Paolo Brasil as guest workers in the mining industry.  Punish's father is Italian-American from New York City.  Punish's paternal great-grandparents emigrated to the USA from Naples Italy and Marineo in Sicily in the 1890s.  Punish was born in the Bronx, New York in 1963.
Punish was educated at the University of Nevada Las Vegas (1980-81) and California State University Fullerton (1981-1984) with studies in accounting and business. Before the "internets" had been invented, he owned and ran (5) national newspapers in the United States of America from 1987-1998.  From 2004 to 2023, he owned and managed VT Foreign Policy retiring at the end of 2023.
Punish is also a recording artist.  He has over 100 original songs written. He records and produces music. A member of ASCAP, Punish has several songs placed in feature films. His music is promoted worldwide and played on all digital networks and net radio.
He is also the founder and owner of  Global Thinkers, a freedom media that helps free thinkers create real wealth.
Resources: Facebook –  YouTube – Apple Music – SoundCloud – Spotify –  X (Twitter)
Read Johnny's Full Bio at JohnnyPunish.com >>>
ATTENTION READERS
We See The World From All Sides and Want YOU To Be Fully Informed
In fact, intentional disinformation is a disgraceful scourge in media today. So to assuage any possible errant incorrect information posted herein, we strongly encourage you to seek corroboration from other non-VT sources before forming an educated opinion.
About VT
-
Policies & Disclosures
-
Comment Policy
Due to the nature of uncensored content posted by VT's fully independent international writers, VT cannot guarantee absolute validity. All content is owned by the author exclusively. Expressed opinions are NOT necessarily the views of VT, other authors, affiliates, advertisers, sponsors, partners, or technicians. Some content may be satirical in nature. All images are the full responsibility of the article author and NOT VT.