Letter to the Editor
Today, 8/15/21, the Taliban has overrun Kabul, Afghanistan, to take total and complete control of Afghanistan.  Boy, I did not see the rapid collapse of the corrupt, American-backed, Afghani government coming once American troops left [yeah, right!].
The American trained 300,000 man Afghan army has collapsed in a little over a week following the withdrawal of American troops.  In our illegal and immoral 20 year occupation of Afghanistan (falsely claimed by President Bush and others to have been responsible for the tragedy of 9/11) over 2,400 US soldiers have been killed and 10s of thousands of other US soldiers have been crippled, maimed, and injured, and this does not consider the hundreds of thousands of Afghanis killed and injured (many of whom were civilians).
We have spent over 2 trillion (yes, trillion) dollars on this deliberately failed campaign.  In economics there is a principle called "opportunity cost." What it means, simply put, is that money spent in one place cannot be spent in another place.  Just imagine if those trillions were used instead to fund national health care or enhanced social security retirement benefits for the general public.
While I never supported the missions to invade Iraq and Afghanistan neither did I want to see our servicemen killed or injured.   I shutter to think of surviving paraplegics and quadriplegics who now realize that they were mere sacrificial pawns who were fighting a proxy war on behalf of Israel and American Zionists.  Their service, and the service of all American and allied soldiers, was in vain–to put it mildly.  I only hope there is not a spike in suicides among surviving crippled American veterans.
Viva la revolution!
Mr. Vaughn Klingenberg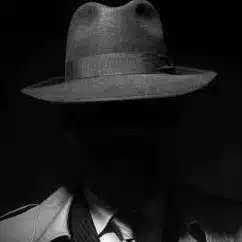 Vaughn Klingenberg has a Master's Degree in Philosophy from Marquette University where he taught Logic.  He lived in Europe; mostly Poland and England for two years and traveled widely throughout Europe and the Middle East (sojourning for a month in Israel). His areas of interest center on conspiracies; especially Jewish conspiracies. He considers himself a "conspiracy factualist"–not a conspiracy theorist–as well as a Holocaust Truther–not a Holocaust denier. He has self-published two books on Shake-speare under the pseudonym "Odysseus Er": Hamlet-Christ (a Judeo-Christian interpretation of Hamlet), and Paradigm Shift: Shake-speare (an analysis of Jonson's Introductory Poem to the 1623 Folio which reveals the 17th Ear of Oxford as the true author of the Shake-speare corpus). He has also written a booklet in his own name on the Holocaust entitled, The Big Lie: The Holocaust (An Introduction to the Greatest Fraud of the 20th Century). All his work and books can be found on his website at BooksByVk.org. – Vaughns' VT Archives (2016-2022)
ATTENTION READERS
We See The World From All Sides and Want YOU To Be Fully Informed
In fact, intentional disinformation is a disgraceful scourge in media today. So to assuage any possible errant incorrect information posted herein, we strongly encourage you to seek corroboration from other non-VT sources before forming an educated opinion.
About VT
-
Policies & Disclosures
-
Comment Policy
Due to the nature of uncensored content posted by VT's fully independent international writers, VT cannot guarantee absolute validity. All content is owned by the author exclusively. Expressed opinions are NOT necessarily the views of VT, other authors, affiliates, advertisers, sponsors, partners, or technicians. Some content may be satirical in nature. All images are the full responsibility of the article author and NOT VT.