…by
Jonas E. Alexis

and

Henry Makow

Every subversive movement has its own intellectual revolutionaries and radicals. Feminism is no exception. Feminism, sad to say, was largely a Jewish movement.[1] In fact, the Jewish Daily Forward even argued that "feminism and Judaism go together like Courtney Love and hitting people with microphones while screaming in a drug-addled spittle-flecked nipple-revealing manner."[2] The magazine cited Naomi Wolf saying,

"We have a political history going back to the socialist and labor movements, where women were organizers and rabble-rousers."[3]

Feminism promises to empower women and free them from "male domination," but ends up denigrating and alienating them from true reality by largely promoting pornography as an alternative to traditional family values.

This became very clear when Betty Friedan (born Bettye Naomi Goldstein), the leading figure who energized the Feminist movement in the twentieth century, declared, "Suppressing pornography is extremely dangerous to women."[4]





It couldn't get any more obvious. Women who thought that Friedan was going to liberate them from "male domination" inevitably and indirectly ended up embracing Friedan's pornographic ideology, which got morphed into sexual politics in the 1960s and beyond with the publication of Friedan's The Feminist Mystique.[5]

But by 1979, radical Jewish feminist Andrea Dworkin stirred the feminist establishment by showing a striking link between Marquis de Sade and pornography and by implicitly arguing that pornography, Marquis the Sade, and sexual violence are concentric circles.

Instead of empowering women, argues Dworkin, pornography humiliates them and treats them like, well, whores and cunts and sluts and bitches. Dworkin even goes to the Greek etymological definition of pornography, which means "whores," or "sexual slaves," and "specifically and exclusively the lowest class of whore, which in ancient Greece was the brothel slut available to all male citizens."[6]

"In pornography," Dworkin previously writes, "the object is slut," and "As one goes through the pictures of the tortured and maimed, reads the stories of gang rape and bondage, what emerges most clearly is a portrait of men who need to believe in their own absolute, unchangeable, omnipresent, eternal, limitless power over others."[7]

But because she was duped by the feminist ideology which would not allow her to think clearly and establish a consistent and coherent argument throughout her book, Dworkin irresponsibly argued that rape and marriage are also two sides of the same coin. As a corollary, Dworkin added, "The metaphysics of male sexual domination is that women are whores."[8]

In any event, what we are seeing here is the complete failure of the feminist movement. Fortunately, not everyone fell into that trap. What, then, could be considered as good advice to young men? Henry Makow provides some answers.

Henry Makow

My life was dysfunctional until the age of 50 partly because I accepted the feminist assumptions purveyed by the mass media.

I never imagined the Communist central banking cartel is destabilizing society by trashing heterosexual roles. This hate attack on the traditional family continues unabated today. The purpose is undermine resistance to a totalitarian New World Order.

Like millions of men, I was let "off the hook" by sexual liberation and feminism. Instead of becoming a husband and father, I was free to have sex and search for my "identity."

Often sex and identity were confused. I didn't understand that men mature and find purpose by assuming the responsibility of marriage and family.

As a result, I suffered from arrested development (immaturity) and missed my opportunity to have a family.

What follows is an antidote to Communist feminist propaganda. I don't want young men to make the same mistakes i did.

The creation of a strong and loving family is perhaps the highest goal to which a man can aspire. This is the natural process by which men (and women) grow over a lifetime. This is how we find love and intimacy. It isn't for everyone but for most, it is the path to happiness.

Stop listening to the media.

Make work (not women) your passion. Work is the backbone of a man. Men gain self-confidence from performing a task well, and receiving reward and recognition. Women may try to come between a man and his work but don't let them. Don't let anyone or anything thwart your gift. Women do not respect men who make them their first priority. Your work will keep you on course and help you to avoid temptation.

Don't mistake sexual attraction for love. Our society makes female beauty and sex into a phoney religion in order to distract us. Sex and beauty soon become tedious. The magic ends. Do not marry someone based on sexual infatuation. Real love develops over a long period of time and is based on mutual dependence, trust and caring.

Do not put beautiful women on a pedestal. There is no relationship between a woman's appearance and her character. Beautiful women are flawed like everyone else. They're much more trouble because of their sense of entitlement.

The best way to fight sex addiction is to get married. Sex without love is degrading and dehumanizing. Sexual liberation is not wanting sex (because you have it.) Sex is used to manipulate us. People wouldn't be sexually frustrated if they got married at a young age as they did in the 1950's and started families. Women should marry and have kids before going to university; men after beginning their careers.

Do not marry a woman who doesn't make you and her family her first priority. Do you want to share your wife with her boss? If you have an aim in life, why marry someone who doesn't support it? Or has a competing agenda?

Real women are self-effacing. They put their husbands and their children before themselves. This is how women show love: by self-surrender. Avoid the four-C's: Women who compete, control, criticize or complain. Avoid women who are overachievers or neurotic. Don't get hung up on unavailable women. They're aren't as special as they think. Choose a wife who complements you and is a good companion. Don't look for your "female counterpart." (You're looking for yourself.) Choose one who has qualities you lack and will be a good mother.

Children represent your organic growth. They are an extension of yourself. The media is doing a number on us. How often do we see children portrayed in a positive light? As the angels they often are? We are rich in proportion to the things we love. The highest love is between husband and wife, and parents and children.

Don't waste your time "looking for God." We find God by serving and obeying Him. God speaks through our sense of right and wrong, and ideals of absolute truth, justice and love. We are not men if we refuse to sacrifice our "selves" to God ( i.e. obey) . Truth is liberating even if the truth is about our present bondage.

Some of this was common knowledge when I was a child in the 1950's. Over the years, the Illuminati have gradually undermined the natural order by promoting homosexuality which includes sexual liberation and lesbianism in the guise of feminism.

An establishment that sows fear and confusion between the sexes, and promotes promiscuity and family breakdown does not have your best interest at heart.

Many of our feminist political, cultural and economic "leaders" are moral whores, dupes, traitors and often worse. We resist them by building strong healthy families and giving our children wholesome values.
---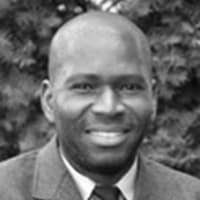 ATTENTION READERS
We See The World From All Sides and Want YOU To Be Fully Informed
In fact, intentional disinformation is a disgraceful scourge in media today. So to assuage any possible errant incorrect information posted herein, we strongly encourage you to seek corroboration from other non-VT sources before forming an educated opinion.
About VT
-
Policies & Disclosures
-
Comment Policy
Due to the nature of uncensored content posted by VT's fully independent international writers, VT cannot guarantee absolute validity. All content is owned by the author exclusively. Expressed opinions are NOT necessarily the views of VT, other authors, affiliates, advertisers, sponsors, partners, or technicians. Some content may be satirical in nature. All images are the full responsibility of the article author and NOT VT.