…by
Jonas E. Alexis, VT Editor
The entire Candyman franchise is the creation of Clive Barker, who in 1985 wrote a short story entitled The Forbidden. The first Candyman movie, which is based on The Forbidden, came out in 1992. Barker had a morbid fascination with black magic and magicians, most particularly Aleister Crowley. In fact, he dabbled with the occult himself. Barker admits:
"Yeats then led me to the Golden Dawn, and from the Golden Dawn to Aleister Crowley—and to a whole metaphysical system based on magic. Which I took terribly, terribly seriously. I was trying these experiments, putting things under my pillow in the belief they would influence my dreams in certain directions.
"For a couple years there, Mom was saying, What are these things I keep finding under your pillow? Magic, and the idea of magic—that the will works upon the world in some way to change it—is really interesting, isn't it? Because it's what we're hoping to do with our words."[1]
Crowley, commonly known as "the wickedest man on earth," was a black magician, Kabbalist, and a freemason. During a specific ritual, Crowley actually crucified a frog as a form of blasphemy. Lawrence Sutin of Hamline University declared that Crowley chose a specific day because it was consistent with Kabbalistic magic.
Crowley, like Friedrich Nietzsche before him, saw the arts as a weapon that would play an influential role in the sexual revolution.[2] In fact, the dagger that was used to crucify the frog was called "dagger of art." Crowley said,
"That religion they call Christianity; the devil they honor they call God. I accept these definitions, as a poet must do, if he is to be at all intelligible to his age, and it is their God and their religion that I hate and will destroy."[3]
In the end, Crowley died perplexed and in despair in 1947.[4] Like Friedrich Nietzsche, Crowley did not live to see the sexual revolution, although he longed to see its fruition during his day.[5]
Yet Crowley's Masonic/Kabbalistic doctrine—do what thou wilt shall be the whole of the law—never lost its potency. It has been echoed and manifested time and again through many different branches and offshoots.
The Beatles put Crowley's picture on the cover album of Stg. Pepper's Lonely Hearts Club Band. John Lennon declared, "The whole idea was to do what you want. Do what thou wilst, as long as it doesn't hurt somebody."[6]
When asked why the Beatles placed people like Crowley and others on the cover of their album, Paul McCartney said that those people were "our heroes," and Ringo Starr responded, "[People] we like and admire."[7]
Crowley's work also influenced Jimmy Page of Led Zeppelin, Jim Morrison of The Doors, Ozzy Osbourne (remember the song "Mr. Crowley"?), David Bowie (Quicksand), Alan Moore, Alfred Kinsey,[8] and more recently Clive Barker.
In an interview, Barker, who was sued by his former boyfriend because Barker "gave me HIV,"[9] describes how he views magic:
Interviewer: "Because of the kind of work you do you must meet people who believe you're an adept with access to secret knowledge and places. How do you deal with them and, in fact, more to the point, are you an adept?"
Clive Barker: "The first assumption is that I'm not. Magic is a very serious subject for me but I wouldn't be playing fair with what I know to pass any of that along. Being, by its very nature, outside language, some of this stuff has to remain unsaid and unspoken. It's a very serious study for me."[10]
William Butler Yeats was a devoted occultist and magician, and that the Golden Dawn was a magical order practicing occult rituals and even sex magic. Although Yeats won the Nobel Prize for literature in 1923, he was also known as a black magician. Thus, Barker got his inspiration from these two individuals and is now translating their doctrines into books and movies.
Barker, who was accused of "having a sexual relationship with his own cousin, who had AIDS, as well as engaging in sadomasochism in prior relationships where syringes were involved,"[11] is the director or producer of movies like Hell Raiser, Night Breed, Lord of Illusions, Gods and Monsters, Candyman, and others. Here's how Barker says he is going to kill people:
"Because I make horror movies I have to offend people. That's my responsibility, to kill as many people as possible…And some of that truth may not be palatable to anybody. My responsibility is not to give a [expletive] about that. My responsibility is not to care."[12]
Even Barker's novel The Damnation Game is about making a Faustian pact with the devil in return for power, fame, and wealth. At the beginning of the book, Barker quotes Yeats from The Hour Glass: "Hell is a place of those who have denied; they find there what they planted and what [they] dug, a Lake of Spaces, and a Wood of Nothing, and wander there and drift, and never cease wailing for substance."[13]
In short, Candyman was born out of Aleister Crowley's Luceferian ideology, one which still has a massive effect on pop culture. Moreover, Candyman, particularly the new film which just came out a few days ago, is an essentially implicit resurrection of the black/Jewish alliance.
The first producer who directed the 1992 Candyman was none other than Bernard Rose. The producers of the recent movie are Jordan Peele and Win Rosenfeld. "In October 2017, Rosenfeld was hired as the president and CEO of Jordan Peele's company Monkeypaw Productions." Rosenfeld also produced the 2018 tasteless movie, BlacKkKlansman, which is clearly a misrepresentation of David Duke.
In short, when you watch Candyman, you are essentially watching the work of Aleister Crowley and the people who were largely behind the Black/Jewish alliance.
---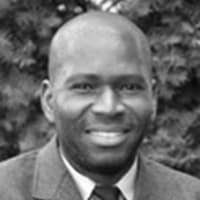 ATTENTION READERS
We See The World From All Sides and Want YOU To Be Fully Informed
In fact, intentional disinformation is a disgraceful scourge in media today. So to assuage any possible errant incorrect information posted herein, we strongly encourage you to seek corroboration from other non-VT sources before forming an educated opinion.
About VT
-
Policies & Disclosures
-
Comment Policy
Due to the nature of uncensored content posted by VT's fully independent international writers, VT cannot guarantee absolute validity. All content is owned by the author exclusively. Expressed opinions are NOT necessarily the views of VT, other authors, affiliates, advertisers, sponsors, partners, or technicians. Some content may be satirical in nature. All images are the full responsibility of the article author and NOT VT.