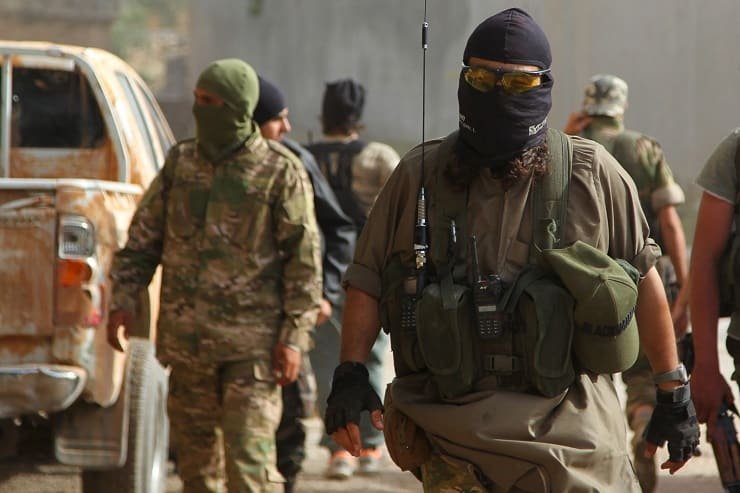 Asif Haroon Raja
"The goal is to use Afghanistan to wash money out of the tax bases of the US & Europe through Afghanistan and back into the hands of a transnational security elite. The goal is an endless war, not a successful war". Julian Assange in 2011
The US biased dealings
From 1990 till Sept 2001, Pakistan was under the US sanctions and was put on the watch list of countries abetting terrorism. After 9/11, Pakistan breathed a sigh of relief when it was taken off the hit list, and its sanctions were removed and debts rescheduled by the US, but it was at the cost of betraying the friendly Taliban regime and earning the ire of Islamists in the country.
Throughout the 20-year war, the US governed by its selfish motives kept Pakistan under a tight leash and pressured it to do more to eliminate so-called terrorism which was fanned by the US. The US in concert with India put all the stage-managed terror attacks and false flag operations in India and IOK in the basket of Pakistan so as to isolate it and declare it a terrorist state. All the anti-Pakistan narratives of India based on falsehood were readily accepted and supported while Pakistan's explanations were out rightly rejected and were penalized. Series of dangerous plans were hatched and executed to denuclearize and unravel Pakistan or to make it a compliant state.
The US tilted the conventional military balance heavily in favor of India and India's nuclear program bolstered to disturb nuclear parity achieved by Pakistan. Indian friendship with Israel was encouraged and no eyebrows were raised when Israel became the largest supplier of sophisticated arms to India. On the other hand, Pakistan's friendship with China and procurement of arms caused consternation to the US.
India's partnership with Iran and development of Chahbahar port to undermine Gwadar port, and to provide alternative trade routes to landlocked Afghanistan dependent upon Pakistan, to access Iranian and Central Asian markets were encouraged. However, Gwadar and CPEC chagrined the US. RAW-NDS guided by the CIA made vigorous efforts to scuttle the CPEC with the help of proxies.
The Iran-Pakistan gas pipeline project which could have helped Pakistan in overcoming its energy crisis and in improving bilateral relations was sabotaged by the US.
In the war imposed by the US for the attainment of its geo-strategic and geo-economic goals, the US earned nothing except for ignominy. Pakistan suffered 80,000 human losses, double the number of injuries, and a financial loss of $ 150 billion as against the $ 20 billion US assistance, bulk of which was under the head of CSF. Pakistan also earned nothing out of this senseless war, which crippled its economy and caused immeasurable trauma to the nation. However, it draws satisfaction of being the only country which defeated terrorism on its soil and rumpled innumerable conspiracies.
While Pakistan bore the pains of terrorism courageously and didn't wail, but the unbearable pain was the deceit and black ingratitude of the thankless USA. The dual-faced USA bloodying the Af-Pak region kept bawling during the war and is still howling after the war.
India's machinations
Islamophobic India is continuing to play dirty tricks to create troubles for Pakistan. Sudden loss of prized Afghanistan has sent the BJP regime into a state of shock and mourning. In an effort to spoil Taliban- Pakistan relations, Indian media tried to undermine the former's splendid victory by giving credit to Pak Army. Fall of Panjshir was also attributed to the support of PAF and Pak commandos, but its loss dashed India's last hope of stimulating terrorism from the north.
Although India's main base of terrorism in Afghanistan has collapsed after the closure of its terror emitting 70 training camps and RAW offices, it is exploring new techniques and avenues to export terrorism into Pakistan. India is frantically trying to regain ground in Iran so as to use its soil for cross border terrorism in Pakistan. It is also poisoning the ears of Iranian leadership against the Taliban, with whom Tehran had developed an understanding. Fed by India, Iran also accused Pakistan of its hand in the capture of Panjshir by the Taliban.
Like the duplicitous USA, which has suddenly got worried over the plight of the women and minorities in Afghanistan, hypocritical India also took the same path of hypocrisy. Hindutva loving and Muslim hating Modi in his last address to the UNGA said that the international community should help the women, children and minorities of Afghanistan. He indirectly blamed Pakistan for exploiting the fluid situation of the war-ravaged country to serve its selfish interests.
Who doesn't know that his fascist regime has unleashed a reign of terror against 200 million Muslims in India and is breaking all records of state terrorism and human rights in J&K and rape is used as a tool to break the will of Kashmiris. India has become notorious for rapes.
In its bid to pose a twin threat to Pakistan and to isolate it, India is itself faced with a twin threat from China and Pakistan and is getting isolated.
Indian media is continuing to spin fake news and stories to vilify Pakistan. After a series of exposures including the latest of notorious lies peddler Indian anchor Goswami, he became a butt of mockery when he insisted that ISI officers were staying on the 5th floor of Kabul's Serena Hotel, when the hotel has only two floors. India's ugly face is getting uncovered before the world and it is becoming increasingly difficult for Modi and his RSS team to befool the world. Modi was received by angry protesters in Washington chanting slogans against his Hindutva and compared him to Hitler.
Unchanged attitude of USA
Smarting under the pangs of humiliation and having no explanation to make as to why the US wasted $ 2.3 trillion in the known graveyard of empires, suffered a defeat and exited from Afghanistan in disgrace, the US civil and military leaders instead of introspection and learning lessons, are using the same old plot of putting the whole blame on Pakistan. Garbage to slander Pakistan is provided by India.
Instead of helping the struggling new regime in Kabul to overcome its teething problems, emphasis is on broad-based inclusive government, human and women rights. The Taliban are unjustly accused of not fulfilling the commitments.
What is the guarantee that the so-called inclusive government will succeed in achieving peace and stability, particularly when the detractors are bent upon destroying peace? Instead of putting frivolous demands and creating hurdles, why is the US reluctant to extend a helping hand? It is the biggest hindrance in the way of diplomatic recognition of the Taliban, which is now being painted as the biggest terrorist organization?
India and the US are jointly chalking out plans to throw the whole blame of the Taliban victory on Pakistan. Both have stepped up efforts to penalize Pakistan, prevent the Taliban from restoring peace, and to create misgivings between the two neighbors.
Charge sheet against the Taliban and Pakistan
After several inimical statements of the US senior officials, 22 Republican Senators moved a bill in the Senate Committee on Sept 28 to probe Pakistan State's clandestine support to the Taliban between 2001 and 2020, allegedly providing sanctuaries, financial, intelligence, logistics, training & equipment to their fighters, and guiding them on tactical/operational/strategic techniques, which led to the collapse of the Kabul regime and fall of Panjshir Valley. It's a charge-sheet framed against Pakistan, aimed at imposing sanctions and to prevent Pakistan from extending moral, diplomatic and socio-economic support to Afghanistan.
Ignoring the reality that the US had broken the pledges given in Doha agreement (removing Taliban leaders from blacklist, releasing Taliban 6000 prisoners, not attacking positions of the Taliban, and pulling out by May 1, 2021), the senators subscribed to the allegations of the US ground commanders that the Taliban didn't honor their commitments.
They overlooked the fact that there was no restriction imposed on the Taliban to desist from targeting ANA, or to attack big cities before the cutout date. There was no clause in the Doha deal in which troop withdrawal was made conditional to a political settlement with the Afghan regime. The condition of intra-Afghan dialogue was fulfilled by the Taliban by starting talks in Sept 2020 irrespective of Ashraf Ghani's failure to release their prisoners. The senators baselessly accused the Taliban of not breaking ties with Al-Qaeda and being in collusion with Daesh-K, the two creations of CIA.
The truth is that the Taliban didn't break a single commitment. Not only they refrained from attacking foreign troops between March 2020 and August 2021, but allowed them to exit safely. Hotheaded senators want to impose sanctions on the new regime just because they managed to floor the Goliath claiming to be invincible. They want evolution of new strategies for renewal of counterterrorism and have given six months' time for implementation.
It is a clear indication that the US has not given up its imperialist and jingoistic policies and bullying tactics. These intimidating tactics are ploys to undermine the historic victory of the Taliban, to blame Pakistan that without its support victory was impossible, incapacitate Afghanistan's economy, all in a bid to cover up the embarrassment of mortifying defeat.
Scapegoating Pakistan for the imperial hubris of an occupying force will not help in removing the stigma of defeat, or in restoring the lost glory. Fall of Kabul is being compared with fall of Saigon. The scars of the rout will haunt the US for times to come.
The egoist USA is refusing to admit that without Pakistan's support, it couldn't have occupied Afghanistan in 2001, couldn't have dragged the war for so long without logistic supply lines provided by Pakistan, and couldn't have pulled out safely without Pakistan's cooperation.
Hypothetically, if the US irrational contention is accepted, how could Pakistan's discreet support which itself was faced with existential threat from the foreign paid proxies, faced with highly discriminatory attitude of the US, engulfed in unstable economic and political conditions, and stung by swarms of snakes in the grass, could turn the dice in favor of the Taliban? After pushing out HN from North Waziristan to Khost in 2015, they were their baby to deal with. No proof of safe havens in Pakistan was furnished by the US since there were none.
This ludicrous story is akin to the lie cooked up by late Mujibur Rahman that the marooned Pakistani military force in former East Pakistan, cut off from the world and engulfed in fighting lakhs of Indian aided Bengali rebels and faced with threat of military intervention by India, had massacred 3 million Bengalis and raped 300,000 Bengali women in nine-month period.
Why doesn't the US accept the defeat gracefully and admit that it was owing to providential help which enabled the Taliban to achieve the miracle? It should be thankful to Allah for managing to extricate itself from the quagmire with its military and economic power intact.
Does by any chance the power-crazy USA wish to challenge the will of Allah Almighty and invite His wrath? Its war mongering and roguish partners in crime – Israel, India, and UK – as well as Pentagon are goading Biden to re-ignite the embers of terrorism and stimulate instability in the Af-Pak region with the help of proxy war, air power and drones.
Like Al-Qaeda, Daesh-K under Mahajir which is an offshoot of ISIS has an international agenda. After creating havoc in Iraq and Syria, it is now planning to create anarchy in the Af-Pak region as well as in China in league with TTP, BLA, ETIM and IMU.
To be concluded
The writer is retired Brig Gen, war veteran, defence & security analyst, international columnist, author of five books, Chairman Thinkers Forum Pakistan, Director Measac Research Centre, & Member CWC PESS & Think Tank. asifharoonraja@gmail.com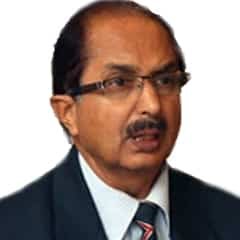 Brig. General Asif Haroon Raja is on the board of advisors for Opinion Maker.  He holds an MSc war studies degree.  A second-generation officer, he fought the epic battle of Hilli in northwest East Bengal during 1971 war,
He served as Directing Staff Command & Staff College, Defence Attaché Egypt, and Sudan and Dean of Corps of Military Attaches in Cairo. He commanded the heaviest brigade in Kashmir. He is tri-lingual and speaks English, Pashto, and Punjabi fluently.
Currently, he is a defense analyst and columnist and writes articles on security, defense, and political matters for numerous international/national publications.  He is chairman at the Thinkers Forum Pakistan, Director Measac Research Centre, & Member CWC PESS & Veterans Think Tank
He is also the author of many books;  'Battle of Hilli', '1948, 1965 & 1971 Kashmir Battles and Freedom Struggle', 'Muhammad bin Qasim to Gen Musharraf', and Roots of 1971 Tragedy'.  His latest book is 'Tangled knot of Kashmir : Indo-Pakistan antagonism: vol. 1 and vol. 2″
ATTENTION READERS
We See The World From All Sides and Want YOU To Be Fully Informed
In fact, intentional disinformation is a disgraceful scourge in media today. So to assuage any possible errant incorrect information posted herein, we strongly encourage you to seek corroboration from other non-VT sources before forming an educated opinion.
About VT
-
Policies & Disclosures
-
Comment Policy
Due to the nature of uncensored content posted by VT's fully independent international writers, VT cannot guarantee absolute validity. All content is owned by the author exclusively. Expressed opinions are NOT necessarily the views of VT, other authors, affiliates, advertisers, sponsors, partners, or technicians. Some content may be satirical in nature. All images are the full responsibility of the article author and NOT VT.