JEA: People in the Middle are tired of perpetual wars. They are tired of seeing their precious sons and daughters being killed by US drones. They have good reasons.
For example, in 2010, the Iraq war logs revealed that there were at least 15,000 civilian deaths that were unrecorded.[1] It is a lot worse today. After the war, Americans had to introduce Israeli-style torture in places like Abu Ghraib, and forcing prisoners to have sex with one another and sodomizing teenagers was fair game.[2]
Now consider this: the estimate of lives lost in the war in Iraq alone is between 100,000 to 600,000, including thousands of civilians. In 2003, at least 12,000 civilians lost their lives. The first three years of the war produced between 104,000 and 223,000 civilian deaths.
When it was over, 2.3 million Iraqis had been forced to flee their homes and towns; by 2008, another 2.7 million Iraqis were displaced, and nearly half a million civilians ended up losing their lives.[3] Thousands upon thousands of other people went missing by 2008.[4] This is out of a total Iraqi population of about 30 million people.[5]
When the war was over, sectarian violence and car bombings were rampant—almost every day.[6] The Iraq war itself shook the entire nation and created havoc even by 2006.[7] Factions of society that once coexisted were dismantled.
In a nutshell, Iraq was in decay. Buildings and farmlands were destroyed.[8] And the fringe benefits of the war? Between 300,000 and 360,000 veterans returned home with brain injuries,[9] some of which went untreated.[10]
By 2005, more than 6,000 soldiers serving in Iraq committed suicide.[11] In 2012, more soldiers committed suicide than died in combat,[12] making it the year with the highest suicide rate since 2001.[13]
Do we need more wars for Israel and for Saudia Arabia? Do we need to see more precious children being blown to smethereens because the Israelis choose to ignite a conflict? The answer is a resounding now. Perhaps we should pay close attention to the following story by Ahmed Ali Jaber. As the Daily Beast rightly put it, "a drone killed his family. The U.S. courts just buried them."
…by Ahmed Ali Jaber
December 21, 202: Information Clearing House — " President Joe Biden recently announced an end to America's "forever wars." If only we could take him at his word in Yemen. While the number of known and suspected drone strikes has dropped from dozens each year to single digits in 2021, they are still coming. A November blast in central Yemen is suspected to have been the work of a U.S. drone, one more to add to the hundreds of strikes that have terrorized our communities in the past two decades. [On Dec. 18, the New York Times released hundreds of previously unreleased Pentagon documents pertaining to such strikes.]
My uncle and my cousin were collateral damage in America's drone wars. To this day, the U.S. still has not admitted to, much less apologized for, their deaths.
My uncle, Salem, was an imam who denounced Al Qaeda and mobilized resistance against them. My cousin, Waleed, was the sole police officer in our village. I was with them moments before the first missile hit on Aug. 29, 2012. The second missile followed immediately afterwards. There was fire everywhere and the sky turned black. As I ran towards the site of the strike, the third and fourth rockets exploded. Everything went dark.
Salem's mother passed away from grief. Salem's and Waleed's children, including my now-wife Muznah, grew up without their fathers.
The fact that President Biden declared an end to the "forever wars" and in almost the same breath promised further strikes is a reminder of how easily my loved ones and other victims of the forever drone wars are forgotten. The secrecy surrounding the program means our names are often never even reported. The recent revelation that the U.S. hid an airstrike that killed dozens of civilians in Syria is just one example of many.
I still have nightmares about being unable to protect my children from rockets. My wife wakes screaming her father's name. But drones don't just haunt our dreams, they hover over our villages. We stay close to home so when we hear the phantom buzz, we can quickly bundle our children inside. We turn on the radio to try to drown out the noise – and the fear.
After recently killing ten members of the Ahmadi family in Afghanistan, the U.S. apologized and offered compensation. This was far from the first time a U.S. drone had wiped out an entire family, though. There has never been apologies and compensation for the rest of us.
What I have learned is when the media cycle moves on, the strikes continue as if the damage never happened. Faces are forgotten. And the killing continues with impunity. Nobody is held accountable. Nobody stops to ask: how long can this go on?
President Biden is reportedly still carrying out a review of the program – a review that has now taken ten months and counting. Yet nobody has sought to interview me about my experiences. No official from this administration – or any previous administration – has ever asked me about Salem and Waleed, and the hole their deaths have left in our in our community.
For years my family have sought answers and accountability. With support from the human rights organization Reprieve, my uncle Faisal travelled to the United States to address Congress in 2013. A leaked memo confirmed that U.S. officials knew Salem and Waleed were civilians. Still there was no official acknowledgement of the strike. When Faisal took the United States to court seeking only an apology, U.S. officials fought against him. The court held they could not hear his case because the killing was a "political question."
Judge Janice Rogers Brown wrote the killing of Salem and Waleed was a sign that U.S. democracy was "broken" and congressional oversight over the program was "a joke," highlighting the high number of civilians killed by the program. She also noted that in other democracies, courts have oversight over military action ordered by the executive.
That was six years ago. Nothing has changed. Nobody knows that better than the Ahmadi family.
A few months ago, Muznah phoned me begging me to come home because there was a drone overhead. I rushed back to find her huddled over our children, crying as she tried to shield them.
The drone didn't strike that day. But it could have. And it is this ever-present terror that traumatizes and makes normal life impossible.
I feel overwhelming fear and anxiety for the future of my children. They deserve so much better. I want them to be able to go about their lives – to move around their home and village freely, without fear. I want them to be able to watch fireworks not drones strikes. I don't want my family to cry every time they hear a drone.
I want my children to live in peace. I want America's forever wars to be forever, truly over.
---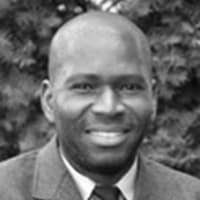 ATTENTION READERS
We See The World From All Sides and Want YOU To Be Fully Informed
In fact, intentional disinformation is a disgraceful scourge in media today. So to assuage any possible errant incorrect information posted herein, we strongly encourage you to seek corroboration from other non-VT sources before forming an educated opinion.
About VT
-
Policies & Disclosures
-
Comment Policy
Due to the nature of uncensored content posted by VT's fully independent international writers, VT cannot guarantee absolute validity. All content is owned by the author exclusively. Expressed opinions are NOT necessarily the views of VT, other authors, affiliates, advertisers, sponsors, partners, or technicians. Some content may be satirical in nature. All images are the full responsibility of the article author and NOT VT.