…by Jonas E. Alexis, VT Editor
Benjamin Netanyahu declared during the heights of his political machination of America and of the West:
"If you want to advance regime change in Iran, you don't have to go through the C.I.A. cloak-and-dagger stuff — what you want to do is take very large, very strong transponders and just beam 'Melrose Place' and 'Beverly Hills 2050' and all that into Tehran and into Iran, because that is subversive stuff. They watch it — the young kids watch it, the young people. They want to have the same nice clothes and the same houses and swimming pools and so on."[1]
This man knows that this "subversive stuff" can destroy lives. In fact, when the Israeli forces took over Palestinian TV stations in Ramallah in the West Bank in 2003, they immediately shut down all the TV stations and started broadcasting pornography.[2]
In other words, the Israelis knew that pornography is a weapon, more powerful than guns and bullets. Some people are beginning to slowly but surely confess something similar. Last December, Billie Eilish declared that pornography "destroyed my brain." When did she start watching pornography? At the age of 11. She said:
"As a woman, I think porn is a disgrace. I used to watch a lot of porn, to be honest. I started watching porn when I was like 11. It got to a point where I couldn't watch anything else unless it was violent, I didn't think it was attractive.
"I was a virgin. I had never done anything. And so, it led to problems … The first few times I had sex, I was not saying no to things that were not good. It was because I thought that's what I was supposed to be attracted to."[3]
Eilish also said that watching BDSM porn resulted in night terrors and sleep paralysis. "I'm so angry that porn is so loved. And I'm so angry at myself for thinking that it was OK."[4]
E. Michael Jones has been saying for more than twenty-years that porn is a weapon that the Powers That Be have used to essentially colonize the minds and hearts of millions of people.[5] Jones has also revealed the identity of the people who have been pushing this porn agenda on the culture and much of the West. Jones wrote:
"Pornography is just a weapon in a panoply of cultural warfare that was waged half in self-defense, half in residual animus against most traditional Christian cultures, even when, as in the United States, the original prescription no longer fits the current situation …
"This is the historical mode of operation of the Jews.  They are outsiders everywhere except Israel, and when they first appear in any Gentile society and begin to come to power they resisted. The  society treats Jews as outsiders, as foreigners. , and tries to keep them in control.
"The Jewish method of countering this opposition is to work quietly to amass as much wealth as possible.
"At the same time, they are working to corrupt the leaders of society, with money and to sow dissent among the masses, to establish one social class against another, to break away from the solidarity of society and its cohesion, so that there will be less resistance to their penetration of society.
"Jewish involvement in pornography, in other words, goes deeper both commercially and philosophically than Abe Foxman is willing to admit.
"Once most American Jews defined themselves as sex deviant, pornography, along with gay rights, feminism, and New Age cult goddess, would become a natural expression of their worldview, and since they controlled from Hollywood, they were in a position to make their worldview normative for culture in general.
"Traditional animus against majority culture combined with a decline in moral scruples would naturally lead Woody Allen's supporters to engage in pornography as a form of cultural warfare."[6]
All you have to do to verify the statement is pick up some of the serious scholarly studies that have been published over the years, and you'll find that Jones was correct in his analysis.[7]
---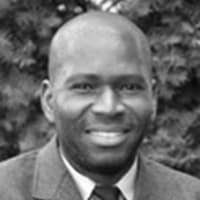 ATTENTION READERS
We See The World From All Sides and Want YOU To Be Fully Informed
In fact, intentional disinformation is a disgraceful scourge in media today. So to assuage any possible errant incorrect information posted herein, we strongly encourage you to seek corroboration from other non-VT sources before forming an educated opinion.
About VT
-
Policies & Disclosures
-
Comment Policy
Due to the nature of uncensored content posted by VT's fully independent international writers, VT cannot guarantee absolute validity. All content is owned by the author exclusively. Expressed opinions are NOT necessarily the views of VT, other authors, affiliates, advertisers, sponsors, partners, or technicians. Some content may be satirical in nature. All images are the full responsibility of the article author and NOT VT.