Happy New Year everyone! Everybody here is looking forward to the Boris resignation, apart of course from Boris himself, wife Carrie and Der Kabinettratsführer, Simon 'von' Case. It's not been the happiest of starts to the year for the pro-German rebels in Kazakhstan, hoping to deliver some cheap natural gas to their paymasters in Hunland. Happily the boys in Nur-Sultan seem to have the situation well in hand. Well done the Kazakh security forces! I'm sure US law enforcement is taking note, for the next BLM demo. Why use handguns when you can use automatic weapons?
The farcical show trial of Ghislaine Maxwell, daughter of the murdered German operative Robert Maxwell (real name Jan Hoch) and former lover of another murdered German operative, Jeffrey Epstein, has attracted a lot of attention over here. No offense intended, but Obama-appointee Judge Alison Nathan seems to have taken the late Judge Roy Bean as her role model.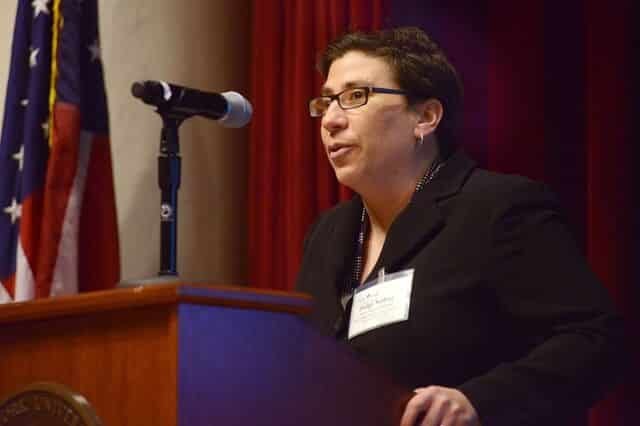 Like Judge Bean, Her Honor lays emphasis on the efficient use by the court of its case management powers. In fairness she at least conducts proceedings in a courtroom rather than a saloon bar, depriving the jurors of free drink in the process. She also hasn't been run out of town after a duel and so far as I know hasn't rustled any cattle either. (No doubt cattle rustling is a source of increasing concern to law enforcement in downtown Manhattan.)
Judge Bean was not in fact a hanging judge – he only sentenced two men to hang in his entire judicial career. However concerns remain about the safety of many of the convictions in his court. Like Judge Nathan, with respect, he did rather rush to judgment. At least he wasn't recommended for preferment by someone as sleazy as Chuck Schumer, no offense intended.
The absurdity and unfairness of not waiting a few days to allow the defense to bring a witness from London was highlighted by reporting that Judge Nathan is proposing to delay sentencing for up to six months. The Federal Rules of Criminal Procedure in fact require sentencing to take place as soon as reasonably practicable after the trial.
The reason for the proposed delay is obvious – to try and make Ghislaine crack and offer up names to the feds. Whilst awaiting sentence she will continue to be held in New York's notorious, rat-infested Metropolitan Correctional Center, where Epstein was murdered by a Correa Group death squad in 2019. The inhumanity of this is obvious. The Federal Bureau of Prisons effectively holds the power of life and death over her.
Similar considerations no doubt influenced the with respect wrongful withholding of pre-trial bail. The conditions put forward by Ghislaine's legal team were surely sufficient to meet any concerns about her being a flight risk.
I hold no brief for either Ghislaine or Robert Maxwell. Indeed I have never criticised Mossad for whacking Maxwell senior, who was pretty much asking to be whacked at the time. (He was a very naughty boy.) It is not impossible that one or more of the prosecution witnesses was telling the truth. However Ghislaine Maxwell was entitled to a fair trial and due process. Unlike her father and Jeffrey Epstein she is not in fact a DVD operative.
Her conviction has rekindled concerns in Britain about the treatment of British defendants by the US legal system. These go back over a quarter of a century, to the railroading of teenage nanny Louise Woodward in 1997. Not even the recent withdrawal of his junk science testimony, no offense intended, by prosecution expert Dr Patrick Barnes, has caused Louise's fanatical prosecutors to agree to her conviction being vacated. Very evidently they were determined to obtain a conviction, by hook or by crook.
There was then the shameful trial of Lord Black of Crossharbour, where the unfairness of the proceedings was compounded by the rudeness shown to His Lordship by the sleazy, anti-British prosecutor Patrick Fitzgerald, no offense intended, and Judge Amy St Eve. Indeed Fitzgerald and St Eve seemed to be on a two-person mission to break up NATO. No offense, but they each need to be taught a lesson in manners.
The request to extradite Julian Assange for fear that he might expose the role of key players in the Democratic Party in ordering the 2016 murder of Seth Rich has hardly helped matters. Judge Kaplan's preliminary ruling in the civil case brought by former prostitute, no offense intended, Virginia Giuffre, is awaited at the time of writing, but His Honor's hostility to HRH Prince Andrew has been noted over here, with every respect. The way in which Prince Andrew has been treated, starting with getting his title wrong in the pleadings, has been an assault upon the sovereign dignity of the United Kingdom. (Hopefully Giuffre's arrest on forgery charges will bring these with respect musical comedy proceedings to a close.)
The prosecution's lies
The prosecution in the Ghislaine trial have told four key lies to the jury, it seems to me, either explicitly or by necessary implication:
(1)   Jeffrey Epstein committed suicide and was not murdered, nor were federal prison officials complicit in his murder.
(2)   Epstein was heterosexual.
(3)   Epstein was a 'financier', and
(4)   Epstein's large payments (of around $30 million) to Ghislaine were for the procurement of underage girls.
Epstein was of course gay. In so far as he had heterosexual sex it was to disguise his true inclinations. He made 'his' money offshore, via German-controlled high yield trading programs. Since access to the programs is controlled from Frankfurt by the DVD's Economics Section in practice the DVD treated their man Epstein as being titleholder to the funds only, that is to say not the beneficial owner.
The payments to Ghislaine, a very well-connected socialite, were for an intelligence purpose – access to targets. One of those targets of course was HRH the Duke of York, an honorable man with respect and a combat veteran who it turned out had no sexual interest in teenage girls.
When you prosecute you are, or should be, a minister of justice. You don't, ever, lie to a jury. Whatever case the prosecution had they've wrecked it, no offense intended, with their sordid lies.
Scotty David
Hilariously one of the jurors apparently sent to pack the panel then went public, possibly overlooking the fact that when he lied his way onto the jury, no offense intended, he did so on oath. He's now lawyering up, sensibly.
It is reasonable to suppose that 'Scotty David' is reporting to someone. The question is, to whom? And how much did the with respect sleazy prosecution team know about what was going on inside the jury room? Judge Nathan has very little room for maneuver. Precedent strongly suggests that she will have to grant a retrial. If she doesn't, with respect, she will be appealed.
It gets even more entertaining. Possibly as part of a deal whereby Ghislaine was to be railroaded Judge Nathan has been appointed to the US Court of Appeals for the Second Circuit. I've looked at the federal rules of procedure. There doesn't seem to be any provision allowing an appellate judge to hear the retrial of a case he or she heard at first instance. It's starting to look as though the retrial might be heard by a fair judge, no offense to Judge Nathan intended.
One thing is clear. If there's to be a retrial Ghislaine must be released on bail and got out of the hands of the death merchants at the Metropolitan Correctional Center, no offense intended.
The letters of no confidence in Boris
The MSM have stopped talking about letters of no confidence. My reading of the situation is that blackmail pressure has been applied to many of the MPs who signed letters, and that a number have backed down.
Hardly any Tory backbenchers realise that their phones and emails are routinely tapped by the covert German listening post in London. This listening post is the key to the Cabinet Office's power, since summaries of the intercepts are passed by GO2 at Vauxhall Cross to the Cabinet Office. Secret blackmail files on all MPs are held in a secure part of the Cabinet Office, access to which is controlled by swipe card.
Blackmail is a nasty business however. All it would take would for one or two Tory backbenchers to start comparing notes and all hell would break loose. At the moment Tory backbenchers think that the letters are confidential. Their names however are being given to Tory whips by the Cabinet Office within days of the letters going in.
In my analysis Boris has done a deal with 'von' Case, whereby they both stay in power until the next election, during which time the UK will track the EU, which will cost the Tories the Red Wall seats, in other words their majority. Labour have done a secret deal with the SNP whereby they promise not to rejoin the European Economic Area or permit IndyRef2 then tear up those promises as part of a post-election confidence and supply arrangement.
Once the UK is back in the EEA it would be much easier for the SNP to win a referendum, not least on a simple majority basis, since the threat of a hard border with England would be taken away, at least for the time being. As part of this package the UK would stick with the Northern Ireland Protocol, with a view to easing the reunification of Ireland. Put another way Boris and Simon are apparently willing to sell Northern Ireland down the river.
The Cabinet Office have already ordered government departments to stop using the word Brexit. Any policy proposal, however sensible, which would involve breaching EU law, such as scrapping VAT on energy bills, will continue to be vetoed. Boris of course is simply the plaything of the Cabinet Office. When they order him to jump, he simply asks 'how high?'
As part of the conspiracy the NHS and its patients are being thrown under a bus. The notorious Working Time Regulations, which implement the EU's half-crazed Working Time Directive, forces the NHS to employ huge numbers of agency doctors and nurses. The annual cost was estimated at £10 billion a year prior to the 2016 referendum. With German-sponsored inflation and Covid it's probably now up around £15 billion.
For the avoidance of doubt when officials talk about the 'need to protect the NHS' they are lying, no offense intended. The Cabinet Office wants to keep crushing the NHS under the massive burden of the Working Time Regulations, which should have been scrapped at the outset of the emergency.
At the same time the Cabinet Office apparently plan to keep sanctioning MPs, presumably in order to keep the House of Commons in line. It looks as though GO2, who effectively act as the enforcement arm of the Cabinet Office and can put MPs to death at will, knocked over another one this weekend. Labour MP Jack Dromey, married to Harriet Harman (for whom I canvassed when she was the Labour candidate in the Peckham by-election in 1982) died suddenly and unexpectedly in his apartment in Birmingham.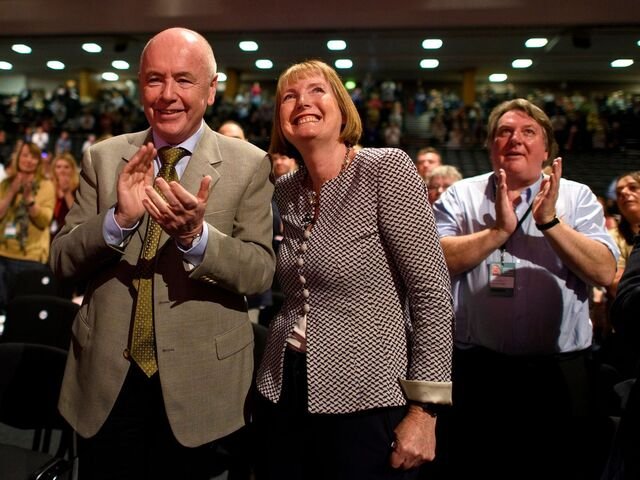 Officially it's being listed as a 'heart attack', which in the Intelligence Community is usually a euphemism for murder. Jack, who was quite a nice chap, (we met when I was in the Labour Party) spoke in a debate at Westminster Hall on Friday. I doubt that anyone present thought that he was at death's door, or that he would never return to the Palace of Westminster and was about to go on a death ride to Birmingham.
There were German regiments at Stalingrad with shorter casualty lists than the House of Commons. They're dropping like flies. The near obsession of MPs with the lone wolf theory, their lax security, naivety and comparative lack of intelligence, no offense intended, make them particularly soft targets. When poor old Jack opened his door to the German death squad he probably wasn't even frightened.
The Cabinet Office are split however, and what's more are talking to British Intelligence. The more intelligent of them want a smooth transition to British control of Whitehall, one reason why the announcement of Sir Tony Blair's controversial knighthood was brought forward from April 23rd, the original date.
These officials realise that in trying to fight it out 'von' Case is risking not just a civil war but a general European war. Like Sir Horace Wilson, the notorious civil servant who organised Munich and flew with Chamberlain to see Hitler, whom he greatly admired, he's not trying to start a world war but might end up doing so anyway. As soon as the Scots break away France and Germany will demand military bases on Scottish soil, leading to immediate war with France, Germany and Scotland.
The current Cabinet Office plan for Northern Ireland risks a bloodbath. The trouble with having a balkanisation referendum on a simple majority basis where there is a deep religious divide and voters wanting a national break-up live in fairly well-defined communities is that the simplest way, sadly, to alter the numbers in your favor is to knock off the opposition or drive them out.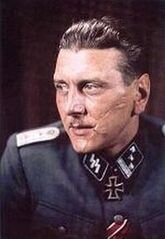 Unlike at the start of the Troubles, when the DVD ramped up republican terrorist activity (under the overall command of the DVD's SS-Standartenführer Otto Skorzeny), the British Army will be unable to protect the Catholic civilian population. Very regrettably it's been cut too deeply and simply is not capable of conducting an extended deployment on the scale of the 1970s.
Put shortly the Cabinet Office plan to reverse Brexit is with every respect clinically insane. It must be stopped, whatever the cost, and will be.
If it isn't the only positive will be that Germany will face the final Götterdämerung. The job the Allies left half-done in 1918 and 1945 will finally be completed and Germany will get the hiding she so richly deserves, no offense intended. No more half-measures, as at Dresden in 1945, when whole suburbs were left standing.
Archbishop Desmond Tutu (1931 – 2021)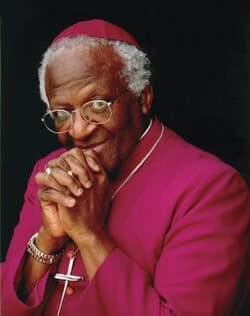 Archbishop Desmond Tutu very sadly left us on Boxing Day. His health had been in decline for some time. We never met, although I heard him speak at anti-apartheid rallies on several occasions. We also had mutual friends, including that charming man Archbishop Trevor Huddleston and the late Adelaide Tambo, widow of Oliver Tambo, shamefully murdered in 2007 for her opposition to ANC corruption.
In World War II, when Trevor Huddleston was a young priest in Sophiatown, Johannesburg, he encountered a young Desmond Tutu with his mother, a cook. Father Huddleston doffed his cap to Mrs Tutu, creating a lasting impression on the young lad. Knowing Trevor, I doubt that he had to think too deeply about showing courtesy to a lady, black or white. In South Africa however it was a hugely symbolic gesture.
Desmond Tutu was a very popular curate in Surrey in the 1960s, the post being arranged by the cousin of an acquaintance, now a peer. The 'Arch' was a fine churchman, a charismatic speaker, a courageous and dedicated opponent of apartheid and a wonderful human being. His loss is being deeply mourned, not only in South Africa, but all around the world.
We have also just lost the great actor Sir Sidney Poitier, to whom I hope to pen a tribute in my next column.
.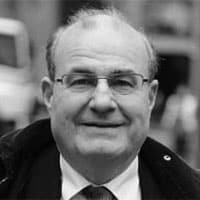 Michael Shrimpton was a barrister from his call to the Bar in London in 1983 until being disbarred in 2019 over a fraudulently obtained conviction. He is a specialist in National Security and Constitutional Law, Strategic Intelligence and Counter-terrorism. He is a former Adjunct Professor of Intelligence Studies at the American Military University.
Read Articles from Michael Shrimpton;
ATTENTION READERS
We See The World From All Sides and Want YOU To Be Fully Informed
In fact, intentional disinformation is a disgraceful scourge in media today. So to assuage any possible errant incorrect information posted herein, we strongly encourage you to seek corroboration from other non-VT sources before forming an educated opinion.
About VT
-
Policies & Disclosures
-
Comment Policy
Due to the nature of uncensored content posted by VT's fully independent international writers, VT cannot guarantee absolute validity. All content is owned by the author exclusively. Expressed opinions are NOT necessarily the views of VT, other authors, affiliates, advertisers, sponsors, partners, or technicians. Some content may be satirical in nature. All images are the full responsibility of the article author and NOT VT.