JEA: Brother Nathanael Kapner once again nailed. We are certainly living in a Brave New Zionist World. But you don't have to allow that world to have much control over you. You have to realize that challenging the powers that be will take time and energy, and sometimes it may cost your life, but it is worth it. As Alexander Solzhenitsyn would put it:
"And thus, overcoming our temerity, let each man choose: will he remain a witting servant of lies, or has the time come for him to stand straight as an honest man, worthy of the respect of his children and contemporaries?"[1]
…by Brother Nathanael Kapner
"A PERMANENT CRISIS justifies permanent control of a nation by the agencies of a central government," said Aldous Huxley in his Brave New World Revisited in 1958.
Fast forwarding to September 2008, we now have not only government agencies denying us our freedoms because of the Global War On Terror 'crisis' — but many Zionist agencies who are inciting the civil authorities to infringe upon our liberties.
Two Zionist 'watchdog' groups in particular, the Anti Defamation League (ADL), & the Simon Wiesenthal Center (SWC), are roving throughout the earth with muzzles in their hands to place over the mouths of freedom-loving people.
Huxley's Brave New World describes a society controlled by reinforcement of desirable behaviour and censure of undesirable behaviour. This is achieved through the use of propaganda. The press & the mass media is the propaganda machine. And today, it is in the hands of the Jews throughout the Western world.
In a Brave New 'Zionist' World – with the Khazarian Mafia in control of the propaganda machine – to criticize organized Jewry with its disproportionate influence on American domestic and foreign affairs, is tacitly understood by the masses as "undesirable behaviour" with the stigma of being a "racist," a "nazi" — a perpetrator of "hate speech."
Indeed, the Khazarian Bankster Cult is pushing our once Christian society into a 'Brave New World' nightmare. And this Zionist pushing is being consciously acceler­ated by directors of Jewish organizations. These organizations have developed tech­niques for manipulating the thoughts of the masses.
SEPERATION OF SYNAGOGUE & STATE does not exist in America. The latest conjoining of the two is the ADL's policy proposals to be included in the Democratic & Republican platforms.
Particularly pernicious and alarming is the ADL's relentless targeting of the Internet. Here is a Brave New 'Zionist' World policy proposal the ADL wants on both party's platforms:
"The ADL believes the US must mobilize government efforts to confront anti-Semitism and all forms of hatred and bigotry. Anti-Semitic propaganda is disseminated throughout the world via the Internet.
The US must use inter-governmental forums to encourage legislative and judicial action to fight anti-Semitism and encourage the improvement of data collection of all anti-Semitic activities"
CENSORSHIP & THE SIMON WIESENTHAL CENTER
"BY A PROCESS OF GRADUALISM," reports revisionist historian, Michael A Hoffman, "the Simon Wiesenthal Center (SWC) is attempting to erode America's First Amendment freedoms."
Hoffman continues regarding the blackmail of Internet Service Providers:
"The rabbis at the Simon Wiesenthal Center are launching a campaign to blackmail Internet Service Providers (ISPs) into making the Internet safe for Zionist propaganda by banning sites that host anti-establishment dissent.
The Wiesenthal Center has called on ISPs to 'institute aggressive guidelines that allow ISPs to bump hate groups from their servers.'
Oh, how these Wiesenthal rabbis fear both sides of the argument having a hearing! Indeed, the Wiesenthal plan to police the Internet is one of many incremental steps that are intended to make government censorship palatable by degrees"
The Wiesenthal fiat to police the Internet has been felt acutely by this site, Real Jew News. On August 13 2008, Leo Adler, Director of the Canadian branch of the Simon Wiesenthal Center, forced Rack Force Data Center, to ban Real Jew News from its servers by slandering Real Jew News as a "hate site".
Aldous Huxley once said, "By simply not mentioning certain subjects, totalitarian propagandists have influenced opinion much more effectively than they could have by the most eloquent denunciations."
[1] Alexander Solzhenitsyn, The Solzhenitsyn Reader (Wilmington: ISI Books, 2006), 558.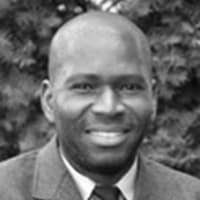 ATTENTION READERS
We See The World From All Sides and Want YOU To Be Fully Informed
In fact, intentional disinformation is a disgraceful scourge in media today. So to assuage any possible errant incorrect information posted herein, we strongly encourage you to seek corroboration from other non-VT sources before forming an educated opinion.
About VT
-
Policies & Disclosures
-
Comment Policy
Due to the nature of uncensored content posted by VT's fully independent international writers, VT cannot guarantee absolute validity. All content is owned by the author exclusively. Expressed opinions are NOT necessarily the views of VT, other authors, affiliates, advertisers, sponsors, partners, or technicians. Some content may be satirical in nature. All images are the full responsibility of the article author and NOT VT.