PTSD is a debilitating mental illness that a surprising number of people struggle with. According to the National Institute of Mental Health, around 3.6% of U.S. adults experience PTSD symptoms every year. That means in a 30-person college classroom, at least one of those people would be expected to experience PTSD symptoms that year. Plus, a whopping 36% of those people experience serious impairment from their PTSD. 
Ketamine is a fairly new treatment for PTSD, but it's rapidly become more and more common even in the few years that it's been in the cultural zeitgeist. If you're looking for a treatment option for PTSD, especially if you've been told that your PTSD is treatment-resistant, ketamine may be a good option. Here's what you need to know about ketamine treatment for PTSD. 
How Do I Know If I Have PTSD?
PTSD happens after someone has experienced some kind of tragic event. This can happen because of an individual experiencing something like violence or sexual assault, or because they witnessed someone else experience one of those things. Either way, the traumatizing experience becomes deeply embedded in someone's mind, and they experience intrusive reminders of the event, causing responses that can be both emotional and physical. 
PTSD is more common in some individuals than others. Women are more likely to be diagnosed – the APA notes that women are about twice as likely to be diagnosed with PTSD than men. Additionally, many people know about PTSD because of its relation to the military. According to the VA, about 30% of Vietnam veterans, 12% of Gulf War veterans, and 11-20% of Operations Iraqi Freedom veterans have PTSD. 
The only way to be sure whether you have PTSD is to go to a doctor for a diagnosis. However, if you have experienced a traumatic event and you regularly experience reminders of the event that cause you significant discomfort, you likely have PTSD and may benefit from talking to a psychiatrist about it. Some people may not think that the trauma they experienced was "severe enough" to cause PTSD, but different brains react differently to different experiences, and everyone's experiences are valid. 
How Does Ketamine Treatment Work for PTSD?
Ketamine therapy is a type of therapeutic psychedelic drug therapy. Its use goes back many years, as physicians started to notice that soldiers treated with ketamine as a battlefield anesthetic more frequently escaped PTSD off the battlefield. Ketamine therapy may be used in conjunction with talk therapy or on its own. 
During the dissociative experience of ketamine, many individuals undergoing ketamine therapy are able to turn inward and confront the trauma on their own terms. They may be able to access emotional responses they haven't been able to access in the past, stop judging their brain's responses, and regrow the neural pathways that stress and trauma have damaged. 
The precise mode of function for ketamine is not fully understood, but the first randomized controlled trial for ketamine therapy, held at the Icahn School of Medicine at Mount Sinai, showed impressive short-term and long-term therapeutic benefits for those with PTSD. This success has shown the potential benefits of ketamine therapy in a variety of individuals. 
What PTSD Symptoms Can Ketamine Help With?
Many of the signs and symptoms of PTSD can be debilitating on a day-to-day basis. This is true whether or not your PTSD is considered "seriously impairing." Some of the most prominent signs and symptoms of PTSD that ketamine treatment may help with include the following: 
     

Persistent negative thoughts about yourself and your future

     

Hypervigilance, including easy startling

     

Aggressive physical and verbal outbursts

     

Chronic fatigue and difficulty sleeping

     

Detachment from relationships

     

Self-injurious behaviors
These are all symptoms that arise from the traumatic experience and the way your brain attempts to work through that traumatic experience. Ketamine therapy, therefore, can help with these symptoms.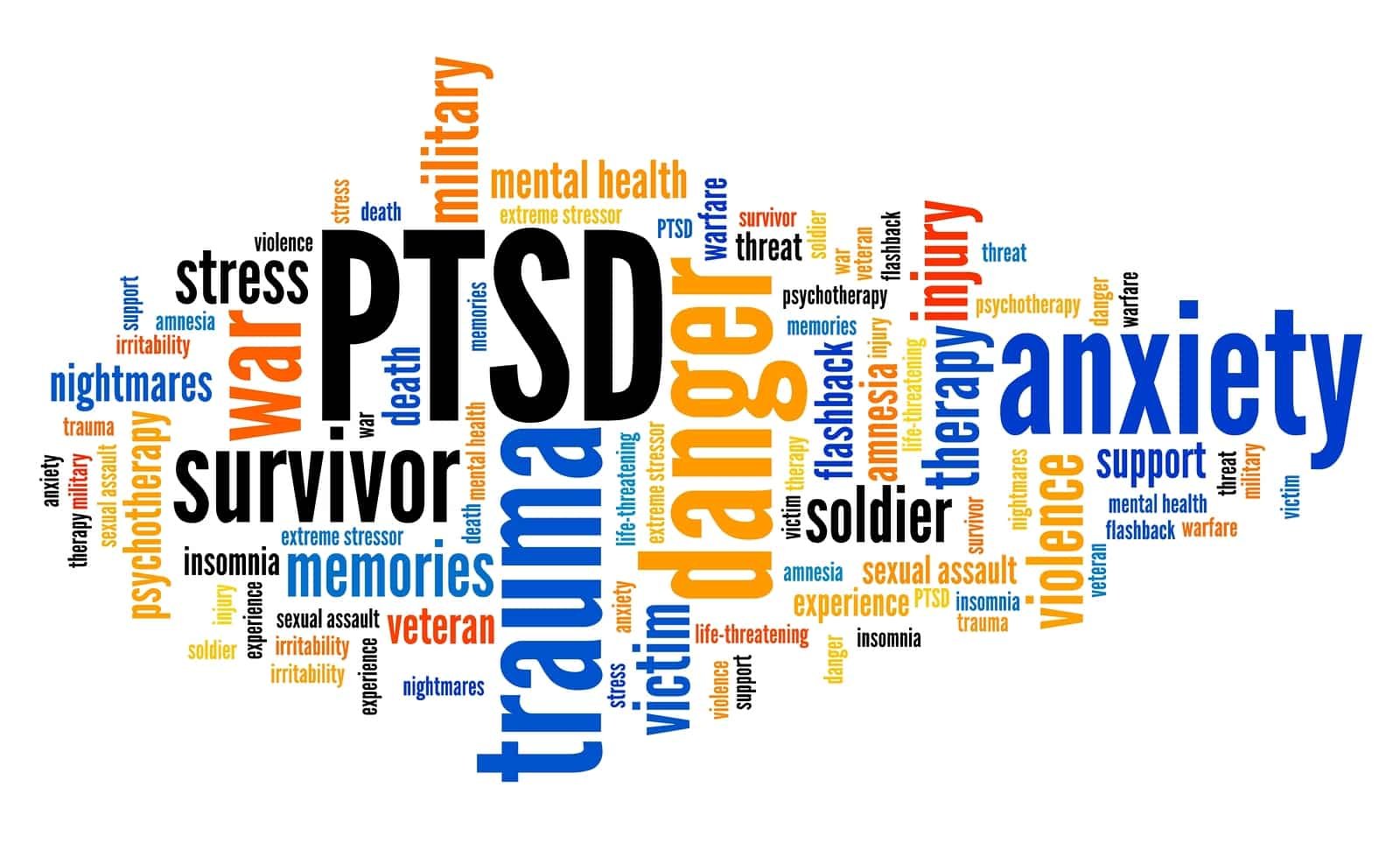 Who Should I Talk to So I Can Start Ketamine Treatment?
Your first step should be to talk to the primary care provider that helps you with your PTSD. If you believe that you have PTSD, but you do not have a diagnosis, talk to your doctor about going through with the diagnostic process. 
After this, you might want to look into clinics that offer ketamine treatment at home. Ketamine can be safely administered orally or through nasal inhalation at home. Because your home is often where you feel most comfortable and safe, this makes it even easier for you to start unpacking your own traumatic experiences. 
A ketamine clinic like TripSitter can make sure that the process is as safe as possible. With one of these online clinics, you schedule a virtual medical evaluation with a position to review your medical history, current diagnoses, any health conditions you have, and your symptoms. They'll make sure ketamine treatments are safe for you, then create a treatment plan, including a prescription for oral or intranasal ketamine. Then, you'll administer it at home, supervised by a practitioner on a video conference. 
Conclusion 
Ketamine treatment can be incredibly effective for many people struggling with PTSD. This is especially true for people who may have so-called "treatment-resistant" PTSD, where more traditional methods of managing PTSD haven't helped very much. If you're interested in starting ketamine therapy, talk to your primary care physician and start looking into an online clinic that can help.
ATTENTION READERS
We See The World From All Sides and Want YOU To Be Fully Informed
In fact, intentional disinformation is a disgraceful scourge in media today. So to assuage any possible errant incorrect information posted herein, we strongly encourage you to seek corroboration from other non-VT sources before forming an educated opinion.
About VT
-
Policies & Disclosures
-
Comment Policy
Due to the nature of uncensored content posted by VT's fully independent international writers, VT cannot guarantee absolute validity. All content is owned by the author exclusively. Expressed opinions are NOT necessarily the views of VT, other authors, affiliates, advertisers, sponsors, partners, or technicians. Some content may be satirical in nature. All images are the full responsibility of the article author and NOT VT.