President Putin's strategically brilliant decision to invade Ukraine has sent British, American and European leaders into a tailspin.
Supposedly in favor of democracy, they have been reduced to calling for Russia's nice President Putin to be assassinated. When they're not backing murder, they're calling for the ambitious former President, Dmitry 'von' Medvedev to launch a coup against Russia's elected president. They've also resorted to hysterical name-calling.
With Ukraine led by a professional clown, amateur clowns, no offense intended, Boris Johnson, Emmanuel Macron and Joseph Biden are doing their best to compete for the title of the world's silliest leader.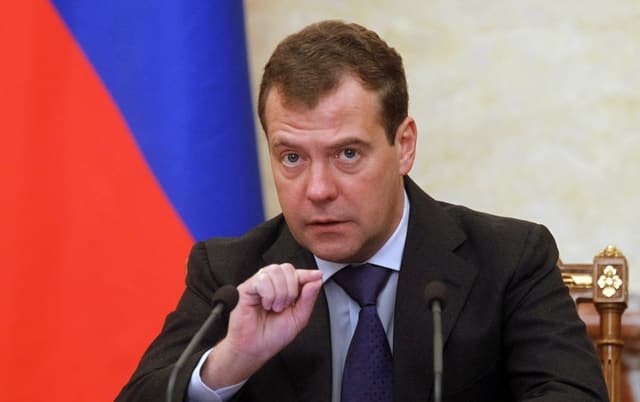 For the record President Putin is neither mad nor bad. He had sound reasons for moving against the Ukraine, which has been responsible for the deaths of around 10,000 Russians in Ukraine, is a center for organized crime targeted on Russia, and has never accepted the legitimacy of the Russian constitution.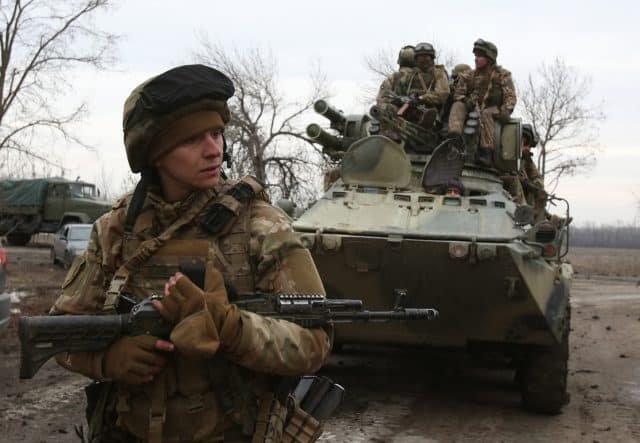 Ukraine has also participated in acts of aggression against sovereign states using covert high-energy weapons. If Russia goes public with what she knows the rest of the West are going to end up with more egg on their faces than a Ukrainian chicken farmer after a thermobaric attack. (For the benefit of the journalists reading this, eggs come from chickens.)
This week it has emerged that the German DVD may have set up two covert, US-manned bio-labs in Ukraine, probably via the Correa Group. The subject came up in my interview on Wednesday on the Kerry Cassidy Show:
I have been more concerned with the SHEWS facility near Chernobyl. However, I find the reporting of covert bio-weapons facilities in Ukraine to be credible. We know that Ukraine and China cooperated in the murderous attack on Malaysian Airlines Flight MH17 in 2014. We also know that the DVD has been heavily involved in sponsoring Chinese bio-weapons programs including Covid and that Ukraine is a German client-state.
I was not in the least bit surprised to hear Kerry suggest that the American dictator Joseph Biden had sent in US special forces to dismantle the labs and retrieve the bioweapons. The reporting has yet to be confirmed, but if it is I daresay that some Republican lawmakers on the Hill might query why the President neglected to mention the deployment of US ground troops in Ukraine. Even Senator Graham, when he's stopped foaming at the mouth, with respect, might have wanted to know that!
If there were secret Biolabs in Ukraine then it stands to reason that they were involved in Covid development, particularly after the leak at Wuhan. Apart from its very poor security Wuhan became 'Bioweapons'R'Us' after the leak, with TV reporters camped outside (almost). The DVD would have wanted to move the focus of Covid research outside China. After the revelations by colleagues here at VT, Chapel Hill would also have been too hot, even if the University of North Carolina's excellent website has not yet taken to encouraging young people to come to Chapel Hill to help develop new ways of killing people.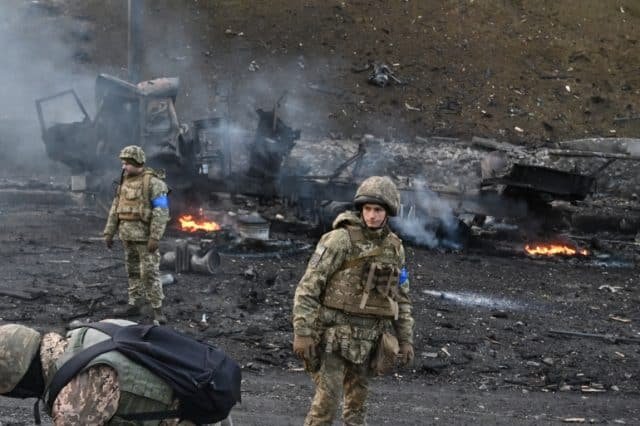 Ukrainian participation in China's Covid program might explain why politicians in the rest of the West have become increasingly hysterical since it became clear that Russia's intent is to occupy the whole of Ukraine, not just the Donbas republics. It is entirely reasonable to suppose that if the labs were there President Macron of France might have known about them. I intend no offense when I say that the man is off his trolley. He applied heavy pressure to local mayors in a desperate effort to block the presidential bids of that nice lady, with respect, Marine Le Pen, and Eric Zemmour, who I'm sure is nice as well.
If either Marine or Eric was elected President of France, then they would of course be briefed in by French intelligence officials. Since Marine Le Pen gets a copy of this column she might know which questions to ask, with respect. (If Eric wants a regular copy his people have only to ask!)
Zaporizhzhia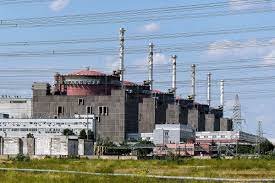 The second biggest news story in Britain this weekend, after the tragic and untimely death in Thailand, apparently from Covid complications, of the great Aussie spin bowler Shane Warne, is the Russian capture of the Soviet-era Zaporizhzhia nuclear complex. Apart from having too many zeds in its name to be of much use in Scrabble Zaporizhzhia is noted for having no fewer than six nuclear reactors.
The complex supplies about a quarter of Ukraine's electricity (around 5.7 MW) making it a legitimate target, although not for a strike against the now fairly antique PWR reactors themselves, which would release radioactivity. It's not entirely clear what happened, but a training building in the complex appears to have been hit by Russian tube artillery round. As you would expect, the Russian battery commander appears to have taken great care to avoid hitting a reactor. Apart from anything else, it's never a good idea to blow up a nuclear reactor if you happen to be nearby.
Competing with President Macron for silliness British Prime Minister Boris Johnson accused dear old Pooters of trying to irradiate Western Europe. This rather ignored the fact that Ukraine is in the northern hemisphere. As a result of the Coriolis Effect, the prevailing wind in Ukraine blows east, not west.
The country most likely to be affected by a large release of radioactivity from Zaporizhzhia would be Russia. Applying my mind to the problem (I don't like to be mindless – I'm not a politician) suggests that if anyone was trying to organize a release of radioactivity it was the Ukrainians.
The Ukrainians, remember, are ruthless. As you would expect from a German client state their armed forces essentially work along the lines of the Wehrmacht, whilst the SBU is modeled on the Gestapo, which as readers may recall had a patchy record of treatment of suspects in custody. In fact, they were even worse than Thames Valley Police, although I cannot imagine that the Gestapo boys fed their detainees worse lasagne than the Thames Valley Police.
The first question to be asked is why any of the reactors were online in the first place. With enemy ground forces approaching any responsible nuclear plant director would surely have ordered all spooled-up reactors to be scrammed. At the very least they should have been spooling down.
We'll need to await the report of the Russian nuclear engineers inspecting the site, but it rather looks as though Zelenskyy, who appears to have become increasingly unhinged, no offense intended, as the cost of provoking a war with Russia has become clear, tried to turn the Zaporizhzhia complex into a radiation weapon.
I suspect that the Russian artillery round was a 'stop what you are doing' warning, which was obeyed. Watch this space.
Is it a war?
I am sympathetic to Russia and an admirer of dear old Pooters. However, I am not a mouthpiece for the Kremlin. They don't tell me what to write and even if they did, I wouldn't write it.
This is a war, not an incursion! It's also no longer a small war like it was last week. It's now a medium-sized war. It could even soon become economy-sized. Moreover, the Russian casus belli is looking weak, frankly.
Yes, lots of Russians were murdered by the Ukrainians in the Donbas, including at least one leader. However, with every respect genocide is a bit of a stretch. Moscow however does have the option of going public with what they've found inside the Ukraine,
This should make it clear that Russia had every justification for invading. Release of the intelligence yield would also hugely embarrass Western leaders, not least Biden, and the MSM. I respectfully implore the Russian President to go public with the yield, in so far as that is consistent with Russia's security interests.
Delay
I don't buy the MSM line that Russian forces have encountered severe delays. Wars don't run to timetables like buses. The Russian Armed Forces don't work like Stagecoach. Even Stagecoach doesn't run to time if it comes to that.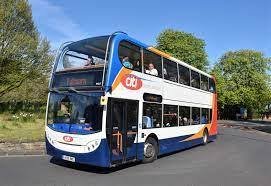 I have made the point repeatedly about ground conditions. It looks like it's still a bit muddy around Kiev, but that big convoy, so big it could be in Canada, looks to me like a logistics column. I sense that Russian forces haven't advanced as far as the Russian General Staff ideally would have liked, but that the General Staff would probably have accepted the current positions if offered them ten days ago. No war-plan survives first contact with the enemy.
The initial delay, which had me puzzled, seems to have been agreed with Peking, so as not to rain on their parade during the Winter Olympics. There is a quaint old tradition, observed even by Jerry, that you don't start a war during an Olympics. Sadly it didn't stop Jerry from starting World War 1 in August 1914, thereby interrupting the cricket season. There are informed observers of the game who opine that the German thrust through Belgium cost Middlesex the County Championship that year.
False flag exercises
It looks as though the Ukrainians are going around shooting up their own side in order to gain sympathy. This is a standard German tactic, with which the SBU will be very familiar. The MSM are lapping up every Ukrainian claim of atrocities of course.
In one very sad incident this week three teenage boys were killed or wounded playing football. The MSM to a man and woman have blamed this on the Russians, without stopping to check their facts. If you're living in a war zone and the Russians are coming why on earth would you be playing football? It's the Russo-Ukrainian War, for heaven's sake, not the World Cup.
First reports suggested that the boys had been shot. This was then quickly switched to shrapnel from a Grad BM-21 rocket launcher. I suspect the first reports were right and that the boys were herded by Ukrainian special forces into the football field and shot. The Russian inquiry report could prove interesting.
Laws of War
The MSM and Western pollies are hurling accusations of war crimes against Russia. It is not however a war crime to besiege and capture a city, nor is it a war crime to kill civilians if they are collateral casualties. Moreover, a state like the Ukraine which has elected to arm its civilian population risks blurring the distinction between civilians and the military.
The MSM has even gone so far as to suggest that Russian forces are committing a war crime by using cluster munitions. There is a convention against their use, but it has no application to the present conflict, as neither Russia nor Ukraine are signatories! Fuel air or thermobaric weapons have not been outlawed, and the Russians are free to use them at their discretion.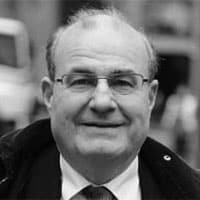 Michael Shrimpton was a barrister from his call to the Bar in London in 1983 until being disbarred in 2019 over a fraudulently obtained conviction. He is a specialist in National Security and Constitutional Law, Strategic Intelligence and Counter-terrorism. He is a former Adjunct Professor of Intelligence Studies at the American Military University.
Read Articles from Michael Shrimpton;
ATTENTION READERS
We See The World From All Sides and Want YOU To Be Fully Informed
In fact, intentional disinformation is a disgraceful scourge in media today. So to assuage any possible errant incorrect information posted herein, we strongly encourage you to seek corroboration from other non-VT sources before forming an educated opinion.
About VT
-
Policies & Disclosures
-
Comment Policy
Due to the nature of uncensored content posted by VT's fully independent international writers, VT cannot guarantee absolute validity. All content is owned by the author exclusively. Expressed opinions are NOT necessarily the views of VT, other authors, affiliates, advertisers, sponsors, partners, or technicians. Some content may be satirical in nature. All images are the full responsibility of the article author and NOT VT.