by Preston James
This story is strange to start with, but get hold of yourself because it will likely get even stranger than you can probably imagine.
Major news stories have been appearing about anonymous Zombie attacks in the Streets of America and numerous other similar grisly crimes. This obsession has been reflected in recent movies about Zombies mutating from strange pandemics and dominating post-apocalyptic survival situations.  But this story doesn't end there. There is so much more to it.
ZOMBIE BULLETS
REAL-LIFE ZOMBIE ATTACKS HAVE BEEN OCCURRING AND HAVE BEEN VIDEO RECORDED
Recently, real-life Zombies are emerging in the open and some are Naked. What the heck is going on? What is causing this?
There have been two recent well-publicized anonymous attacks on the streets of America labeled as "Zombie Attacks" by news reporters.
In the first story, a naked man attacked a homeless man in Miami on May 26, 2012 and appeared to attempt to chew his face off. The initial news report was that this naked zombie attacker was under the influence of drugs, most likely the new synthetic MDPV amphetamine sold as "bath salts".
Later this claim was rejected. A news release reported that synthetic marijuana, LSD, amphetamines, PCP, heroin, oxycodone, several other street drugs, and alcohol were ruled out.
This gruesome attack and arrest was video recorded by a civilian nearby and posted on the Internet and has been viewed by some as part of a new coming "Zombie Apocalypse".
The Miami Herald reported that according to toxicology reports just released, Rudy Eugene, the so-called Causeway Cannibal, was apparently not on 'bath salts' or any other exotic drug when he chewed off the face of a homeless man.
Some experts have claimed that "bath salts" do not easily show up in toxicology exams so this may still be an open question.
ZOMBIE ATTACKS ON THE RISE
As if this wasn't more than enough strangeness for a while, in a second story two days later last Friday, June 28, a naked man apparently went crazy and in Scottsdale, Arizona, going on a bizarre carjacking rampage in which he crashed into numerous vehicles, and broke a pregnant woman's legs during a wild before he was stopped and arrested.
It was reported that he kept screaming, "the Indians are coming". According to police, the suspect, John Brigham, 45, caused major car accidents, stripped naked, jumped on top of a car, and hijacked a Toyota Prius — and these are only a few of the details. It has not yet been reported whether there were drugs involved but one certainly wonders.
Earlier on May 20, 2012, there was another "naked man" public attack that occurred in Indianapolis, Indiana which was also video recorded by a civilian witness.  This video shows a naked man making ninja-type moves and randomly attacking folks on the street including three police officers.
He was resistant to multiple tasering and showed amazing strength, speed and agility.  This arrestee told police that he had taken synthetic Marijuana called "spice".
INCREASING SOCIETAL TRENDS FOR GRAPHIC VIOLENCE IN THE MOVIES
And there have been a number more recent similar cases one can easily find with a bit of basic Internet research.  There seems to be a trend in society of more of these dramatic grisly crimes.  Some involve jilted lovers who turned strangely violent and others occur as anonymous random crimes or family problems gone to extremes.
Is this trend due to all the graphic violence and gunplay that has been featured in many movies in the last half-century?  Is this a legacy of TV and movies?  Is this a byproduct of a society dominated by a Secret Shadow Govt (SSG) that has basically used America as a multinational corporate war machine engaging in multiple concurrent unprovoked, unConstitutional, illegal pre-emptive foreign wars to "keep us safe at home"?
THE US CENTERS FOR DISEASE CONTROL (CDC) ANNOUNCED A NEW PROGRAM TO TRAIN MILITARY, POLICE, MEDICAL EXPERTS AND FEDERAL WORKERS HOW TO RESPOND TO A ZOMBIE APOCALYPSE AS PART OF AN ANNUAL COUNTER-TERRORISM SUMMIT
And planned for Halloween no less.  Can you imagine that? But alas probably just another coincidence.
Homeland Security has encouraged Americans to prepare for a Zombie Apocalypse in an online seminar: themarysue.com
THERE IS A NEW MOVIE ON ZOMBIES COMING OUT NEXT SUMMER (JUNE 2013) CALLED "WORLD WAR Z"
This movie stars Brad Pitt and portrays a massive eruption of out-of-control, roving Zombie hoards.  Here is the trailer that was just released:
There are several alarming themes portrayed in this movie. Mass society is portrayed as a mob of sub-humans who have degenerated into soulless creatures obsessed with killing and devouring any non-Zombie. This movie looks like it will take paranoia to a whole new level if it succeeds in conditioning suggestible viewers who have placed themselves in a dark room focused on the film alone to distrust others.  Are these plots designed to break the basic social bonds of trust that hold society together? Are plots like this designed to create mistrust and diminished caring for others, and to portray life as nothing more than "dog eat dog" survival based on the use of lethal force against others who are out of control madmen?
Do these Zombie movies actually portray the deepest psychological, primal fears of the ruling super-elites who control the Secret Shadow Government (SSG)?  Is this their view of what society will morph into without implementation of their drastic eugenics and social control programs including massive birth control through Chem-trails and vaccinations, fluoridation of the public water, chemtrail aerial spraying (Operation Cloverleaf), and other various soft-kill technologies as well as hard-kill (international wars involving the mass killing of military and civilians (as collateral damage)?  Are these Zombie movies a secret snapshot of the mindset of those that control world Banking, illegal narcotics and weapons trafficking and create unprovoked, unConstitutional, illegal wars for war profiteering for large international defense-related corporations?  Are these movies the best projective psychological tests available for how the subconscious group mind of a certain faction of the Secret Shadow Government (SSG) functions and what may be driving them at a primal level,  a test far better than any Rorschach inkblot test?
IMAGES OF ZOMBIES HAVE BEEN AROUND FOR A LONG TIME AND SO HAS THE RULING CLASS OF OVERLORDS AND SUPER-ELITES
Zombie movies have always been around as B movies as have been "slasher films".  But recently there seems to have been an increase in the number and intensity of these films, many of which are related to the themes of surviving crazed flesh-eating zombies from a pandemic or zombies which have mutated in a post-apocalyptic world.
Now an entrepreneur wants to create a live-action terror theme park "Z World" on Motor City's run-down and abandoned streets.  This theme park is based on the concept of surviving the "Zombie Apocalypse".
Why all this current public fascination with Zombies?  In the recent genre of Zombie movies, the Zombies are clothed.  In these recent street attacks labeled as "zombie attacks," the assailants are naked.  An interesting development in this Zombie phenomenon, huh?  Are these Zombie Movies and public portrayals of Zombies an expression of the Ruling Elite's deepest fears about the masses rising up and using the "French Revolution" or "Jacobin solution" to systemic abuse by the Powers That Be (PTB)?
WHAT CAUSES THESE ZOMBIE ATTACKS?   IS THERE A NEW TECHNOLOGY BEING DEPLOYED AND SHOULD THIS BE CALLED ZOMBIE TECH (Z-TECH)?
Are the anonymous crazed public Zombie attacks perhaps due to special beyond black Zombie Technology (Z-Tech) deployed by a certain faction of the Secret Shadow Government and if so what is the current status since the national elections of November 2012?
What was the actual cause of these two seemingly related Zombie attacks depicted above?  Has there been any pattern or common cause that has been identified so far?  Is there a beyond black technology being secretly deployed by a certain faction of the Secret Shadow Government in order to create chaos and provide a huge opportunity and demand to provide a draconian solution taking away more of the citizen's freedom?  Is this similar to the MK-ultra shootings that just seem to occur in the right context and time to support a certain faction's demands for increased gun control?
Some experts have blamed the effects of new, highly potent toxic street drugs such as synthetic marijuana called "spice" or the synthetic amphetamine MDPV called "bath salts". In October 2011 "bath salts" were ordered to be listed as Class 1 under the Controlled Substances Act.
Some police believe that use of either of these new types of synthetic street drugs (often marketed as "party drugs") to mimic the dangerous effects of PCP or "angel dust" which produced legendary symptoms in some users, such as crazed aggressiveness and ability to sustain multiple hits by police gunfire which would normally be instantaneously lethal.
Others have attributed this phenomenon to a combination of factors such as the breakdown of the family, severe economic recession with unemployment and underemployment, and growing political dissent and instability.
Recent surveys suggest growing dissatisfaction by most Americans with their Govt.  In one, only 9% felt Congress was doing a good job representing them. Many Americans are unhappy with the militarization of the police and the apparent creeping police state which some view as the Nazification of the American Republic.
Others see movies and media frequently portraying Zombies as "pre-emptive programming" or a primitive form of mindkontrol. Some experts have claimed that slasher films which are typically available on most TVs nowadays can have a dangerous effect on vulnerable unstable young viewers.
Infamous serial murderer Ted Bundy claimed in one of his last interviews in prison that his use of violent pornography was a factor in his fascination with murdering attractive young women.
DO ZOMBIES REPRESENT SOCIETY'S DEEPEST FEARS?
Others view the movie's portrayal of Zombies and such as a mere representation of society's deeper fears, such as the release of dangerous viruses from USG bio-warfare labs that could create Zombies.  What is portrayed in movies that become popular can perhaps best be considered an expression of the deepest fears of the group mind of society at large.
Does the average person view those who pull the strings of his/her Govt as having the characteristics of a Zombie, cold-hearted, no emotion, and a ravaging hunger to devour humans and all their wages and wealth through excessive taxation?
Is this the deep unconscious view that society has about those who rule over them?  Is the Zombie a metaphor, a subconscious representation of the group mind of society for NWO Global Beast that is attacking their Republic's Sovereignty almost daily?
It is known that a certain small number of individuals can become violent or suicidal on certain anti-depressant prescription drugs, especially if they consume alcohol. Some researchers have suggested a strong connection between such drugs and schools shootings and another violent acting out.  In fact, certain anti-depressants now carry label warnings.
OTHER POTENTIAL CAUSES OF ZOMBIE ATTACKS
Now for a trip into the Ozone. There have been some anecdotal reports of infrequent but significant incidents of teachers and staff cracking and running up and down the halls of public schools for no apparent reason other than the installation and activation of Wi-Fi systems.  These systems utilize pulsed beam microwave emissions to which some are reported to be sensitive.
In some European reports, it is suggested that research has shown that 3-6% are sensitive to pulsed beam microwaves and show altered electroencephalograms and electrocardiograms when exposed to such emissions.
It is not known for sure at this time what the long-term effects of frequent exposure to these electronic emissions will turn out to be.  Some early research is suggestive that too much close exposure to cell phones can significantly increase the risk of brain tumors over perhaps a long time.
But so far there are no definitive studies at least publicly released that document the behavioral effects of frequent exposure to pulsed beam microwaves such as cell phones and Wi-Fi.
If cell phone systems have been deployed with multiple uses with the visible use provision of good communication is great as long as the health risks are minimal and controlled. If there is a secondary invisible use for spying, tracking, and psychotronic mood or thought entrainment, then that is a whole different matter.
As Barry Trower, the world's top expert on microwaves once stated, would folks have ever approved a govt means to spy on them so extensively without the device being able to be used to provide mobile communication?
Z-TECH AS TARGETED PSYCHOTRONICS, TARGETED BIOWARFARE OR TARGETED PSYCHOPHARMACOLOGY?
It has been alleged that exposure to certain types of pulsed beam microwave emissions can produce behavioral effects and that there have been numerous handheld or console-type secret weapons developed and deployed by various intel agencies which can entrain mood and even produce auditory hallucinations.
The Congressional Hearings on MK-ultra along with various disclosures and declassified documents have shown that American Intel has in the past worked hard to develop and deploy certain mindkontrol chemicals and compounds.
These psychopharmacological chemicals and compounds can in many cases be detected after the fact by forensic and toxicology analysis, but not in all cases.  Nor can all of these specialized pulsed beam microwave emissions and other more advanced forms of psychotronics always be detected by various electronic detectors available.  This makes any such deployment difficult to detect.
It has been reported by several experts and researchers that conventional pulsed beam microwaves have been deployed against certain intel targets, so we know that has happened.  But it is not known if any new technology such as Scalar Waves has been developed and deployed as a mindkontrol weapon against individuals or the society as a whole.
Kevin Barret discussed harassment and perhaps murdering of dissidents in this excellent article.
And even without these pulsed beam microwaves being deployed as specific psychotronic weapons, some have alleged that the normal intensity of background RF emissions in any major urban area may perhaps alone cause increased health and psychological issues for the public.
Could certain factions of the Secret Shadow Government develop advanced beyond black biological weapons that can be deployed to produce specific CNS deterioration resulting in a mass Zombie Apocalypse? If this exists could it be related to the greatly feared Prion diseases such as Creutzfeld-Jakob or Mad Cow Disease?
TESLA WAVES?
Now here is where it gets spooky.  There is rumored to supposedly be another class of RF that is not detectable by normal means.  This new type of RF transmission has been called "Tesla Wave", Scalar Wave, Curl Free Wave, Longitudinal wave, Standing wave, Time-reversed Wave, or Torsion wave.
These waves are rumored to have superior penetration to the old "P" waves or various types of ELF ground-penetrating waves used to communicate with submarines.
Now I am no expert on electronics or RF and know no almost nothing about them, but I have heard rumors that anyone who wants to understand the basic technology of all this needs to examine the Raymond C. Gelinas patents, learn about Josephson Junction (crystal diode) detectors, and Torsion Physics. But I have also been told by those that should know for sure not to waste my time checking into this because such technology is obsolete and the Secret Shadow Government (SSG) has technology far advanced beyond this (perhaps by 30-40 years).
It has been rumored that several nations have manufactured new radios for their special ops which employ this technology in various embodiments including communications and for advanced psychotronic weapons.  Supposedly when used for communications this technology provides advanced range and sound quality.
I heard one crazy rumor that certain unmarked black helicopters flying over America (actually dark green) that Jim Keith wrote about carrying these new UHF style radios which FAA also has transceivers for in addition to their regular VHF. But supposedly this too is old technology and the new stuff we aren't allowed to know about is about 20-30 years out beyond what the public is allowed to know.
If this special Z-Tech actually exists has it been deployed as Psychotronic weapons against whistle-blowers, public dissenters, Ron Paul supporters, Constitutionalists, veterans or other patriots, or susceptible victims to stage Zombie attacks and crazy mass shootings or bizarre murders?  We have no way of knowing since we the public have no detectors for Z-Tech waves if they exist or any actual scientific evidence of the existence of Z-Tech chemicals contained in street drugs or which can be deployed to produce anonymous Zombie attacks.
Is it possible that there is a variety of newly developed and deployed Z-Tech weapons being used to sanction whistle-blowers, to create anonymous public Zombies and crazed shootings, or to entrain certain desired moods and opinions in the public mind?  So far there are no clear and definite answers to these questions in the public sector so we can't know for sure.  Those that really know aren't talking. But there are those pesky rumors that just seem to keep circulating.
DOES THE PORTRAYAL OF ZOMBIES IN THE MOVIES AND MEDIA REPRESENT THE DEEPEST FEARS OF A CERTAIN FACTION OF THE SECRET SHADOW GOVERNMENT (SSG) CONTROLLERS?  SHOULD THIS BEST BE REFERRED TO AS THE Z-TECH FACTION OR Z-FACTION?
Update:  Just recently there has been a drop off in Zombie attacks, but an increase in wacky violence against women, families, and the workplace. Have various actions been taken within the Secret Shadow Government (SSG) to reduce these Zombie attacks?  Have there been various coalitions that have readjusted their prominence in the SSG during the recent National Election period?  Is it possible that the particular faction responsible for use of special technology to produce these Zombie attacks (whatever it is) has been displaced by a centralized power shift in the SSG?  Is it possible that Zbig has been flexing his muscles and applied the brakes to the use of this Z-Tech which produces anonymous Zombie attacks (has he put a block against the current deployment of this "Z-Tech" by another SSG faction which is now being displaced)?
HAS THE SSG FACTION WHICH IS ALLEGEDLY BEHIND Z-TECH BEEN DISPLACED OUT OF A PRIMARY CONTROL POSITION AND IS THIS FACTION NOW REGROUPING?
Is the new Hollywood movie "World War Z" scheduled to be released in movie theaters nationwide in June 2013, a symbolic veiled threat, a sort of Samson Option in the planning stage, perhaps designed to go operational if the current administration continues to go in a different direction than the Neocons want? Does Z-Tech exist as a new beyond black biowarfare agent which can be deployed to cause a worldwide Zombie outbreak unless folks have been specially immunized or given antidotes?  Does this technology exist and if so who controls it?  If this is what is going on now this would seem to be a plot right out of a James Bond movie.
VT Senior Editor Gordon Duff has just published a recent article in VT that has gone mega-viral and suggests the current administration has been flexing its muscles and perhaps making some strategic changes
Could it be that this purported flexing of power by the Administration has been responsible for fewer public Zombie attacks lately through suppression of an SSG faction that has been deploying this alleged technology, and if so is the "other side" regrouping and hard at work planning, plotting and threatening a "final solution" on their terms?  Or is it that all these recent media and Homeland Security focus on Zombies and the public Zombie attacks just a strange coincidence after all and represents deep psychological processes of the group mind of society?
---
ABOUT AUTHOR: Preston James is a Social Psychologist with Doctorate from Major Midwest Big Ten University. Retired after serving the community for over 36 years during which time there were numerous contacts with those associated with Intel and Law Enforcement.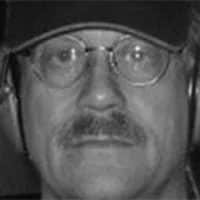 Social Psychologist with Doctorate from Major Midwest Big Ten University. Retired after serving the community for over 36 years during which time there were numerous contacts with those associated with Intel and Law Enforcement.
ATTENTION READERS
We See The World From All Sides and Want YOU To Be Fully Informed
In fact, intentional disinformation is a disgraceful scourge in media today. So to assuage any possible errant incorrect information posted herein, we strongly encourage you to seek corroboration from other non-VT sources before forming an educated opinion.
About VT
-
Policies & Disclosures
-
Comment Policy
Due to the nature of uncensored content posted by VT's fully independent international writers, VT cannot guarantee absolute validity. All content is owned by the author exclusively. Expressed opinions are NOT necessarily the views of VT, other authors, affiliates, advertisers, sponsors, partners, or technicians. Some content may be satirical in nature. All images are the full responsibility of the article author and NOT VT.