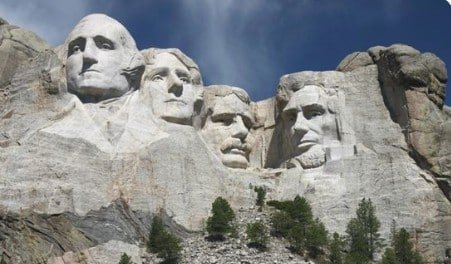 "We are not the makers of history; we are made by history," said Martin Luther King, Jr.
Indeed, history is a vital aspect of our existence since, without it, we would have no idea how or why things are the way they are now. We must learn more about our ancestors to comprehend their lifestyle better, gaining a thorough understanding of the world and ourselves.
History teaches us about how civilizations were built and how they went down. It teaches us how the ones who prospered did so and why others fell to decline. It contextualizes everything we observe and explains how it came to be.
We are amid a pandemic, but we aren't the only generation who has witnessed it. Our ancestors have been through similar situations and have given us a lot to learn from them to get through. History offers many lessons for the current generation to learn from, which explains why this course is popular among colleges and universities today. Whether you're majoring in political science, sociology, or psychology, history serves as a core subject to grasp the workings and theories of each field.
Let's further discuss why we must have a strong grasp of history.
Pillars of our democratic system
We need to learn about our legal system and democratic structure. The main elements of our legal system are taught to us by political history. The study of political history teaches us about our legal system, electoral system, political events, and most importantly, the constitution our society relies on and thrives on.
Amid the COVID-19 pandemic, several significant historical events are unfolding in our politics. Each president has their pandemic plans and regimes, and it all goes down in history. A slew of new immigration proposals is now making its way through Congress. We learn about these changes and their implementation in the news or newspapers.
Hence, it's crucial to learn about the workings of our legal system. We should also know how one constitutional system compares with another, such as  Congress vs. Senate, and what differences lie between the two. Choosing history as a discipline to major in will provide you with all this knowledge.
Offers lessons to tackle pandemics
History offers many lessons for preventing, controlling, and mitigating epidemics, although not as precisely as expected. Pandemics such as the Spanish flu, the plague (also known as the Black Death), TB, and many others have occurred, each teaching us something. History can teach us how to deal with pandemics and how to formulate a cure. We can also learn not to repeat the mistakes committed by others during previous pandemics.
According to historical studies, coronavirus has been present for generations. Coronavirus history provides scientists with a better understanding of the modified virus and how to keep it under control and develop a treatment.
Moreover, our governments can learn from past governments' actions and those who have lived through pandemics about how to keep the virus from spreading.
Learn from the past
People who do not learn about history are doomed to repeat the mistakes of their ancestors. Wars will be fought over the same issues over and over again. Government regimes will fall prey to the same flaws that have plagued them, and people will exercise their right to vote as they have in the past.
We have come so far, learning from history. There's gender equality due to the women's rights movement, racial discrimination is gradually disappearing, and we have the freedom to practice our religion of choice. Although there's still room for progress, learning from the past gives us headway for further advancement in the future.
History teaches us to pay heed to and learn from our mistakes in the past. It provides us with a perspective that helps us solve our current and future problems. Otherwise, we would be repeating past mistakes, going around in a vicious loop.
Insight on present-day problems
History allows us to gain a better grasp of not just the past but also the present.
We cannot hope to resolve any international crisis without understanding its roots. And that's where history comes to our aid. It teaches us when, where, why, and how the dispute arose, and only then can we move forward with resolving it.
History also helps develop empathy by teaching us about people's sufferings in the past. Minorities who have faced oppression in the past are a well-known example, educating us about their struggles and how far we have come with racial diversity.
History gives us the tools to analyze and understand the roots of the problems in the past. It points out recurring patterns we shouldn't repeat in the present day to keep peace and resolve the crisis.
History helps us navigate change
History is the study of change, development, and advancement. These developments have shaped the world we live in today over time. History informs us of why these changes were necessary and what life was like before they were adopted. It is hard to acquire a clear picture of the present without a thorough understanding of the events that led to these changes.
Historical changes occur every day. From a major event such as war to a minor event such as winning a football game is considered a historical change. These historical transitions have both causes and effects. For example, a series of events led to World War 2, such as the Treaty of Versailles, economic depression, Nazi ideology, and other factors. All played a significant role in the outbreak of World War 2; the point is that it did not just happen overnight but over years of events that led up to the war.
Learning about history aids us in forming hypotheses about what occurrences in the present may lead to in the future.
Conclusion
To summarize, in this COVID era, documented historical records of previous pandemics have aided us in coping with this issue. Records have proven invaluable, whether it was containing the outbreak or finding a cure for the disease.
It is also critical that we comprehend the constitution, which is the bedrock of our country. It enables us to comprehend better the laws, our rights, and the evolution of our legal system.
History also gives us valuable insight into our forebears' and ancestors' previous hardships that led to the world we live in today. Learning about their challenges aids us in resolving our current issues and avoiding the mistakes they made. Hence, it is important to learn from history if we want to make better judgments that will shape our future and not repeat past mistakes.
ATTENTION READERS
We See The World From All Sides and Want YOU To Be Fully Informed
In fact, intentional disinformation is a disgraceful scourge in media today. So to assuage any possible errant incorrect information posted herein, we strongly encourage you to seek corroboration from other non-VT sources before forming an educated opinion.
About VT
-
Policies & Disclosures
-
Comment Policy
Due to the nature of uncensored content posted by VT's fully independent international writers, VT cannot guarantee absolute validity. All content is owned by the author exclusively. Expressed opinions are NOT necessarily the views of VT, other authors, affiliates, advertisers, sponsors, partners, or technicians. Some content may be satirical in nature. All images are the full responsibility of the article author and NOT VT.