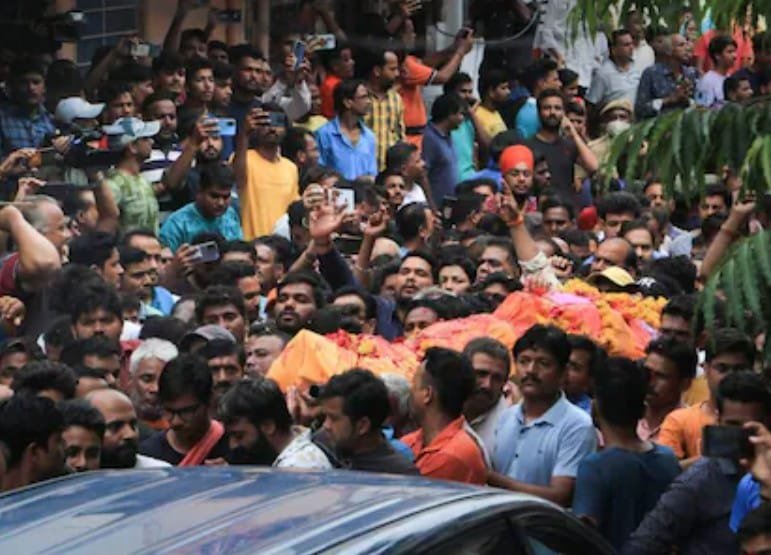 By Sajjad Shaukat, PAK VT
In his book, 'The Prince, Machiavelli advises the rulers to have a lion-like image outwardly, and act upon the traits of a goat inwardly. He also suggests, the use of terror to obtain their goals and to divert the attention of the public from internal crises. In his sense, a good ruler should be a good opportunist and hypocrite.
Since Narendar Modi, the leader of the ruling party BJP, became the Indian prime minister, he has been following the discarded tactics of Machiavelli in the modern era.
However, two Muslim men named Gos Mohammad and Mohammad Riyaz murdered a Hindu tailor named Kanhaiya Lal in his shop on June 28, this year in the Indian state of Rajasthan's city of Udaipur reportedly over his social media posts in support for the ruling party's suspended BJP spokesperson Nupur Sharma whose derogatory remarks about the Prophet Mohammed (PBUH) sparked global protests, including India earlier last month.
One of the accused men posted videos online which said that they were avenging an insult to Islam.
According to Indian media, both the accused men have been arrested. The case is being investigated by the National Investigation Agency (N-IA), and the Anti-Terrorism Squad (ATS) and Special Operation Group (SOG) of the Rajasthan Police are coordinating with the NIA.
The murder has sparked religious tensions in Rajasthan. Curfew has been imposed till further orders in Udaipur.
Some prominent Muslim organizations have also condemned the assassination, while some BJP leaders have stated that they would march in the capital of New Delhi to protest against the killing. Now, Hardliner Hindu organizations held protests in New Delhi to condemn the slaying of a Hindu tailor and more protests have been planned. Thousands of people also marched through Udaipur, many holding Hindu saffron flags and placards.
Meanwhile, without any investigation, Rajasthan's Home Minister Rajendra Singh Yadav allegedly claimed on June 29, 2022, that one of the accused had visited Karachi for 45 days in 2014—he had been making calls to 8-10 phone numbers from Pakistan—Director General of Police ML Lather said that the accused had gone to visit the office of "Dawat-e-Islami", as quoted by the Indian Express.
India Today also wrote on June 29, this year: "A day after the brutal murder of the tailor in Udaipur, Rajasthan Police said that Ghouse Mohammad had gone to Karachi in Pakistan in 2014 and had links with the Karachi-based Islamist organization Dawat-e-Islami."
Sources suggest with growing evidence that both the killers were active members of RSS' Muslim branch (Rashtrya Muslim Manch). Like Ajmal Kassab who was arrested in connection with the Mumbai terror attacks and Indian security agencies forced him to give statements against Pakistan, these agencies can force both the murderers to involve Islamabad.
Indian media is also trying to link these killers with Pakistan-based ISIS, Tehreek-e-Labbaik Pakistan (TLP) by spreading disinformation that some of TLP activists are trying to eulogise the beheading of the Hindu tailor, while ISIS in India is active in Muslim majority states like Kerala, Western UP, Indian Illegally Occupied Jammu and Kashmir (IIOJK) and Indian Eastern Seaboard.
BJP has its minority branches like Rashtrya Muslim Manch, Rashtrya Sikh Sangat and Rashtrya Isai Manch. These outfits help the propagation of RSS ideology.
In response to reports appearing in the Indian media regarding investigations into a murder case in Udaipur, Pakistan's Foreign Office Spokesperson Asim Iftikhar said in a statement on June 29, this year: "We have seen reports in a segment of the Indian media referring to investigations into the murder case in Udaipur, mischievously seeking to link the accused individuals, Indian nationals, to an organization in Pakistan. We categorically reject any such insinuations, which are typical of the BJP-RSS 'Hindutva' driven Indian regime's attempts at maligning Pakistan, including by externalizing their internal issues through pointing fingers toward Pakistan. Such malicious attempts will not succeed in misleading the people, either in India or abroad."
In this respect, while indicating the opinion of various analysts, Kashmir Media Service (KMS) News Org pointed out on June 29, 2022: "Instead of putting own house in order by reigning in blasphemers, Indian Home Minister Amit Shah is trying to divert the attention through incidents like the murder of a Hindu tailor Kanhaiya Lal in India from the blasphemy committed by the leaders of ruling BJP in India…analysts…criticizing Modi's policies."
KMS reported: "A day after Congress leader Rahul Gandhi said that the Modi government was planning another false flag operation to distract attention from certain issues, a Hindu tailor Kanhaiya Lal was murdered in India's Rajasthan state. The way Indian media has launched a propaganda campaign against Pakistan over the murder in Udaipur, Rajasthan, has confirmed that Rahul Gandhi was right when he in a tweet on Monday [June 27] had said that "while Indians struggle, Modi is busy planning his next distraction" as he has his "mastery in entire distraction science".
It described that the analysts elaborate: "BJP government has done nothing to address the grievances of Muslim community…From Babri Masjid demolition to the Hijab row, there are hundreds of anti-Muslim events still awaited justice. The analysts criticized the puppet BJP journalists for directly blaming Pakistan without any concrete evidence…the involvement of the BJP government in the murder buries the real issue of rising islamophobia in India."
And in the recent past, the EU DisinfoLab disclosed, India's terror network and an anti-Pakistan propaganda campaign.
Nevertheless, the incident of murder in Udaipur cannot be seen in isolation, as it is part of Indian other anti-Muslim policies and false flag operations which were conducted in the past.
It is mentionable that Indian fanatic Prime Minister Narendra Modi-the leader of the extremist ruling party BJP had got a land sliding victory in the Indian general elections 2014. During the election campaign, the Hindu majority was mobilized on 'hate Muslim' slogans and 'anti-Pakistan' jargon. Again, on the basis of especially anti-Muslim and anti-Pakistan slogans, the BJP won a huge majority in the Lok Sabha in the Indian general elections of 2019, with 21 seats more than it won in the 2014 elections.
Nonetheless, various developments like unprecedented rise of Hindu extremism, persecution of  the Muslims, assaults on them, including their places of worships and property by the extremist Hindu mobs, ban on beef and cow slaughter, application of the laws—the Indian Citizenship Amendment Act 2019 (CAA), the National Register of Citizens (NRC) on Muslims, abrogation of the special status of the disputed territory of the Indian Illegally Occupied Jammu and Kashmir (IIOJK) on August 5, 2019, revocation of articles 35A and 370 of the Constitution—bifurcation of the IIOJK into two territories to be ruled directly by New Delhi, continued lockdown there, deployment of more than 900,000 military troops who have martyred thousands of the innocent Kashmiris through brutal tactics, amendment of the law, allowing Indian citizens to buy land in the IIOJK and issuance of domicile certificates to more than 800000 non-Kashmiris clearly show that encouraged by the Hindu fundamentalist groups such as BJP, RSS VHP, Bajrang Dal and Shiv Sena, including other similar parties, Modi-led government has been promoting religious and ethnic chauvinism in India against the Muslims.
In fact, Modi was already following biased policies against the Muslim community. In this regard, the 2002 Gujarat riots were a three-day period of communal violence in the BJP-ruled Indian state of Gujarat by extremist Hindus under the guidance of Modi who was chief minister of Gujarat and masterminded the Muslims' genocide.
It is notable that Pakistan's civil and military leaders, as well as top officials, have repeatedly warned the international community that in order to divert attention from internal issues and scandals, including great humiliation in the military standoff with China, India is planning to stage a false flag terrorist operation (Pulwama-II) and to accuse Islamabad in this connection, as it has done multiple times-assault on Indian Parliament on January 12, 2001-attack at Indian Air Force Base in Pathankot on January 2, 2016-simultaneous terror attacks in Mumbai on November 26, 2008, and terror assault in the Pulwama district of the IIOJK on February 14, 2019.
Without any investigation and evidence in relation to these false flag operations, Indian media and high officials had started blaming Pakistan's intelligence agency, Inter-Services Intelligence (ISI), and banned Islamist militant group Jaish-e-Mohammad (JeM) as well some other outfits and Kashmiris who are fighting for the liberation of Kashmir in accordance with the UN resolutions, while brutal tactics of the Indian security forces have failed in crushing their struggle for the right of self-determination. However, through these false flag operations, New Delhi also wanted to defame Pakistan in the world.
It is of particular attention that on July 19, 2013, the Indian former home ministry and ex-investigating officer Satish Verma disclosed that terror attacks in Mumbai on November 26, 2008, and an assault on the Indian Parliament in January 12, 2001, were carried out by the Indian government to strengthen anti-terrorism laws.
Exposing the nexus between BJP and RSS, the then Indian Home Minister Sushil Kumar Shinde revealed on January 20, 2013, that organized training camps run by the fundamentalist parties, RSS and BJP were promoting Hindu Terrorism. He also explained that these extremist parties were behind the Samjhauta Express incident, Meccca Masjid, and Malegaon blasts. He added: "We will have to think about it (Saffron terrorism) seriously…Hindu extremist parties BJP and RSS were involved many times in Hindu Muslim violence in India, especially Gujarat and Babri masjid incident."
Then India's External Affairs Minister Salman Khurshid endorsed Shinde's statement, saying that it was based on facts. Indian Home Secretary R K Singh disclosed that during the investigation the government had found ten names of the Hindu extremists, associated with RSS, who were involved in these terror attacks, including Ajmer Sharif.
As regards the Mumbai terror attacks, in the investigative book "The Betrayal of India: Revisiting the 26/11 Evidence", written by Elias Davidsson proved that simultaneous terror attacks in Mumbai were—false flag terror attacks.
Davidsson elaborated that Indian state's investigation of the attacks was a big eyewash to bamboozle the state narrative and cheat Indian and international audiences, just to blame Pakistan. The author blames the Indian establishment and their US partners and writes, "It is highly plausible, that major institutional actors in India, the United States and possibly Israel, were complicit in conceiving, planning, directing and executing the attacks of 26/11; evidence of a deceptive investigation is even stronger—this mass-murder conducted by Indian prime Intelligence Agency, RAW and her surrogates."
Notably, the Director Generals of Military Operations of Pakistan and India had agreed to strictly observe the 2003 ceasefire agreement at the Line of Control (LoC) and other sectors, including Working Boundary from midnight of February 24 and 25, 2021.  But, unless resolved, Kashmir will remain a nuclear flashpoint.
Undoubtedly, we can conclude that the murder of a Hindu tailor in Udaipur was a false flag operation to link Pakistan.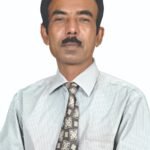 ATTENTION READERS
We See The World From All Sides and Want YOU To Be Fully Informed
In fact, intentional disinformation is a disgraceful scourge in media today. So to assuage any possible errant incorrect information posted herein, we strongly encourage you to seek corroboration from other non-VT sources before forming an educated opinion.
About VT
-
Policies & Disclosures
-
Comment Policy
Due to the nature of uncensored content posted by VT's fully independent international writers, VT cannot guarantee absolute validity. All content is owned by the author exclusively. Expressed opinions are NOT necessarily the views of VT, other authors, affiliates, advertisers, sponsors, partners, or technicians. Some content may be satirical in nature. All images are the full responsibility of the article author and NOT VT.