There has been prior cooperation between those who read Metallicman and us at Jack Heart. He is over there in China and is read religiously by people whose job it is to understand Asia. He claims, much like Gordon Duff did, to be an alumnus of Majestic.
Although it may come as a shock to the rubes that read the New York Times, there really is an off-world program, somehow tied into what is called OCONUS by the military. I know this because I personally have had dealings before with alumni from this program and strangely enough, they were also in China. All I'm going to say is what I've gotten from them, much through Metallicman's writings, rings true with what I already know from my prior dealings with American expatriates in China.
This is no longer even a warning, there is no sense in warning anybody about what is now inevitable. To an oriental, it's preferable to die rather than lose face, as is well demonstrated in the Japanese custom of harakiri. Sending the Wicked Witch of the West, cackling and laughing at China, as she soared into their sovereign territory on her broom was an insult of carefully calculated cruelty. China will retaliate by ceasing to supply Apple with the hardware necessary to run their technology but that is only the beginning. China has canceled all maritime and legal cooperation; she will do nothing to stop the flow of fentanyl into the US via Mexico and she will do even less as far as bilateral talks on climate change.
China has been ready for war since last week (1) and she is now firmly in Russia's camp. It is only a question now of who will strike first; the Russo-Chinese alliance or NATO and the forces of global madness. Below is an excerpt from a communication with Majestic Metallicman has just published:
"As of 6 August 2022…
It is now (at this point in time) highly probable that "medium bads" will occur. It is no longer "small bads". The situation in the Western nations are gyrating out of control, and this is forcing the Eastern nations into actions that they are reluctant to engage in. Those in the West (i.e. The United States) have [1] this belief that they have some special "God provided" protection. [2] That they have some super secret, special weapons, and technology. [3] That much of this technology was reverse engineered from Domain or similar advanced sources. [4] That they can win and destroy the East using this advanced equipment, technology, and abilities.
All of the belief structures are in error. The "secret weapons" are neither secret nor wholly functional. The idea that the West will unify under a combined threat level is not realistic. The overall belief that nuclear submarines are undetectable and lie hidden is in error. <redacted> They are careering towards a very bad outcome. We now anticipate "medium bad". Though we are working hard to contain them, there is near deleterious insanity that has gripped the "leadership" of the West and they believe that the destruction of the world is an acceptable outcome provided that they still rule it.
The vision of the world that they envision is a very bad one and will result in millions of years of global devastation. No reproduction of current sentient life will be able to occur. The prison complex will evolve into a lonely, abandoned husk of waste floating within its own isolation universe, and abandoned by the Domain to be forgotten and ignored.
The domain will not permit this. We consider this an emergency. We have requested other (Domain) resources to assist in this ongoing emergency potential. This might necessitate infected mass die-offs in the aggressive (leadership's) population centers on the planet. We will arrange additional resources to assist in the transition period of the various die-offs so that the existing systems are not overwhelmed.
Consciousnesses will be directed and funneled into the proper segmentation and sorting avenues.
We need to allocate resources to avoid swamping the systems already in place. We (Domain) learned from our mistakes in the past, and this situation will be tracked to a different vector than what it is on now, though it will not appear to be that way too many of the readership. (Commander is talking about common template tracking and the sub-template structures. -MM) However, there will be some great hardship in the world. Mostly the collective West.
Great damage and casualties can be avoided, however, the realistic probability of this actually manifesting is getting smaller and smaller over time. <redacted> There will be certain pockets of the West that will be poisoned. And given the resources (Domain resources) it might take a long time before they are cleaned up. We are working presently to avoid the "medium bad" from manifesting. We are not hopeful." (2)
Meanwhile back in the explicate order, to paraphrase David Bohm, the situation is dire indeed. In its madness, America has flauntingly violated its own one China policy which had been in effect since the seventies. Its mainstream news outlets, in keeping with media policies established during the COVID era, operate with a palpable disdain for American lives, whitewashing America's provocations by misleading Americans to think Tawain is a sovereign nation and painting pictures of an easily winnable war with a heavily armed superpower, which China no doubt is. Below is a video of how war with China in the Taiwanese Straights really stacks up for America's hapless military.
A recent Twitter poll of 9,223 people asking who they would side with when rabid dogs like the Rand Corporation finally get their war with China indicates American propaganda is ineffectual, even among Americans.
Not only have Americans been sold a bill of goods on China's military capabilities but if famed commentators like Angelo Giuliano and my own sources are to be believed they have been lied to about life under the Chinese communist party (Communist Party of China: CPC). While America's leadership has taken every conceivable step to do away with the constitution, small businesses, affluent lifestyles for its citizens, and even the sex of their children the CPC has worked relentlessly to improve the lives of theirs. Giuliano breaks it down for his fellow westerners in the video below.
In other news, Russian Foreign Minister Sergei Lavrov stunned the collective West the other day when he declared Russia: "Has information that the US built two additional bio-warfare labs: one in Kyiv, the other in Odesa.  They have developed pathogens in those cities." He then went on to say, "We will have to capture those cities to dismantle those labs to save the world from another pandemic."
This stunning statement makes clear Kyiv and Odesa are now officially targets of the Russian special military operation. It also verifies my own belief and that of Dr. Lee Merritt, that COVID did not come from Wuhan China but from those Biolabs that America's out of control government ringed around Russia that forced the Russian attack on Ukraine. (3)
Jack Heart Esoteric Evolution is a reader-supported publication. To receive new posts and support my work, consider becoming a free or paid subscriber.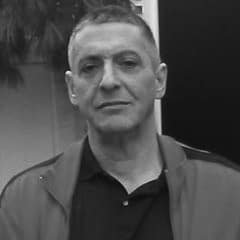 Jack Heart, pen name for George Esposito, is known for his extensive research and writings that provide high-quality information and authentic alternatives to mainstream narratives on a wide variety of subjects. His life experiences make for a highly intriguing perspective.  Jack runs his own research expose site called:  Jack Heart Esoteric Evolution
ATTENTION READERS
We See The World From All Sides and Want YOU To Be Fully Informed
In fact, intentional disinformation is a disgraceful scourge in media today. So to assuage any possible errant incorrect information posted herein, we strongly encourage you to seek corroboration from other non-VT sources before forming an educated opinion.
About VT
-
Policies & Disclosures
-
Comment Policy
Due to the nature of uncensored content posted by VT's fully independent international writers, VT cannot guarantee absolute validity. All content is owned by the author exclusively. Expressed opinions are NOT necessarily the views of VT, other authors, affiliates, advertisers, sponsors, partners, or technicians. Some content may be satirical in nature. All images are the full responsibility of the article author and NOT VT.