by Johnny Punish
So many of us want a "legacy" or to be "remembered." Why? Most everyone is afraid of death, right?
Well not everyone.  To quote the prolific director and comedian Woody Allen, he once said "I'm not afraid of death; I just don't want to be there when it happens." I know, I know, it's funny….but truly not everyone is afraid of death. But most of us are, right?
I mean, we like the idea that after our death we will continue to "live on".  Maybe we hope our souls live on through the memories of our children and future descendants. And now, with the advent of the digital age, maybe we want our data, videos, images, writings, or even our music to live on and on creating our "legacy" always available to be searched!
Recently I wrote and recorded a song called "Mister Fadeaway" that explores this subject matter. It asks the question
"Do you think you'll be in the Jesus Christ category, a man who is still remembered after 2000 years or will you be forgotten completely within 100, 200, or 1000 years? 
It helps me deal with the fact that I am insignificant, that, in the biggest picture, I am a Mister Fadeaway.
Yeah, in the past, if we wanted to be remembered, we would carve our words and marks into stone; a top choice for millions of years, right?  Stone lasts a long time. Heck, we have carvings from back over 4000 years and, thus, we can revive a lost soul from the dead.  It's pretty cool.
But now, digital promises a long shelf life too and it can be much more specific. And, as we all know, the new digital tech is still in just the beginning stages. So who knows what the world will have for humanity in 100 or 200 years? I mean, Johnny Punish might end up being famous in the year 2222 for some "Mister Fadeaway" song I did back in 2022 right?
Let's face the facts! 99.9% of us will NOT be remembered, period!
We are all Mister Fadeways.
We simply cannot control whether our work will be remembered after we die. And not only that but why do we care? We will already be dead — so we cannot reap any benefits of our legacy. So what's with this weird desire? Why do we want to be remembered?
Some say it's our ego, and sense of self-importance. We think we are the most important individual in the universe. In this light, everyone should remember our greatness, our influence, and the work that we've done.  But the downside of wanting to leave a legacy is that it adds a lot of stress, anxiety, and frustration to our lives. It distracts us.
Rather than focusing on our meaningful work, we seek to win awards, and accolades from our peers, and to be written in history books. Not only that, but it makes us a slave to the opinions of others. We can lose some of our personal freedom trying to please others. Is it worth it?
I mean, what if we lived a life where we didn't care about whether we were remembered or not? Who cares what others think? What if we were satisfied to just do the best work we can do in our lifetimes and not worry whether anyone remembers us or our work?
Like most, I have always had a huge ego; well at least in my earlier life. Like most, I wanted to be remembered too and leave a legacy. But something faded in my 40s and by my 50s, it's gone, gone, gone. I don't care about this weird human need anymore.
What is important for me is to help people today. I start with my wife and kids. And, when I have the energy, spirit, and strength, I reach out further as far as I can.  Sometimes, I am in a bad spot and can barely get myself up to live.  On those days, I just let it go.  But mostly, I can do the work to help those who have less experience and need that brotherly push forward. Why Not?
What good is my money, time, or experience if I just hoard it for a rainy day only to find that said rainy day is my own demise?
Nah, I will do the best possible work now. I don't worry about a future legacy. But if others want to elevate me to Jesus Christ status in some weird future, maybe by 3122, go for it! So if you want to label me Mister Fadeaway? Please do! I mean, the Vegas money says it's a cinch domino, a 99.9% win! Bet on it!
And you? Are you also a Mister Fadeaway? I am putting mad money on it!
RESOURCES
Mister Fadeaway on;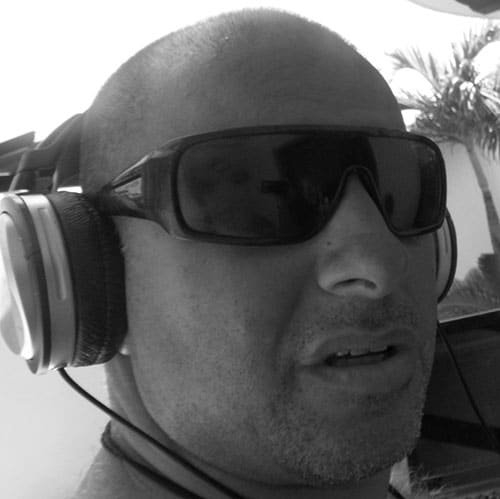 Johnny Punish founded VT in 2004.  After 20 years at the helm, he "retired" from the daily operations in late 2023 passing the ball over to the new owner of VT, Chief Justin Time.   He now writes for VT as "Writer Emeritus".  He is also a global citizen eco-activist, visionary, musician, artist, entertainer, businessman, investor, life coach, podcast host, and syndicated columnist.  
Punish is an ethnically cleansed Palestinian-American whose maternal family was evicted from their home in Haifa, Palestine in 1948 by Irgun; a Euro-Zionist Settler Terrorist Group.  The family became part of the over 1,000,000 Palestinians who are Al-Nakba refugees (The Catastrophe).  The family fled to Beirut Lebanon for 13 years eventually emigrating to the USA in 1961 via a Brasilian passport obtained by his Palestinian Brasilian-born grandmother (In the early 1900s, the family was sent to Sao Paolo Brasil as guest workers in the mining industry.  Punish's father is Italian-American from New York City.  Punish's paternal great-grandparents emigrated to the USA from Naples Italy and Marineo in Sicily in the 1890s.  Punish was born in the Bronx, New York in 1963.
Punish was educated at the University of Nevada Las Vegas (1980-81) and California State University Fullerton (1981-1984) with studies in accounting and business. Before the "internets" had been invented, he owned and ran (5) national newspapers in the United States of America from 1987-1998.  From 2004 to 2023, he owned and managed VT Foreign Policy retiring at the end of 2023.
Punish is also a recording artist.  He has over 100 original songs written. He records and produces music. A member of ASCAP, Punish has several songs placed in feature films. His music is promoted worldwide and played on all digital networks and net radio.
He is also the founder and owner of  Global Thinkers, a freedom media that helps free thinkers create real wealth.
Resources: Facebook –  YouTube – Apple Music – SoundCloud – Spotify –  X (Twitter)
Read Johnny's Full Bio at JohnnyPunish.com >>>
ATTENTION READERS
We See The World From All Sides and Want YOU To Be Fully Informed
In fact, intentional disinformation is a disgraceful scourge in media today. So to assuage any possible errant incorrect information posted herein, we strongly encourage you to seek corroboration from other non-VT sources before forming an educated opinion.
About VT
-
Policies & Disclosures
-
Comment Policy
Due to the nature of uncensored content posted by VT's fully independent international writers, VT cannot guarantee absolute validity. All content is owned by the author exclusively. Expressed opinions are NOT necessarily the views of VT, other authors, affiliates, advertisers, sponsors, partners, or technicians. Some content may be satirical in nature. All images are the full responsibility of the article author and NOT VT.