Update:
Time running out
Brittany Alkonis said on Wednesday that time is running out – when her husband runs out of leave days from the US Navy, her family will lose "all pay and benefits," she said.
"We will be forced to leave Japan with no income, no insurance, and it will be impossible for me and my kids to visit or even speak to Ridge for the next three years," Brittany Alkonis said. She told Tapper that "if we leave, that means that we'll go three years without seeing Ridge, without talking to Ridge, there are no phone privileges." She said that since her husband has been imprisoned, she's been allowed one 20-minute meeting with him.
Brittany Alkonis said she would remain at the White House today, tomorrow and as many days as it takes for her to be invited inside to have a meeting with the US government about her husband's imprisonment.
Trevor Reed, an American citizen and Marine veteran who was imprisoned in Russia for two years, claimed Alkonis is being held in harsh prison conditions that give him little access to communicate with his family. Reed attended the protest in front of the White House.
"They've imprisoned him for three years, where he's going to be in a place where he has the limited ability to even write and receive letters, no phone calls," Reed said. "The conditions inside the Japanese prison are not a joke."
Reed called on the White House and the Department of Defense to intervene.
"The United States has the ability to get Ridge out and to get him out immediately, so they need to do that," Reed said.
CNN's Ellie Kaufman and Oren Liebermann contributed reporting.
Ref.: https://www.msn.com/en-us/news/us/family-of-us-navy-officer-jailed-in-japan-over-fatal-car-crash-calls-on-biden-to-intervene/ar-AA10LtL6
---
First published on VeteransToday 22 June 2022
On May 29, 2021, Lt. Ridge Alkonis, his wife Brittany, and their three young children went on a special day trip. About to be deployed aboard the USS Benfold, Lt. Alkonis let each of his children plan an activity to do as a family before he left. His youngest daughter wanted to hike Mount Fuji and then get ice cream at one of their favorite shops near the base of the mountain.
After a joyful day of hiking, the family began to drive down the mountain and head towards Fujinomiya. As they entered the city, Lt. Alkonis suddenly, and without warning, lost consciousness. He slumped to the side and the vehicle drifted across traffic and crashed into several parked vehicles in a restaurant parking lot. Neither the screams of his daughter nor the subsequent crash roused him. Tragically, an elderly Japanese woman and her son-in-law both passed away as a result of the accident.
Despite the medical emergency Lt. Alkonis experienced, he was not taken to a hospital for evaluation. He was immediately arrested and detained, where he remained in solitary confinement for 26 days. Lt. Alkonis endured daily and lengthy interrogations without representation and was deprived of rest by being forced to sleep directly under bright lights.
He was indicted on charges of "negligent driving" and released on bail. Lt. Alkonis finally received a medical evaluation and was diagnosed by naval doctors and neurologists with Acute Mountain Sickness. The condition causes sudden syncope (fainting) and can affect an individual for up to 24 hours following rapid changes in altitude, which Lt. Alkonis experienced when he drove down Mount Fuji. Several individuals have reached out to the Alkonis family to share similar experiences when they witnessed fellow climbers suddenly faint after descending Mount Fuji.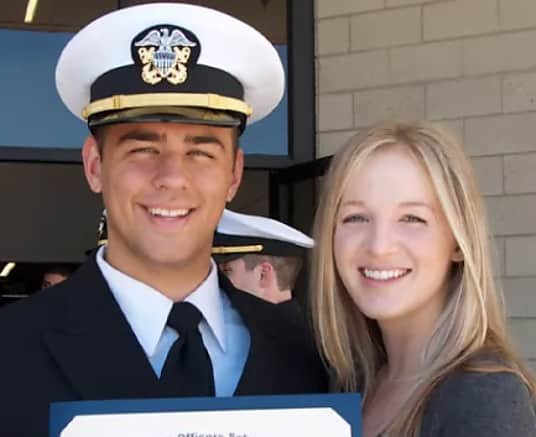 For the Japanese criminal justice system, which places high value on genuine acts of remorse and restitution, such settlements often avert criminal prosecution. As the official proceedings concluded, Lt. Alkonis and his representation anticipated a three-year suspended sentence, considered the norm for cases like this.
That's when the judge announced a three-year prison sentence for Lt. Alkonis, claiming he was fatigued and acted irresponsibly by continuing to drive. There is no evidence to support this claim; all family members, including Lt. Alkonis and his daughter, who was awake at the time of the crash, stated he was well-rested and alert. The evidence by doctors and neurologists of Acute Mountain Sickness had not been permitted to be presented at the trial. According to family reports, the shock at the sentence was palpable.
Lt. Alkonis is currently out on bail and remains in Japan as he appeals the decision. His family
 now seeks support – sign up to bring him home 
and to expose the injustice he faces at the hands of the criminal justice system in Japan. For a family with so much respect and love for the Japanese people, the process has been excruciating. However, they believe Lt. Alkonis is innocent and that his story needs to be shared.
At the heart of their petitions are clear violations of the Status of Forces Agreement (SOFA). SOFA is an agreement between a host country, such as Japan, and a foreign country that has military forces stationed there. . . .
Editing: Erica P. Wissinger
ATTENTION READERS
We See The World From All Sides and Want YOU To Be Fully Informed
In fact, intentional disinformation is a disgraceful scourge in media today. So to assuage any possible errant incorrect information posted herein, we strongly encourage you to seek corroboration from other non-VT sources before forming an educated opinion.
About VT
-
Policies & Disclosures
-
Comment Policy
Due to the nature of uncensored content posted by VT's fully independent international writers, VT cannot guarantee absolute validity. All content is owned by the author exclusively. Expressed opinions are NOT necessarily the views of VT, other authors, affiliates, advertisers, sponsors, partners, or technicians. Some content may be satirical in nature. All images are the full responsibility of the article author and NOT VT.