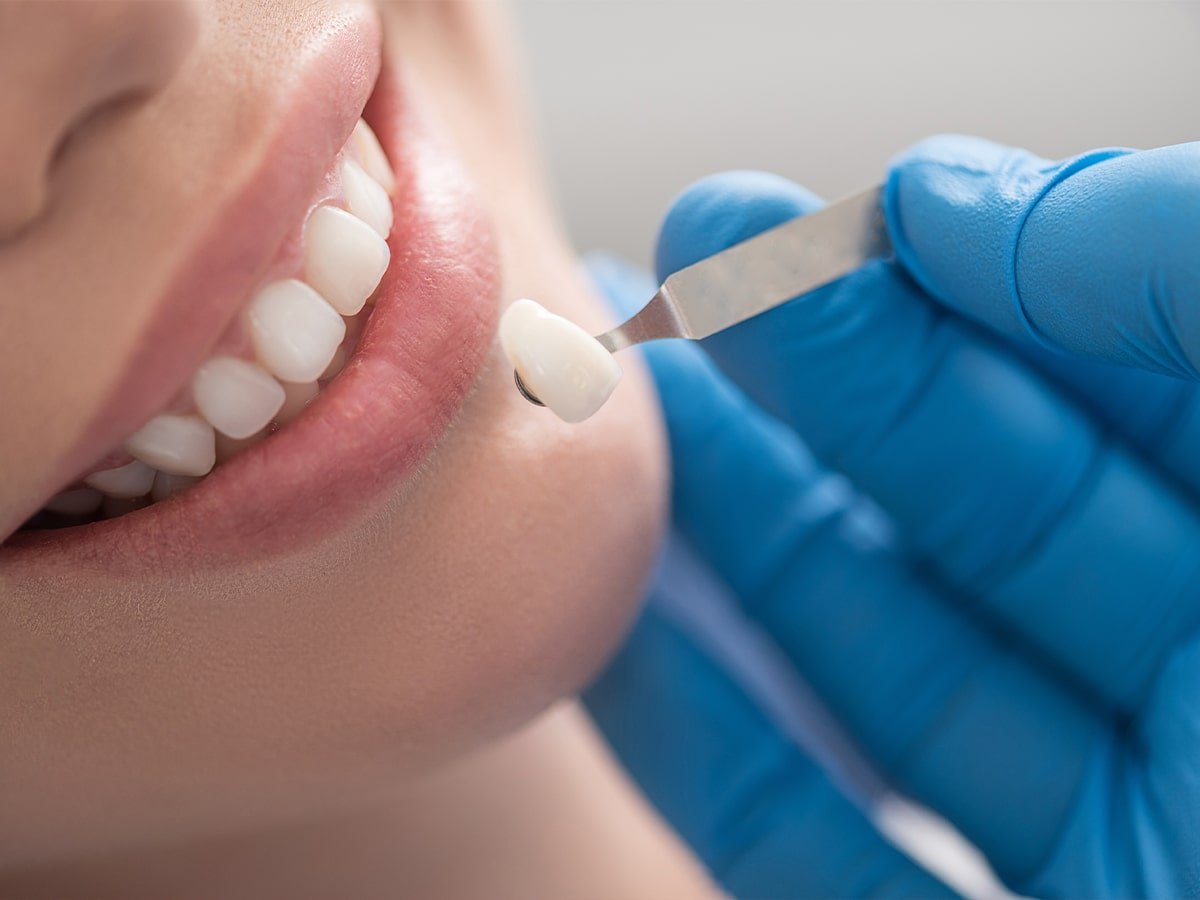 After getting a composite veneer, you might have second thoughts or get uncomfortable with the new teeth; now you're wondering if you can reverse the entire procedure. Are composite veneers reversible even?
This article will answer a good question: keep reading so you don't miss it.
What Are Composite Veneers?
Before we answer your question, let's enlighten those of our readers who may not know what composite veneers are. Here's a summary of them. Composite veneers provide an option for patients looking to improve or fix their damaged teeth. This also goes for patients with crooked, discolored, or disfigured smiles.
For a composite veneer to get attached or adhere to your teeth, there are two conditions it must pass. For starters, the enamel surface of your teeth must be treated and cleaned with an acid gel made up of 35% hydrophosphoric acid. After the surface has been treated, it is then etched with a bonding resin that can only be set using a special curing light. Once these conditions have been met, the composite can be applied to the tooth surface and sculpted to the patient's customs. Note that the composite must also be set using the same curing light.
Why Are These Conditions Important?
These conditions must be met for your veneers to be satisfactorily used by the patient. If you do not prepare and clean the surface of your teeth before adhering to the veneers, the final veneers can be quite bulky. The bulkiness may not be desirable for some people, leading to trimming the tooth in some veneer cases.
Another precaution to follow is giving proper care and attention when shaping between the teeth and back surface contours of the veneers. Failure to be careful when doing this will lead to unhygienic plaque traps.
Also, if you do not clean between your teeth with floss, accumulation of food debris and oral bacteria will cause swollen, bleeding gums (gingivitis), bad breath, and tooth decay. What this means for your veneers is that there will be staining at the veneer margins, the junction where the composite joins the tooth. This happens especially if the veneer placement has been contaminated with plaque, saliva, or blood or if you are at high risk for tooth decay. Tooth decay can burrow underneath veneers.
How Do Composite Veneers Work?
We've got a brief knowledge of composite veneers and their adverse effects when not applied properly. But how do they change the appearance of the person who uses them? Look at veneers this way; think of them as thin shells placed over your teeth. That's basically how veneers work. Although veneers are generally fitted over the top front teeth, it doesn't mean that other parts of your teeth do not apply to veneers.
The application process for composite veneers is not a difficult or lengthy one. You can get your composite veneers done in one dental appointment. During this appointment, your veneers are placed and shaped after a collaborative process between the patient and the dentist.
Are Composite Veneers Reversible?
Composite veneers are an excellent choice for people who want a durable cosmetic solution to enhance their teeth' physical appearance. But is it reversible? Yes, composite veneers and devices are removable if you reverse the process.
If you wish to remove the veneers, your dentist can do it safely without harming your enamel or natural teeth. But this process is more challenging; it is long and difficult. The dentist would require loupes to provide good magnification with good light; this is essential. Though these veneers do not need to be removed unless there is a health reason, composite veneers can be removed entirely without harm to the patient's teeth or health.
To live with composite veneers, you must schedule regular monitoring and maintenance. This is mandatory. Regular visits to the dentist are also advised as preventive measures. One of them is the use of x-rays to check for decay in between the teeth. You will notice after about 9-12 months. The composite surface starts to lose its gloss and therefore requires a need for it to be re-polished. The average lifespan of a composite veneer is between 3 -5 years.
Reasons Why A Patient Would Choose To Remove Composite Veneers.
Patients choosing to remove their composite veneers is not a rare occurrence. The removal is relatively common and poses no health risks to the patient. The usual reason for removal is to reshape or fix them up when the old ones break. Below is a breakdown of why a patient would go for the removal of composite veneers. 
Reshaping of The Veneers
Although after the procedure is done, most patients are satisfied with the initial shaping of composite veneers. But once in a while, we get the occasional patient coming back for a reshaping. The dentist can reshape composite veneers without having to remove the veneers altogether, but in some cases, drastic measures need to be taken. This procedure can often occur at a routine dental appointment as it is painless, quick, and does not affect the surrounding teeth or tissues.
Dental Work is Needed
Suppose the patient has a cavity, gum disease, or other dental problems that occur after the placement of veneers. In that case, removing the composite appliance during the dental treatment may be necessary.
Composite veneers are much easier to remove than porcelain and can be replaced after the dental procedure or after the patient has fully healed. Composite veneers do not require any filing of the natural teeth before placement, so these veneers do not need to be immediately replaced to prevent damage to the natural teeth.
Broken Veneers
If the patient incurs any accident that causes damage to the composite, it is crucial to see the dentist, who can fix the issue. Sometimes composite veneers can become loose or detach entirely from the teeth, especially if the patient falls or hits their teeth against a hard object.
Conclusion
Patients who receive composite veneers should not worry about their veneers standing in the way of their oral health. It is possible to conduct routine dental care such as cleanings, fillings, and even everyday activities such as brushing and flossing with veneers. Composite veneers can also be safely removed and replaced if necessary.
ATTENTION READERS
We See The World From All Sides and Want YOU To Be Fully Informed
In fact, intentional disinformation is a disgraceful scourge in media today. So to assuage any possible errant incorrect information posted herein, we strongly encourage you to seek corroboration from other non-VT sources before forming an educated opinion.
About VT
-
Policies & Disclosures
-
Comment Policy
Due to the nature of uncensored content posted by VT's fully independent international writers, VT cannot guarantee absolute validity. All content is owned by the author exclusively. Expressed opinions are NOT necessarily the views of VT, other authors, affiliates, advertisers, sponsors, partners, or technicians. Some content may be satirical in nature. All images are the full responsibility of the article author and NOT VT.