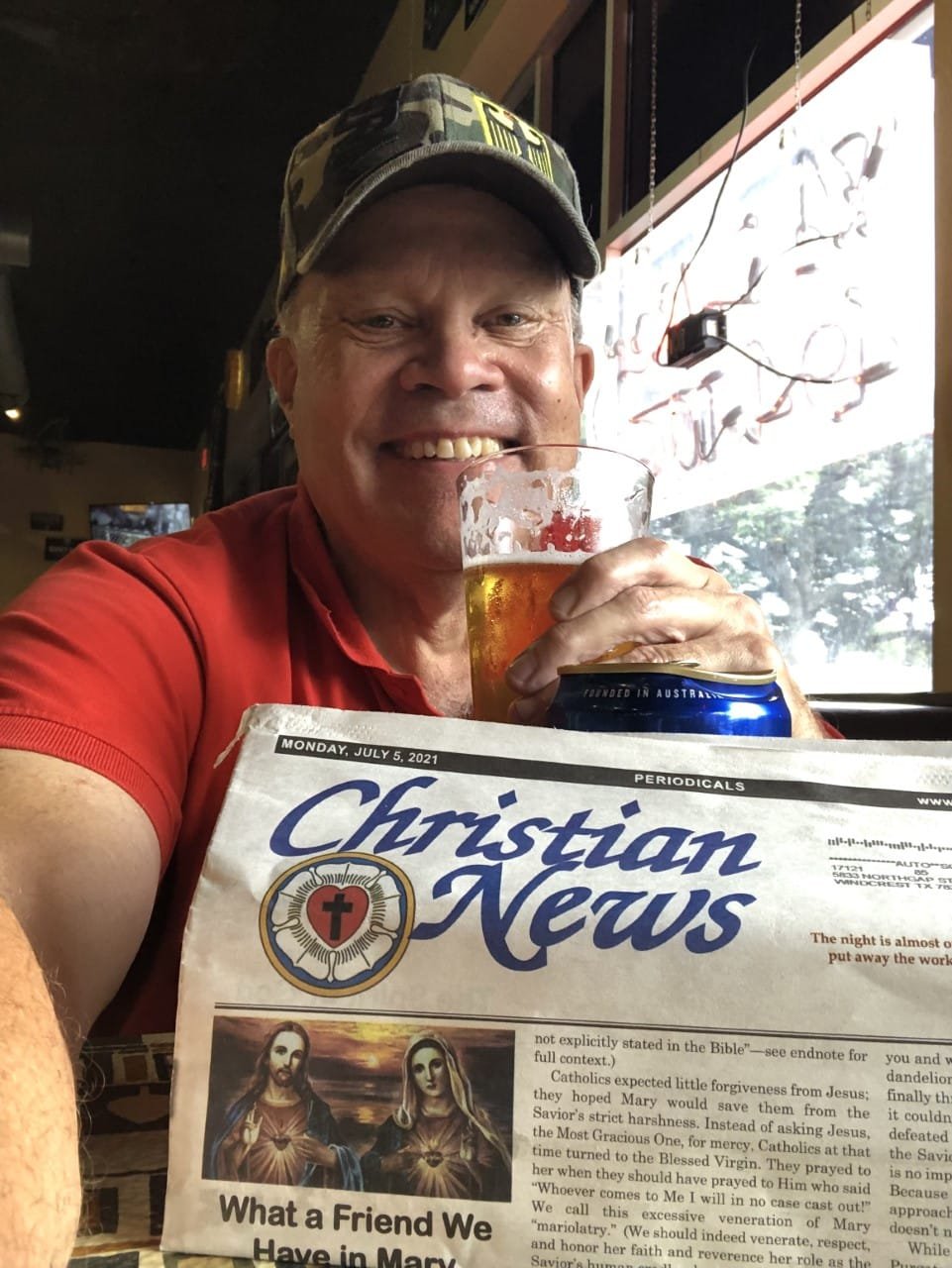 (Lutheran Pastor Mark Dankof of VT was invited to a private session of Texas homeschoolers and their parents in a secluded home in San Antonio in 2018, to speak on a critically important subject deliberately avoided in American schools, including the Christian academies, and especially in IRS tax exempt 501(c)3 churches drenched in the doctrines of American and Israeli Exceptionalism. Readers of Russia Insider and Russian Faith may find the greatly edited version interesting in revealing serious truths about the present situation in the United States for the Christian believer. Now in 2022 with the advent of the Russian-Ukrainian War since February 24 and the declared war of GloboHomo on Putin's Russia, the publication of this edited presentation in 2018 takes on ominously critical importance.)
It is a Saturday night here in the Alamo City, also known both in this country and outside it as Military Town USA.  It is noteworthy and more than understandable that I have been invited to speak on this topic in a private home, devoid of any advance or subsequent publicity, and without the sponsorship of any educational or church organization in this 7th largest city in the continental United States.  There is ample reason for this.  We unfortunately live in a climate of fear where tonight's topic is concerned, a climate which produces only occasional furtive glances and whispers in rooms with darkened shades among those who sense as Christian believers that something is deeply wrong in our land, so wrong that our educational and religious leaders have not only maintained sustained silence on a healthy discussion of a topic that shall not go away, but in many cases have served as sycophantic cheerleaders for that which I believe to be evil.  For some, it is the desire to be popular in the community.  For others it is the danger of being libeled and slandered that is paramount.  For yet others, it is the fear of losing a tax exempt status courtesy of the IRS and the Federal Surveillance State which is well represented in this city. Many pastors and teachers sadly confuse Empire Deification and Emperor Worship with Biblical faith and American "patriotism," which suggests that the core lessons and warnings of the Prophets Jeremiah, Amos, and Daniel, along with John's writings on Patmos during the reign of Domitian (81-96 A. D.), continue to be missed, along with the basic teachings of the Lord Jesus Christ about what really constitutes the Kingdom of God and who the Israel of God is really comprised of.
I pray we shall not miss what I truly believe to be the teachings of the Holy Spirit of God conveyed by these Biblical writers, or what I believe is being conveyed about both Martyrdom and Empire.  So we quite rightly gather on a Saturday night on our own time to examine that which is not being examined elsewhere around San Antonio this evening, as the days and nights continue to unfold before the Second Coming of the Lord Jesus Christ.
 My opening premise tonight is this:  The American Empire and its linkage to the Zionist State of Israel is intrinsically evil.  These entities are at the center of the drive to the New World Order, which in turn encompasses the ideology of world government; central banking; a controlled news media; the Culturally Marxist ideologies of radical feminism, abortion-on-demand, the LGBTQ agenda, societal acceptance of pornography, and an inherent opposition to authentic Christianity.  These entities seek to enslave the entire globe with this Satanic ideology, utilizing internal subversion, wartime economic sanctions, a global surveillance police state, and overt threats of military force against nation-states who do not acquiesce to the Beast.  Iran and a post-Communist Russia being revitalized by Russian Orthodox Christian spirituality and culture are but the latest targets. The symbols of the Christian Cross and the American Flag and Constitution shall be those chosen to sell lies to the American public and the American churches as to what this coming battle is about.  Make no mistake about it.  The New World Order is about neither.  It is the avowed enemy of both, no matter how many United States Army, Air Force, Marine Corps, and Navy recruitment ads appear during NFL games suggesting otherwise.
I have not come to this conclusion lightly or without personal study or sacrifice.  I will simply invite you to peruse a recent article of mine, "A 'Communist's Thoughts on the 4th of July," both because of a young man I discuss in that essay who is a microcosm of the deception of millions of Americans who believe they are following Christ in this arena when in fact I believe the opposite is true, and also because that essay contains many links to presentations and articles I have been preparing since 9-11, often times at considerable risk over these years.  Read these articles; listen to many TV and radio broadcasts since The War on Terror began 17 years ago.  My work will lead you to that of many others of equal or greater importance than I.  Begin this journey in earnest and you will encounter a world deliberately being withheld from you by your schools, your churches, most of your textbooks, as well as the news media most of you encounter when at all. I simply ask all of you to follow the dictum of Francis Bacon:  "Read, not to believe and take for granted, nor to contradict and confute, but to weigh and consider." Bacon's prescription, with the guidance of the Holy Spirit of God, is a portion of the Full Armor of God available to the believer in an unprecedented age of evil, deception, and mass communications technology designed to disguise Satan as an Angel of Light ( 2 Corinthians 11: 14) on both a national and global basis.
After all, how many of us have really examined the historical "truths" in our textbooks and presented on television about the Federal Reserve Board, the World Wars, Pearl Harbor, the Kennedy Assassinations and that of Martin Luther King?  Have you ever heard of Deir Yassin?  The Lavon Affair?  The USS Liberty Attack?  The Pollard Spy Case?  The real story on 9-11?  Or these Gulf Wars which began in earnest with Desert Storm under George Herbert Walker Bush in January of 1991?  What is really the truth about why our government has taken such a bellicose stance on Iran and Russia in recent years? Why has our government supported ISIS and Al-Qaeda affiliates in destroying Syria?  Why are we supporting the genocidal war of Saudi Arabia in Yemen?  Who is really behind the Pussy Riot desecrations of the Russian Orthodox Cathedral in Moscow and why?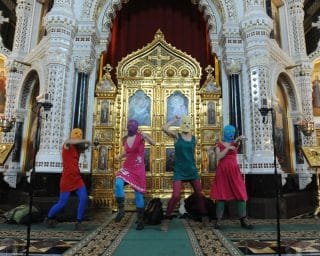 My second premise is this:  The American Empire today is a 21st Century repristination of the empires God has judged throughout history.  If you believe your homework assignment as a homeschooler with parents curious to find out more about about a demonized Christian pastor and commentator named Mark Dankof ended with my own recommended articles, you're wrong (smile).  I assign you to take a closer look at the conditions mentioned by the Prophet Amos during the reign of Jeroboam II, and his prophesies about the coming judgment of the Northern Kingdom of Israel at the hands of the Assyrians who would sack Samaria in 722 B. C.  I also assign you to read the relevant Old Testament texts about God's impending judgment upon the Southern Kingdom of Judah (605 B. C. to 586 B. C.) and the reasons for it.  Lastly, take a look at the words of our Lord in the Olivet Discourse (Matthew 24, Mark 13, Luke 21) as they pertain to the pronouncement of judgment upon Judah coming in the form of the destruction of the Temple of Jerusalem by Titus and the Romans in A. D. 70, or the character of the evil Ancient Roman Empire which serves as the backdrop of the martyrdoms of Peter and Paul, and the exile of St. John to Patmos described in Revelation for his refusal to venerate Emperor Domitian as the virtual Incarnation of God on earth.
 Think about it:  If my analysis is correct as the Spirit of God has guided me over many years, why drape the American Empire in the Christian Cross and the American Flag?  More importantly, why should Christian parents, pastors, and churches urge the participation of our kids in killing, wounding, and displacing millions of innocent people overseas who threaten neither our faith nor our real homeland security, but whose sole transgression is failing to acquiesce in a New World Order which identically threatens Christianity itself, both in the United States, in Putin's Russia, and on a global basis generally?  I believe this is a repudiation of the words of the Lord Jesus Christ about the nature of the Kingdom of God, and a repudiation of the Just War Theory of St. Augustine which has guided Western Christian thought for centuries on the issue of when and why a believer in Jesus Christ may take up armaments.  Perhaps even more significantly, an Empire which has become largely Antichrist in its society and in its political leadership and apostate churches, cannot possibly invoke God's name or His blessed protection in unjustifiable and aggressive conflict and expect righteous victory to come its way.  God Bless America in the current situation in this country presumably carries absolutely no weight with the Holy Trinity, a situation which as already mentioned mirrors the worst conditions of the aforementioned empires in Biblical history recommended for study and examination.
I am no pacifist.  I believe in St. Augustine's Just War Theory.  I come from a lifelong Air Force family.  I am no stranger to weaponry. I would fight for the legitimate defense of the United States against domestic criminals and foreign aggressors as I would for the innocent in our own community in San Antonio whose lives are being threatened and who are defenseless.  As a personal example 3 years ago, I almost had to shoot a criminal malefactor to death who was in the process of beating a woman to death in the parking lot of my apartment complex in San Antonio, even as a 3 month old infant lay injured underneath the couple's car.  I truly thank God everyday that circumstances that prevented that justifiable development from having to happen did take place.  You may read about it briefly here.  The point is this:  What the American Empire and the Zionist State of Israel it supports in the Middle East have been doing for years has no such similar Biblical, moral, and legal justification.  Take a close look at the grim reality of this truism in Palestine, Gaza, the Occupied Territories, and East Jerusalem, along with Afghanistan, Iraq, Libya, Syria, Southern Lebanon, or Ukraine.  The coming war with Iran and Putin's Russia will bring this evil New World Order agenda to an apocalyptic crescendo.  Christians should refuse to take up arms on behalf of this, and protect the rights of their children and church members to tell Caesar he shall not have that which belongs to Christ and Christ alone. Period. This is not Augustine's Just War Theory operating in what we are examining here.  It is mass murder, past, present, and undoubtedly future, largely for an entity that claims a divine right to Palestine and surrounding territories, even though it rejects the Gospel of Christ in favor of a doctrine of racial supremacy, world government, a kingdom of this world not the next, and a kingdom whose instruments are not love and brotherhood but armaments of mass destruction and mass surveillance in the interest of theft by terror and death. It bears no resemblance to the Lion of the Tribe of Judah, but to Barabbas and the Jewish mob clamoring for his release at the expense of He who knew no sin. This Satanic counterfeit of the Israel of God shall even set the stage for the appearance of Antichrist, and his usurpation of the temple of God to show himself as God (2 Thessalonians 2). St. Paul warns us in this very chapter of Satanic power, signs, and wonders, and God's sending of a strong delusion upon those who have already rejected His Son for His Son's very antithesis.  This delusion will lead to the destruction of those who believe the lie.
Let me add one sobering thought for your long term consideration tonight. My final premise is this:  It may not simply be enough to refuse to kill innocents on behalf of the American Empire and its Emperors.  The Lord may require that we be willing to die a death of Martyrdom Witness by the hand of this Empire at a time of His choosing.  Stephen, Peter, and Paul come to mind instantly as New Testament examples.  Revelation 2: 8-11 and The Cry of the Martyrs found in the 5th Seal of John's Apocalypse in Revelation 6: 9-11 are verses which accompany these Saints of God in constant reverberations within the heart, the mind, and the soul of those in closest union with Christ.
And unto the angel of the church in Smyrna write; These things saith the first and the last, which was dead, and is alive; I know thy works, and tribulation, and poverty, (but thou art rich) and I know the blasphemy of them which say they are Jews, and are not, but are the synagogue of Satan. Fear none of those things which thou shalt suffer: behold, the devil shall cast some of you into prison, that ye may be tried; and ye shall have tribulation ten days: be thou faithful unto death, and I will give thee a crown of life. He that hath an ear, let him hear what the Spirit saith unto the churches; He that overcometh shall not be hurt of the second death.  . . .
And when he had opened the fifth seal, I saw under the altar the souls of them that were slain for the word of God, and for the testimony which they held:
And they cried with a loud voice, saying, How long, O Lord, holy and true, dost thou not judge and avenge our blood on them that dwell on the earth?
And white robes were given unto every one of them; and it was said unto them, that they should rest yet for a little season, until their fellow servants also and their brethren, that should be killed as they were, should be fulfilled.
I believe these cited verses, among others, provide us with a New Testament doctrine of witness and faithfulness unto death.  It is not an accident in redemptive history that the first example this post-apostolic faithfulness unto death proves to be St. Polycarp of Smyrna.
Polycarp (A. D. 69-155) is one of the 3 chief Apostolic Fathers, along with Clement of Rome and Ignatius of Antioch.  His name translates into Greek as "much fruit" (Πολύκαρπος).  The two chief works which enable us to have some access to his life and death in Christ are The Martyrdom of Polycarp (Μαρτύριον του Αγίου Πολυκάρπου) and his Letter to the Philippians (Επιστολή προς Φιλιππησίους). You are assigned each of these for reading and contemplation, as your parents work these into your homework schedules.  Of the many things that are exciting about homeschooling, the experience of an entire family learning together is chief among them.  So shall it be here also.
Irenaeus indicates that he heard Polycarp in his youth.  Tertullian informs us that Polycarp had been a disciple of John the Apostle, our author of the Gospel of John, 1st-2nd-3rd John, and the Revelation on Patmos.  Jerome later conveys to us the fact that John had ordained Polycarp the Bishop of Smyrna.  Keep in mind that the Church of Smyrna in Revelation 2 was the economically poor but spiritually rich church, the church in Asia Minor warned specifically about the Synagogue of Satan, and the church instructed to be faithful unto death against the backdrop of an evil Roman Empire.  It is the prototype of the remnant Israel of God at the end of history, as the people of Christ watch spiritual darkness and apocalyptic political developments engulf the planet while clinging to the Word of God, the Holy Sacrament, and the testimony of Prophets, Apostles, and Saints.
Lutheran scholar turned Orthodox, Jaroslav Pelikan notes this backdrop of the execution of Polycarp in Credo:  Historical and Theological Guide to Creeds and Confessions of Faith in the Christian Tradition, page 223:
When, in the first postbiblical account of a Christian martyrdom, The Martyrdom of Polycarp, the Roman proconsul, Statius Quadratus, the political and spiritual descendant of Pontius Pilate and the representative of Emperor Antoninus Pius, orders the aged Polycarp, "Swear by the fortune of Caesar!" Polycarp instead confesses "with boldness, 'I am a Christian.  And if you wish to learn what the doctrines of Christianity are, appoint me a day, and you shall hear them.'"  And so he went to his death.  The twentieth century, which saw the rise of both Nazi and Communist totalitarian regimes that were inimical to Christianity, also therefore produced several such confessions that were political acts in this special sense. [see Barmen Declaration of 1934]
And so we come to the end of the hour with the question of the day being this:  While virtually everyone here will accept at face value the evil character of Nebuchadnezzar's Babylon, the Ancient Roman Empire, or the Hitler and Stalin regimes, is the American Empire somehow a beacon of light and hope to the world as our educational system, pastors, and churches often insist that it is, or is the verdict of the Activist Post more devastatingly accurate over 7 years ago in its essay, "10 Reasons America Will Be Judged as the Most Brutal Empire in History?"  Put another way, will our young people be doing the will of the Lord in serving in The Empire's War on Terror, or is the way of Polycarp, the way of Peter and Paul, and the exilic path of John, Solzhenitsyn, Sununu and Assange, His will for the lives of those who gathered here tonight if the situation so requires?
For the Christian living in the United States, that question will not go away.  I hope each person here tonight will avail himself or herself of the links to articles and broadcasts over time necessary to examine the question at hand, and to search the Scriptures prayerfully and diligently.  I am thankful that a remnant of people in this city have sought to examine the evidence for themselves and to allow the Lord to lead them in the truth over time as He wills.  And in these dark days and nights, with the eschatological time clock of God ticking to the end of this present cosmos and the beginning of eternity, let us think tonight not only of our own families and friends, but those around the world already mentioned as among those most presently persecuted and endangered.  The Lord's admonition of Revelation 2:11 echoes once again in our hearts, our minds, and our souls:  "He that hath an ear, let him hear what the Spirit saith unto the churches; He that overcometh shall not be hurt of the second death. . . .
And so we close tonight with that prayer.  May we have ears to hear.  May we hear what the Spirit says to the churches.  May we overcome.  May we be spared the second death in the Lake of Fire.  For the end fast approaches.  Amen.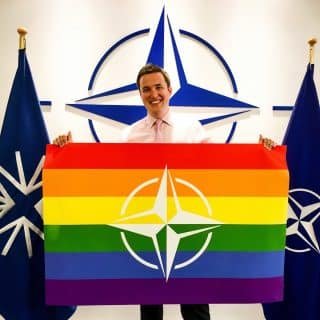 Was the former 36th District Chairman of the Republican Party in King County/Seattle. He was an elected delegate to Texas State Republican Conventions in 1994 and 1996 and entered the United States Senate race in Delaware in 2000 as the nominated candidate of the Constitution Party against Democratic candidate Thomas Carper and Republican incumbent William Roth.
Mark is the host of The Dankof Report for the Republic Broadcasting Network and the London version of The Dankof Report heard on the first Tuesday of each month for ACH and broadcast by RBN, Rense Radio, Free Speech Radio, and EuroFolkRadio.
ATTENTION READERS
We See The World From All Sides and Want YOU To Be Fully Informed
In fact, intentional disinformation is a disgraceful scourge in media today. So to assuage any possible errant incorrect information posted herein, we strongly encourage you to seek corroboration from other non-VT sources before forming an educated opinion.
About VT
-
Policies & Disclosures
-
Comment Policy
Due to the nature of uncensored content posted by VT's fully independent international writers, VT cannot guarantee absolute validity. All content is owned by the author exclusively. Expressed opinions are NOT necessarily the views of VT, other authors, affiliates, advertisers, sponsors, partners, or technicians. Some content may be satirical in nature. All images are the full responsibility of the article author and NOT VT.