Decadent, Corrupt, Self-Serving, Collaborative, and Servant of the Israeli Occupation; IDF and Israeli Colonial Settlers. Mahmoud Abbas and his PLO/PA continue to seek international useless recognition while they continue to provide active "security cooperation" with Israel, while Israel is on a murderous daily killing of Palestinians. 
Oslo Accord signed by Arafat and Abbas, with Rabin and Peres at the White House, was and will remain a crime against the Palestinians, past, present, and future.

If "Balfour Declaration" was a promise to the Zionists, then Oslo Accord legitimized it by giving and granting Israel' Full and Unconditional Recognition" legitimacy to the State and its Occupation. 

"Oslo was the greatest idea Israel ever had, and it let them continue with the Occupation without paying the costs." 
Mustafa Barghouti

Indeed, Oslo Accord is a crime of treason committed by Arafat, Abbas, the entire executive committee of the PLO, certainly Fatah, and all of its layers of leadership.

Oslo Accord gave Israeli full unconditional recognition of its sovereignty. At the same time, Israel never admitted to its illegality and Occupation of Historical Palestine, never admitted to its Occupation of the West Bank (continues to refer to the Occupied Territories as Judea and Samaria), and never even mentioned Palestine. It legally recognized the PLO, thus binding ALL Palestinians under Occupation and in the Diaspora to accept the legitimacy of Israel and its Occupation.

Over the years, I never understood why so many of the Palestinians continue to advocate for "reforming the PLO as representative of the Palestinians," knowing fully the role of the PLO in recognizing Israel and serving the Occupation, providing total costs of the Occupation and having 100,000 Palestinian Security Forces at the service of the Israeli Occupation, 

The crimes of the PLO and its leadership started way before Oslo. It began in Jordan, Syria, and Lebanon. Under Arafat, fraud, arrogance, and stupidity put the Palestinian community at risk. 

When he took the boat, saving his ass and his fighters, he left behind the very people who gave him loyalty and their blood. Even after the Massacre of Sabra and Shatila, he never looked back or bothered to open an international board of inquiry into the massacre. He dropped the ball. In Oslo, Rabin and Peres selected the best and brightest of Israelis and Diaspora Jews to negotiate. Arafat and Abbas dispatched the most stupid, incompetent, and corrupt negotiators (Quran and Assfour) who agreed, without the benefits of legal and professional expertise, to break up the Occupied Territories into three areas, A, B, and C. 
Of course, the Israelis, fully prepared with well research studies, professional advice, and expertise from Israeli and international organizations, took full sovereignty over Area C, with its entire reservoirs of the aquifer and natural resources. According to a recent report by the World Bank, the Palestinians lose over $2.6 billion annually from being denied any benefits from Area C.


Unfortunately, and as it happens, no Palestinian organization or prominent personalities ever called for an official inquiry into the negotiations of Oslo, holding both Arafat and Abbas fully responsible for the disaster and putting them on trial for treason.

Since Oslo, Israel, irrespective of its ruling governments, has continued to expand its "colonial settlements" and remained steadfast in providing unconditional support for its 'colonial settlers," including infrastructure support, added security by the IDF, and unqualified use of firearms against Palestinians.

Since Israel's evacuated its illegal settlers from Gaza on August 23, 2005, Israel laid a total blockade (land, air, and sea). The siege of 2 million residents continues today.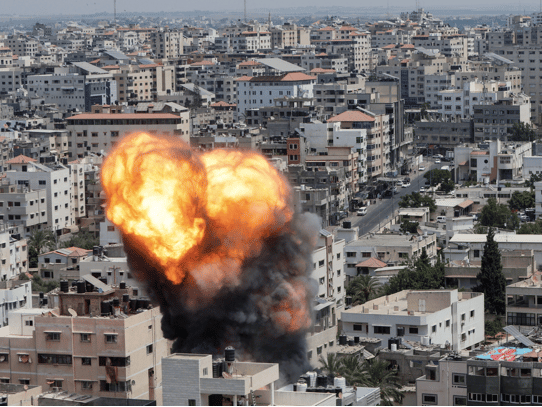 Since it evacuated Gaza, Israel has waged four major wars killing and murdering over 4,000 Palestinians, and small fractions are members of the militias.

 Tens of thousands of homes were destroyed, including residential buildings, schools, hospitals, and clinics, in "retaliation" for useless, stupid rockets fired by Hamas and Islamic Jihad that did not kill a single chicken.

More troublesome is the stranglehold that Fatah has over the issue of Palestine, including annulling national elections and setting up the "Palestinian Authority" with the sole purpose of managing and funding the Israeli Occupation.

The PLO/PA dedicated over 100,000 security forces and an annual budget of One Billion Dollars failed to protect one single attack by armed Jewish Settlers on Palestinian villages and properties and to provide continuous intelligence and cooperation leading to the cold-blooded murders of hundreds of Palestinians over the last months. 

Meanwhile, Mahmoud Abbas sits in a secured, comfortable office enjoying perks such as private jets, private helicopters, and added security and protections by Israel while he and his cronies. Give Palestinians a dosage of "morphine" such as going to the international tribunal, knowing well that Israel and its main sponsor, the US, will never have any indictments of Israel.

In conclusion, Diaspora Palestinians and those under Occupation must abandon the idea and helpless cause of reforming the PLO. They must know that even if they are successfully reforming the PLO, all agreements bind them, total unconditional recognition of Israel, and waiving any rights of return, let alone ending the Occupation. 

Time for Diaspora Palestinians to rally around the idea of a "Palestine Agency" as a substitute for the PLO. Abandon the illusion of Two States and work for ONE STATE FOR ALL OF ITS PEOPLE.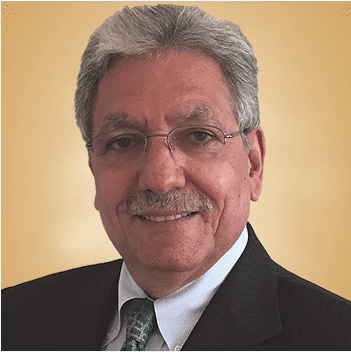 Sami Jamil Jadallah is a US Army Veteran (66-68) is a graduate of Indiana University and holder of a BA, MPA ( School of Public and Environmental Affairs and Jurist Doctor and is an international legal and business professional with more than 40 years in the construction business (KSA), Management Consulting and Business Development (Swiss), Hospitality, Aviation and Conservation (Morocco). Was the first to establish an internationally recognized conservation (Houbara) foundation in Morocco and North Africa. Currently Sami is managing a conservation and wildlife foundation with 100 employees in Morocco. Sami is a recipient of the "Leadership Award" from the US Sixth Army NCO Academy and recognized student leadership while at Indiana University. Sami was a co-founder of the United Palestinian Appeal and served on its board for over 12 years. He lives in Fairfax, VA. Sami is an advocate of the OneState for All of its People as a solution to the Israeli/Zionist conflict with the Palestinians. Sami has 4 bothers who served in the US military 2 Marines and 2 Army.
ATTENTION READERS
We See The World From All Sides and Want YOU To Be Fully Informed
In fact, intentional disinformation is a disgraceful scourge in media today. So to assuage any possible errant incorrect information posted herein, we strongly encourage you to seek corroboration from other non-VT sources before forming an educated opinion.
About VT
-
Policies & Disclosures
-
Comment Policy
Due to the nature of uncensored content posted by VT's fully independent international writers, VT cannot guarantee absolute validity. All content is owned by the author exclusively. Expressed opinions are NOT necessarily the views of VT, other authors, affiliates, advertisers, sponsors, partners, or technicians. Some content may be satirical in nature. All images are the full responsibility of the article author and NOT VT.