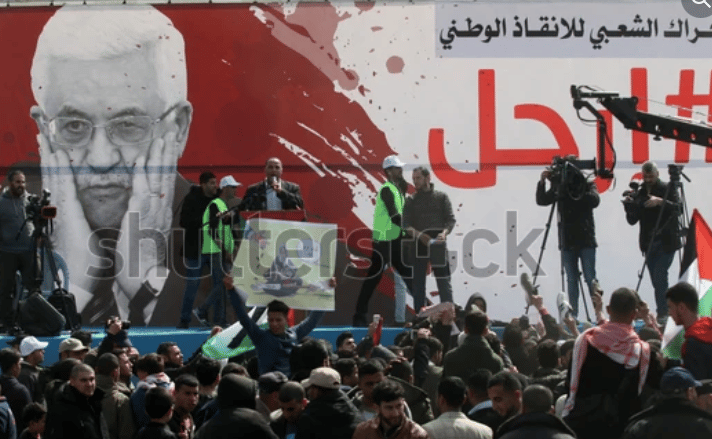 The End of Occupation and Liberation Could Never Take Place While Mahmoud Abbas, the PLO, PA, and Fatah are Partners with the Israeli Occupation. Going to the International Court for a "Fatwa" is a Waste of Time. The Solutions are on the Ground.
In answer to Bibi Netanyahu's election for the sixth time, Mahmoud Abbas and the "Gangs of Thieves and Torturers" decided not to disband the "Partnership With Israel" and revoke Oslo, but select several Fatah operatives to travel around the world "explaining" Palestinian leadership position on the continued Israeli Occupation.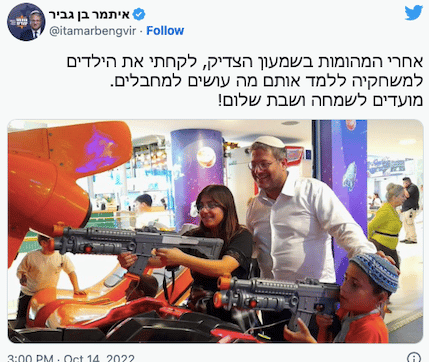 The selection of Fatah operatives at the cost of millions is a waste of time and money but a reward for their loyalty to Abbas. Can this group of operatives, partners with the Occupation, explain to the world what has not been explained over the last 60 years?
Rather than confront Israel and its new government on the ground, Mahmoud Abbas continues to pursue the mirage of getting the world community to help end the Israeli Occupation. The latest effort is securing the UN General Assembly vote to take the issue to the International Court of justice and issue a "legal finding" on the Israeli Occupation's legitimacy.
Mahmoud Abbas, perhaps with old age, s forgot about the UNGA resolution 181 of 1947 and UNGA resolution 194 demanding the return of the refugees and UNSC resolution 242 on the "inadmissibility of territories by war" and the thousands of the UN, both general assembly and security council resolutions addressing the issue of Palestine and Israel. All are worthless. Will the decision of the International Court of Justice change all that? I doubt it.

Mahmoud Abbas forgets the solution is on the ground in Ramallah. Starting with 1) Revoking Oslo and all related secret or not-so-secret agreements. 2) Disband the PLO, Fatah, and the Palestine National Congress. 3) Discontinue all security cooperation with Israel and disband the entire Palestinian Security Forces.
In Oslo, Arafat, and Abbas, the PLO and National Palestinian Congress not only gave full unconditional recognition of Israel and its Occupation while waiving the "Rights of Return", giving away 70% of what remained of historic Palestine.
What did the people get in Oslo? More and ever-expanding Israeli Settlements, more land confiscations, more home demolition, over 550 security checkpoints, an Apartheid Wall and "Jewish Only Roads," hundreds of thousands of arrests and jailed, summary execution, uprooting of hundreds of thousands of olive trees and orchards. Palestinian Security Forces, with its jails and torture chambers no different from Shen Bet torture dens.
What did the PLO/Fatah leadership get"? VIP cards zip through Israeli checkpoints while millions of Palestinians go through humiliating checkpoints like cattle. Run on Palestinian Treasury for royal villas, expensive cars, domestic servants, and motorcades, with business merging with the government becoming the same. Corrupt bureaucracy at all levels with nepotism in the hiring rules. Private jets and Helicopters, red carpets, expensive trips around the world for leaders and families
The French journalist Benjamin Barth published a book in January 2012 titled" Ramallah Dream, A Journey in the Heart of Palestinian Mirage."
In the book, he wonders how those committed revolutionaries who hijacked planes and died for the cause joined the Arafat revolution could have become guardians of Israeli settlements and shared security cooperation and intelligence with Israel.
He also wonders how these revolutionaries became security guards at five stars hotels, guardians of Israel settlements, and how Ramallah became a city of millionaires. Fancy villas, bodyguards, business people, and Fatah functionaries enjoy life in a town full of fancy restaurants and bars, night clubs competing with Beirut, Paris, and London.
No doubt, international donors have everything to do with it. Most of the funds go to Abbas's accounts, and donors fund Palestinian Security Forces with duties to serve, defend and secure the Israeli Occupation but not to protect Palestinians from the IDF and armed Israeli settlers and terrorists.
Many of the Palestinian NGOs are also part of this corrupting funding indirect support of Israeli Occupation. Funding and keeping these organizations issuing irrelevant issuing report after report without actually doing anything to address ways to an end to the Occupation or suggesting practical things that the people can do to make Israel pays for its Occupation. Leaders and owners of these NGOs are part of Ramallah high society.
From the very beginning, Arafat Revolution was a fraud and a lie, part of the Arab intelligence services. A Revolution that saw tens of thousands join the fight for liberation, a revolution that was held in high esteem by other liberation movements. The fraud and lie became clear in Oslo.
Those who failed in the liberation came back to Occupied Palestine under Israeli authorization to serve as administrators of the Occupation, reporting to the real governor of "Judea and Samaria," the Israeli general sitting in Beit Eil who issues all travel permits to Abbas and members of his government. They came back to loot and become parts of a cruel police state, interrogators and torturers of the people they came back to liberate.
Thousands of incidents where Abbas security forces took citizens in the middle of the night for interrogations lasting days, weeks, and months.. Palestinians face the same torture they face in Israeli prisons. One only needs to remember the suffering, torturing to death of Nizar Banat at the hands of Abbas security forces. All are free to enjoy the life
I don't know what Mahmoud Abbas is waiting for from Bibi Netanyahu's new government with Bezalel Smotrich, Itamar Ben Gvir, or the Religious Zionism and Jewish Powers. Israeli Jewish Zionism was never a "liberation Movement" but a colonial movement with the purpose and intent to "ethnically cleanse" the natives, steal their land, their culture, their food, and even their history.
As expected, the world leaders lined up as commanded, from Joe Biden to Vladimir Putin and other heads of state congratulating Netanyahu on his reelection. Congratulating a criminal and thief.
The world will continue to fund Abbas and his torturers and thieves in Ramallah, knowing well that such funding will only prolong the Israeli Occupation and will never achieve the mirage of Two States. Abbas's only choice is to disband his make-believe government, hand over the keys to Bibi, and take all those who came to loot and torture. The shortest way to initiate a real revolution is for Abbas. Fatah, PLO is simply leaving Palestine.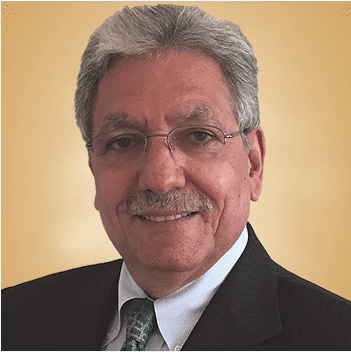 Sami Jamil Jadallah is a US Army Veteran (66-68) is a graduate of Indiana University and holder of a BA, MPA ( School of Public and Environmental Affairs and Jurist Doctor and is an international legal and business professional with more than 40 years in the construction business (KSA), Management Consulting and Business Development (Swiss), Hospitality, Aviation and Conservation (Morocco). Was the first to establish an internationally recognized conservation (Houbara) foundation in Morocco and North Africa. Currently Sami is managing a conservation and wildlife foundation with 100 employees in Morocco. Sami is a recipient of the "Leadership Award" from the US Sixth Army NCO Academy and recognized student leadership while at Indiana University. Sami was a co-founder of the United Palestinian Appeal and served on its board for over 12 years. He lives in Fairfax, VA. Sami is an advocate of the OneState for All of its People as a solution to the Israeli/Zionist conflict with the Palestinians. Sami has 4 bothers who served in the US military 2 Marines and 2 Army.
ATTENTION READERS
We See The World From All Sides and Want YOU To Be Fully Informed
In fact, intentional disinformation is a disgraceful scourge in media today. So to assuage any possible errant incorrect information posted herein, we strongly encourage you to seek corroboration from other non-VT sources before forming an educated opinion.
About VT
-
Policies & Disclosures
-
Comment Policy
Due to the nature of uncensored content posted by VT's fully independent international writers, VT cannot guarantee absolute validity. All content is owned by the author exclusively. Expressed opinions are NOT necessarily the views of VT, other authors, affiliates, advertisers, sponsors, partners, or technicians. Some content may be satirical in nature. All images are the full responsibility of the article author and NOT VT.