by Fabio Giuseppe Carlo Carisio
VERSIONE ORIGINALE IN ITALIANO
All the linked articles in Italian can be read in English with with automatic translation available
Eleven historical correspondents of major Italian media raise the alarm on the risks of the sided and hyper-simplistic narration of the conflict: "Only a dominant thought is accredited and anyone who does not think in that way is branded a friend of Putin".
Former Corriere correspondent Massimo Alberizzi: "This is no longer information, it is propaganda. The facts are submerged by a chorus of opinions".
Toni Capuozzo (ex TG5): "It seems that raising doubts means abandoning the Ukrainians to massacre, being traitors, cowards or deserters. Treating the issue like this means not knowing what war is".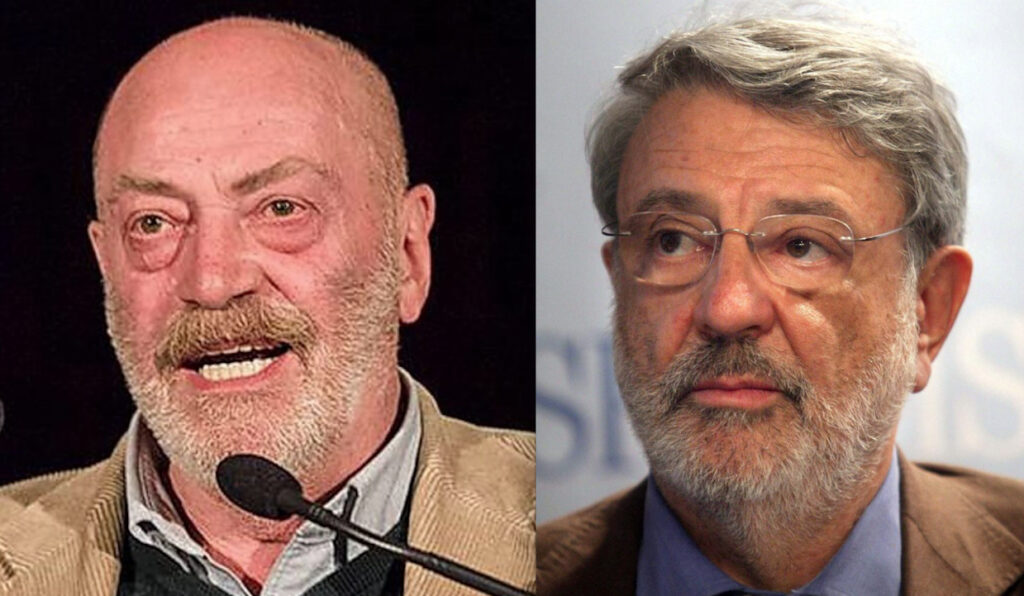 "By watching the televisions and reading the newspapers that talk about the war in Ukraine, we realized that something is not working, that something is moving quite badly".
Thus began the public appeal of eleven historic war correspondents of the major national media (Corriere, Rai, Ansa, Tg5, Repubblica, Panorama, Sole 24 Ore), who raised the alarm on the risks of a multi-faceted and hyper-simplistic narration of the conflict in Italian journalism.
All the quoted sentences were reported by the online newspaper TGCOM24, coincidentally, on January 7, 2023, on the day of Orthodox Christmas.
Putin's Friends Bulletin Built by Italian Intelligence to Strike Counter-Information as Wanted by NATO & Weapons Lobby
"We have really seen the war from within: we have been under bombs, some of our colleagues and friends have fallen", the journalists begin in the appeal Massimo Alberizzi, Remigio Benni, Toni Capuozzo, Renzo Cianfanelli, Cristiano Laruffa, Alberto Negri, Giovanni Porzio, Amedeo Ricucci, Claudia Svampa, Vanna Vannuccini and Angela Virdò.
"Precisely for this reason – they explain – we don't like how the conflict in Ukraine is represented today, the first far-reaching one of the advanced web era. We are inundated with news, but in the media representation the warring parties are uncritically divided into good and bad. Indeed, very good and very bad", note the signatories.
The war correspondents highlighted: "Only a dominant thought is credited and anyone who doesn't think that way is branded a friend of Putin and therefore, in some way, of being co-responsible for the massacres in Ukraine. But that's not the case. We must realize that the war moves unmentionable interests which one avoids revealing to the general public. Propaganda has only one victim: journalism".
Undersecretary of Meloni's Italian Govt Eulogizes Azov Battalion's Ukraine NeoNazis. Far-Right is Really come Back in Rome?
The news is a source of great interest in consideration of the fact that all the main Italian newspapers are now flattened on the positions of the Atlanticist government of the new premier Giorgia Meloni, considered far-right by the international left-wing media, and also known for the sympathies expressed by one of his undersecretaries against the neo-Nazi and Satanist paramilitaries of the Azov Battalion…
But it becomes even more tempting for two sensational details.
The first is that the journalists' appeal was originally published on April 1, 2022 and was therefore relaunched by the online newspaper on the day of the Christmas holiday of Christians of the Russian Orthodox Christian Church, which recently ended up in the sights of Ukrainian president Volodymyr Zelensky which, precisely for this reason, was accused of Satanism by Moscow.
"ZELENSKY's SATANISM!" Russian Spokeswoman on Orthodox Priests deprived of Citizenship on Christmas
The second is that the media that published it belongs to the Mediaset group of former Italian premier Silvio Berlusconi.
The leader of Forza Italia, who returned to senator after the September elections, is known for his friendship with Russian President Vladimir Putin and for having raised controversy among Italian politicians because, in virtue of this relationship,  he offered himself as a peace mediator on the Ukraine also stating that the only way to bring Kiev to the negotiating table is to interrupt the supply of armaments.
"PIU' ARMI A KIEV". NATO ORDINA, IL PARLAMENTO ITALIANO ESEGUE! In Festa i Signori della Guerra Amici del Ministro Crosetto
His appeal was completely ignored by the Italian Parliament which in December extended Italy's commitment to military aid to Ukraine for the whole of 2023, after the first supply launched by the new Defense Minister Guido Crosetto, in clear conflict of interests for his role as former president of the Italian Federation of Aerospace and Defense Industries and consultant of the sector multinational Leonardo.
"AFFARI DI FAMIGLIA" SULLE ARMI DI LEONARDO: GIORGETTI SI DIMETTA! Suo Fratello Manager degli Elicotteri. Lui assunse figlio di Tangentista della Multinazionale
This joint-stock company is 30% controlled by the Ministry of the Economy which is led by Minister Giancarlo Giorgetti despite the embarrassing circumstance that his brother is the commercial manager of Leonardo Helicopters…
Berlusconi's appeal, for stopping weapons provision to aim for peace, was completely ignored by the Italian Parliament which in December extended the commitment to military aid for Ukraine.
14 Thousand Jihadist Troops in Libya for Turkey Blitz alongside US Weapons' Lobby, NATO's Deep State & NWO
Berlusconi, eliminated by judicial persecution after attempting a timid opposition against the concession of NATO bases in Italy for the attack on Libya by his friend Gaddafi, does not have the courage and the power to induce the parliamentarians of his Forza Italia party to vote against the government majority that they make up together with those of the Brothers of Italy (Meloni) and Lega (Salvini).
So here is this veiled Christmas gift of peace for his friend Putin.
Berlusconi was in fact taken out of a New World Order plot in 2011 that revolved right around the start of the gas war in a nefarious pact between then-President Giorgio Napolitano's Italian Democrats (very close to the CIA like his successor Sergio Mattarella) and those of the USA of the Obama-Biden alliance.
The Rockefellers' Unpunished Holocausts. Atomic Bombs, Abortions, Depopulation with Manmade SARS-Cov-2 Pandemic and Gates' Vaccines
In 2011 Berlusconi was forced to resign, due to judicial investigations probably triggered also with the help of the American intelligence NSA espionage activity, and was replaced by Mario Monti, point of reference of the New World Order and the link between the SARS-Cov- 2 built in the laboratory to trigger the Covid-19 pandemic and experimental vaccines for the use of graphene for the neurocerebral control of humans.
WUHAN-GATES – 65. L'ANELLO MANCANTE DEL DIABOLICO COMPLOTTO NWO-UE: Dal SARS da Laboratorio di Monti al Vaccino COVID col Grafene di Capua
This project was initiated by the military agency of the Pentagon DARPA at the behest of Obama and then carried forward by the European Union when Donald Trump arrived at the White House by surprise.
All the details of the reporters' appeal for peace and against weapons' race in the Gospa News article in Italian with automatic translation in English available.
Fabio Giuseppe Carlo Carisio
© COPYRIGHT GOSPA NEWS
prohibition of reproduction without authorization 
follow Gospa News on Telegram
GOSPA NEWS – WUHAN-GATES DOSSIER
WUHAN-GATES – 61. THE HUGE NWO PLOT TO CONTROL BRAINS: SARS-Cov-2 by Fauci, Graphene by Darpa-Obama, Vaccines by Gates-Biden-EU
Goodbye Spaghetti & Mandolino… Welcome Weapons & Vaccines! Italian Govt Changed. Not the New World Order's Style!
WEAPONS LOBBY – 8. American Armaments Sales in Europe Booming thanks to the War in Ukraine: "US Colony after Nato Coup"
VACCINES & GRAPHENE – 1. Dangerous & Mysterious Nanoparticles inside mRNA Serum. "Toxicology NOT Thoroughly Investigated" Pfizer Wrote
Nord Stream Sabotage will Make Rich US with LNG Gas. The Suspicious Warning by CIA
WUHAN-GATES – 33. SARS-2 Manmade in Biolab and Concealed by NWO Intel. As Ties among ISIS, Turkey, NATO & CIA
ITALY JUSTICE-LEAKS – 2. Expulsion's Risk for 10 Magistrates in Obama-Gate European Dem's Ring with Vaccines' Affair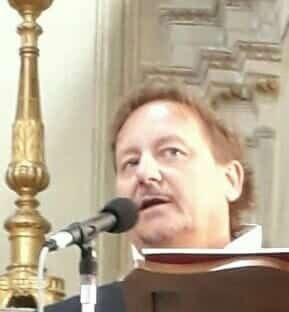 Fabio is Director and Editor of Gospa News; a Christian Information Journal.
Fabio Giuseppe Carlo Carisio, born on 24/2/1967 in Borgosesia, started working as a reporter when he was only 19 years old in the alpine area of Valsesia, Piedmont, his birth region in Italy. After studying literature and history at the Catholic University of the Sacred Heart in Milan, he became director of the local newspaper Notizia Oggi Vercelli and specialized in judicial reporting.
For about 15 years he is a correspondent from Northern Italy for the Italian newspapers Libero and Il Giornale, also writing important revelations on the Ustica massacre, a report on Freemasonry and organized crime.
With independent investigations, he collaborates with Carabinieri and Guardia di Finanza in important investigations that conclude with the arrest of Camorra entrepreneurs or corrupt politicians.
In July 2018 he found the counter-information web media Gospa News focused on geopolitics, terrorism, Middle East, and military intelligence.
His articles were published on many international media and website as SouthFront, Reseau International, Sputnik Italia, United Nation Association Westminster, Global Research, Kolozeg and more…
His investigations was quoted also by The Gateway Pundit, Tasnim and others
He worked for many years for the magazine Art & Wine as an art critic and curator.
ATTENTION READERS
We See The World From All Sides and Want YOU To Be Fully Informed
In fact, intentional disinformation is a disgraceful scourge in media today. So to assuage any possible errant incorrect information posted herein, we strongly encourage you to seek corroboration from other non-VT sources before forming an educated opinion.
About VT
-
Policies & Disclosures
-
Comment Policy
Due to the nature of uncensored content posted by VT's fully independent international writers, VT cannot guarantee absolute validity. All content is owned by the author exclusively. Expressed opinions are NOT necessarily the views of VT, other authors, affiliates, advertisers, sponsors, partners, or technicians. Some content may be satirical in nature. All images are the full responsibility of the article author and NOT VT.