by Fabio Giuseppe Carlo Carisio for VT Italy
«Today the question of peace is posed in more alarming terms and with global consequences, up to the risk, never so close since the crisis in Cuba 60 years ago, of a nuclear Armageddon, possible result of the automatisms of cross-reactions, never interrupted by words different».
Thus said yesterday Cardinal Matteo Zuppi, Archbishop of Bologna and President of the Italian Episcopal Conference (CEI), on the occasion of the inauguration ceremony of the Academic Year of the Roma Tre University.
Armageddon is the name used in the Holy Bible in the Book of Revelation (Apocalypse) by Saint John the Apostle and Evangelist in chapter 16, 16 to indicate the place where the evil kings, allies of the Beast, will concentrate on the great day for the war against God.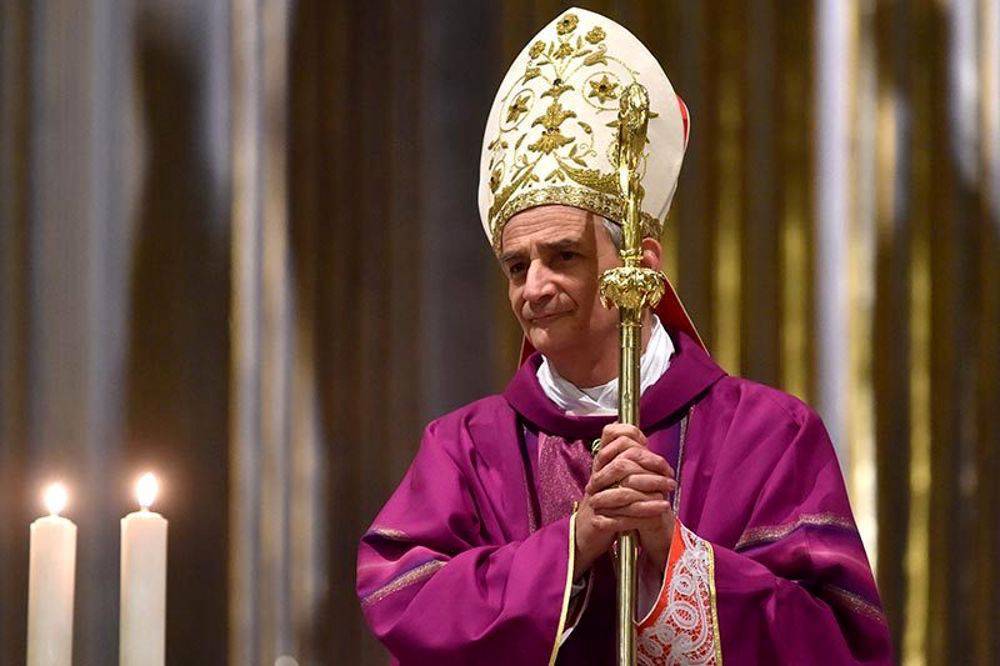 With different words he recalled the speech made by the head of the Russian Orthodox Church during his homily for the Epiphany (January 14 on the Christian calendar of Moscow).
According to Patriarch Kirill, the root of the problem is that some "madmen" believe that Russia, which "has powerful weapons and is populated by very strong people … who have never succumbed to the enemy and have always emerged victorious, can be defeated in the current circumstances".
Nor would it be possible to "impose certain values on them that cannot even be called values, so that they are like everyone else and obey those who have the power to control most of the world," he observed.
Russian Orthodox Church's Patriarch issues Apocalyptic Warning. Musk against "Relentless Escalation" in Ukraine
«We pray to the Lord to enlighten those madmen and help them understand that any desire to destroy Russia will mean the end of the world», he added, reiterating the apocalyptic prophecies already made about Western morality in the first weeks of the start of the military operation special of the Moscow army for the protection of Donbass.
In much more diplomatic tones, without going into the merits of the forces at stake, the president of the Italian Episcopal Conference unwittingly expressed his concerns on the same morning in which Russian President Vladimir Putin announced the suspension of the nuclear treaty with the US during its annual Federal Assembly in Parliament with the main political and religious authorities of the country.
PUTIN SUSPENDS NUCLEAR TREATY WITH US. Dangerous Escalation after Biden visit in Kiev for Weapons Lobby Goals
A disturbing announcement that was initially almost ignored by the mainstream media all focused on war missions on behalf of Weapons Lobby by the Italian Prime Minister Giorgia Meloni  in Kiev and the American president Joseph Biden from the Ukrainian to the Polish capital.
In fact, both reaffirmed their military support for Zelensky's army without any conditions and "until the end": as stated Italian PM who had appointed as Minister of Defense Guido Crosetto, former chairman of Italian Armaments Federation and Italian Defense corporation Leonardo ex adviser.
Russian Spy Agency reports on NATO Arms deliveries to Ukraine. $27.4 Billion in Security Aid by Pentagon only
«In essence, the alternative to war is politics – Zuppi said again – not the suppression of conflicts by crushing the other. It is their composition through dialogue. There is no peace without politics. Only politics creates a common framework, pushes away what divides and finds what unites, makes us more human. And politics knows and can use diplomacy and also the many ways to prepare the ground, create a favorable environment, mature the convergences that allow peace".
«This is why I was concerned with how in the European Parliament a Resolution urging the opening of negotiations was rejected by 470 votes out of 630. It seemed to me like a sign of the renunciation of politics and the denial of a peace that is not only the victory of one side» added the president of the CEI.
The EU's supply of arms to Ukraine was instead the subject of very strong protests from an Irish MEP who criticized in no uncertain terms the obstinacy of President Volodymyr Zelensky in bringing his people to slaughter by refusing any dialogue for peace and, during Orthodox Christmas, even for a temporary truce.
EU Parliament Member Rebukes Zelensky for a War without Truce
«War – continued the cardinal – feeds on prejudices, ignorance, simplification, it is produced and produces a monoculture, rooted in an endless trail of pain and wrongs suffered by everyone. It is always a question of freeing consciences imprisoned by wrongs suffered and by the reasons for them, by rancor and hatred, unable to imagine and make peace, convinced of the impossibility of dialogue and negotiation. This then led to the belief that military victory was the only way out. This is also what happens today and always, with every war, even today in Ukraine, in Yemen, in South Sudan and everywhere else».
Ukrainians NeoNazi's Chief Zelensky Armed by Biden for the StarWars: US Patriot vs Russian Missiles Sarmat & Zyrcon
In particular in tormented Syria which was bombed by Israel despite the tragedy of the earthquake. An act of criminal and merciless violence that makes it clear why the fear of the high Italian prelate about an imminent nuclear armageddon is absolutely founded.
Fabio Giuseppe Carlo Carisio
© COPYRIGHT GOSPA NEWS
prohibition of reproduction without authorization 
follow Gospa News on Telegram
Bibi strikes the Earthquake Victims! Syria Accuses Israel of Deadly Missile on central Damascus
WEAPONS LOBBY – 8. American Armaments Sales in Europe Booming thanks to the War in Ukraine: "US Colony after Nato Coup"
ZELENSKY's GASH AT CHRISTMAS TRUCE! Biden's Neo-Nazi Rejects Putin and Kirill's Gesture of Peace
Worse than Ukraine! In Yemen "Catastrophic" Hunger due to Saudi War: 400,000 Toddlers at "Risk of Death"
APOCALYPSE's DROPS over US because of AntiChrist Biden! Tremendous Christmas Blizzard is Killing Many Americans after Devilish "Gifts" for Ukrainian War
Russia: the Last True Bulwark of Christianity. LGBT Propaganda Prohibited to Protect Children against Gender Theory and Pedophilia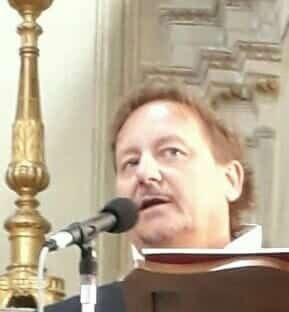 Fabio is Director and Editor of Gospa News; a Christian Information Journal.
Fabio Giuseppe Carlo Carisio, born on 24/2/1967 in Borgosesia, started working as a reporter when he was only 19 years old in the alpine area of Valsesia, Piedmont, his birth region in Italy. After studying literature and history at the Catholic University of the Sacred Heart in Milan, he became director of the local newspaper Notizia Oggi Vercelli and specialized in judicial reporting.
For about 15 years he is a correspondent from Northern Italy for the Italian newspapers Libero and Il Giornale, also writing important revelations on the Ustica massacre, a report on Freemasonry and organized crime.
With independent investigations, he collaborates with Carabinieri and Guardia di Finanza in important investigations that conclude with the arrest of Camorra entrepreneurs or corrupt politicians.
In July 2018 he found the counter-information web media Gospa News focused on geopolitics, terrorism, Middle East, and military intelligence.
His articles were published on many international media and website as SouthFront, Reseau International, Sputnik Italia, United Nation Association Westminster, Global Research, Kolozeg and more…
His investigations was quoted also by The Gateway Pundit, Tasnim and others
He worked for many years for the magazine Art & Wine as an art critic and curator.
ATTENTION READERS
We See The World From All Sides and Want YOU To Be Fully Informed
In fact, intentional disinformation is a disgraceful scourge in media today. So to assuage any possible errant incorrect information posted herein, we strongly encourage you to seek corroboration from other non-VT sources before forming an educated opinion.
About VT
-
Policies & Disclosures
-
Comment Policy
Due to the nature of uncensored content posted by VT's fully independent international writers, VT cannot guarantee absolute validity. All content is owned by the author exclusively. Expressed opinions are NOT necessarily the views of VT, other authors, affiliates, advertisers, sponsors, partners, or technicians. Some content may be satirical in nature. All images are the full responsibility of the article author and NOT VT.