[

Editor's note

:
 Nimr was executed for his role in the killing of 20 demonstrators in Saudi Arabia.  This is the problem; the demonstrators were protesting rights abuses by the Saudi government and were murdered by Saudi police.  Nimr is held responsible for the murders by the government on the basis of understanding that the government would not have been forced to murder its own people if it weren't for them being influenced to stand up for freedom.
Please note that Saudi Arabia heads the United Nations Human Rights Council, nominated for this esteemed position, by the United States… Gordon Duff ]
____________
Saudi Arabia has executed 47 people for terrorism, including the prominent Shi'ite Muslim cleric Nimr al-Nimr, the Interior Ministry said Saturday. His execution has stirred particular outrage among the kingdom's critics, saying the cleric's death aims to "set the region on fire."
Most of those executed were said to be involved in a series of attacks carried out by Al Qaeda between 2003 and 2006. Iran has warned that executing al-Nimr "would cost Saudi Arabia dearly," Reuters reported.
A prominent state-affiliated Iranian cleric, Ahmad Khatami, said the execution of Nimr al-Nimr was something to be expected from"criminal" Saudi Arabia, Iranian Fars agency reported. He added that Saudi ruling family would be "wiped from the pages of history" for executing the cleric, Mehr reported.
An MP from the ruling Shi'ite coalition in Iraq said Nimr's execution aimed to "set region on fire," Sumaria TV reported.
The Lebanese Supreme Shi'ite Council has condemned al-Nimr's execution, calling it a serious "mistake."

Nimr, along with six others, were accused of orchestrating anti-government protests between 2011 and 2013 in which 20 people died. Earlier this year, the kingdom's Supreme Court rejected an appeal against the death sentence passed on the Shia cleric.
The brother of the executed cleric said he hopes that any reaction to Nimr al-Nimr's killing will be peaceful.
"Sheikh Nimr enjoyed high esteem in his community and within Muslim society in general and no doubt there will be reaction," Mohammed al-Nimr told Reuters by telephone. "We hope that any reactions would be confined to a peaceful framework. No one should have any reaction outside this peaceful framework. Enough bloodshed"
The Interior Ministry statement announcing the executions began with verses from the Koran, justifying the use of the death penalty, while state television showed footage of the aftermath of Al Qaeda attacks over the last decade. Shortly afterward, Saudi Grand Mufti Sheikh Abdulaziz Al al-Sheikh appeared on Saudi Arabian television, hailing the executions as just.
In its statement, the ministry listed the names of all those it said were convicted on charges of terrorism, Al Jazeera reported, including Al-Qaeda-affiliated Faris al-Zahrani, who was once on the list of Saudi Arabia's "most wanted terrorists." Last year a Saudi Arabian court sentenced him to death, and ordered his body to be displayed in public after the capital punishment was carried out.
Among those executed were also one Egyptian and one Chadian, the ministry reportedly stated.
The absolutist Sunni Muslim monarchy carried out at least 158 executions in 2015, with beheadings reaching their highest level in two decades, according to human rights groups.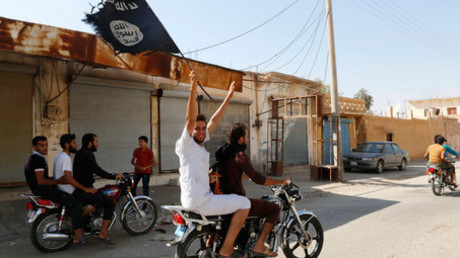 Adam Coolge, Middle east researcher for Human Rights Watch, told AP that Saudi Arabia had executed almost twice as many people in 2015 as the year before. The horrific figure is second only to 1995, when the Gulf kingdom executed 192 people.
Saudi Arabia carries out most executions through beheading and often in public, giving rise to comparisons with terrorist group Islamic State (which also claims to be implementing Shariah law) while carrying out public beheadings.
The Gulf monarchy, however, has rejected parallels with Islamic State (IS, previously ISIS/ISIL). Foreign Minister Adel al-Jubeir told reporters in Paris in December that "it's easy to say Wahhabism equals Daesh equals terrorism, which is not true," referring to the Arabic acronym for IS.
The absolutist monarchy argues that its judicial processes require at least 13 judges in three tiers of its courts system to rule in favor of a death sentence before it is carried out. According to Saudi officials, the executions are aimed at curbing crime.
Saudi law allows for execution in cases of murder, rape and drug offenses. The death penalty also applies to adultery, apostasy and witchcraft.
The number of prisoners put to death for non-lethal offenses, such as illicit drug use, have also skyrocketed.
A royal decree issued in Saudi Arabia in 2005 to combat narcotics further codified the right of judges to issue execution sentences "as a discretionary penalty" against any person found guilty of smuggling, receiving or manufacturing drugs.
In November 2015, at least 63 people (including 45 foreign nationals) were executed since the start of the year for drug-related offenses, Amnesty International said. That figure accounted for at least 40 percent of the total number of executions in 2015 (compared to less than 4 percent for drug-related executions in 2010).
"Foreign nationals, mostly migrant workers from developing countries, are particularly vulnerable as they typically lack knowledge of Arabic and are denied adequate translation during their trials," Amnesty said.
According to Human Rights Watch, of the first 100 prisoners executed in 2015, at least 56 sentences were carried out based on judicial discretion, not for crimes for which Saudi law requires a mandatory death penalty.
Delphine Lourtau, research director at Cornell Law School's Death Penalty Worldwide, told AP that defendants in Saudi Arabia are not provided with defense lawyers and in numerous cases of South Asians arrested for drug trafficking, are not even provided translators in court hearings. There are also concerns "over the degree of influence the executive has on trial outcomes" when it comes to cases where Shi'ite activists are sentenced to death, she said.
Emory Law professor and Shariah scholar Abdullahi An-Naim has said that since there is an "inherent infallibility in court systems," no judicial system can claim to enforce an immutable, infallible form of Shariah, AP reported him as saying.
After an avalanche of international criticism from human rights groups, Saudi Arabia's representative to the United Nations Human Rights Council, Bandar al-Aiban, claimed in a speech in Geneva in March that capital punishment applies "only [to] those who commit heinous crimes that threaten security."
____________
ATTENTION READERS
We See The World From All Sides and Want YOU To Be Fully Informed
In fact, intentional disinformation is a disgraceful scourge in media today. So to assuage any possible errant incorrect information posted herein, we strongly encourage you to seek corroboration from other non-VT sources before forming an educated opinion.
About VT
-
Policies & Disclosures
-
Comment Policy
Due to the nature of uncensored content posted by VT's fully independent international writers, VT cannot guarantee absolute validity. All content is owned by the author exclusively. Expressed opinions are NOT necessarily the views of VT, other authors, affiliates, advertisers, sponsors, partners, or technicians. Some content may be satirical in nature. All images are the full responsibility of the article author and NOT VT.