…by  Jonas E. Alexis
If you were trained in logic and have no patience with complete nonsense and crazy ideas, then blatant contradictions in politics will sometimes make you laugh. As you probably know by now, blatant contradictions rule over those who have succumbed to the New World Order agenda.
If those blatant contradictions were made by some dudes at some random shopping mall or any public place, you wouldn't have to worry too much. You would just walk out, never to return.
But those contradictions and complete lies are being postulated virtually every day by so-called thinking people in Washington, in politics, and at the Pentagon. It is generally agreed among scholars and writers of various stripes that lies, fabrications and deceptions have become the accepted wisdom among politicians and U.S. officials.[1]
Recently, the Pentagon has declared that Russia has no reason to consider the United States a threat. What the talking heads at the Pentagon end up saying here is that the United States has been treating Russia as a friend for the past three years. And they will continue to treat Russia in the same positive light this year.
Who are those people really fooling here? Perhaps the likes of John McCain and Lindsey Graham? They are obviously not fooling Vladimir Putin or any serious politician or thinker.
Jewish Neocon Victoria Nuland admitted that the United States spent at least five billion dollars destabilizing the situation in Ukraine.[2] Keep in mind when the E.U. was reluctant to implement some of the Neoconservative ideology in the region, Nuland explicitly declared, "Fuck the E.U."[3]
President Obama admitted that he made a deal with the powers in Ukraine, escalating the situation with Russia.[4] John J. Mearsheimer of the University of Chicago argued in 2014 that much of the situation in Ukraine is or was "the West's fault." "The United States and its European allies," said Mearsheimer,
"They share most of the responsibility for the crisis. The taproot of the trouble is NATO enlargement, the central element of a larger strategy to move Ukraine out of Russia's orbit and integrate it into the West."[5]
Russia Today drew the same conclusion:
"The US has been selective in supporting the self-determination of nations. It continues to dismiss Crimea's choice to reunite with Russia, while at the same time backs the coup in Kiev. And the idea is hardly new for Washington."[6]
But Russia, according to the Pentagon, should not view the United States as a threat at all! There is more. The United States and much of the E.U. have been placing heavy sanctions on Russia since the past few years,[7] and they haven't given any indication that they plan to lift those sanctions.
Yet they expect to receive a nice letter in the mail which basically says, "From Russia with love." Certainly those mush-heads at the Pentagon do not want us to take them seriously.
If officials at the Pentagon really mean what they say, why can't they abide by international law? Why are they always willing to move heaven and earth in order to literally destroy democratic countries like Syria, where Assad won the presidential election by a landslide?[8]
If that figure does not indicate a sense of democracy—at least the democracy that the New World Order pretentiously or superficially advocates in the Middle East—what is it that the United States and its boss (Israel) want to accomplish in Syria?
Moreover, how can they side with the rebels/terrorists and ISIS and continue to tell much of the world that they want to fight terrorism? How do they ally with terrorist regime like Saudi Arabia and pretend to spread "democracy" and "freedom" in the Middle East?[9]
---
"Look, give me the money, and you can seduce much of the West by saying that ISIS did it. I will never reveal your diabolical secret."
There is more. When ISIS shot down the Russian fighter jet at the end of last year, the United States was even reluctant to call it an act of terrorism. The United States provided similar responses when Turkey shot down the Su-24 fighter jet.
Terrorist monster Erdogan himself quickly called NATO to defend Turkey, which they did. The NATO secretary general, Jens Stoltenberg, declared that the allies "stand in solidarity with Turkey."[10] Those allies are countries such as the United States and Israel.
But again, according to the Pentagon, Russia should not view the United States as a threat.
How can those people maintain such blatant contradictions while their heads do not explode? They certainly need to thank goodness that they never met people like Emmanuel Kant.
The reason for all of this mumbo jumbo in politics is that New World Order agents, including U.S. officials at the Pentagon, see contradictions as morally plausible and intellectually permissible.
For them, contradictions must not be avoided, even though those same contradictions make them look silly in the eyes of much of the world. These people are not afraid to propound one fabrication after another because no major Western country (except Russia) has ever challenged them to get in the political ring. As Jim W. Dean has recently put it:
"The Ukraine threat hoax, and claims that Putin was trying to re-establish the old Soviet empire and reach back into the heart of Europe was a crazy claim; it was an open admission that NATO felt no fear from public reaction. And it was right because there was no organized, major anti-NATO-extremism marches in European capitals."
In that sense, New World Order agents are acting against much of the West, which was based on metaphysical Logos. They are also acting against the interest of reasonable people who see that violations of the moral law and political order as dangerous. It is no accident that Vladimir Putin has recently declared that the Zionist State of America is a threat to world peace.
"The buildup of the military potential of the North Atlantic Treaty Organization and vesting it with global functions implemented in violations of norms of international law, boosting military activity of the bloc's countries, further expansion of the alliance, the approach of its military infrastructure to Russian borders create a threat to the national security."
This is very interesting because at the beginning of January of last year, the New World Order declared "Putin's Russia is the biggest threat to America."[11] Putin took that political grenade, detonated it, and threw it back to the New World Order.
Perhaps Putin has something up his sleeve in 2016. Perhaps this may be one reason why the Pentagon continues to be frightened. Perhaps this is one reason why Jewish writer Leonid Bershidsky seems to be upset and writes ridiculous articles such as "Putin makes his isolation official."[12]
---
[1] John J. Mearsheimer, Why Leaders Lie: The Truth About Lying in International Politics (New York: Oxford University Press, 2011); John M. Schuessler, Deceit on the Road to War: Presidents, Politics, and American Democracy (Ithaca and London: Cornell University Press, 2015); W. Lance Bennett, Regina G. Lawrence, and Steven Livingstone, When the Press Fails: Political Power and the News Media from Iraq to Katrina (Chicago: University of Chicago Press, 2007); David Corn, The Lies of George W. Bush: Mastering the Politics of Deception (New York: Crown Forum, 2003).
[2] "US invested $5 billion in 'democracy promotion' in Ukraine – Nuland," Sputnik News, April, 22, 2014.
[3] "'Fuck the EU': US diplomat Victoria Nuland's phonecall leaked – video," Guardian, February 7, 2014.
[4] Robert Bridge, Obama openly admits 'brokering power transition' in Ukraine," Russia Today, February 1, 2015.
[5] John J. Mearsheimer, "Why the Ukraine's Crisis Is the West's Fault: The Liberal Delusion That Provoked Putin," Current Affairs, September/October 2014.
[6] "Coups for export: US has history of supporting anti-govt upheavals," Russia Today, March 22, 2014.
[7] Aamer Madhani, "U.S. imposes new sanctions on Russia," USA Today, April 28, 2014; "U.S., Europe Impose New Sanctions on Russia," Wall Street Journal, April 29, 2014; Timothy Gardner, "U.S. Congress readies new sanctions on Russia," Reuters, December 12, 2014; "Obama imposes new sanctions on Russia over Ukraine," CNN, July 17, 2014; Peter Baker, Alan Cowell, and James Kanter, "Coordinated Sanctions Aim at Russia's Ability to Tap Its Oil Reserves," NY Times, July 29, 2014; "Ukraine crisis: EU extends Russia sanctions to 2016," BBC, June 22, 2015; "EU agrees to prolong Russia economic sanctions till January 2016 – sources," Russia Today, June 17, 2015.
[8] "Bashar al-Assad wins re-election in Syria as uprising against him rages on," Guardian, June 4, 2014; "Bashar Assad wins Syria presidential election with 88.7% of vote," Russia Today, June 4, 2014.
[9] For a recent development, see Trita Parsi, "Will the U.S. fall for Saudi Arabia's deliberate provocation in killing of Shi'ite cleric? Reuters, January 4, 2016; Finian Cunningham, "Saudi execution aimed at provoking regional bloodbath," Russia Today, January 3, 2016; "Leaked memo shows Saudi Arabia was fully prepared for executions backlash – and went ahead anyway, Independent, January 4, 2016; Robert Fisk, "Saudi Arabia has little to worry about – no state has the moral authority or will to attack this butchery," Independent, January 4, 2015.
[10] Quoted in Neil MacFarguhar and Steven Erlanger, "NATO-Russia Tensions Rise After Turkey Downs Jet," NY Times, November 24, 2015.
[11] Loren Thompson, "Why Putin's Russia Is The Biggest Threat To America In 2015," Forbes, January 2, 2015.
[12] Leonid Bershidsky, "Putin Makes His Isolationism Official," Bloomberg, January 4, 2016.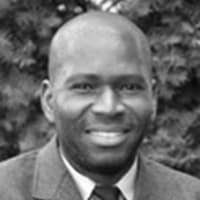 ATTENTION READERS
We See The World From All Sides and Want YOU To Be Fully Informed
In fact, intentional disinformation is a disgraceful scourge in media today. So to assuage any possible errant incorrect information posted herein, we strongly encourage you to seek corroboration from other non-VT sources before forming an educated opinion.
About VT
-
Policies & Disclosures
-
Comment Policy
Due to the nature of uncensored content posted by VT's fully independent international writers, VT cannot guarantee absolute validity. All content is owned by the author exclusively. Expressed opinions are NOT necessarily the views of VT, other authors, affiliates, advertisers, sponsors, partners, or technicians. Some content may be satirical in nature. All images are the full responsibility of the article author and NOT VT.