From Georgia World
– First published Friday, 20 November / 2015 11:38 –
The Lugar Laboratory in Tbilisi has attracted public attention since the day it opened. The reason is simple: there are many unanswered questions about it.
We have already reported on the conference at the Courtyard Marriot hotel on October 31, at which issues related to the Lugar Laboratory were discussed; however, some of the previous questions are still unanswered.
The first person to [openly] talk about the threat posed by the Lugar Lab was the American journalist Jeffrey Silverman – a former advisor of Mikheil Saakashvili. Here we ask him to clarify a number of issues about the controversial lab, which he does to a significant degree.
Mr. Silverman, why did the US spend 300 million USD on building the Lugar Laboratory, and why does it still fund it?
It is about by passing the Bio Weapons Convention (BWC), which prohibits research into and development of bioweapons. The USA is banned from conducting further research into dangerous biological agents (substances) which can be weaponised. The BWC is a legislative charter (binding treaty), and prohibits the existence of biological weapons and their use, and also testing them on humans.
The laboratory is located in close proximity to Tbilisi Airport. Is this a strategic location, chosen to enable the US to transport viruses and bacterial infections to other countries or from other countries to Georgia?
Yes, you are absolutely right. The Lugar Laboratory is built close to the airport. Not much time is required to load either bombs or viruses from the Lugar Lab and transport them to various targets. You can see how ineffective the US is in fighting terrorists in Syria. According to one scenario, the USA wants the various Arabs, terrorists, etc., to kill each other off, and then the few survivors of this slaughter will be annihilated by the Americans through a bio attack.
Then-Senator Richard Lugar (R-Ind.) gives a speech during a ceremony renaming the Lugar Center for Public Health Research in his honor, near Tbilisi, Georgia in August 2012
Were you the first person to start talking about the threats found in the Lugar bio-laboratory?
No, there were others too; they talked about the same theme, but nobody wanted to listen to them. I am the first person who has managed to concentrate international attention on the lab. I have the documents which demonstrate that the Lugar Laboratory, in its Tbilisi suburb, produces substances which are dangerous for public health. Some diseases and vaccines are being tested on the local population.
I have already given interviews to the "Georgia and the World" and various "All News" newspapers about this. It is clear, and I have described this in detail, that this laboratory is not what the government wants to assure us it is. It is located the settlement of Alekseevka, and several thousand people reside within a 1 mile (about 1,6km) radius of the lab.
I am sure that they are carrying out dangerous experiments on Georgian people and animals. Anthrax, Black Plague and even so-called Swine flu are refined and tested there. If there were an incident, it is likely that Georgia will be completely wiped out.
We have information at gossip level that a similar laboratory will be constructed in Kutaisi; can you tell us about this?
Yes, it is true. Many biological agents are now stocked in Kutaisi, but the Tbilisi bio-laboratory is the centre of attention, as the Russians are observing very carefully. There is also a so-called "Plant Disease Laboratory" in Kobuleti, near the Black Sea.
There are designated spaces in the laboratory where corpses can be burnt. Experiments on people are being conducted through various types of flu viruses and experimental vaccines. The experimental vaccines transferred to the Ministry of Health of Georgia are very dubious, because they were donated by the US Department of Defense. Please note that in our lives, nothing is provided free-of-charge except the bait in a trap.
Would an earthquake make the Laboratory especially dangerous?
Certainly, because the building has been reconstructed several times over. The construction company, Bechtel National, which is related to former Vice-President of the USA Dick Cheney, wanted to increase its profit and so hired a Turkish company as subcontractor to save on labor and building materials. But the Turks did a very poor job. We should underline here that all the involved parties made BIG money on this facility thanks to massive cost overruns.
Could H5N1, H1N1 or Anthrax be spread from the bio-laboratory?
No, not directly from the laboratory, but such viruses, especially the African type of H1N1, were deliberately spread to Georgia and Southern Russia to destroy the livestock industry. I have met and had talks with farmers and others involved in the meat industry, and I know that an attempt was made to destroy local livestock production so that a programme of meat imports to Georgia could be undertaken, which would have resulted in several persons from government circles earning enormous amounts of money.
Now the government has changed, do you think the official position on the Lugar Laboratory will also change?
Yes, of course, however, research is continuing there and in other laboratories in Georgia.
A pre-1917 photo of Aramyantz hospital (file photo)
Is the health of the Laboratory personnel themselves under threat?
A spread of infection from the lab has already taken place. 2 years ago, infected personnel from the Lugar Lab were secretly taken to the Aramyantz Hospital for medical treatment.
The mass media were paid not to reveal this. The lab was planned to be decommissioned in 2011, when I first broke the news about it, but illegal studies are still being conducted there.
We should remember that over the last 10 years the Bioweapons Programme has been the largest US investment in Georgia. It has laid the foundation for the construction of a network of laboratories for the ministries of health and agriculture, all for the sake of protecting human and animal health, so it is claimed.
How can we avoid these dangerous viruses and infections?
This will only become possible if the lab is wound up and the warehouses of bioweapons and chemical substances which can be transformed into weapons are removed. An investigation must be started, and focus on the agreement concerning the Lugar Laboratory which was concluded between the US Marine Light Infantry and the former government of Georgia. The corpses of those who may have died from infections should be burnt, because they are a secondary source of infection.
The illegal studying of biological substances on the territory of Georgia must be investigated deeply, because such studies are a violation of the Charter on Biological Weapons and an international health threat, to say nothing of the threat they pose to the Georgian population. We should remember that the Spanish Flu which spread 100 years ago claimed the lives of 50 million people worldwide. My grandmother once told me that so many people died that their relatives could not even arrange timely burials.
Tbilisi BioLab (file photo)
In February 2012 there was a leak from the Atlanta Bio-laboratory, despite security measures. Are we well-protected against similar incidents?
Security depends upon the level of bio-threat, but this is also a serious problem for the Lugar Laboratory, because the air vents are mounted incorrectly and in need of repair. In case of leakage, the air should be conserved as soon as possible in order to prevent it spreading into the atmosphere.
There are various bio safety levels which apply to labs, the highest being BSL-4 (bio safety level 4), and each has its own specific mechanisms for the retention of microbes and biological substances. The Tbilisi laboratory only has BSL-3, which is insufficient to ensure the security of its staff or the Georgian population.
If the US and its allies insist on continuing to violate the Bioweapons Convention, the security level of the Lugar Laboratory must be increased to BSL-4. There are several laboratories in the USA and other countries with this safety level. If the same is not given to the Tbilisi Laboratory, it must be closed
Interviewed by Khvicha Kontselidze
---
VT Bioweapon Education Series – 2016
VT Bioweapon Education Series – 2015
Georgians as expendable as white rats (part 2)

NEO – Global Alliance for Health does Georgia

International Criminal Court now considering weighing investigation into 2008 South Ossetia war
VT Bioweapon Education Series – 2014
NEO – Georgia in the Ebola zone

NEO – The Skinny on Ambassadors and American values

Georgians as expendable as white rats

US produced Sarin gas used in Syria

Vanishing bioweapons lab in Republic of Georgia
VT Bioweapon Education Series – 2013
John Kerry: Liar Liar – Pants on Fire

Secret Bio-War Program Discovered

US Bio-Chem Terror factories and Syria

CIA Bio-Chem Nightmare exposed (interview by Jeffrey Silverman, with introduction by Gordon Duff)
VT Bioweapon Education Series – 2012
Press TV: US builds Israeli Nuke bunkers and Bio-War labs
_________________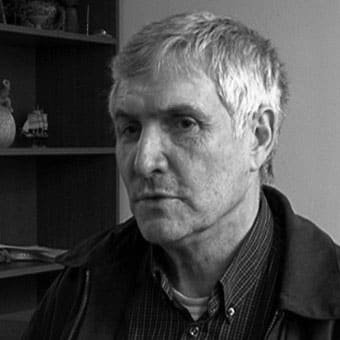 Jeffrey K. Silverman, 25 years resident of the former Soviet Union, since October 1991, resides in Tbilisi Georgia worked with Radio Free Europe, crime, corruption and terrorism report. USAR, 100th Division Training, Fort Knox and Blue Grass Army Chemical Weapons Depot, ROTC program, University of Kentucky bases: decorated non-wartime veteran, 19D, Calvary Scout. Jeffrey has a track record in breaking through language barriers and bureaucracies to perform due diligence under unconventional circumstances.
He has also served as Editor-in-Chief of the Georgian Times and Azerbaijan Today, whilst undertaking freelance journalism and due diligence for various confidential clients. Has specialized in conflict zones, mostly in Georgia, Azerbaijan, and countries of Central Asia; MSc Degree plus University of Kentucky, provided with full-tuition scholarship based on Cherokee roots and academic standing, family escaped "trail of tears" while passing Ohio in the harsh winter; one set of Eastern European grandparents: Lithuanian-Polish Jews.
Completed advanced degree, MSc plus 40 credits, in cooperation with Patterson School of Diplomacy and International Commerce, studied theoretical frameworks for the analysis of political systems, conflict resolution, international science, and technology policy.
ATTENTION READERS
We See The World From All Sides and Want YOU To Be Fully Informed
In fact, intentional disinformation is a disgraceful scourge in media today. So to assuage any possible errant incorrect information posted herein, we strongly encourage you to seek corroboration from other non-VT sources before forming an educated opinion.
About VT
-
Policies & Disclosures
-
Comment Policy
Due to the nature of uncensored content posted by VT's fully independent international writers, VT cannot guarantee absolute validity. All content is owned by the author exclusively. Expressed opinions are NOT necessarily the views of VT, other authors, affiliates, advertisers, sponsors, partners, or technicians. Some content may be satirical in nature. All images are the full responsibility of the article author and NOT VT.