Russia's Defense Ministry spokesman Major General Igor Konashenkov dismissed the reports as "a complete farce."
… from Press TV, Tehran
Barzani, the experienced wheeler dealer
[ Editor's Note: We printed this story on the Russian engineers reportedly having been seen on this Turkish border small Qamishli airbase because of the source…the Iraqi Kurds and Barzani's office specifically. That was a credible source. And if was not credible we figured we would hear about it soon enough, and we have.
So why did the Kurds pull this stunt when its lifespan would obviously be so short? The first place to ask as always in a situation like this is why now? There are two obvious answers which are related.
First is the Syrian talks about to begin where one or more parties might want to go into with a more visible threatening position, or to shore up a declining one, like Turkey.
The other is the anti-ISIL push to finish clearing the Raqqa area and the big battle coming up at Deir al-Zour southeast. They both both have provided oil field control and transportation of that for ISIL cash flow, and then more strategicallynow, cutting off Mosul's supplies and lines of retreat.
Dial back to the bruha on the Turkish base on Highway 2 just 20 km north of Mosul being reinforced and that particular road being the main route for trucking smuggled oil out of the Iraqi Kurdish areas. Add in the news that that not only has the Russian bombing campaign crunched the cash flow for ISIL and the Kurds…but the crashing oil prices, also.
And we have the reports of a US forward airbase on NE Syrian side of the Iraqi border at Rmeilan that is a logical move for supplying Special Operations teams operating there supposedly to support the Kurds. But if it becomes an Apache helicopter base it would be perfectly positioned to close the Highway 1 road into Mosul.
We have early reports of ISIL people slipping out of Mosul while there is still time to do so, but that might be due to their deterioration finances.
Will Erdogan risk taking an armored force into Syria to force a fight with the Russians to trigger NATO involvement?
It appears that Erdogan and the Kurds used the "new" Russian airbase scam story as cover for deploying an armored strike force on that border town to threaten a flanking attack there to assure ISIL can continue operations while negotiations go on.
The Saudis would also be interested in holding onto a strip of northern Syria where an oil and gas pipeline could be run where they would then push for that area to be autonomous in the negotiations.
The Turkish border military threat is already causing the Kurds and US to divert attention to a move there, which would have Joe Biden looking like the fool played by Erdogan. What might trigger an Erdo cross the border move? I think including the Kurds in the peace talks could be a red line for the Neo-Sultan.
These Syrian peace talks could become a never ending circus because if the Syrian opposition and terrorists supporters cannot get what they want they will become wrecking balls for any possible political solution. But if they do that the Russians and the Syrian army will be using their own wrecking ball on the battlefield… Jim W. Dean ]
____________
– First published  …  January 26,  2016 –
Russia has accused Turkey of military buildup on the Syrian border as it rejected claims of Moscow's plan to establish a new airbase in the Arab country. The rebuttal followed remarks attributed to Turkish President Recep Tayyip Erdogan, suggesting Russia might be establishing a base in Qamishli.
Erdogan "expressed alarm" after 200 Russian personnel were allegedly observed strengthening the runway on the Syrian border with Turkey, the reports said.
Russia's Defense Ministry spokesman Major General Igor Konashenkov dismissed the reports as "a complete farce."
The general said the allegations were "an awkward attempt to provide a cover-up for the large deployment of Turkish troops to the Syrian border close to Qamishli."
"There are no 'new' airbases or additional 'jump-up bases' for Russian military aircraft in the Syrian Arab Republic, as well as no plans to create any," Konashenkov said on Monday.
The official said Russian fighter jets based at Hemeimeem in Syria's coastal western province of Latakia can reach any location in the country in half an hour, "so there is no need for any additional base."
Lt. Gen. Sergei Rudskoi of the military's general staff said Russian warplanes have been flying between 70 and 100 sorties daily over the past few days to provide air support for the Syrian army's operations against foreign-backed Takfiri militants.
President Vladimir Putin has said the Russian air campaign in Syria will last for as long as it is necessary, and that Moscow's goal is to help Damascus defeat terrorists.
Moscow began airstrikes against Daesh and other terrorist groups in Syria on September 30 upon a request by the Syrian government.
The foreign-sponsored conflict in Syria, which flared in March 2011, has reportedly claimed the lives of more than 260,000 people and left over one million injured.
The UN says 12.2 million people, including more than 5.6 million children, remain in need of humanitarian assitance in Syria. The violence has also displaced 7.6 million people.
____________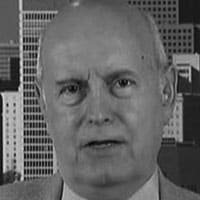 Jim W. Dean is VT Editor Emeritus.  He was an active editor on VT from 2010-2022.  He was involved in operations, development, and writing, plus an active schedule of TV and radio interviews.  He now writes and posts periodically for VT.
ATTENTION READERS
We See The World From All Sides and Want YOU To Be Fully Informed
In fact, intentional disinformation is a disgraceful scourge in media today. So to assuage any possible errant incorrect information posted herein, we strongly encourage you to seek corroboration from other non-VT sources before forming an educated opinion.
About VT
-
Policies & Disclosures
-
Comment Policy
Due to the nature of uncensored content posted by VT's fully independent international writers, VT cannot guarantee absolute validity. All content is owned by the author exclusively. Expressed opinions are NOT necessarily the views of VT, other authors, affiliates, advertisers, sponsors, partners, or technicians. Some content may be satirical in nature. All images are the full responsibility of the article author and NOT VT.