Lugar Bio Laboratory in Tbilisi Latest: It's Getting Worse by the Day
… by Henry Kamens,  … with New Eastern Outlook,  Moscow
– First published  …  January 31,  2015 –
Introduction by  Gordon Duff,  Sr. Editor of VT
Swine flu virus
Today people are getting sick with Swine Flu and Zika all over the world, with Ebola hanging back while we await the next outbreak. Diseases occur naturally, but since World War II governments have spent billions weaponising different viruses to be used alongside the usual crop of diseases, the old bacterial standbys like anthrax or smallpox and train loads of poison gas.
A bio-chemical warfare "medical research" facility, like the one in Tbilisi, is almost exactly the same as a fully-fledged bio-chemical warfare production facility. All that would be required is to use one portion of a research facility for this purpose, maybe a few secret labs and underground or outbuilding production facilities which are easy to hide.
How you tell one from the other is by examining the plans, the security protocols and the budget. You then look at the management of the facility, its history and examine what diseases it "researches."
What we have in Tbilisi is as clear as a bell on all counts. This $30 million dollar facility actually cost more than $100 million, houses a network of secret labs and closed areas and is protected by very high security—it was set up by researchers, but now run by the secret police. Then we have its history, the trail of sick employees and the well-timed outbreaks of "researched diseases," as the bacteria which cause them are "weaponised," across the region.
We also have a history of Turkish and Ukrainian security service personnel treating the Lugar lab like a WMD "cash and carry," to service their terrorist clients in Syria and Iraq. It also appears never to have produced a single peer reviewed academic research paper, but is allowed to continue working regardless. 
We also have copies of the plans.
____________
The Lugar Lab…a few minutes drive from the Tbilisi airport
Who is responsible for the breach of international bio-weapons laws
Poison gas attacks in Syria, influenza in Russia, Ukraine and Georgia, and the secret Bechtel-built biological research facility in Tbilisi, Georgia
Some things are best explained by the breaking news, as we have seen in the saga of Georgia and its bio weapons labs, which has been intensively covered over several years in the online publications New Eastern Outlook (NEO) and VT (VT).
Whenever the usual US Embassy and Georgian government denials start going around another revelation appears which casts yet more doubt on what this lab is doing and why.
Two weeks ago week, Jeffrey Silverman, the VT Bureau Chief in Tbilisi, gave an interview to the Georgian press in which he alleged that workers at this American funded laboratory had been poisoned and hospitalised. This has now been confirmed by others, including former Georgian Minister of Internal Affairs Valeri Khaburdzania.
Another allegation in the interview was also given swift confirmation by the press: one of the biological agents present in the lab is the H1N1 flu strain, and at least three persons have died from it in Georgia, with at least 9,000 more now officially infected, an amazing increase, of 6,000 people, on the week before, with the number still increasing.
H1N1 was a new virus when it emerged, and most people had little or no immunity to it, giving it pandemic potential. We know from history that influenza pandemics can kill millions, and that there is no effective vaccine for new pandemic strains. According to Georgia's National Centre for Disease Control (NCDC) the spread of the virus has not yet reached the level of an epidemic, but scores of deaths have also been reported in Armenia.
Amiran Gamkrelidze, head of the NCDC, is still in denial. He says that, "during the last three years the number of people infected by the virus has increased, [but still] within reasonable limits."
However he also added that the number of people infected per 100,00 of population had risen from 240-248 to 332 in a week, and that more people, and especially children, are being hospitalised.
In addition to the three H1N1 deaths, another person has died from H3N2, another agent present in the lab. But according to Gamkrelidze, there is nothing to be concerned about, no need to panic and "now it is January, everybody has the flu and we have to take care of ourselves and get though this situation with a minimum of losses." Really?
Not all are buying flu outbreaks
Russia seems to be pretty concerned with an impending European apocalypse that will supposedly occur as a result of the United States Army contracting with 17 companies, including major corporations, to spend $900 million on logistical and service support for biological and chemical warfare projects.
All these projects are on Russia's doorstep, Ukraine and Georgia, like so many military bases and missile systems, despite there being vast areas of the globe where the West can do what it likes. This is not a coincidence, and we may already be seeing the consequences.
Similarly, diseases related to the biological agents used in chemical weapons, such as Sarin Gas, do not emerge in the general population, or get released to the general population, by chance, given the security surrounding the purported "research institutes" where they are stored.
Tell us we're lying
Jeffrey Silverman – former US Army chemical weapons officer
This story was originally broken by VT in 2011 and then carried by Russia Today in 2012 and 2013.  VT's Tbilisi Bureau Chief Jeffrey Silverman has been responsible for most of the revelations, which are backed up by, amongst other things, the plans for the bio weapons facility, which were abandoned in a briefcase by Bechtel employees who were using a local bordello staffed by VT friends and informants.
On the basis of the evidence gathered by Silverman, work which has seen him assaulted and tortured by US Embassy staff in the Georgian Ministry of Counterintelligence and attacked by an American "journalist" working with Saakashvili, who like him has Bechtel connections, we maintain that the Richard E. Lugar lab in Tbilisi is the possible source of the viral pathogen which is now killing people in the South Caucasus, Ukraine and the Russian Federation.
We also maintain that there are ties between this facility and the Georgian intelligence services, and that these services work directly with US groups that back the Kiev regime and have "accidentally" armed al-Nusra and ISIS.
We also suspect that what is happening in Georgia now is part of a regional pattern, established through America's attempts to stage false flag chemical attacks in Syria and blame them on Assad, as what is happening now is consistent with other CIA operations dating back to at least the late 1950s.
Paperclip rocket scientist team at Ft. Bliss
One of those was Operation Paperclip, in which the US imported Nazi and Imperial Japanese scientists to develop crop diseases and other pathogens which were subsequently released on Russia and Cuba.
We believe that, having conducted its "preliminary research" by treating the Georgian population as white rats without their knowledge, the US is about to use the Tbilisi lab to mount a deadly chemical or biological release, covering a wide area, which will be of such importance that it will provide the US with enough excuse to get out of Syria and Turkey.
The consequences may well be severe, for health, international relations, trade, and many other things. But the US only cares about getting caught, not what it does to people, and that isn't going to change unless we make it.
As it stands
The following interview with Jeffrey Silverman appeared in the Georgia and the World magazine. 
"I have accessed information provided by hospital staff; they were threatened not to say anything about this case."
____________
Jeffrey Silverman, long-time Georgian resident and Bureau Chief for the Military and Foreign Affairs Journal, VT, explains that most of the information that he has about the laboratory was provided by its staff, despite the fact that they were threatened not to speak about it, and especially about an incident that took place several years ago.
Mr. Silverman is a former adviser to Georgian President Mikheil Saakashvili and one of the first to speak openly about the Lugar laboratory and its real mission. Information about the laboratory is still a poorly kept secret. Not many people are aware of it. Georgia and the World contacted him and other experts to learn more about it.
The Richard Lugar Central Reference Public Health Laboratory at the Alekseevka settlement in Tbilisi has been a subject of great public interest from the date of its establishment. Why?
The laboratory is thought to have close ties with the US-based Walter Reed Military Hospital. You might be surprised, but this hospital doesn't have a medical profile, it has a military mission.
In your interview with our newspaper several weeks ago you declared that about two years ago, some staff at the Lugar Laboratory were poisoned and taken to the Tbilisi No.1 Clinic Hospital for treatment, however, this information is still a close secret. What happened in this incident, and can you name the persons infected and give further details?
All the information I have was provided by the staff. They were threatened, i.e. "strongly warned", not to speak out about it. But even if I knew their exact names, I would never share them—as a matter of confidentiality. The only thing I can say is that several individuals became ill and were transported to the hospital for urgent treatment.
They had some breathing problems as a result of a faulty ventilation system. Luckily nobody died. Even the hospital administration was "warned" not to say anything about this case. Let me share this much: I am sure that this laboratory was not established to be operated by Georgians or for them to work there.
Why do you think the government wants to keep this information secret? What are they afraid of? Were they threatened?
The laboratory has had to be reconstructed several times, because American-based Bechtel National decided to increase its bottom line (profit) by contracting out the work to a Turkish company to cut expenses. But the work done by the Turks was of very low quality, and there were many delays and cost overruns. It is worth noting that trying to save money on materials and labour has not only proved a threat to those working in the laboratory but to Georgia and the region as a whole.
The United States continues to spend more than 12 million dollars per year to operate it. Bechtel International has close connections with the American government; it was the company that supplied the gas that killed the Kurds. One of the former heads of the company was former US Secretary of State George Schulz.
Do you know where those who were poisoned are right now?
I doubt that most of them are still working in the laboratory; some might be, but if they were smart they would never return to the laboratory having left the hospital.
Valeri Khaburdzania, the former Minister of State Security, has said that he also knew about the poisoning of the people in laboratory, but what actually happened is still secret, at least for the public.
He told us that there are many legends about the Lugar Laboratory and nobody really knows what goes on inside it. We don't know when and how it was contracted to be built. We have our doubts, as its functional purposes lie beyond reasonable limits, which is why doubts continue to exist.
Do you have any more information about the workers who were poisoned?
Of course I do, but according to my information no one knows exactly what happened there. The main question for me is why the Americans would be willing to spend so much money on this laboratory? Setting up a laboratory, a scientific research centre, or an educational institution is not a bad thing in itself. But, in this case, the operations conducted in the laboratory are dubious, we do not see a real product, a real benefit, so it is natural that the Georgian public has reasonable grounds for questions.
What do you mean?
Why put an illegal bio-weapons lab in the Republic of Georgia?
One question is why the Americans needed such a laboratory in Georgia – what purpose would it serve? Nobody knows what kind of research is being done there—breeding new strains, conducting experiments, observing old strains that already exist, or what?
The Americans did not invest even one dollar in the Georgian economy, but instead spent millions on this laboratory. This means they have very serious interests there, it much have a very special purpose. It is located very close to the conflict regions of the Middle East, but let us hope for now that this is just a coincidence.
There are a few more points which need to be made. This laboratory was opened with lot of pomp and ceremony in 2011. Ex-President of Georgia Mikheil Saakashvili and the ex-Ambassador of the USA attended. A total of approximately 300 million has been spent on its construction, under a US Pentagon programme.
Most Georgians do not know anything about the laboratory or have minimal information. In reality, there are many aspect of particular interest.  For instance, in 2013 it had 50 employees, of which 6 were Georgians. It was run by Giorgi Maglaperidze, a graduate of the veterinary institute, but we have no information about his scientific work.
It had previously been run by Ana Zhvania, the former head of the Foreign Intelligence Department. The US Embassy in Georgia sent a rather good report about her to the US State Department, which was subsequently published by Wikileaks. The original Deputy Director was Vakhtang Beriashvili, who graduated from Caucasus University which has been funded by the US State Department. He had previously worked for the Open Society Foundation – Georgia. The cozy relationship between his former and subsequent position is obvious.
We know that the Lugar Laboratory cooperates with the Walter Reed and other centres/universities in the US, including the former US bio weapons project at Fort Dix in Maryland. Thus the Lugar lab has a military profile rather than a scientific one. But there is no public information to be found about this connection, despite the fact that in the 21st century almost everything is accessible. This is one more question regarding the Lugar Laboratory and other bio labs in the region.
Henry Kamens, columnist, expert on Central Asia and Caucasus, exclusively for the online magazine "New Eastern Outlook".
---
VT Bioweapon Education Series – 2016
VT Bioweapon Education Series – 2015
Georgians as expendable as white rats (part 2)

NEO – Global Alliance for Health does Georgia

International Criminal Court now considering weighing investigation into 2008 South Ossetia war
VT Bioweapon Education Series – 2014
NEO – Georgia in the Ebola zone

NEO – The Skinny on Ambassadors and American values

Georgians as expendable as white rats

US produced Sarin gas used in Syria

Vanishing bioweapons lab in Republic of Georgia
VT Bioweapon Education Series – 2013
John Kerry: Liar Liar – Pants on Fire

Secret Bio-War Program Discovered

US Bio-Chem Terror factories and Syria

CIA Bio-Chem Nightmare exposed (interview by Jeffrey Silverman, with introduction by Gordon Duff)
VT Bioweapon Education Series – 2012
Press TV: US builds Israeli Nuke bunkers and Bio-War labs
____________________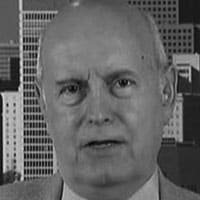 Jim W. Dean is VT Editor Emeritus.  He was an active editor on VT from 2010-2022.  He was involved in operations, development, and writing, plus an active schedule of TV and radio interviews.  He now writes and posts periodically for VT.
ATTENTION READERS
We See The World From All Sides and Want YOU To Be Fully Informed
In fact, intentional disinformation is a disgraceful scourge in media today. So to assuage any possible errant incorrect information posted herein, we strongly encourage you to seek corroboration from other non-VT sources before forming an educated opinion.
About VT
-
Policies & Disclosures
-
Comment Policy
Due to the nature of uncensored content posted by VT's fully independent international writers, VT cannot guarantee absolute validity. All content is owned by the author exclusively. Expressed opinions are NOT necessarily the views of VT, other authors, affiliates, advertisers, sponsors, partners, or technicians. Some content may be satirical in nature. All images are the full responsibility of the article author and NOT VT.